This post is brought to you by Moonlight. All opinions are my own.
My daughter has been begging me to go camping, for what feels like forever— being totally honest, I haven't got a clue on what it actually takes to spend a few nights in the wilderness. We've bought most of the basics, including a tent, sleeping bags and travel cookware... but behind that I've been at a loss.
I've done my fare share of Googling, and if it came down to it, I'm sure we'd survive our first 100% outdoor adventure— Though, thankfully, I recently came across an app that has been more help than any other website or guide. It's called Moonlight and it's billed as "the ultimate camping and adventure planning toolkit" for both novice (me!) and expert campers alike.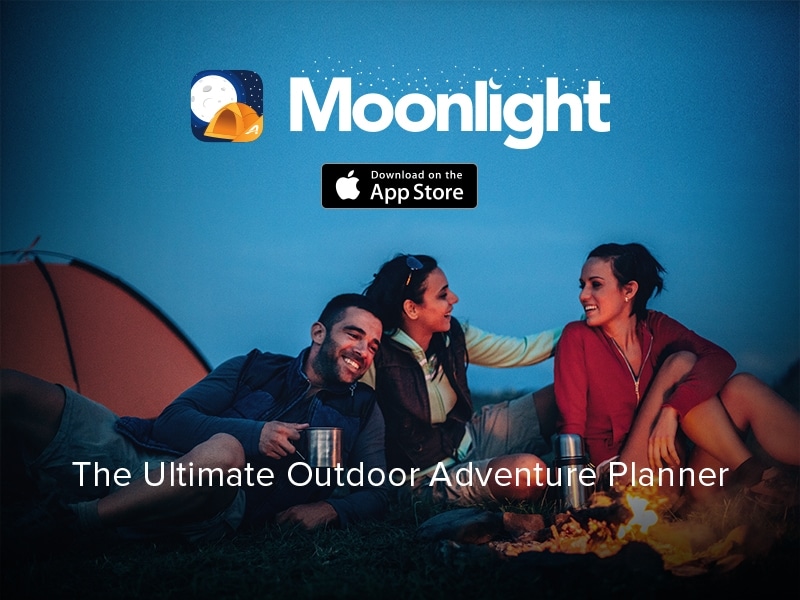 Plan the Perfect Family Camping Trip with Moonlight App
Moonlight is an all-in-one convenient mobile application that was developed to help maximize the camping experience with friends and family. 
At the moment, I'm planning a camping adventure with my immediate family, but the Moonlight app has almost convinced me that it would be even more fun to invite my sister and her children along.
Created by ACTIVE Network, the global leader in activity management software, Moonlight allows campers to plan their trip down to every last detail, including:
• Easily import campground reservations
• Map out fun activities with friends
• Plan your camping meals
• Create and share a camping checklist with friends
• Get articles from experts and experienced campers to help you stay safe and have a good time
*Moonlight is currently developing 'bear poop', an interactive feature comprised of those great secrets and special spots in campgrounds or the nearby area that are not commonly known. Push notifications between campers will also be available in future iterations.
As an amateur camper, these were the exact checklists that I needed for peace of mind on our upcoming adventure. Here's a few screenshots to see just how user friendly Moonlight is.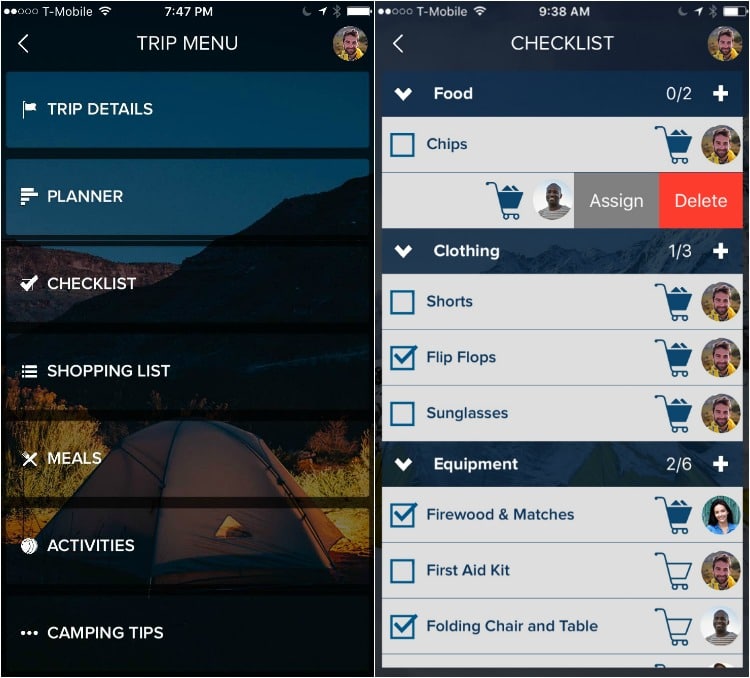 SUPER EASY!!
One of my favorite features of Moonlight is the meals/recipe ideas. I totally neglected to realize that we would need to make our own food, and the app gave me some quick and easy suggestions that honestly sound delicious. The more I look over the app, the more excited I get!
The planning features also includes the ability to add friends and family. Again, I hadn't planned on taking anyone other than my husband and daughter, but the more I think about it, the more I want to make our first trip an experience for everyone. Moonlight would let me add my sister and her family to our plans, allowing them to see all the details, and add any of their own. The mobile app easily facilitates the sharing and exporting of lists, from packing tasks to grocery shopping, so the work can be easily divvied up among the group.
With the Moonlight app, a touch on a smartphone or tablet keeps group trips organized, on time and on budget. Less time is spent planning trips and more time is spent making memories and soaking up the wonders of the great outdoors. 
Obviously we are still in the planning stages, but Moonlight has been a wonderful tool in helping to bring everything together. I love the great selection of activities, camping tips and first aid help (a total plus for parents!) ... and there are even ghost stories! I know that once we do go on our adventure, I will feel more confident with Moonlight by my side.
The Moonlight app is available now and can be downloaded for free through the App Store. An enhanced upgrade is available for $5.99 annually. 
Do you think the Moonlight app would be useful to your family?