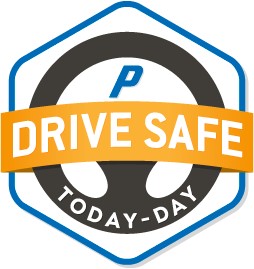 My grandma used to tell me that a car was like a loaded gun -- as a teen with a new license, I kind of brushed off that statement, but now that I'm a parent I totally understand where she was coming from. In a split second, anything could happen on the road. And just like a weapon, if you're not paying attention, get distracted or simply make a poor decision, it can have dire consequences to you or those around you.
Because the safety of my family is my number one priority, I'd like to think that I'm a good driver. I rarely go over the speed limit (for fear of getting a ticket!), don't change lanes recklessly and I always use my signals. But even I make mistakes. I absolutely admit to checking my email or text messages when I'm at a stop light. Even when fully stopped this is never a good idea. It sends a bad message to my daughter, and more importantly, puts us in danger because I'm not fully paying attention to the road or cars around me. No email or text is worth that risk.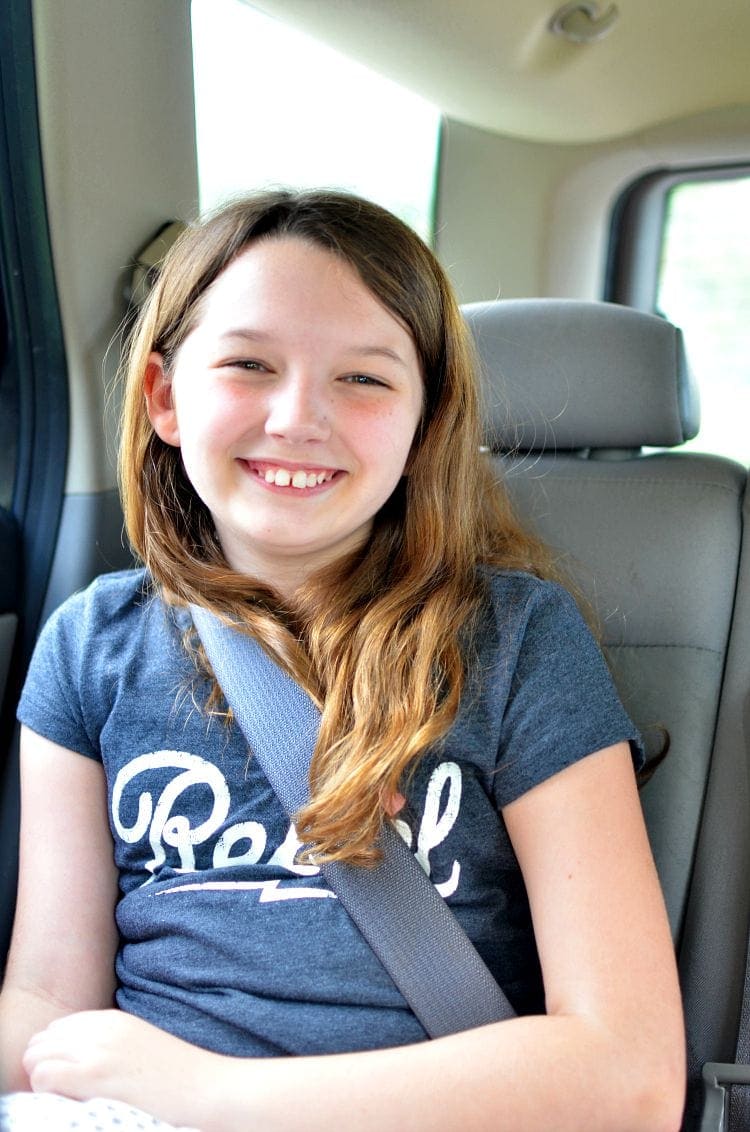 Because of minor mistakes like these, each day, approximately 30,000 driving incidents occur. Read that again. 30,000 driving incidents that are almost entirely preventable. Imagine what could happen if we all pledged to drive safe, giving 100% attention to the road 100% of the time?
Progressive Drive Safe Today Day Pledge
Progressive is asking drivers everywhere to make a pledge to drive safe on September 3 (9/3). The concept is that if we can all band together for one day, without any distractions or road rage, there will be 30,000 less incidents. If we can do it for one day, then why not another? ... And on and on! I know I'm up for the challenge because I want to make a difference; plus, my family depends on me, and there's nothing I wouldn't do for them. You can make your own drive safe pledge here: http://goo.gl/EAhi1O
Why 9/3?
September 3, or 9/3, might seem like it doesn't have any significance, as Drive Safe Today Day, but it's actually extremely important. It's been long thought (and probably taught to you in driver's ed) that the best location for holding your hands at the steering wheel is at the 10 and 2 o'clock position— but it's now recommended that drivers place their hands at 9 and 3. This is because of your vehicle's air bags, which deploy between 150 to 250 mph. Believe me, you don't want your hands or arms in the way! I have been in an accident where the air bag has deployed and it's not pretty (thankfully, no one was seriously injured!)
If you need a bit of inspiration, here's my pledge: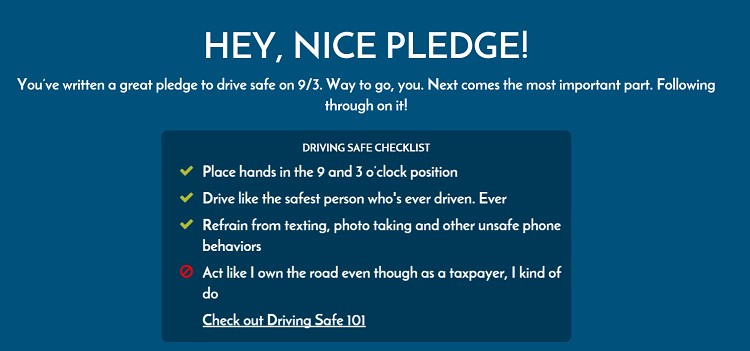 You can also find more driving tips and helpful statistics to keep you and your family safe on the road 9/3 and beyond at www.drivesafetodayday.progressive.com.
What's your biggest driving distraction?
This post was written in partnership with Progressive Insurance. I have been compensated, but the thoughts and ideas are my own. For additional driving safety tips, check out Progressive's Drive Safe Today Day program.