This post has been sponsored by SheSpeaks, Inc. and The Coca-Cola Company. All thoughts and opinions are my own.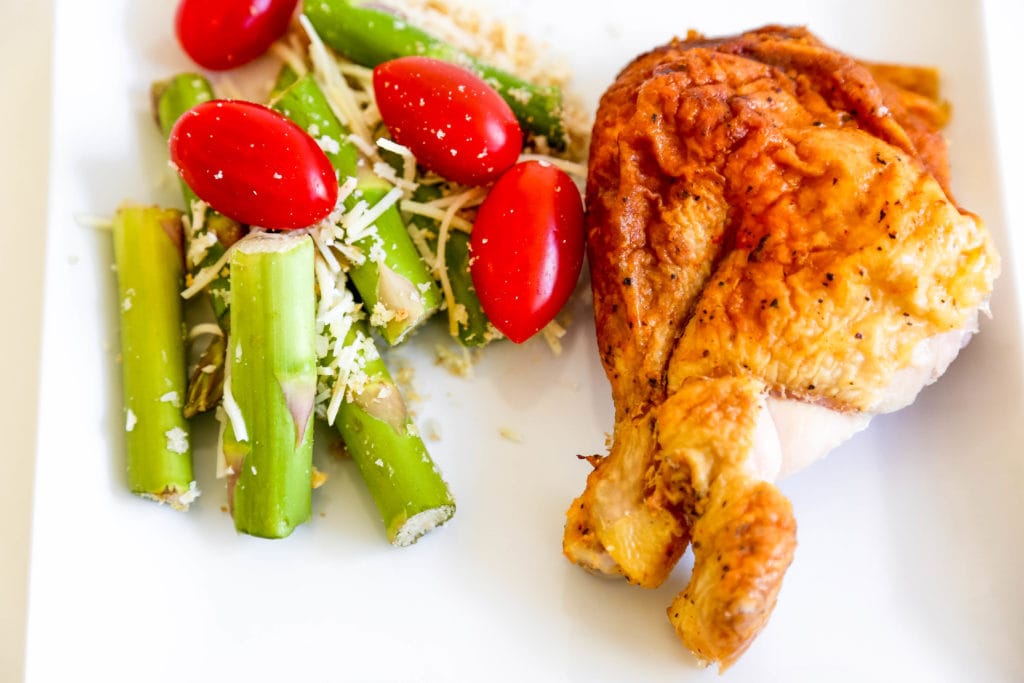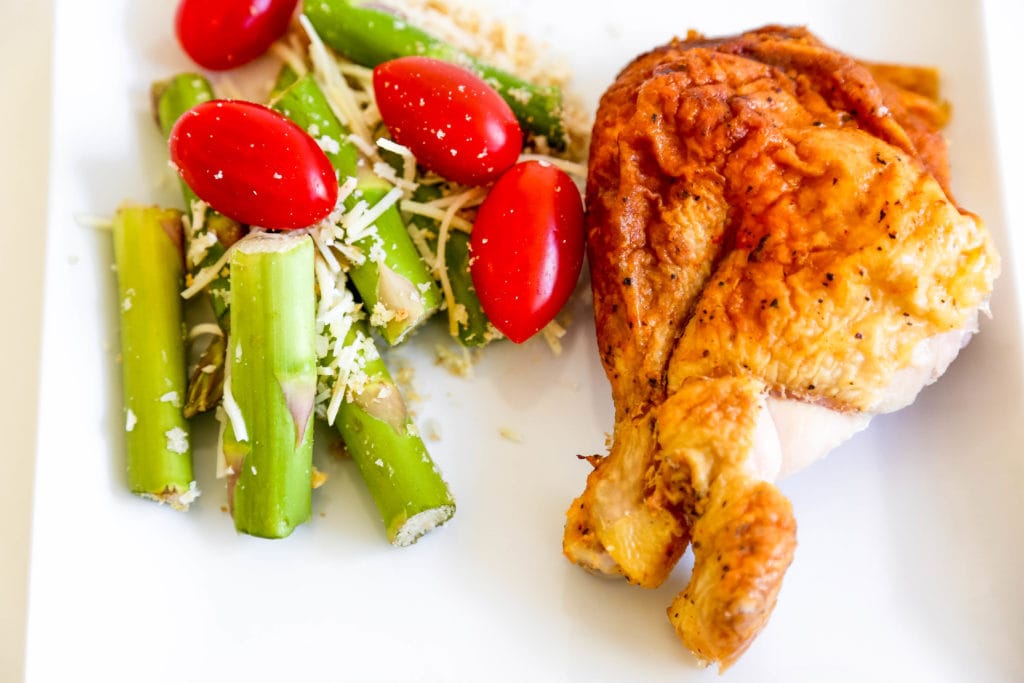 Do you ever have those evenings when you're too tired to cook, but don't want to go through the fast food line (again!)?
Now that my daughter is nearing high school, it seems like most weeknights are like that, between drama rehearsal, soccer tryouts, and various other after-school activities.
My secret, which is really more of a solution, is Sam's Club.
Yes— SAM'S CLUB!
Now, you may be thinking, "Oh you're just buying bulk quantities of frozen foods and popping them in the oven on busy evenings."
While that can be an easy mealtime solution for many families, that's actually not my "secret."
My secret for easy weekday meals is Member's Mark Meals, Sides & Salads. All are made fresh and found in the refrigerated section in Sam's Club.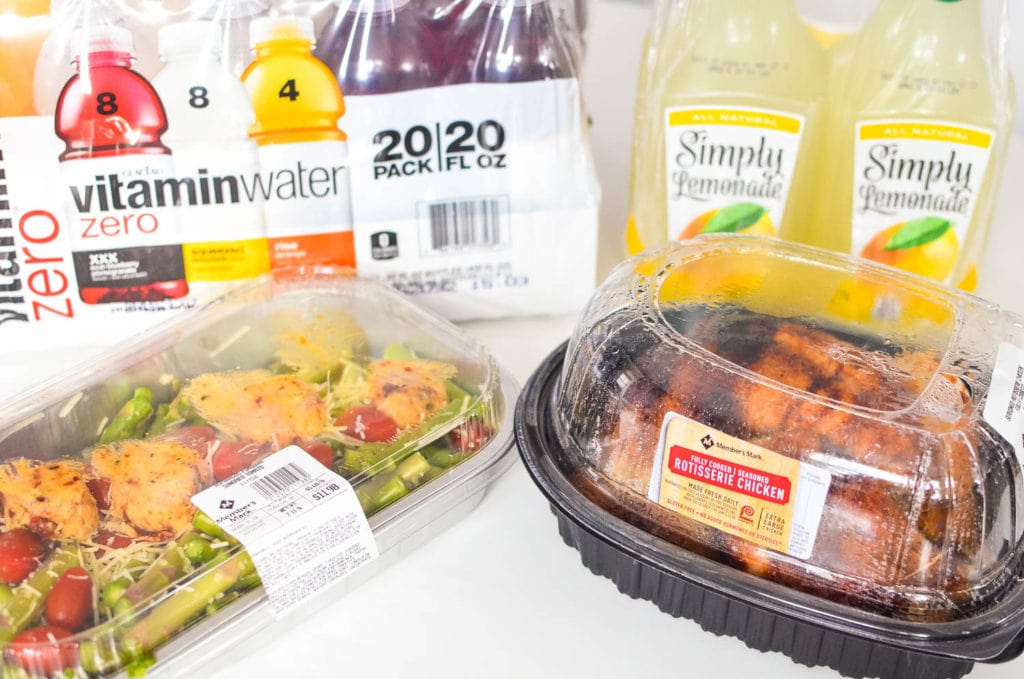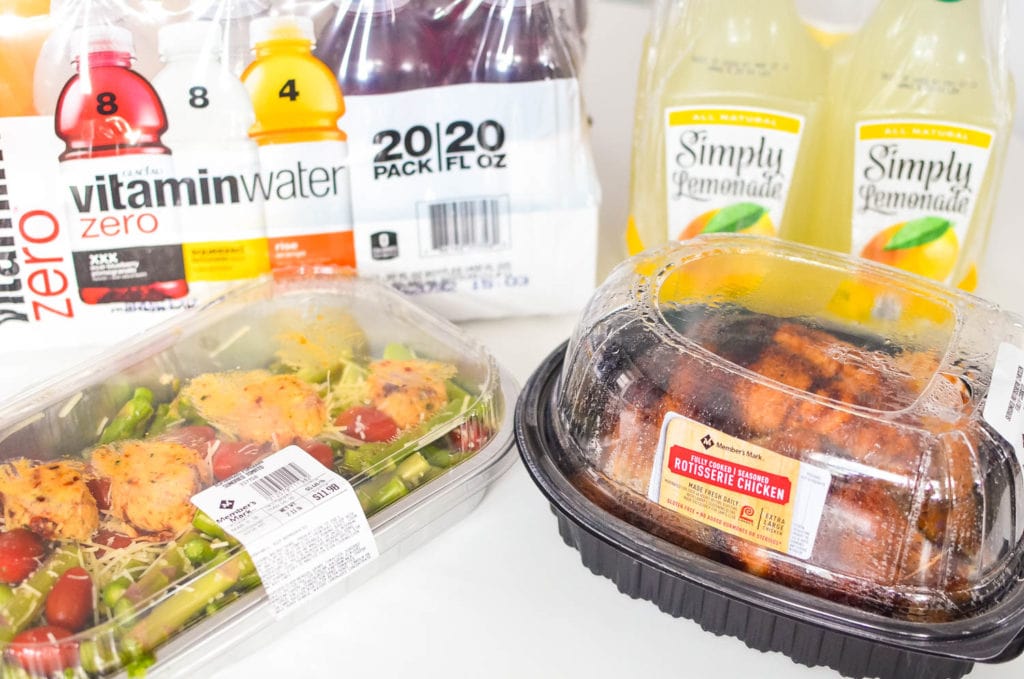 You probably already know about Sam's Club's delicious (and super affordable!) Rotisserie Chicken. That's my family's #1 go-to because it's always perfectly cooked and juicy, and you can't beat the price.
But in addition to the Rotisserie Chicken Member's Mark Meal, there are other great fresh meals and side options:
Not all meals, salads and sides listed below are available in all clubs.
Member's Mark Meals
Grilled Chicken Fettuccine Alfredo
Rotisserie Chicken Enchiladas
Stuffed Poblano Peppers with Cheesy Grits
5 Cheese Stuffed Shells
Chicken Parmesan
Stuffed Peppers
General Tso's Chicken
Meatloaf and Whipped Potatoes
Chicken Pot Pies
Chicken Salad Croissant Sandwiches
Buffalo Chicken or Sundried Tomato/Turkey Wraps
Rotisserie Chicken
Member's Mark Sides & Salads
Asian Noodle Salad with Chicken
Assorted Green Salads
Rotisserie Chicken Salad
Twice Baked Potatoes
Asparagus Pomodori with Sundried Tomatoes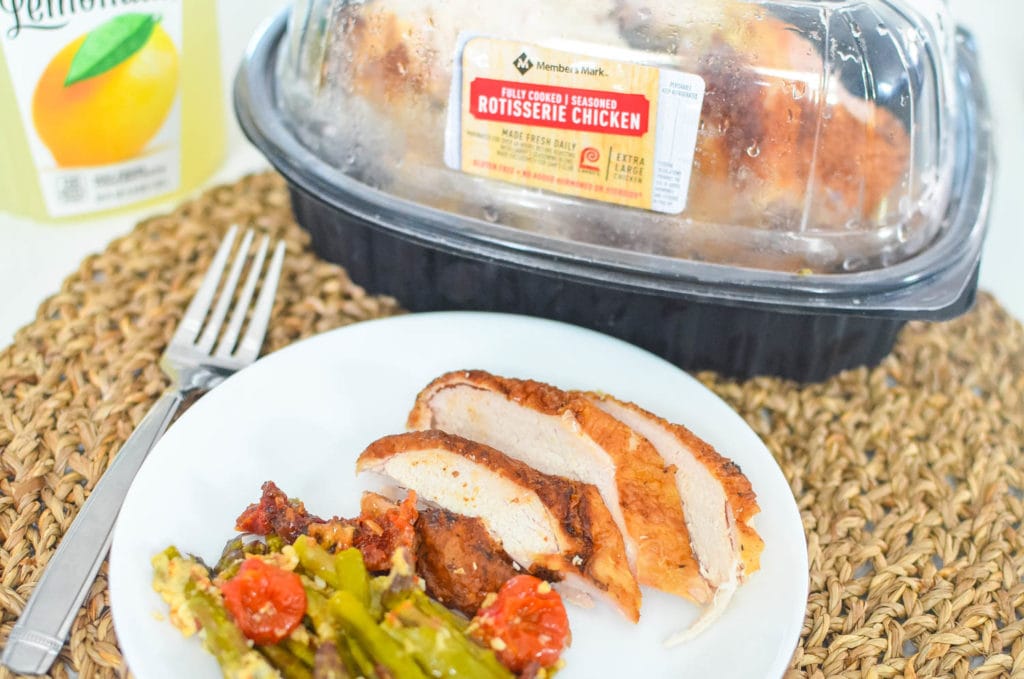 What I love about Member's Mark Meals is that you just grab and go. You can be in and out of the store in minutes with a ready-made meal that just requires heating (or in some cases, are already ready to eat).
The only thing that makes Member's Mark meals more enjoyable are refreshing beverages from The Coca-Cola Company, including Simply Orange®, Simply Lemonade®, smartwater®, vitaminwater®, Gold Peak® Tea and Sprite®.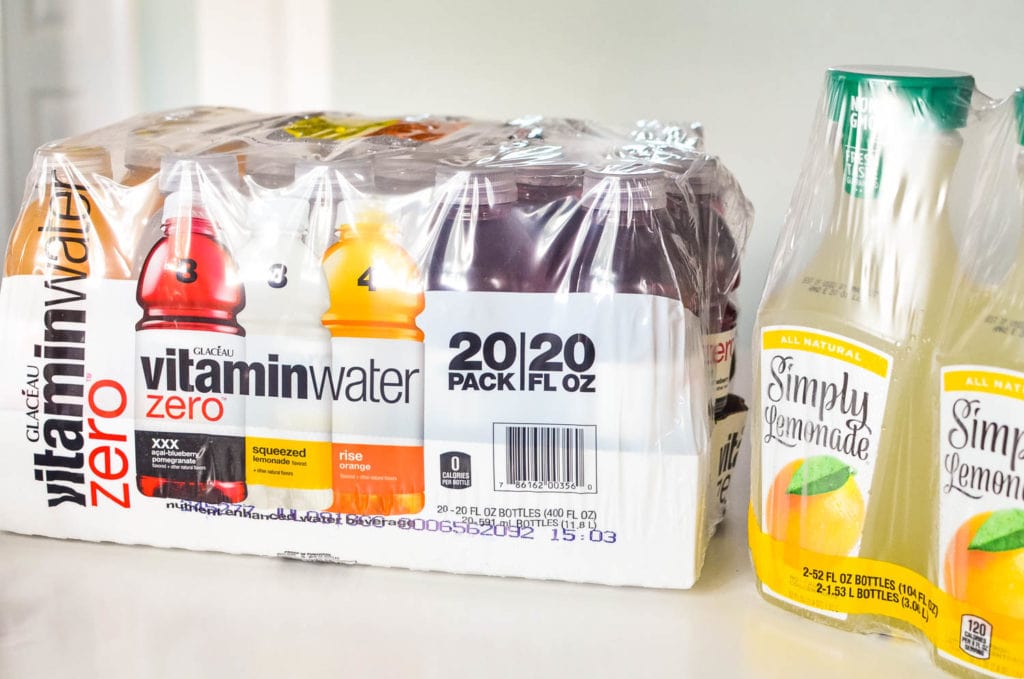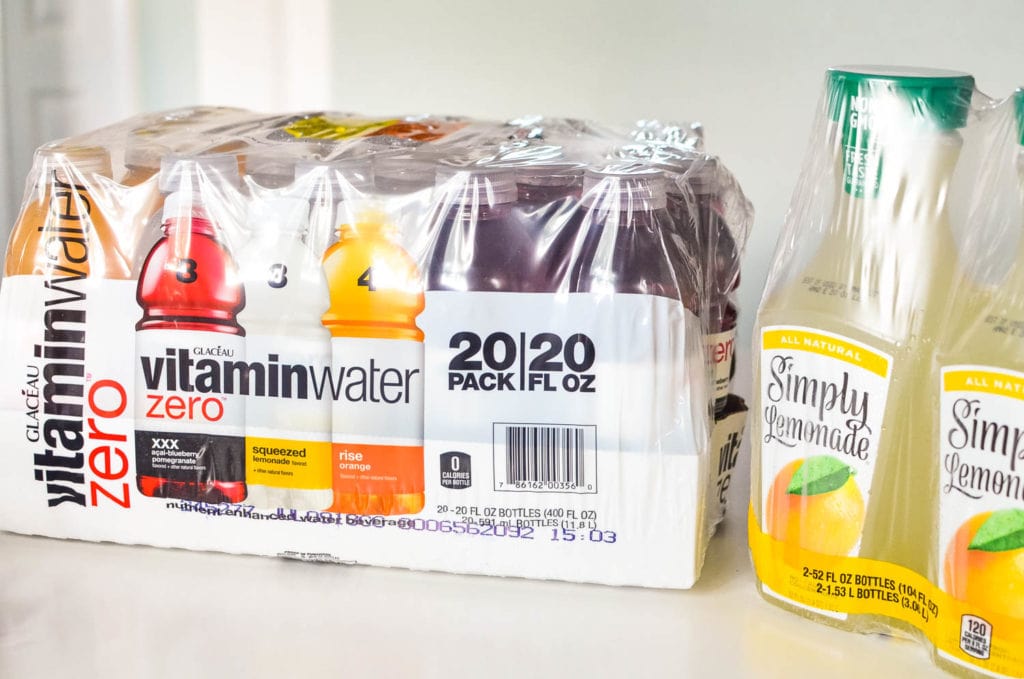 My daughter's favorite mealtime beverage is Simply Lemonade®, while I'm a smartwater® and vitaminwater® gal. My husband will drink just about anything, so he's covered when I bring home my beverage haul from Sam's Club!
You can see what our latest Sam's Club fresh meal looked like below. It features a Rotisserie Chicken and Asparagus Pomodori with Sundried Tomatoes (delish!). For refreshments, we had Simply Lemonade® and vitaminwater®.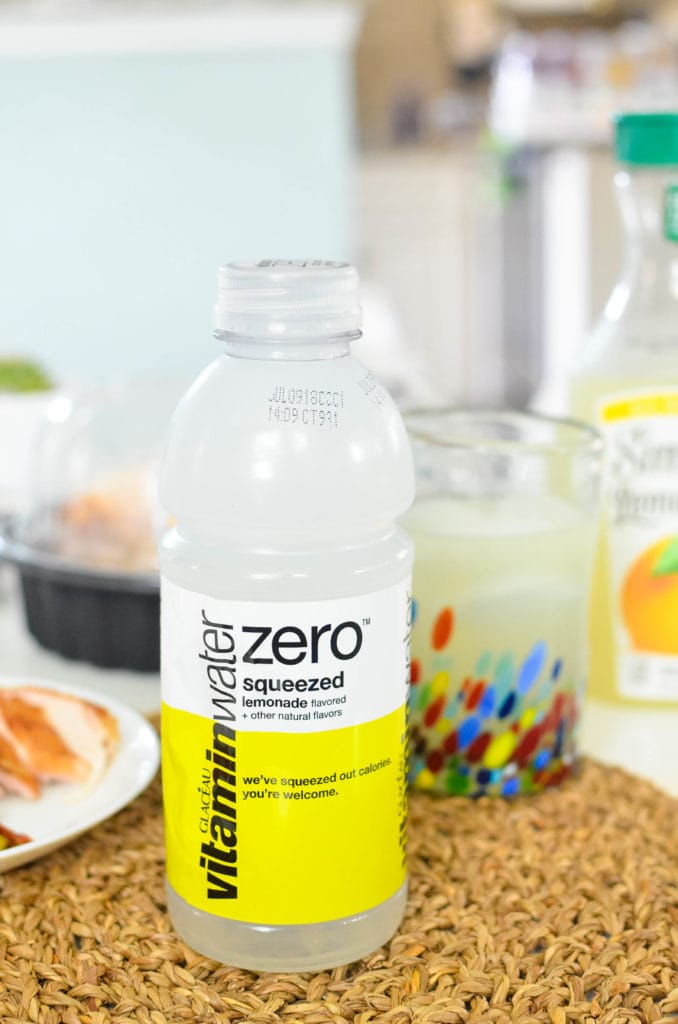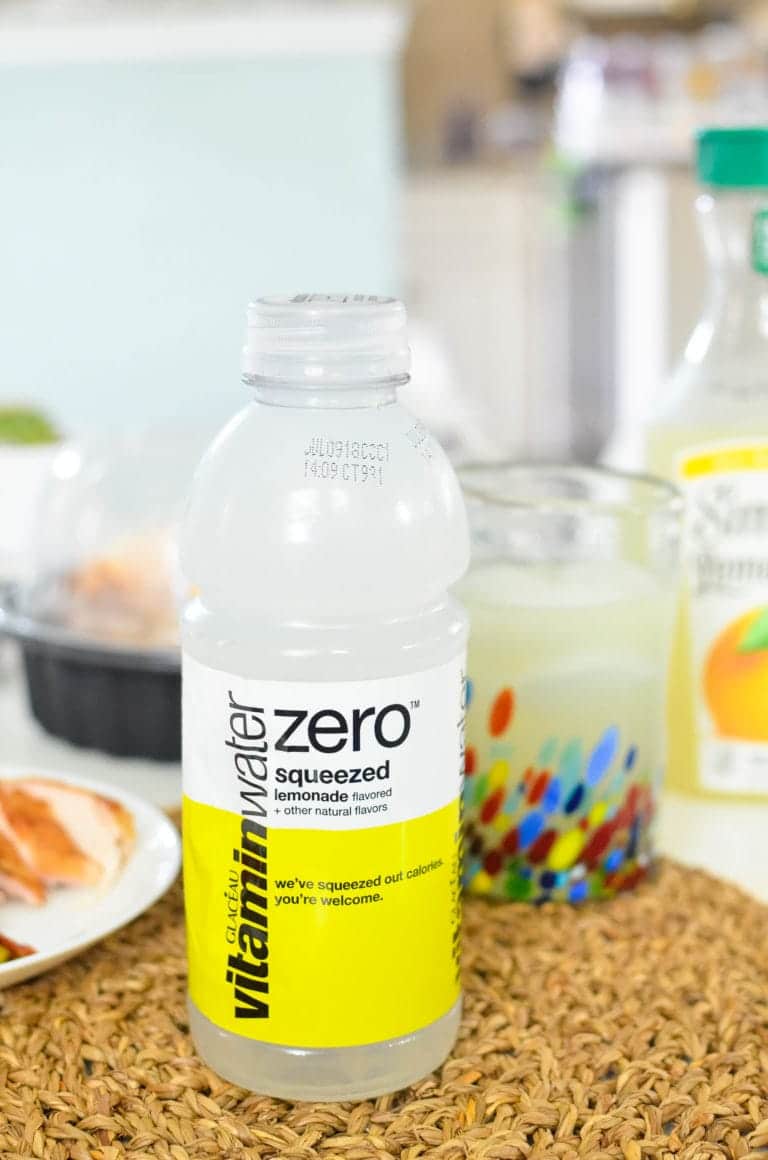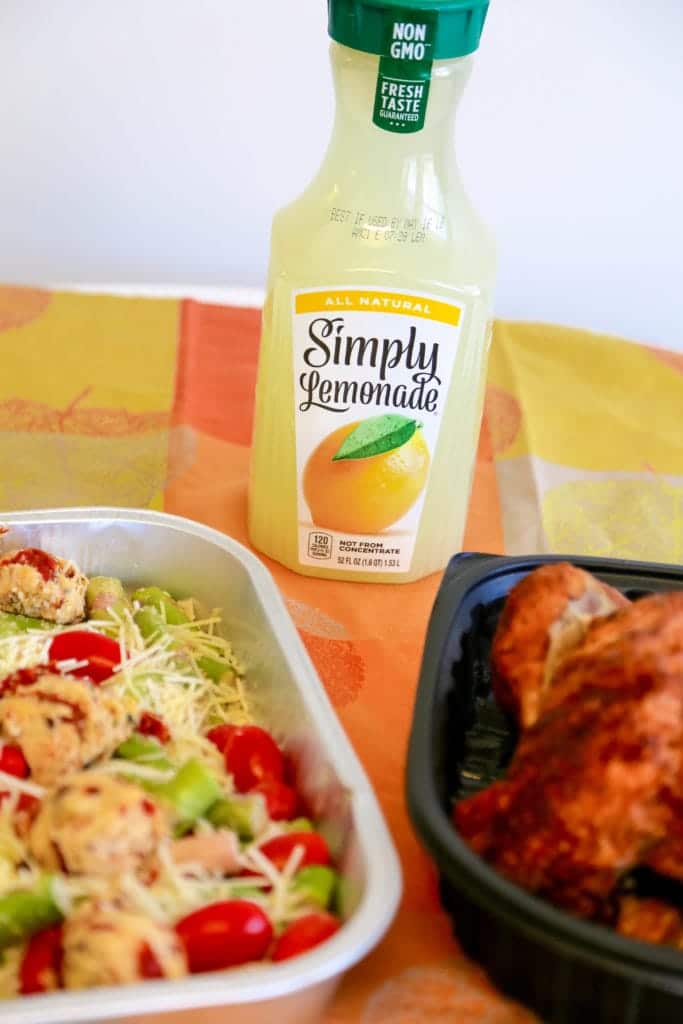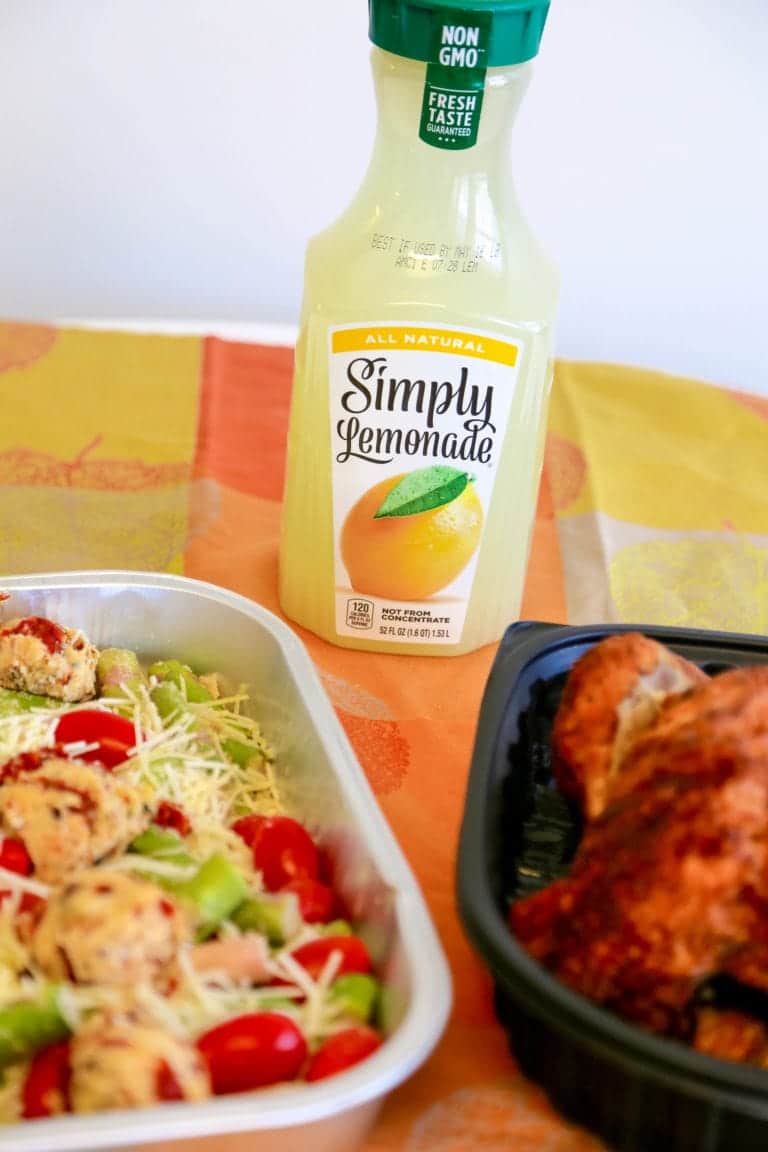 With Member's Mark meals and refreshing beverages from Sam's Club, you can have an endless combination of quick and delicious meals any night of the week!
Simply Orange and Simply Lemonade are registered trademarks of the Simply Orange Juice Company.