Are you an aspiring photographer or someone who wants to learn how to take better pictures? NEW Best Buy Photography Workshop Tours can help beginner and intermediate photographers learn new skills while working with a pro.
Best Buy Photography Workshop Tours
Free In-Store Photography Workshops
For Beginners
First, if you consider yourself a beginner, or just want to learn how to better navigate your camera, Best Buy has free in-store photography workshops that cover photography basics and allow 1:1 interaction with a Camera Experience Shop Expert.
These photography workshops last 2 hours and are designed to take you step-by-step through your camera's settings. The free in-store photography workshops at Best By are a great way to get familiar with your camera so when you want to get the perfect shot, you'll know which settings are the best to use.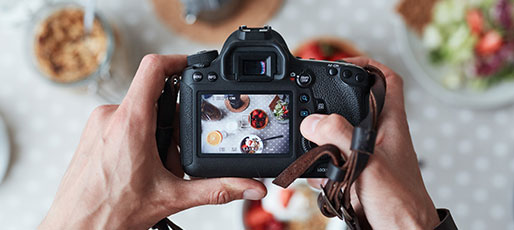 → Register online for a photography workshop in your area.
Once you're done with the free in-store workshop, you can take your photography to the next level at one of Best Buy's upcoming Photography Workshop Tours on 10/20 and 1/19.
→ Sign-up to be notified when these workshops go live for registration in the fall/winter.
NEW Best Buy Photography Workshop Tours
For Intermediates
If you live near Seattle, San Diego, Houston, Atlanta, Tampa, New York City or Minneapolis, Best Buy Intermediate Photography Workshop Tours are being held on October 20th, 2018 and January 19th, 2019.
The theme for the 10/20 event is Travel & Exploring and the theme for 1/9 is Social Sharing & Storytelling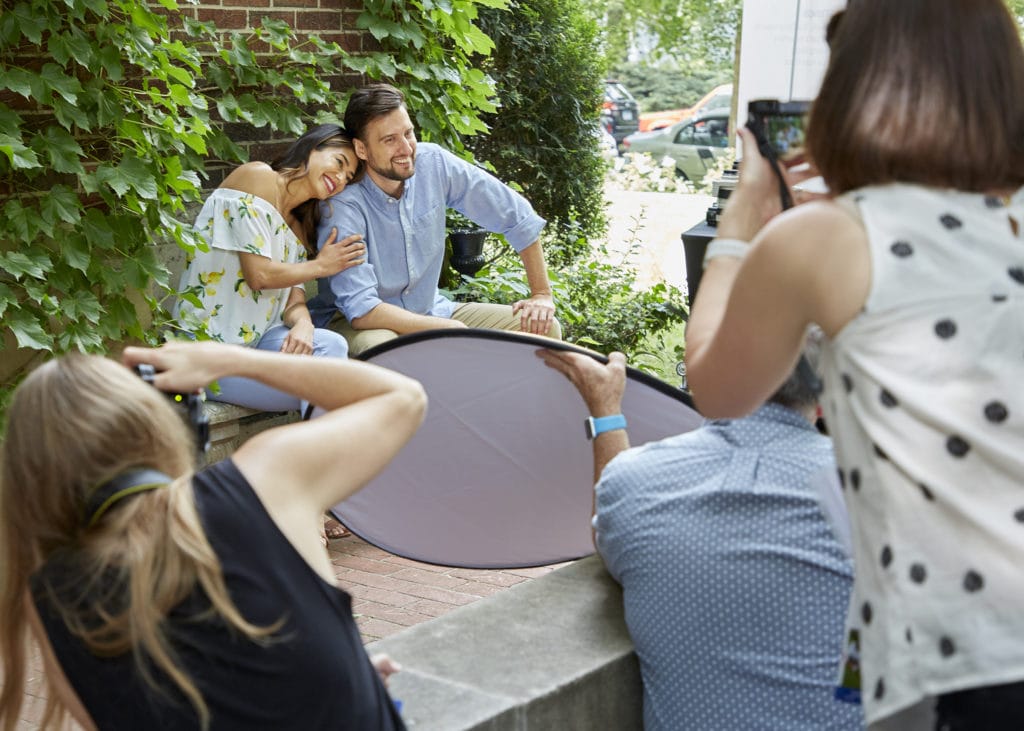 These workshops are half-day excursions where you'll get the chance to work with pro photographers & Best Buy Camera Experience Shop experts to conduct 4 individual photo shoots.
You'll get to test and try an array of lenses & accessories to truly unleash what's possible with photography while learning to think like a pro and walk away with some amazing photos!
Best Buy Photography Workshop Tours include lunch and a bag of camera goodies, plus if you share your photos on social media with the #BestBuyPhotoWorkshops you'll be entered to win Best Buy gift cards or a dream photography package.
The intermediate workshop tours cost $50 – but you'll easily make this up with the giveaways, lunch, transportation, and the priceless opportunity to work with pros!
→ Sign-up to be notified when these workshops go live for registration.
All of this is possible thanks to Best Buy's Camera Experience Shop
If you're not familiar with Best Buy's Camera Experience shop, it's essentially like visiting a specialty camera store, right in the middle of your local Best Buy. They have expert help in the form of Camera Experience Shop Experts who go through intensive photography training and are all photo enthusiasts themselves.
There's an expanded assortment of cameras, lenses & accessories that you won't find in other locations. Plus you can get hands on with all the cameras and test & try them in the store.