This is a sponsored post for SheSpeaks/Gillette Venus. All opinions are my own.
When it comes to personal grooming, shaving my legs is one of my least favorite tasks -- but it has to be done! I usually shave my legs 3 days a week, and rely on good quality razors to get the closest shave without irritation. Nothing is worse than razor burn! I've used a lot of razors and blades over the years, but time and time again I return to Gillette Venus.
Right now there's a new Gillette Venus razor at Walmart (just in time for spring!) that's designed with a FlexiBall to shave those hard-to-reach places and capture hairs that other razors might miss, like around the knees and ankles.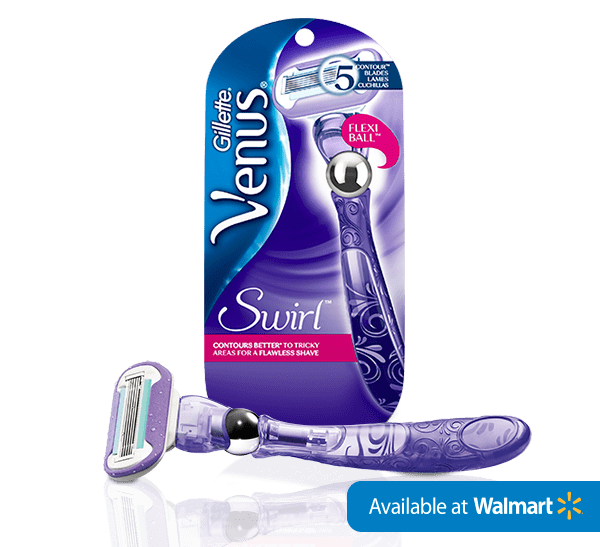 Venus Swirl™ is the first Venus razor to feature Gillette's most advanced blade technology, with five Contour™ blades that cut hair at lower cutting force and have thinner, finer edges — the thinnest in Gillette's history. The Contour™ blades individually adjust to a woman's every curve and contour.
The new proprietary FlexiBall™ technology offers a totally unique movement like no other male or female razor on the market. Venus Swirl™ is the first and only razor with the FlexiBall™, moving in multiple directions to navigate all of the tricky areas of a woman's body. It helps to shave those hard-to-reach places and capture hairs that other razors might miss.
I recently tried the new Venus Swirl and can confirm that it's one of the best razors I've ever used. The design makes it easy to hold, and the blades are sharp, yet gentle. I loved the water activated MoistureGlide™ Serum that  surrounds the blades for an incredible glide.
Walmart has all the NEW must-have beauty products. Look for the entire collection of new Venus Swirl products in the shave aisle at your local Walmart store or at venusswirl.com.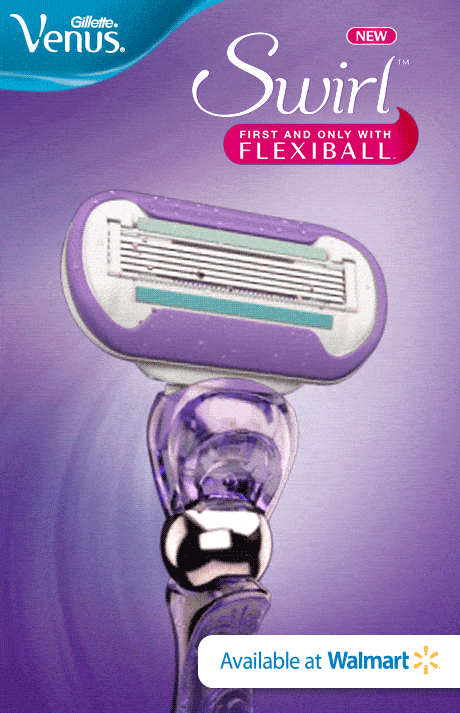 Have you tried the new Venus Swirl razor?