Sponsored post by Mirum Shopper. All opinions are my own. Unilever is the NCAA partner, not Walmart.
Much to the joy of my husband, NCAA football is in full swing. As a diehard FSU fan, he never misses a game.
Every Saturday, he and his buddies get together to cheer on the 'Noles. From week to week the location changes, sometimes we host everyone at our home, other times they watch from a sports bar, and every once in awhile they have the opportunity tailgate from the stadium— no matter the occasion, my husband always wants to look his best when cheering on his favorite team.
As his wife, I do what I can to help him "take care of his turf", including purchasing grooming products from Unilever at Walmart.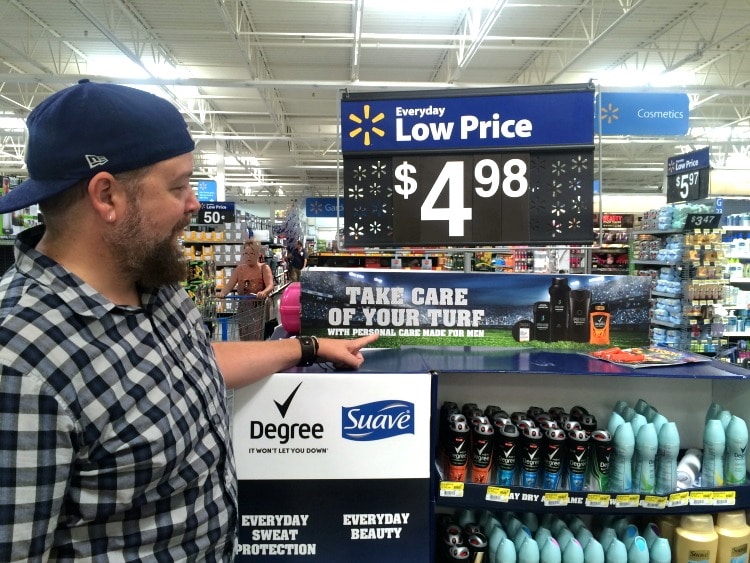 When I first met him, his game day routine consisted of rolling out of bed and throwing on his favorite faded jersey. That was it.
Now that he's a little older, and a lot wiser, he would be lost without his products (Shhh...don't tell him I said that!). There are even times when he takes longer to get ready than I do... grooming his beard to make sure every hair is in place. It's actually quite comical, but I do love that he cares about his appearance.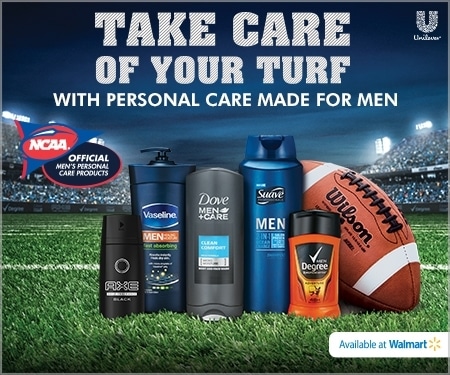 Lately he's been using products from Unilever's men's care line because they're easy to use (he's a fan of 2-in-1's) and smell clean and fresh...without being girly or overly masculine.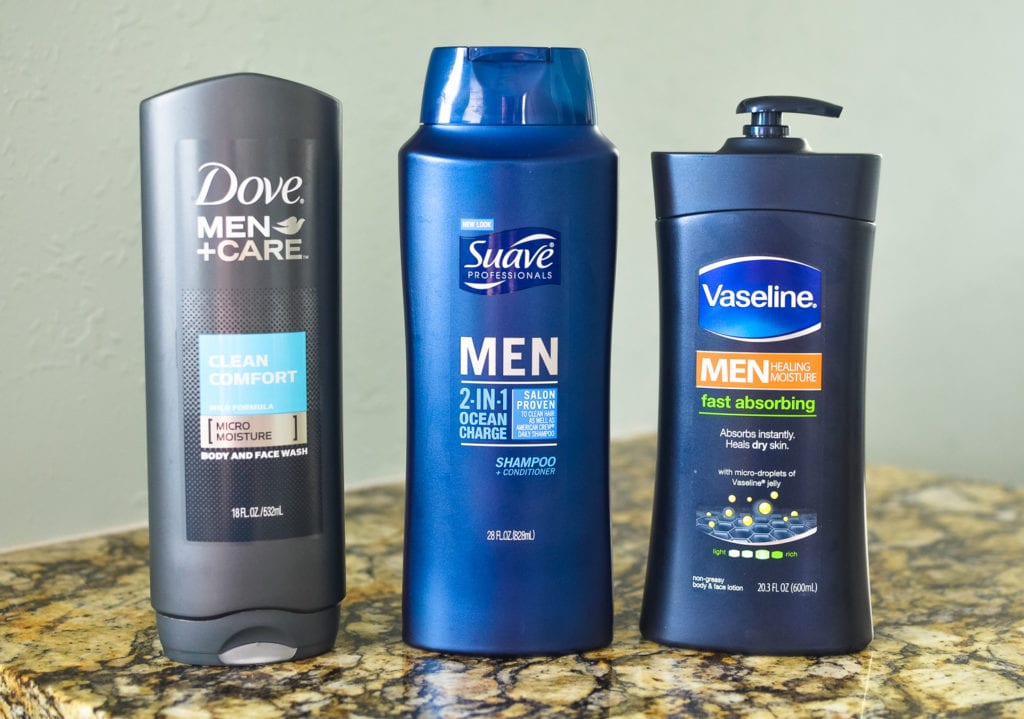 When he jumps in the shower before game day, he likes to start by washing his hair and beard first. His product of choice is Suave Men Ocean Charge 2 in 1 Shampoo and Conditioner.
Our 2-in-1 Ocean Charge Shampoo and Conditioner cleans and conditions your hair all in one step. Designed for the specific needs of men's hair, it's salon proven to clean hair as well as American Crew® Moisturizing Shampoo.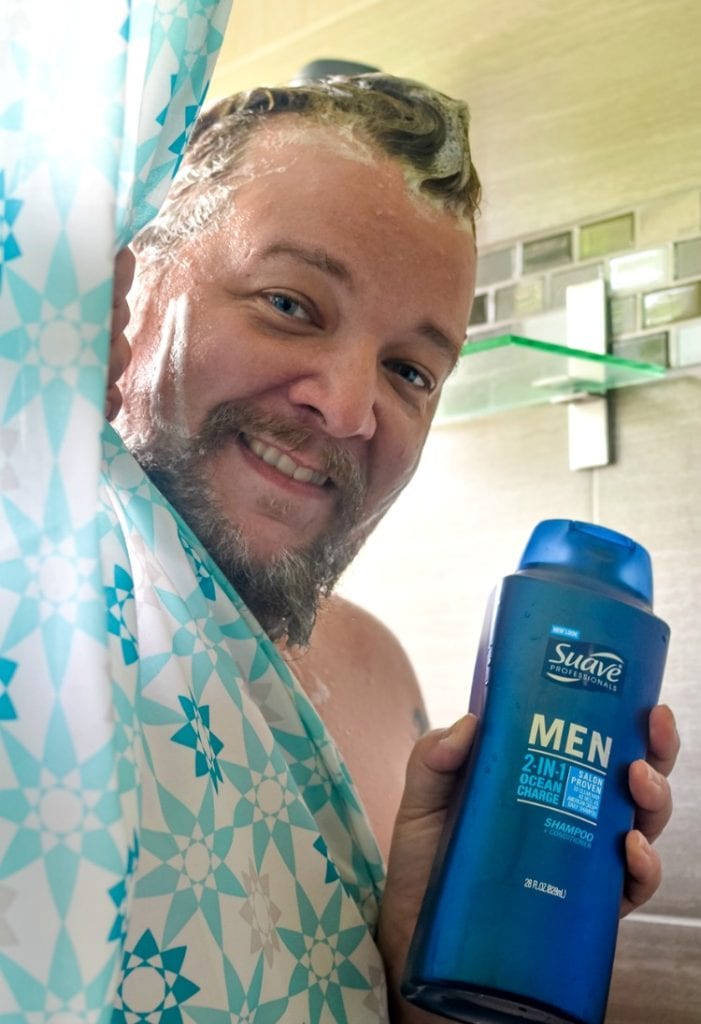 Then it's time for Dove Men+Care Clean Comfort Body and Face Wash.
Dermatologist recommended Dove Men+Care Clean Comfort Body Wash uses unique MICROMOISTURE technology, which activates on lathering, helping to lock in your skin's natural moisture and leaving skin feeling hydrated. The shower gel washes away quickly without leaving residue behind. This noncomedogenic and hypoallergenic men's body wash will leave you with a clean body and a refreshing scent and keep your skin stay healthy, hydrated and protected against irritation and dryness.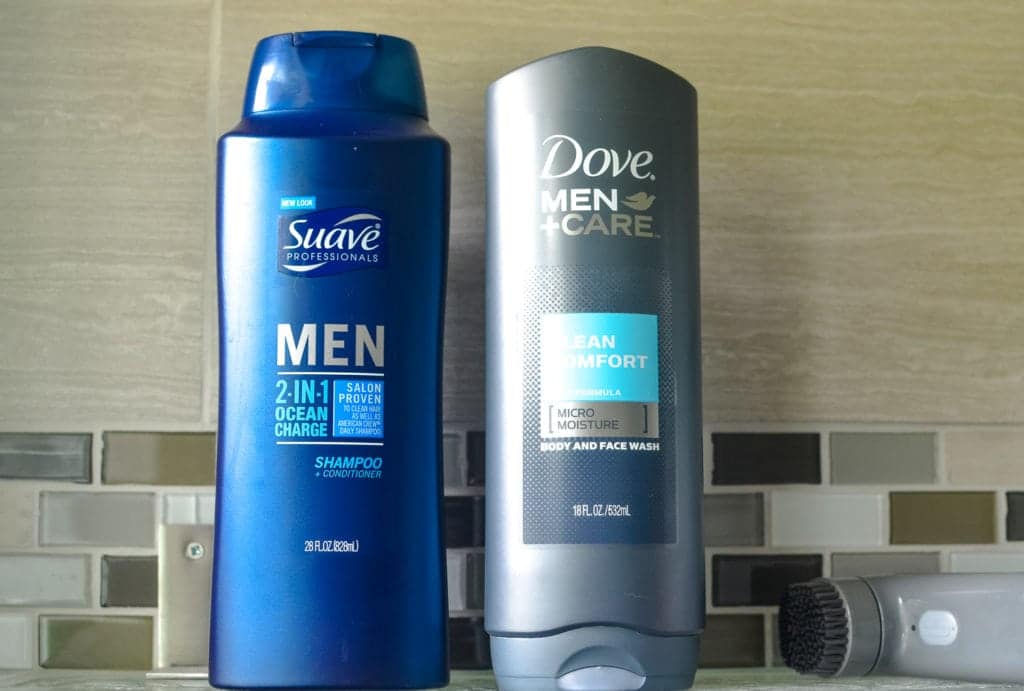 When he's done with the shower he likes to follow up with Vaseline Men Healing Moisture Fast Absorbing Body and Face Lotion because it makes his face and body feel smooth without being greasy. The weather in Florida can be unforgiving, and this added step insures his skin is never dry or itchy.
The perfect defense against dry skin. Formulated to relieve irritation with non greasy moisture that absorbs in just 15 seconds and heals dryness for 3 weeks.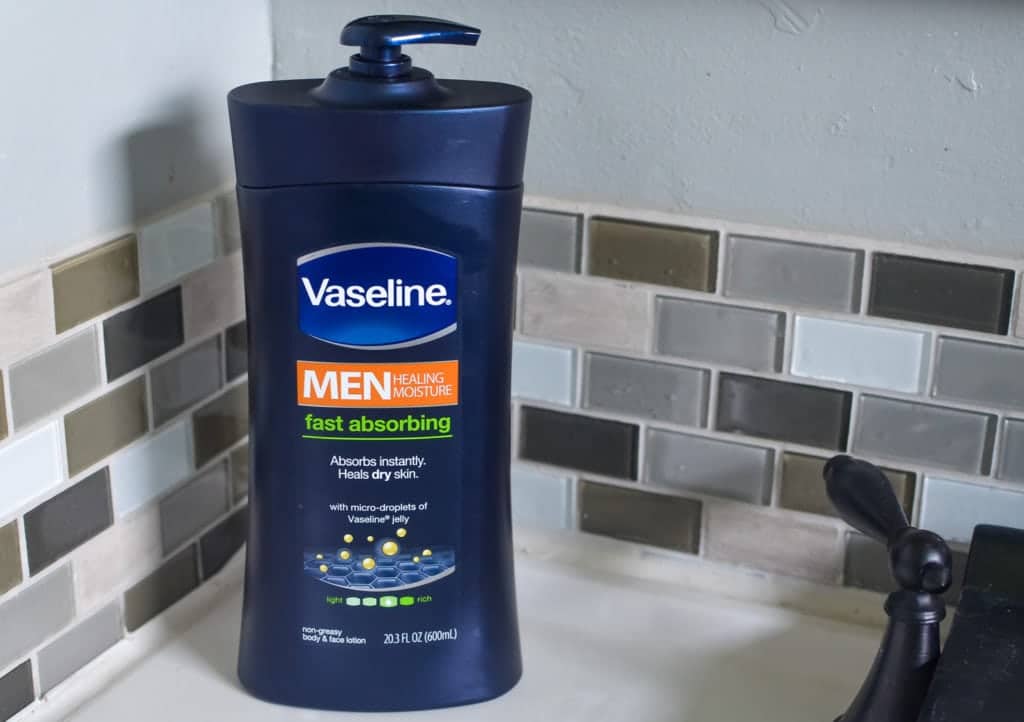 To keep cool and dry throughout the game, he applies Degree Men Adventure Deodorant.
Degree Extra Fresh Adventure deodorant stick offers 24-hour odor protection for your daily adventure. A rugged, woodsy scent blended with citrus and a hint of musk.
Finally, for a little extra scent, he sometimes uses AXE Black Body Spray.
This refined and subtle fragrance combines notes of bergamot, rosemary and cedar wood allowing you to make an impression without going over the top. A single spritz to the pulse points on your wrists, forearms and neck is all you need.
This combination of products helps him look and feel great on game days and beyond.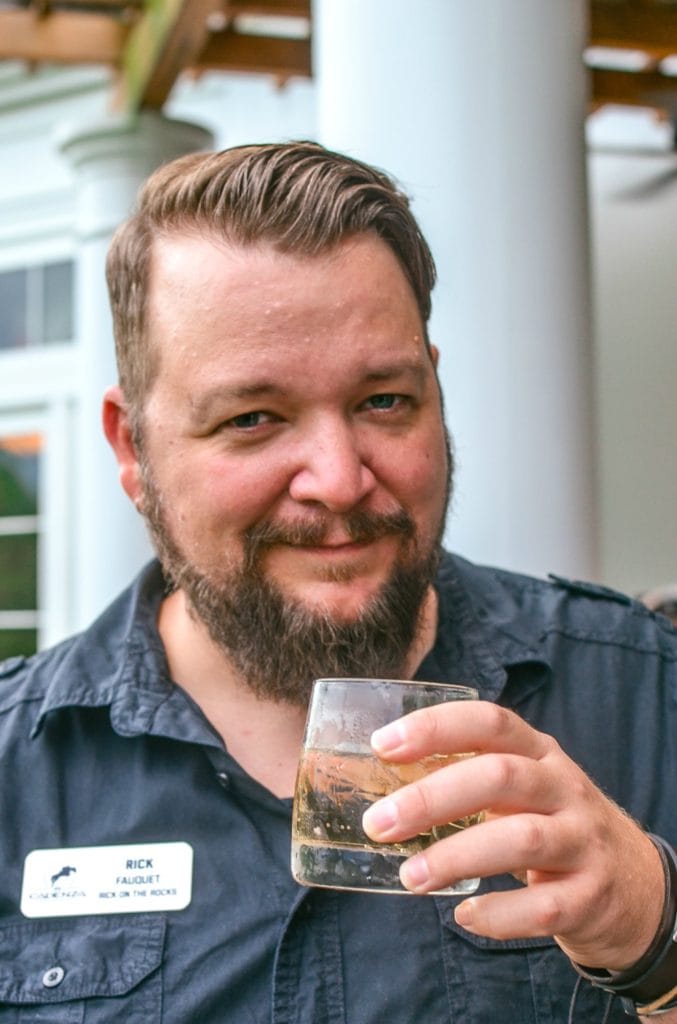 Take Care of Your Turf with Unilever at Walmart
You can find the entire line of Dove Men+Care, Suave, AXE and Degree personal care products at Walmart. Be sure to stock up so your man is ready for NCAA football season.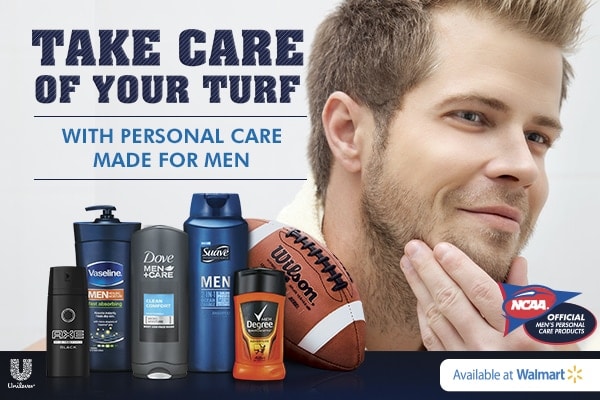 How does your significant other get ready for game day?