This post is brought to you by Verizon FiOS and Tapinflence. All opinions are my own.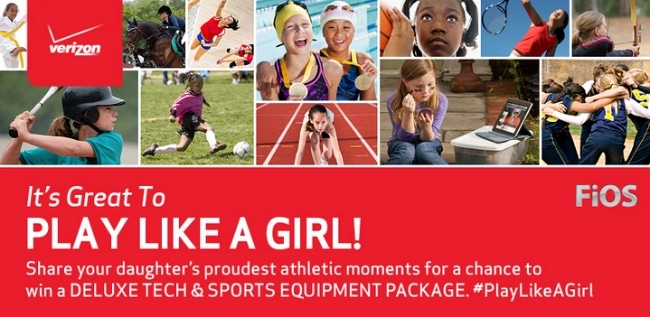 Here's a little known fact about me: Before I became a full-time blogger, I was an engineer for Verizon. My job was to design the fiber route to bring Verizon FiOS to existing apartment buildings and condo complexes. For the better part of three years, I was one of the only woman in the department of a field that's dominated by men.
Was it intimidating? Not really. In fact, it was empowering!
Confidence and perseverance are two qualities that I strive to pass onto my daughter. I want her to know that she can achieve whatever goals she has in life, despite the obstacles, and that being a girl can't stop her from anything!
Right now this translates well into sports. Did you know that girls who participate in sports have better grades, higher self-esteem and are healthier than girls who don't? 
One of my proudest sports moments was when my daughter completed her first 5K with me. She questioned whether she would be able to finish it, but stuck it out and completed the whole thing with me. She's not the fastest runner, but she impressed me with her determination.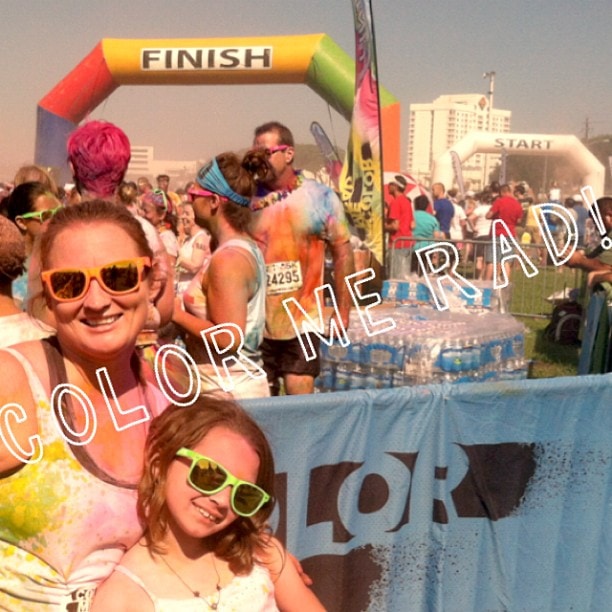 Another sport she enjoys is football, and while I don't see her getting on the field, she really gets into watching the games with my husband (Go Bears!). That's why this new video from Verizon caught my attention—
The video is actually part of a series featuring the 'FiOS Football Girl'. You can watch more at Verizon's YouTube Channel.
I love that Verizon FiOS is supporting girls in sports, especially with a video like this during football season that shows it's cool to be into the game. It just takes an interest to get the ball rolling in the mind of a child. While I don't see my daughter getting on the field, she may be inspired to take up other sports.
Do you have a daughter that's into sports? You can share your stories, photos and video for a chance to win great prizes in the Verizon Play Like A Girl Contest. One person will win a "Deluxe Tech & Sports Equipment Package" with a Samsung Galaxy digital camera, a Microsoft Surface Pro 2 with extras, an iPod Nano, and $1800 Amazon gift card!
Verizon FiOS gives your family the connection and speed you need to play with the big boys. Share your proudest moment of your daughter's athletic achievements at www.verizon.com/playlikeagirl. You could be chosen to win a grand prize valued at $5,000!
This is a sponsored conversation written by me on behalf of Verizon. The opinions and text are all mine.