When I was young, I participated in a variety of sports: from swimming to soccer and gymnastics to softball. I think I was even a baton twirler for awhile there, too. I loved being a part of a team and enjoyed being active. I never thought of myself as a young athlete because, in my opinion, I wasn't particularly great at any of these sports, but I kept going because it was fun and my parents supported me.
Now that I'm a parent with a daughter of my own in sports, I can definitively say that I was in fact a young athlete, and I'm encouraging my daughter to think of herself as one, too. Even if she's doing sports "just for fun", she's setting and achieving goals for herself. As her mom, I'm supporting her in every way possible so that she can reach her full potential both on and off the field.
This is a sponsored post for SheSpeaks/POWERADE. All opinions are my own.
There is potential in every young athlete. Moms, dads & coaches fuel their athlete's potential by making sure they have everything needed to play their best – whether that's pregame meals, driving the carpool, or making sure the team is hydrated with sports drinks like POWERADE. It's the parents that carry the team.
Our young athletes have the potential to go on to do BIG things ... and it all starts with a dream! At the end of the day, we're all "just a kid" from somewhere.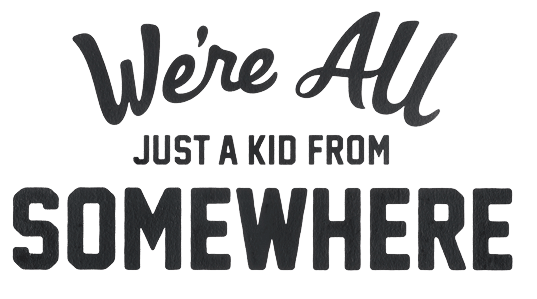 POWERADE believes that with the right motivation our "everyday" young athletes can realize their potential and one day be the athletes that they look up to. Sports have a major impact on our communities. Whether it is t-ball or the pros, every athlete in every league has a story waiting to be told.
Right now you can show support to your young athlete by giving them their own customized "Just a Kid" sports bottle. Best of all, this offer is FREE when you by 20 fl oz 8-packs of POWERADE products at Walmart until April 4, 2016, or while supplies last.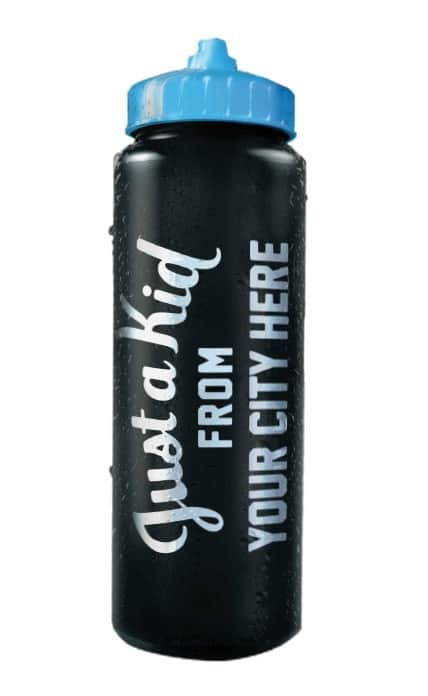 POWERADE is one of my daughter's favorite beverages when she's active. Sports can take a lot out of our young athletes and the ION4® Advanced Electrolyte System in POWERADE helps replenish four electrolytes lost in sweat: sodium, potassium, calcium, and magnesium. POWERADE is formulated with a 6% carbohydrate solution to help provide energy to working muscles, and vitamins B3, B6 and B12.
Plus, it comes in great tasting flavors, including Mountain Berry Blast®, Fruit Punch, Orange, Grape, Lemon Lime and zero calorie Mixed Berry and Grape Zero.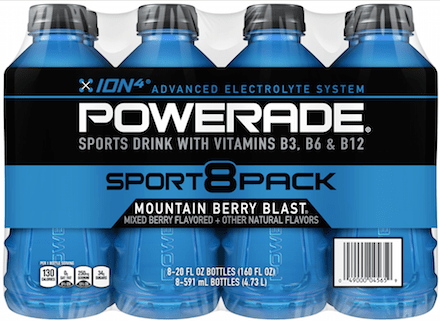 How do you inspire your young athlete to reach his/her potential?