I love my Keurig coffee maker and the convenience of making one cup of coffee at a time. My husband and I each drink one cup of coffee per day, and it's nice to have a little variety in the K-cups. The thing about K-cups is that they can be expensive (especially hard to find flavors) and not every coffee company makes them. Off the top of my head, I would be missing out my favorite ground versions of Seattle's Best, Community Coffee, Dunkin Donuts, and Starbucks, just to name a few, if I only used k cups made for the Keurig (that's not even including some of the best local blends!).
I knew there had to be a cheaper way to make my own K cups versus buying the separate refillable K-Cup
After a few test runs, here is how I refill my used k-cups using regular ground coffee (Plus, this method is almost completely free!):
How to Refill K-Cups With Your Own Ground Coffee
1. Remove and discard the lid of a used k-cup; gently rinse out and dry completely—this is very important unless you are going to refill the k-cup right away. Store used cups in a gallon Ziploc bag.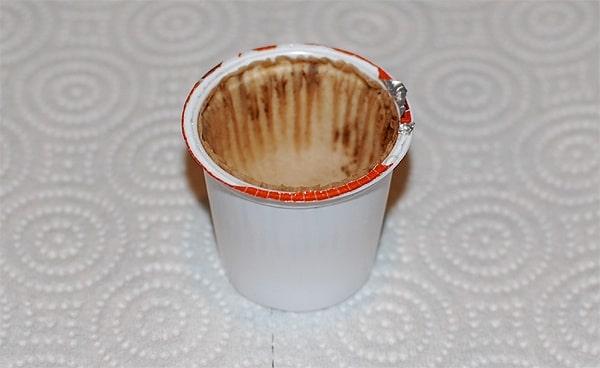 2. Fill the K-cup to the top with the ground coffee of your choice. I am using Community Coffee Carnivale Cake— yum!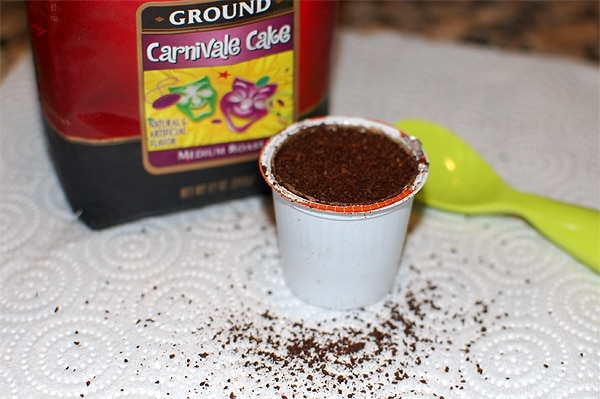 3. Cut heavy duty tin foil (or regular tin foil folded in half) into a circle. It should be slightly larger than the opening of the k-cup.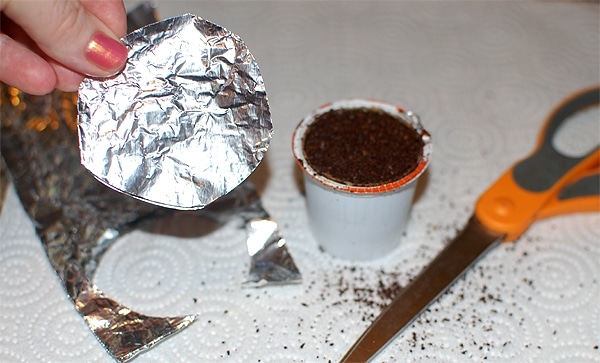 4. Place foil on top of k-cup and tuck into edges. As you cut more and more of these circles, you will get better at judging the size.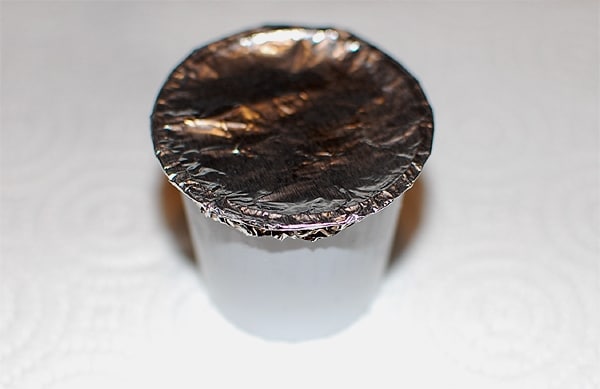 5. Since this K-cup was previously used, you will need to take note of the hole on the bottom. To match up, insert the K-cup and turn clockwise until it is inserted correctly.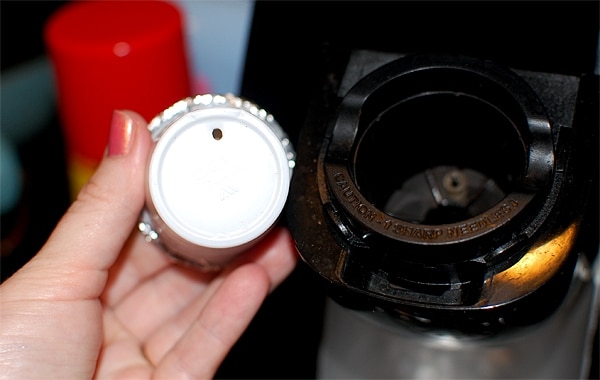 6. Pour water into your Keurig unit and brew. You will have a perfect cup of coffee using your own grounds and a used K-cup. I personally only refill each K-cup one time after its first use. I have heard you can reuse the k-cups many times if you take good care of the filter.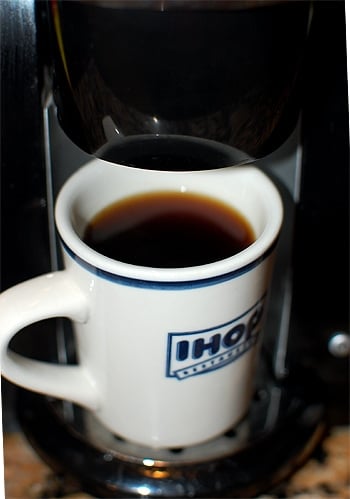 Pin this lifehack