I don't even know if there are words to describe the awesomeness of the She Crab Soup from the Sea Captain's House Restaurant in Myrtle Beach, SC. It's just that good — like lick the bowl clean good.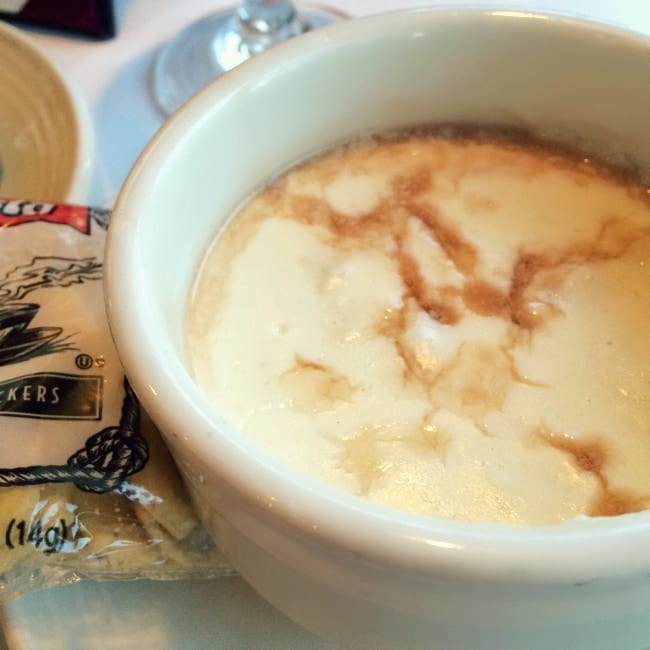 What makes She Crab different than most chowders is the omission of potatoes, or any other veggie for that matter, and the addition of sherry. It's a warm, velvety combination that highlights the fresh crab meat in the most decadent, (and delicious!) way possible.
As soon as I returned home from my trip, I rushed to Google for the award-winning recipe — to my surprise, Sea Captain's House has made their famous She Crab Soup recipe freely available ... no copycat recipe needed! ENJOY!
Sea Captain's House She Crab Soup Recipe
Ingredients yields 1-gallon 
2 large onions, diced
1 cup clarified butter
2 cups all-purpose flour
2 and ½ quarts half-and-half
1 quart heavy cream
1 and ½ tsp. ground mace
1 cup sherry, good quality
1 pound fresh white crab meat, must be good quality
salt and pepper to taste
Directions
In large stockpot, cook onions in butter until soft.
Add flour, reduce heat to low, stirring constantly for 15 minutes.
Add milk products and continue stirring.
Add remaining ingredients and simmer for 30 minutes, stirring frequently.
Drizzle sherry on top of each portion when ready to serve.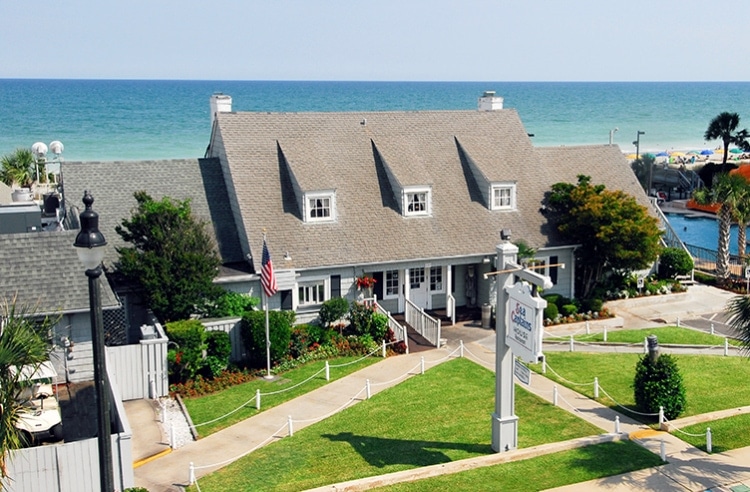 Sea Captain's House Restaurant 
3002 N Ocean Blvd, Myrtle Beach, SC