This is a sponsored post written by me on behalf of SoCozy. All opinions are my own and not edited by the sponsor.
My 11-year-old daughter has some unique hair care needs. She has thick, wavy hair that can be hard to tame — especially with traditional hair care products made for kids. In the past I let her use my shampoo, conditioner and styling products because they produced better results, but I secretly cringed at the thought of the parabens and other chemical found inside. I know that sounds a little crazy, as I use products with harsh chemicals, but, in my opinion, a growing child shouldn't be exposed to them. And for the record, I'm still searching for a good, chemical-free option for my own hair.
All of this leads to a non-toxic hair care company that I was recently introduced to called SoCozy, which can be found at Target.com and SoCozy.com.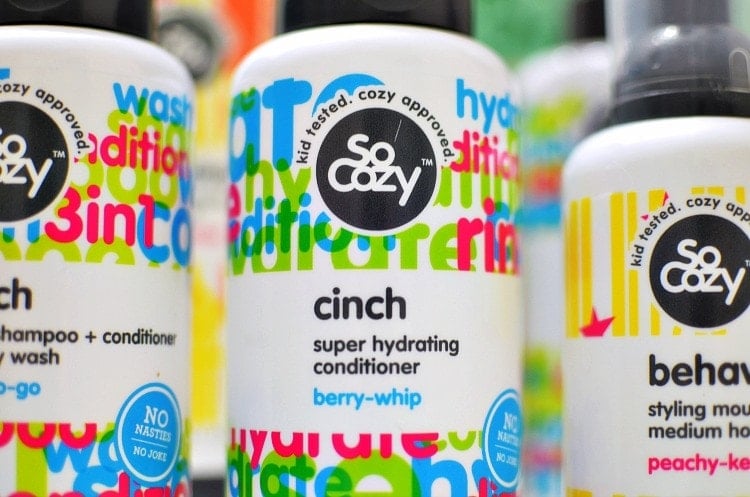 SoCozy is the first ever salon-quality children's hair care line, designed by Cozy Freidman, to help parents effortlessly manage their children's hair. The full line of style and care products contain no parabens, sulfates, phthalates, synthetic color, propylene glycol, gluten, wheat or nuts. SoCozy is tailored to both the needs of moms and kids, and the brand encourages kids to express themselves through their own personal style, advocating that "being you is our idea of cool."
I received a variety of SoCozy products for my daughter to review, as well as compensation for this post (though our opinion is my our and not edited by SoCozy, please read my Disclosure Policy). When the SoCozy hair care line arrived, my daughter was really excited because she loved the styling of the bottles — basically she didn't feel like these were products for "little kids", though SoCozy is ideal for kids between 2 and 12 years old. Shhh.. I won't tell!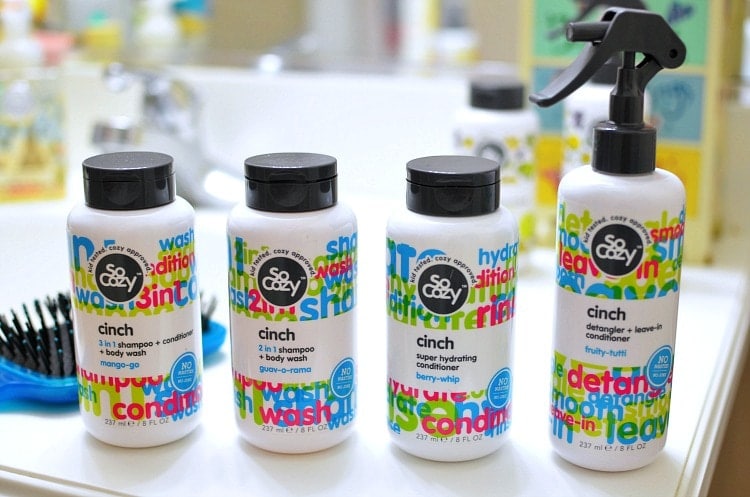 The scents were another feature she was happy about, with mango-go and berry-whip being two of her faves. The Cinch line includes two-in-one and three-in-one Shampoo, Conditioner, and Body Wash to save time in the bath or shower. To keep tangles at bay, cult favorite Fruity-tutti scented Detangler + Leave in Conditioner makes brushing a "cinch." — it's one of her favorite products in the entire line and she now uses it on a daily basis.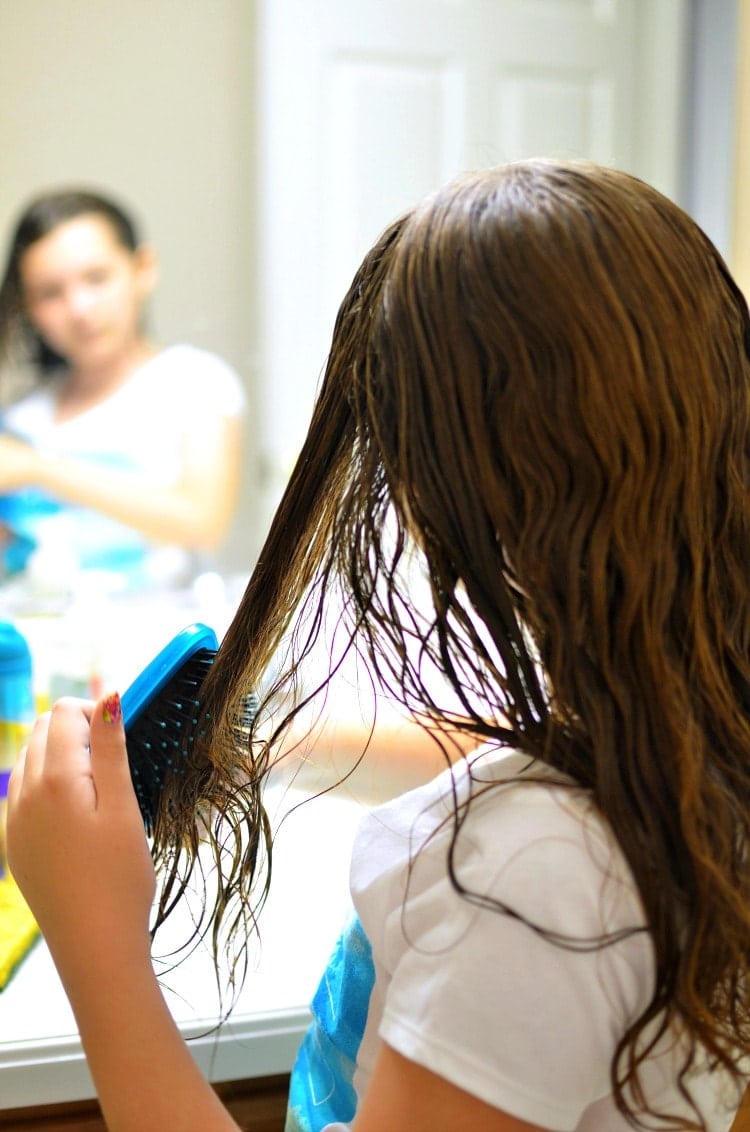 Kids can express individuality through style with the delectably-fragranced Behave line of Styling Mousse, Cream, and Gel to define curls, create volume, and calm frizz.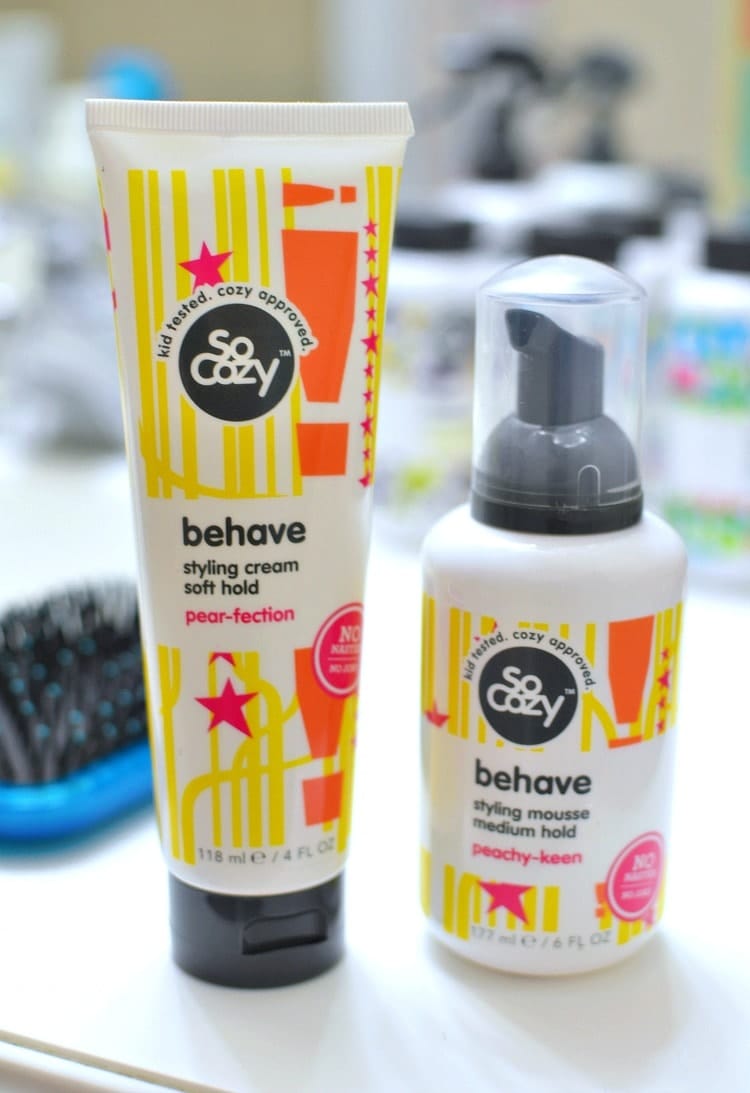 And to prevent and treat the most dreaded children's hair issue—lice—the Boo! collection harnesses a proprietary natural formula including Tea Tree Oil as an effective lice repellant, in a fresh peppermint, lavender scented Lice Prevention Shampoo and Spray. We have yet to use these products, but I'm keeping them on hand for when the new school year arrives. We've unfortunately had lice on two separate occasions and I would do anything to prevent the nasty bugs from returning.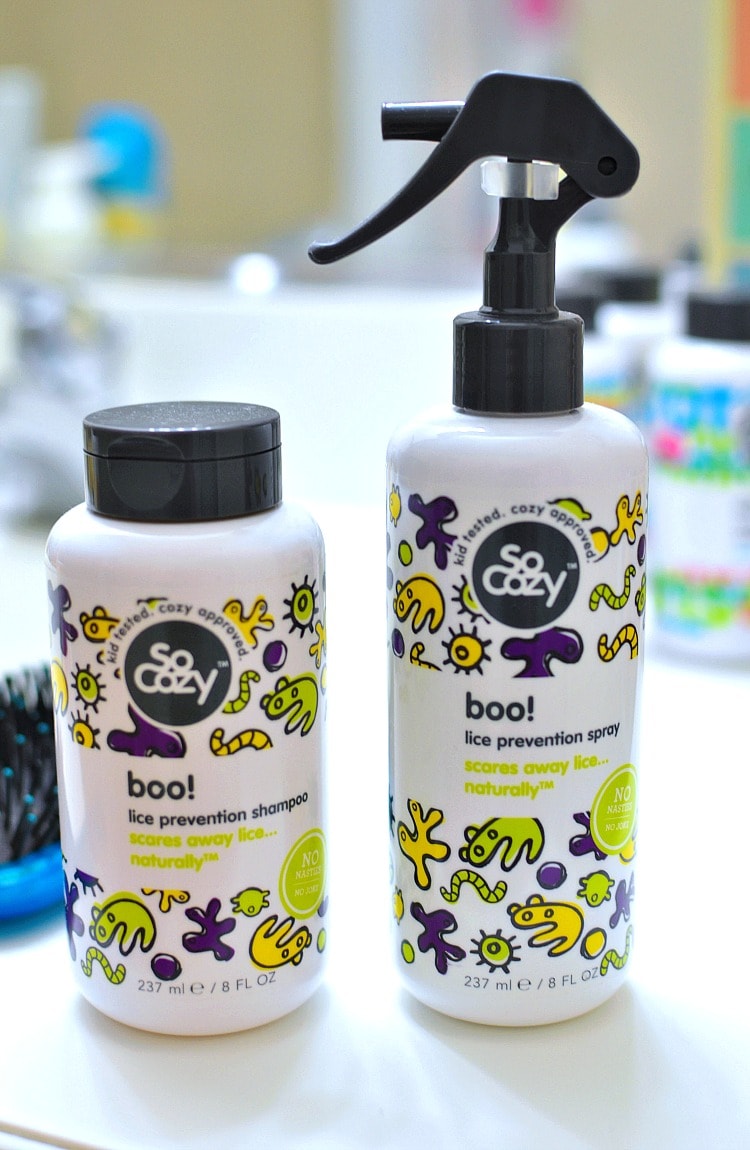 Reasons We Love SoCozy
So Smart – Genius is more like it. We believe knowledge is power, which is why education is at our core –the pulse of our brand. Advice, solutions, tips, trends – we serve as an extensive resource for moms, kids, stylists and salon owners.
So Safe – No nasties in here; just good, clean, honest formulations with ingredients that perform at the highest level. Safe and effective – and completely non-toxic – it's great hair minus the harsh chemicals.
So Easy – Because being a parent isn't always easy, we make haircare that is: simple, fun, multi-functional products that streamline tub time, as well as solutions targeting specific hair concerns to make styling a snap.
So Cool – Take a strand. Through our products, website, social channels and unique collaborations, we encourage and support individuality. All kids, any hair type – we make it our mission to build confidence and inspire originality. Being you is our idea of cool.
My daughter really, really enjoys using SoCozy hair care line. The products make her hair super soft, and I love that they're non-toxic without chemicals. The best part is that SoCozy can easily be found at Target stores and Target.com, as well as SoCozy.com.