This is a sponsored post by Lunchbox on behalf of Hellmann's. All opinions are my own.
Few sandwiches are as satisfying to me as the classic BLT — bacon, lettuce and tomato. There's just something extremely delicious about the combo with smear of Hellmann's Real Mayonnaise (the only brand I buy) on warm, toasted bread.  Just the thought has me drooling for a taste. Luckily, I fried up some bacon this afternoon and have all the other essentials ready to go, including Hellmann's in the new squeeze bottle with a precision tip.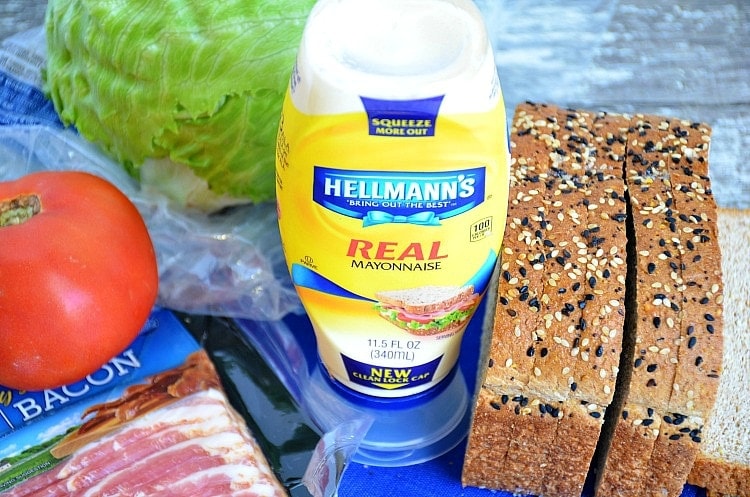 What's so great about Hellmann's in the new squeeze bottle?
You can write fun messages or sayings on your bread, that's what!!
The angled precision tip also means:
Less waste – you can squeeze more out.
Less mess – because of the clean lock cap.
More control – with the angled precision tip.
Of course, I had to play around with new bottle and marked my bread "My BLT" — so there was no confusion! I know both my daughter and husband had their eyes on my yummy sandwich!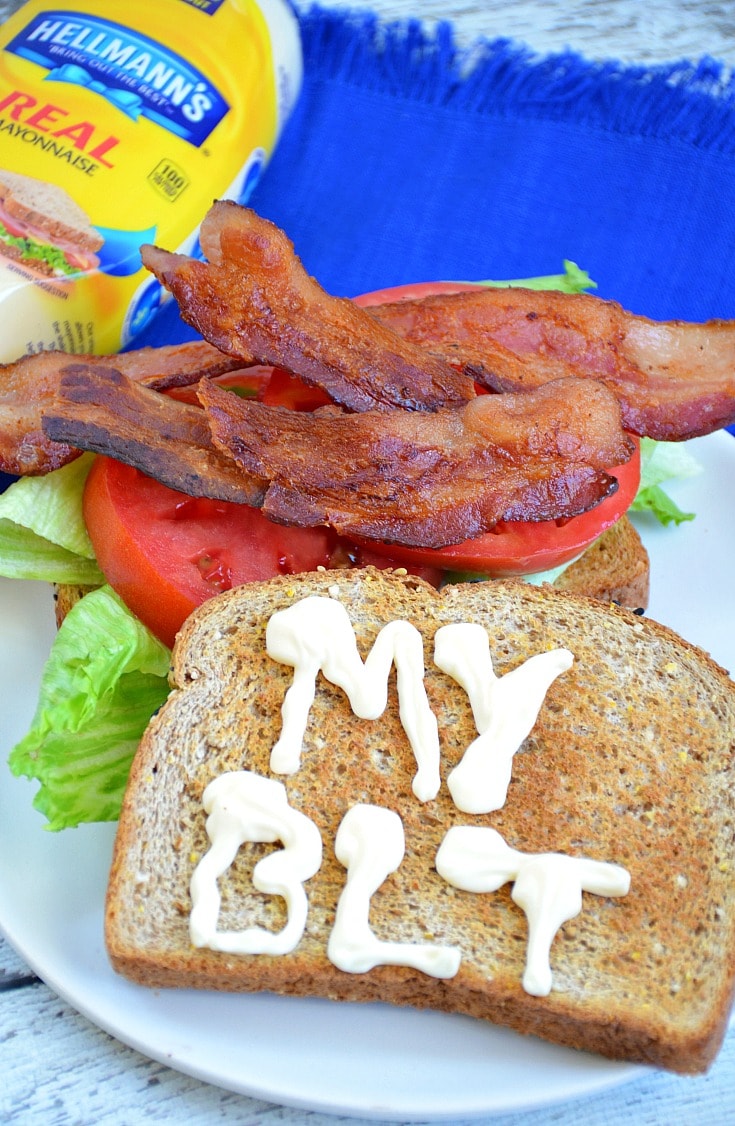 Good thing there is enough mayo to go around! But that BLT — oh. my. goodness. It might have been the best I've ever made.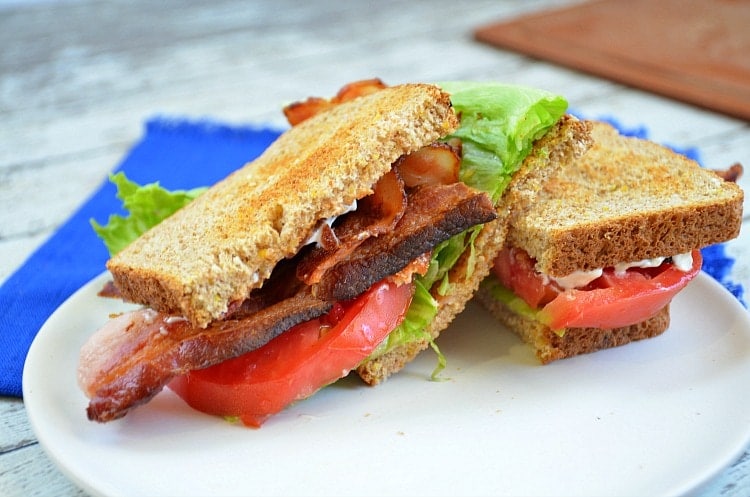 You can get your own squeeze bottle of Hellmann's Best Foods at Walmart. You can also click on the link below and make your own mayo message, PLUS get a coupon for $.75 off when you share your creation.
What's your mayo message?