When I look at my daughter, it's hard not to think about her future. At this age, her world is full of possibilities. I tell her all the time that the sky is the limit, and if she can dream it, she can do it— much of the success I've had in my own life can be attributed to this simple principle.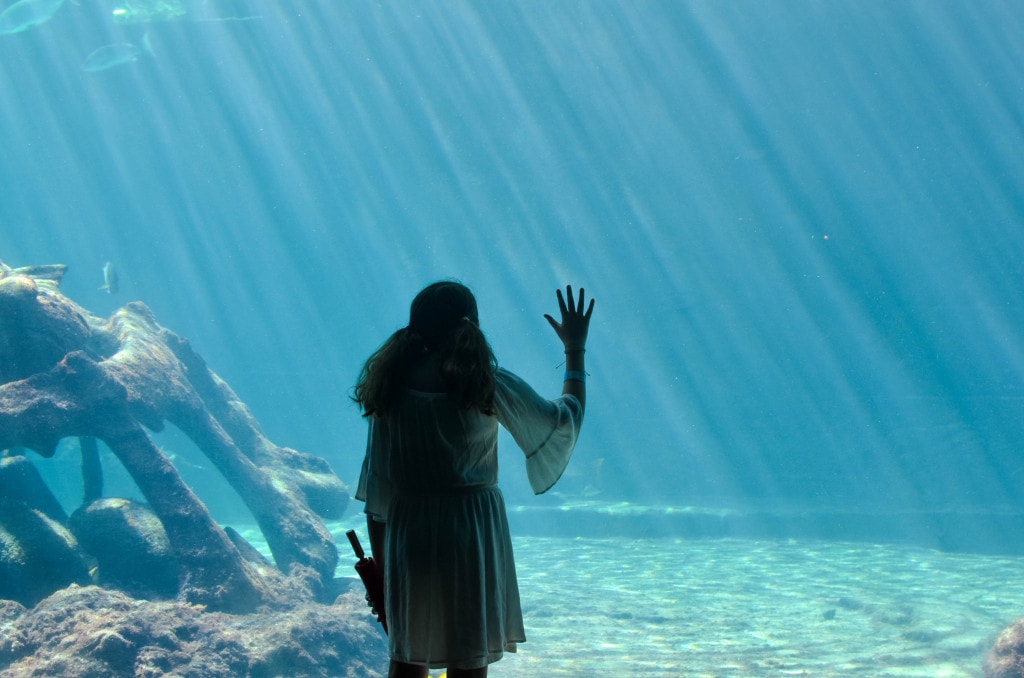 My wish for my daughter in the New Year is that she will continue to pursue her dreams. Right now she's into art and drama. Her creative spirit is unique among her friends, and I hope she sets her own path of wonder and creativity, wherever it may lead.
Disney "Star Darlings" Book Series
One of my daughter's favorite pastimes is reading. I'm pretty sure she inherited that from me because I was a total bookworm as a tween. I understand how fun it is to get lost in a good story, where the only limit is your imagination. That's one of the reasons I'm excited that she's picked up the new series Star Darlings from Disney Press.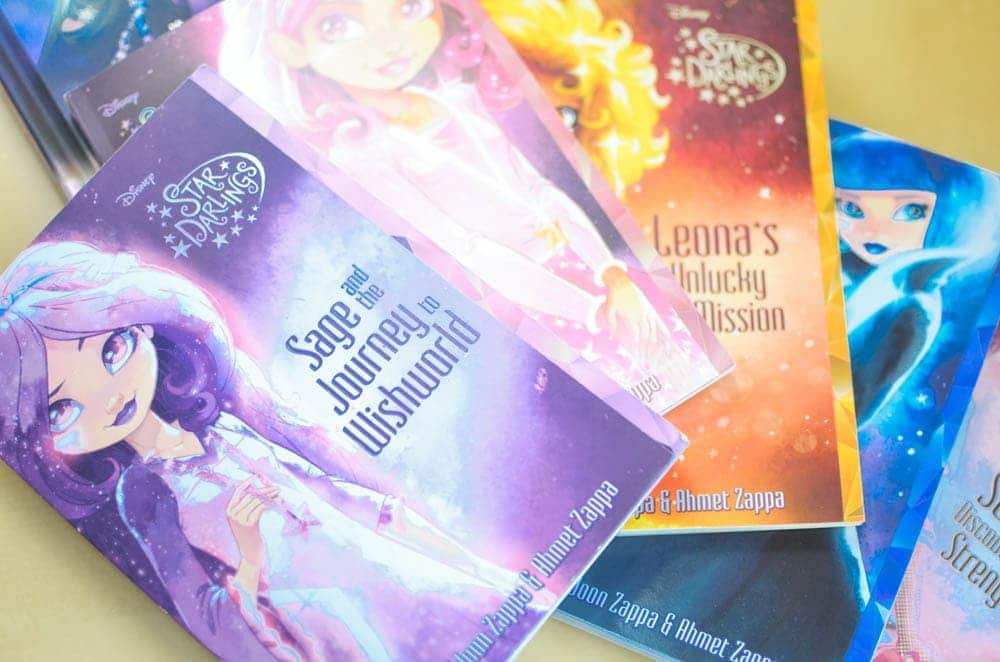 Just like real girls, each Star Darling has her own wish that she pursues with full force and determination. These shared journeys and experiences provide exceptionally positive examples to inspire tweens to follow their dreams, and are experienced through books, dolls, music and apparel, along with a mobile app and animated shorts. Disney "Star Darlings" offers an innovative and unparalleled lifestyle experience that encourages tweens to harness the power of their individuality, highlights the power of making positive choices, and shows that they can make anything possible.

Star Darlings Adventures
As far back as anyone can remember, Starlings who have completed special training, have granted wishes for Earthlings. But a major crisis is afoot and soon twelve unique girls from the prestigious Starling Academy are chosen to be the first student Starlings to venture to Earth. Rich with themes of friendship, confidence, leadership, and teamwork, the Star Darlings as they are known, go on the most magical adventures of their lives. Determined to succeed in spite of their youthful inexperience, the girls show courage and ingenuity—plus a whole lot of humor—as they guide Wishers to discover happiness and fulfillment.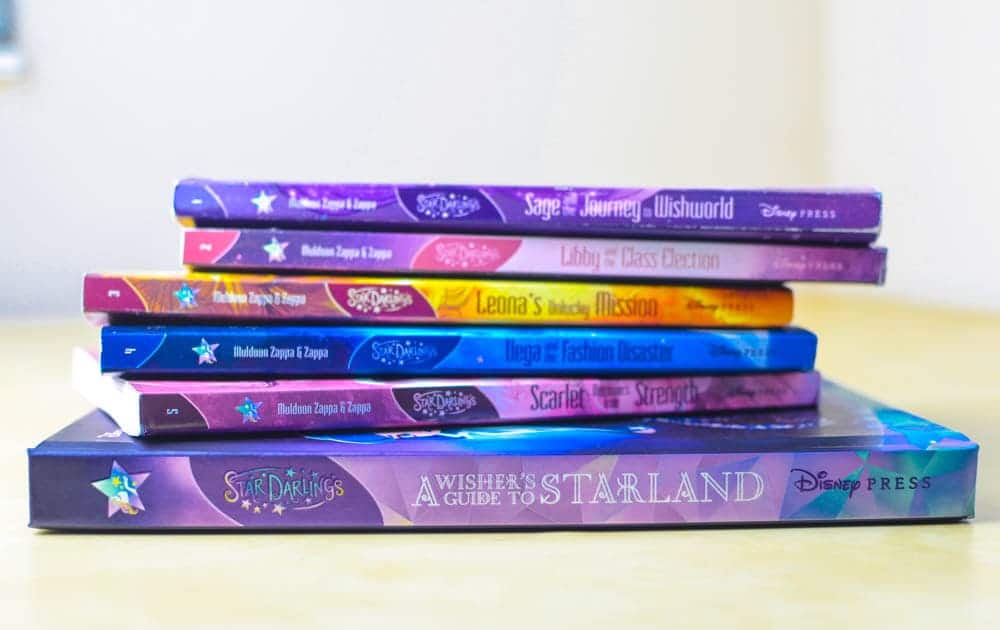 My daughter has been enamored with the characters and their adventures since receiving A Wisher's Guide to Starland and the first five books in the Star Darling series. A Wisher's Guide to Starland is an illustrated companion book that introduces each of the twelve Star Darlings and the world that they live in. From there, each book in the series is centered around an individual Star Darling and her journey to Wishworld. Right now she's working on Book 1: Sage and the Journey to Wishworld — The series has twelve books in all, so she'll be immersed in Starland for awhile!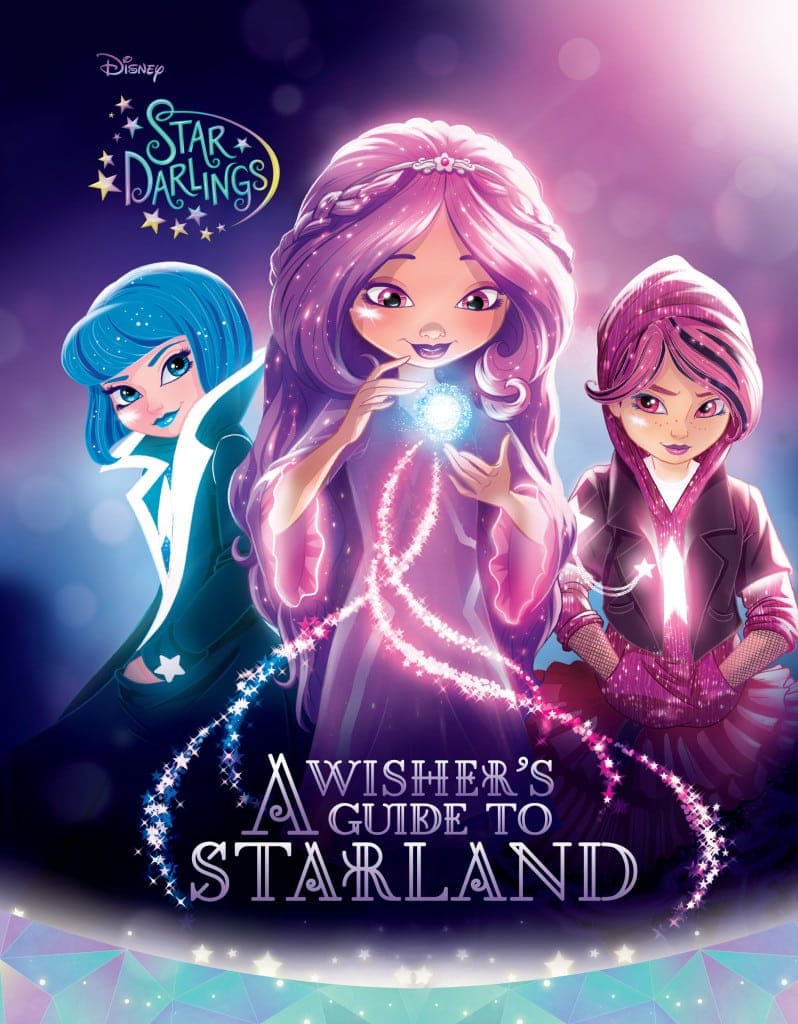 Star Darlings Book Series
A Wisher's Guide to Starland
Book 1: Sage and the Journey to Wishworld
Book 2

: Libby and the Class Election

Book 3

: Leona's Unlucky Mission

Book 4

: Scarlet Discovers True Strength

Book 5

: Vega and the Fashion Disaster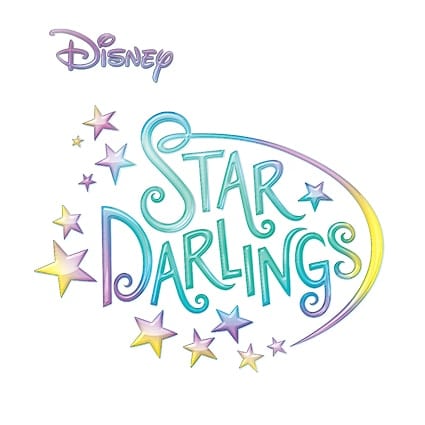 Initially conceived by designer Shana Muldoon Zappa, and her husband, New York Times bestselling author Ahmet Zappa (Because I'm Your Dad), "Star Darlings" was inspired by their daughter. "Our intention with Star Darlings has always been to empower girls and let them know there is unstoppable wish energy created by positive thinking, taking action, and believing in yourself," said Shana Muldoon Zappa.
This post is brought to you by Disney Press. All opinions are my own.