This post is sponsored by BODYARMOR. All opinions are my own.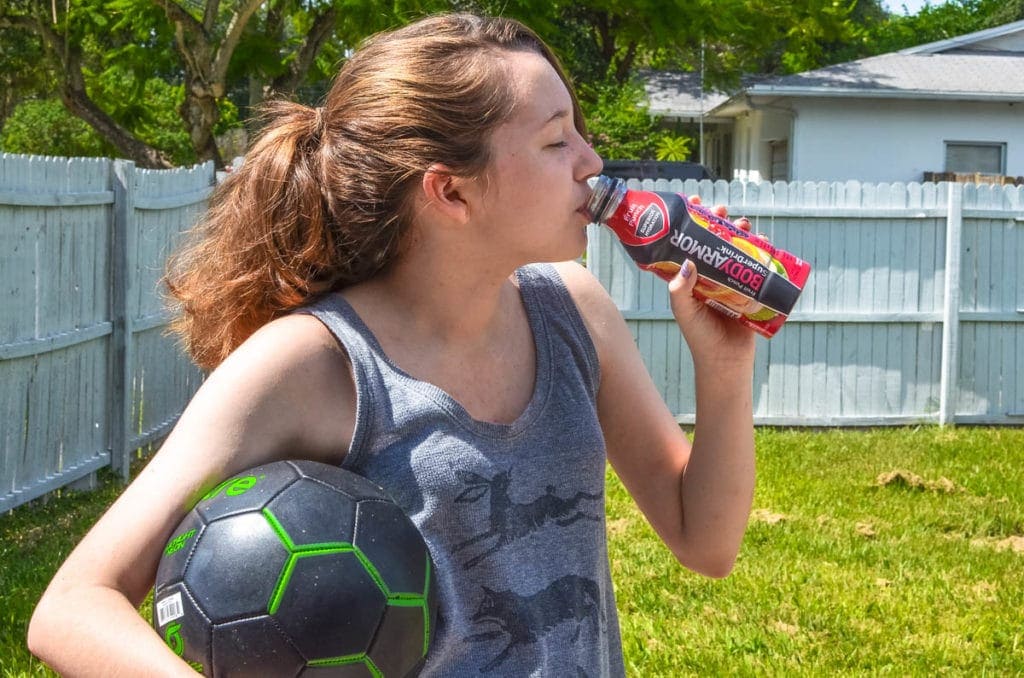 Last year my daughter started a new school, and with that came a lot of changes. I encouraged her to get involved with after school activities so that she could acclimate more quickly, and to my surprise, she actually took my advice and got involved with the drama club.
While in drama, she got to know some of the girls on the soccer team who, along with her PE coach, encouraged her to try out for the next season. When she told me she wanted to start practicing soccer this summer, I couldn't believe it. I've always thought of her as the creative type, and never even considered that she would be interested in organized sports. Could I even make it as a soccer mom!?
Needless to say, this summer she's been spending a lot of time outside, kicking around a soccer ball and doing drills in between cones, to get ready for tryouts. Her school is small enough that I have no doubt she will make the team, and by the looks of her kicks, she's a natural for the sport (says the woman who has no experience with soccer whatsoever!).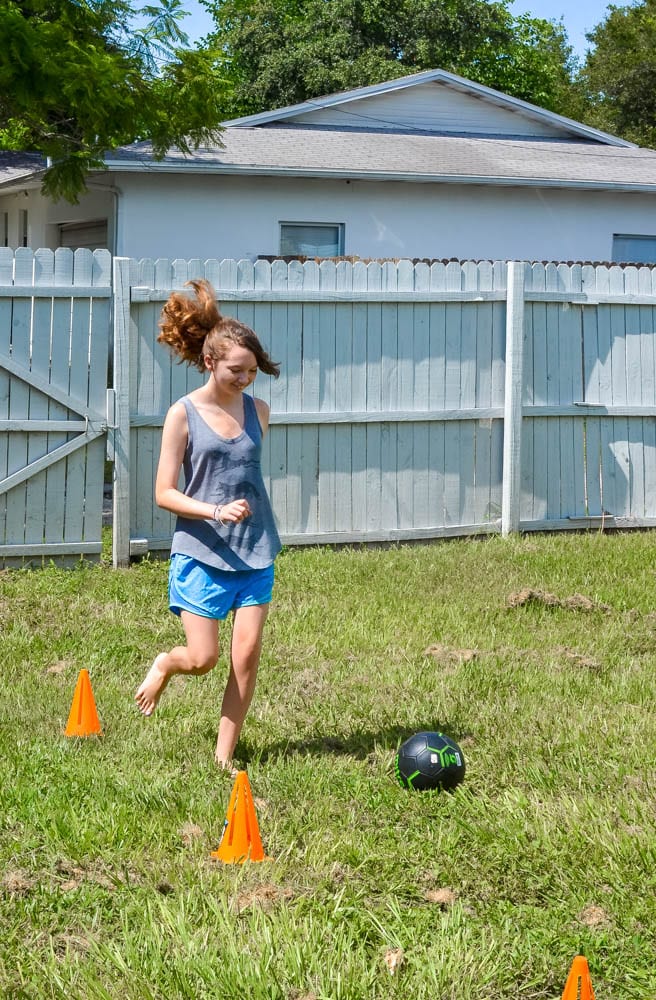 The one thing I noticed right away was that hydration was super important (especially out in our Florida sun) and water alone just wasn't cutting it. As a newbie to sports drinks, I really didn't know what my options were. I wanted to get her something that provided superior hydration without artificial flavors or sweeteners.
It only took one trip to Sam's Club to find BODYARMOR, a premium sports drink (NOT an energy drink) with potassium packed electrolytes, vitamins and coconut water and no artificial flavors or sweeteners. BODYARMOR is a healthier alternative to traditional sports drinks because flavors, sweeteners, and colors are from natural sources.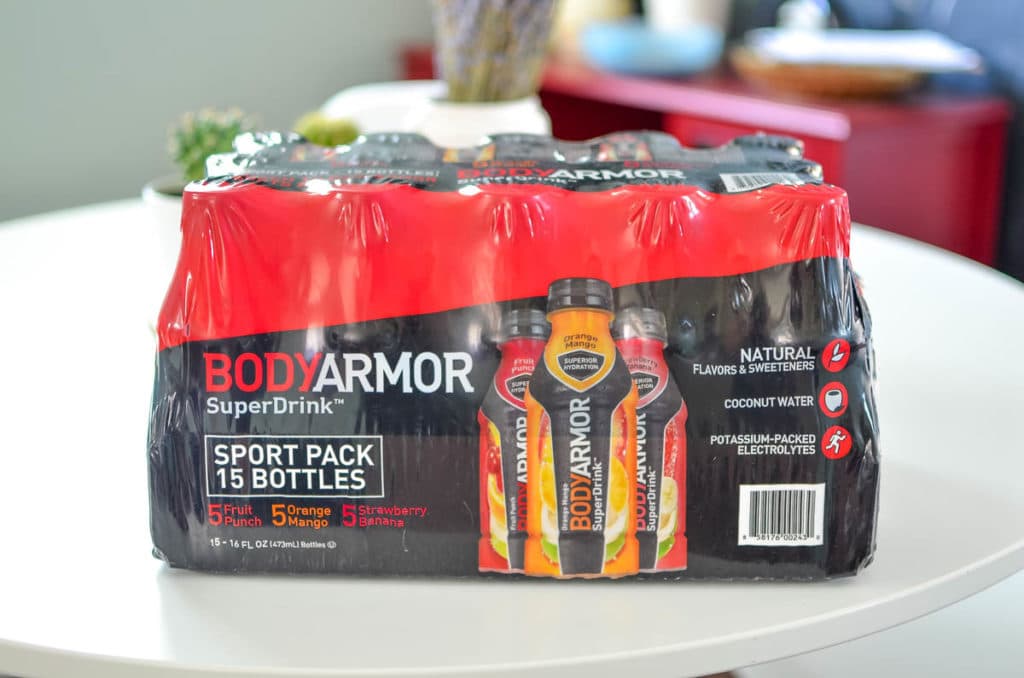 The BODYARMOR 15-pack at Sam's Club comes with 3 different flavors — Fruit Punch, Orange Mango & Strawberry Banana — so my daughter can mix things up between athletic sessions. So far, she's enjoyed all three flavors and has asked me to find additional ones, including Tropical Punch, Blackout Berry, Mixed Berry, Grape, Watermelon Strawberry, and Lemonade. There are 9-great tasting flavors in total.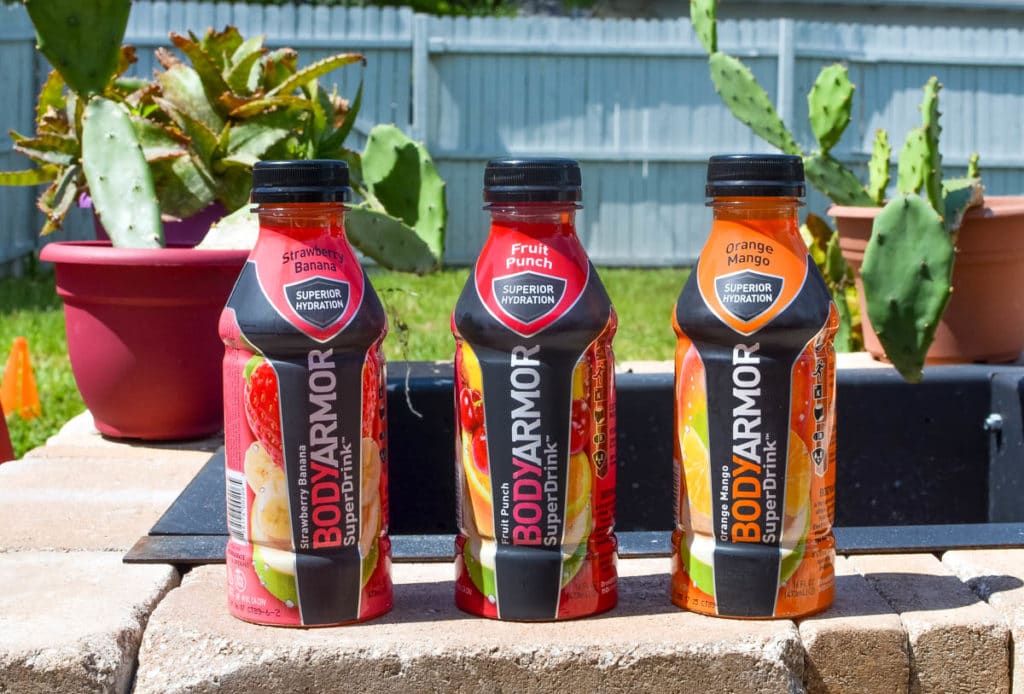 Now, I know I have a lot more to learn about becoming a soccer mom, but at least I have this hydration thing down. I'm looking forward to spending my Saturday afternoons on the sidelines, cheering her on!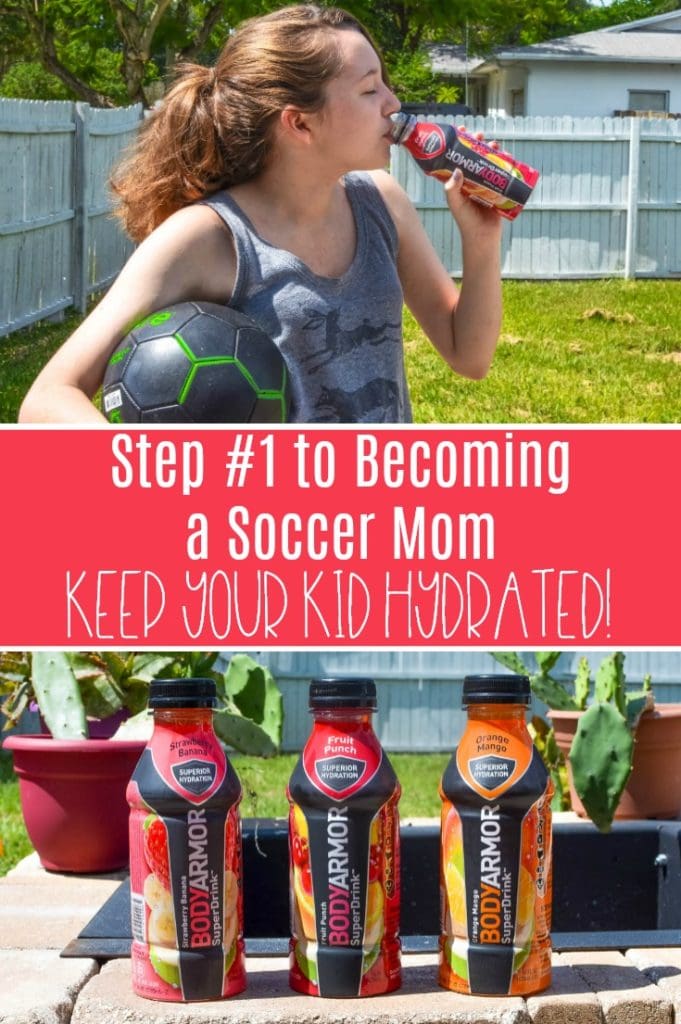 This post is sponsored by BODYARMOR. However, all thoughts and opinions are my own.