This is a sponsored post written by me on behalf of Chloraseptic®. All opinions are 100% mine.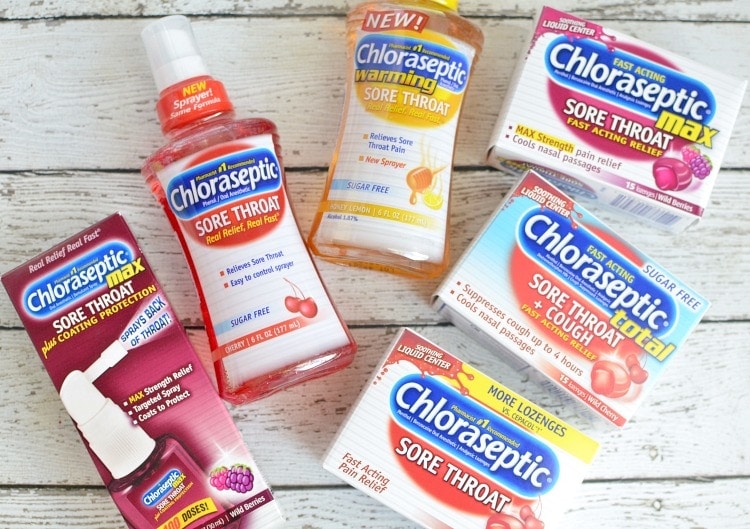 Cold and flu season is upon us and it seems no one is immune! My daughter has suffered with a lingering cold for the past few (thankfully, not the flu), and I've just recently started to get a tickle in my throat. No matter how much we try to avoid germs, they somehow creep up and get us when we least expect it.
A few years ago I had that great idea to create a cold & flu care kit at the beginning of the season so that we would always had what we needed on hand — Cold & flu symptoms almost always pop up at night, and no one wants to make midnight runs to the drugstore for pain relievers or throat spray!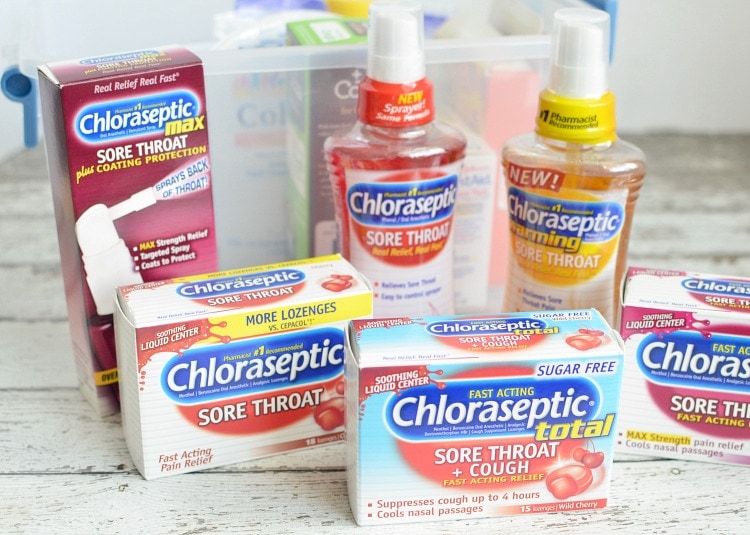 One of the products that I always include in our cold & flu care kit is Chloraseptic®, the #1 Pharmacist Recommended Sore Throat Relief brand (*Lozenges Tied for #1). I can tell you from experience that when you have a sore throat (the kind that feels like daggers!), nothing works faster than a spritz of Chloraseptic®.
Beside Chloraseptic® Spray, the brand also features a selection of products focused on a variety of symptoms.
My daughter actually prefers the Chloraseptic® lozenges, which are perfect for on-the-go relief. I always keep a few boxes in our kit to get us through the season.
Both the sprays and lozenges are available in a variety of flavors including Cherry, Warming Honey Lemon, Grape made just for kids and Max Wild Berry with a target sprayer.
Have you had to deal with the cold or flu hitting your family this year? You can use this handy Cold & Flu Tracker to check outbreaks and symptoms in your area (be warned: it may not be pretty. My city ranks Very High!). You can also print out this $1 Chloraseptic® Coupon to get you started on your own Cold & Flu Care Kit.
Also, make sure you're following Chloraseptic® Facebook for additional coupons and tips to staying healthy this Cold & Flu season.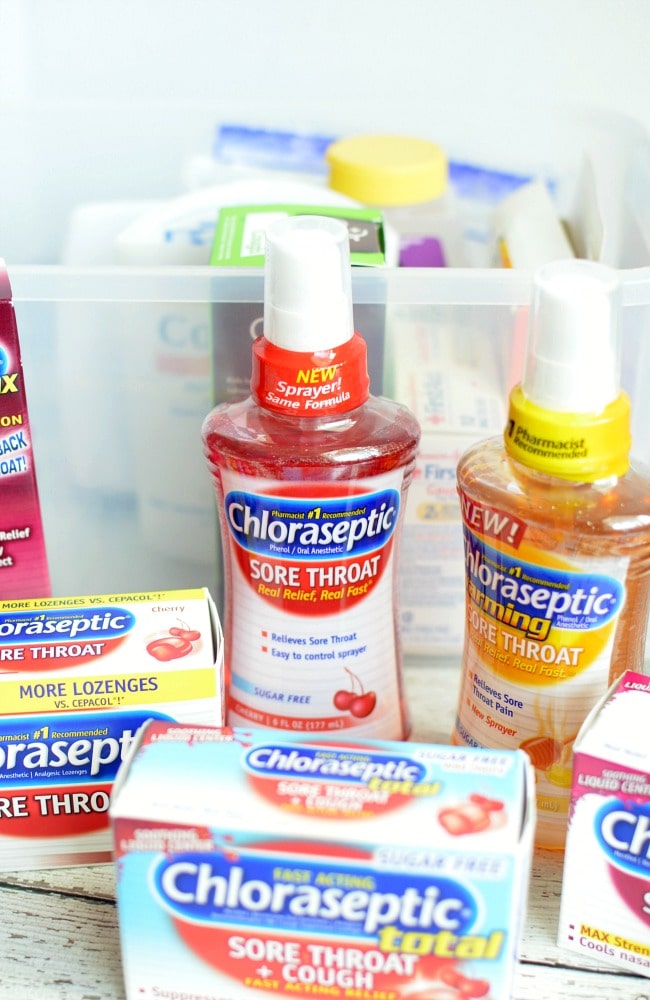 Do you have any tips for avoiding cold & flu?