This is a sponsored post written by me on behalf of Hewlett-Packard. All opinions are 100% mine.
Tech the Halls with geeky goodness, fa la la laaaaa la la la laaaa! Yep. It's time to get into the spirit of savings with HP and Walmart. If you've got tech products on your holiday shopping list, do yourself a favor and be there for the Tech the Halls event with HP and Walmart.
Tech the Halls with Savings
Today, November 19th, from 4-5 PM EST, you can be a part of a live, online event from Walmart featuring the latest and greatest in HP tech and early, Black Friday savings.
HP Intel-powered products are made to provide high performance and a long lifespan. With HP PCs powered by Intel technology, you'll have stunning visuals, effortless multitasking, increased speed, and enhanced security for play time and work time. Walmart.com has all the HP power you'll ever need from laptops, convertible laptops, and printers.
Tech the Halls Event
Be sure to join in this afternoon for all of the #TechTheHalls savings during the Windows 10 & HP Black Friday Special live event. An HP expert will be walking viewers through each HP product, highlight their features, and answering any tech questions about the products and Windows 10 that participants might have. It's a great way to learn which device is right for you and get Black Friday pricing without the Black Friday lines!
Featured Products
HP Red Flyer
HP A/O Desktop
HP Pavilion X360
HP Starwars Laptop
HP Stream V2
HP Turbo Silver
HP Stream X360
HP Stream 11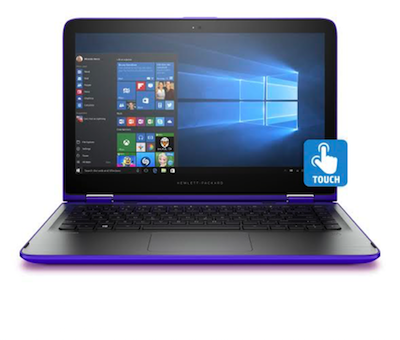 I'm excited about this Tech the Halls event, and I can't wait to be a part of it. I've been using HP computers and printers for years, and they've never disappointed me. I have a few techies on my list, and I need to upgrade my husband's laptop, so hearing their HP tech professional explain all the features of these HP products should give me all the info I need to pull the trigger and get some awesome Black Friday pricing on great tech.
Tech the Halls for a Holiday Haul
This Tech the Halls event is going to be chock full of great info and savings. Head over to Walmart.com to register for the interactive event and get all the info and savings you could ask for. Tech the Halls and get a haul— sounds like my kind of holiday!