This post is brought to you by Amazon in partnership with Forward Influence. All opinions are my own.
Why is it that as soon as December hits it feels like a last minute rush to get just about everything done? I know Christmas isn't until December 25— but in my mind, it's registering as days away!
I think it's safe to say that the holidays are stressful! As much fun as the season can bring, I have an endless to-do list, from putting up decorations and buying presents, to baking Christmas cookies and cleaning the house, or at least making it presentable, for guests who unexpectedly arrive. Just thinking about it all makes me exhausted!
My one saving grace is Amazon. There's not a day that goes by during the holidays when I'm not on Amazon at least once, whether it's to purchase a gift or to reorder toilet paper so that we never run out.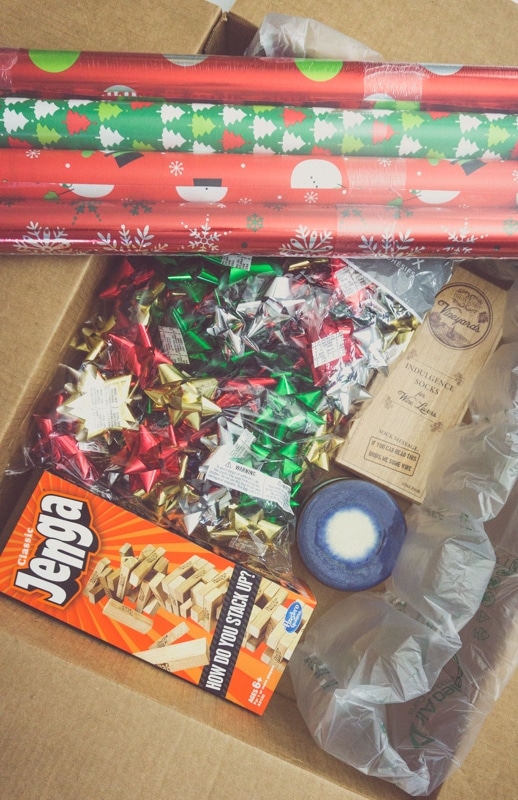 Amazon helps me and my family get ready for the holidays without any of the stress. I honestly can't remember what it was like before Amazon Prime!
Here are four common needs during the holidays with easy solutions from Amazon.
Need to wrap all those Christmas presents?
I legit forget to buy wrapping paper EVERY SINGLE YEAR! I always think about the actual gift and not how I'm going to present it.
Amazon has taken that stress away from me this year because I added this American Greetings Paper & Foil Wrapping Paper Bundle and Hallmark Holiday Bow Assortment to my most recent Amazon order.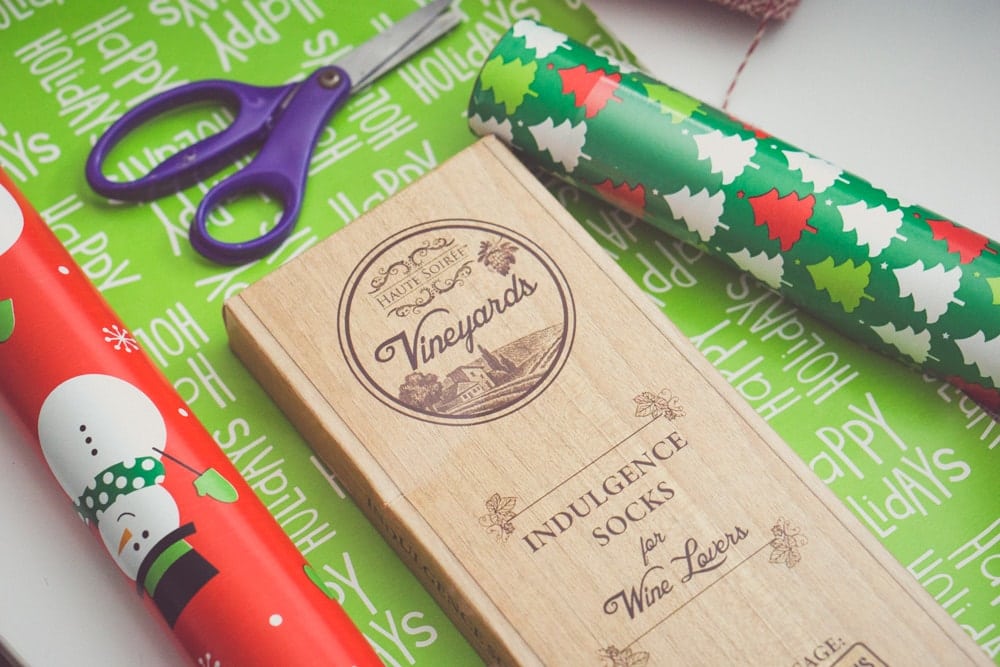 Need to keep the kids busy while you prepare a holiday meal?
I'm hosting a holiday party at my home this Christmas Eve, and in addition to my daughter, I will have my niece and nephew to occupy while I prepare our holiday feast. In general, the kids are really good, but I thought it would be fun to include some new games to keep everyone busy while my husband and I get the food together.
Once again, Amazon delivered with an awesome deal on the crowd favorite Jenga. This game is a great choice because adults get into it as much as the kids!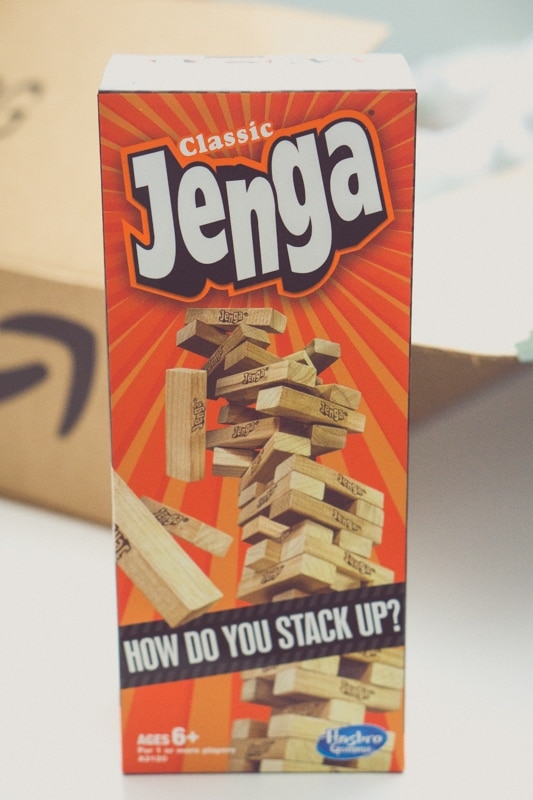 Another entertainment option (that's FREE for Prime members!), is It's A Wonderful Life on Prime Video. The classic is exclusively available on a subscription basis - marking the first time in the film's 72-year history that it's included in a subscription streaming service. Both black and white and color versions are included with Prime Video for members to enjoy throughout the holiday season
Need a hostess gift?
It never fails, every holiday season I'm invited to a holiday gathering at the last minute. Whether it's by a parent of one of my daughter's friends or a new neighbor, bringing a small hostess gift is customary.
Since I don't have a spare closet stashed with extra presents (does anyone actually have that!?), I hit up Amazon for this Rivet Modern Ceramic 4-Coaster Set.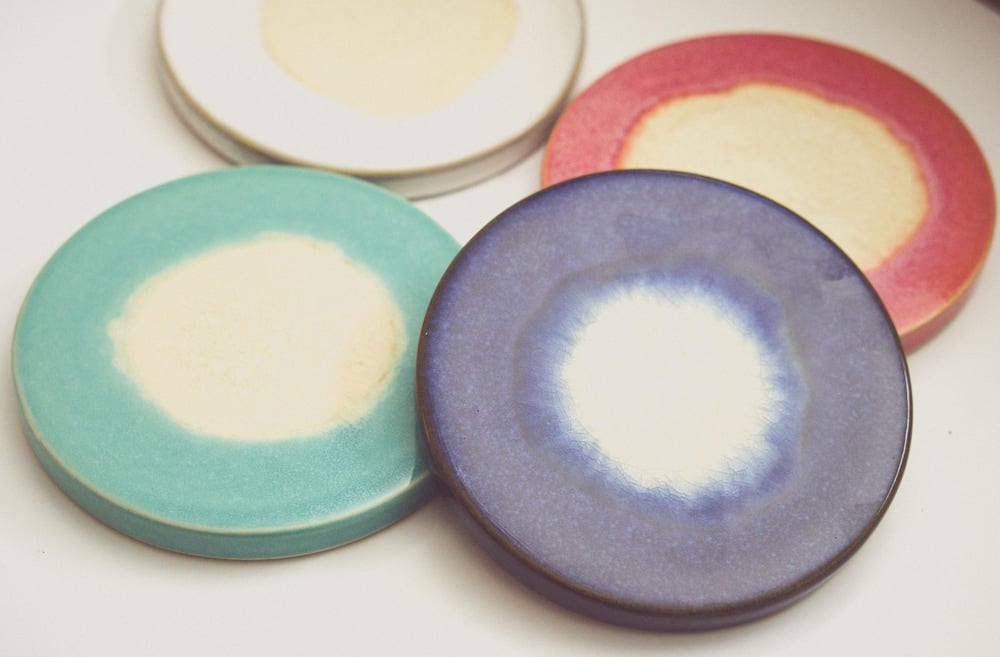 In the past, my go-to hostess gift was a bottle of wine, but not everyone drinks, so the next best thing is a beautiful set of coasters for the hosts to use during their holiday party!
To make this gift extra special, I took the coasters out of the box (they were securely packaged from Amazon) and tied some festive twine around them and then added a bow from my holiday gift wrap haul— Voila! An easy and thoughtful hostess gift for less than $20!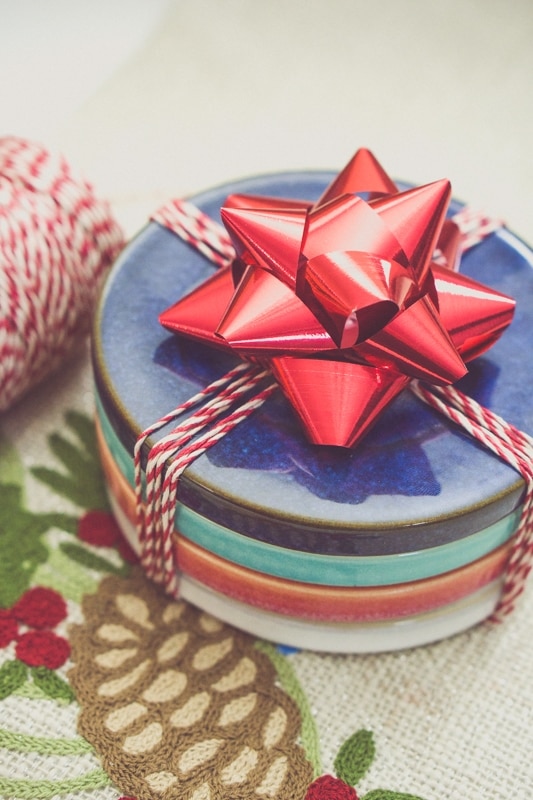 Need an inexpensive white elephant gift?
We all have those holiday White Elephants parties, or Secret Santa as it's also known, where everyone brings a small gift to exchange. I actually look forward to these exchanges because I've received some pretty cool gifts over the years.
Most of the time there is a budget, $15-$20 or less, and the object is to get creative.
Amazon has made the task of Secret Santa shopping super easy this year with this handy White Elephant Gift Guide. That's where I found these fun "If You Can Read This" socks!
Of course, I bought the wine ones….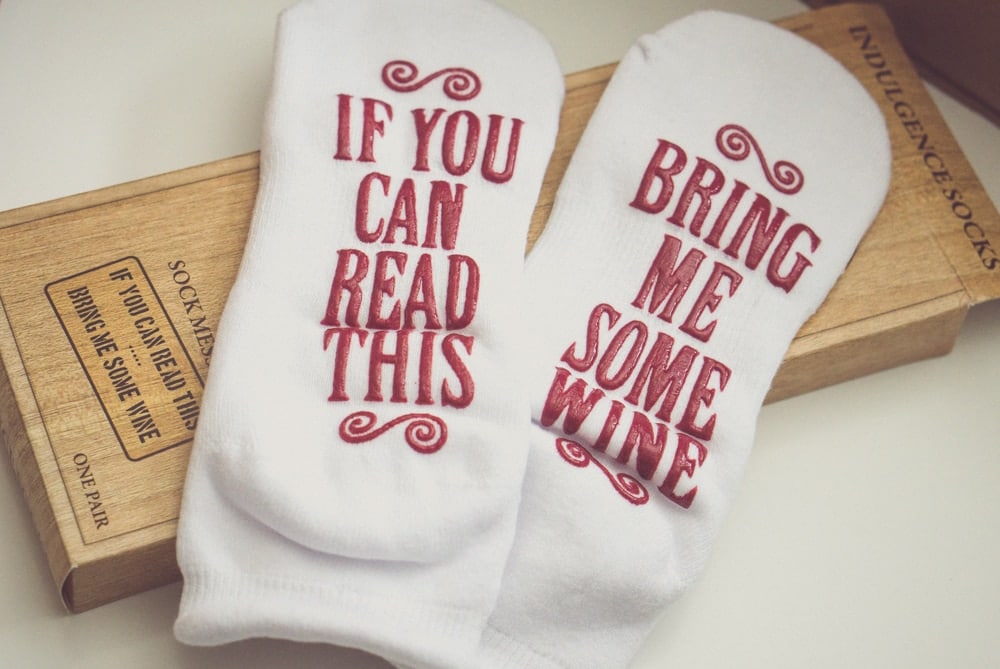 Since I'm an Amazon Prime member, I ordered and received my entire order, solving four of my holiday stressors, in two days!
I saved so much time (and money!) because I didn't have to leave the house, get tied up in traffic, or deal with holiday crowds. WIN-WIN!
More Last Minute Holiday Ideas from Amazon