We all have that one person on our list to shop for that has their head buried in a book every time we see them. That person is me. This book lovers' gift guide is a great way to find a few unique ideas that are sure to please the bibliophile in your life. Whether you buy books, accessories, or some "swag" that shows your love of reading, this list is sure to give you something unique for your Christmas or gift shopping list.
This is a sponsored post. Many of the items and brands included in this list have compensated me with product samples. All item opinions are my own and are not swayed by the brand, but by my own experience.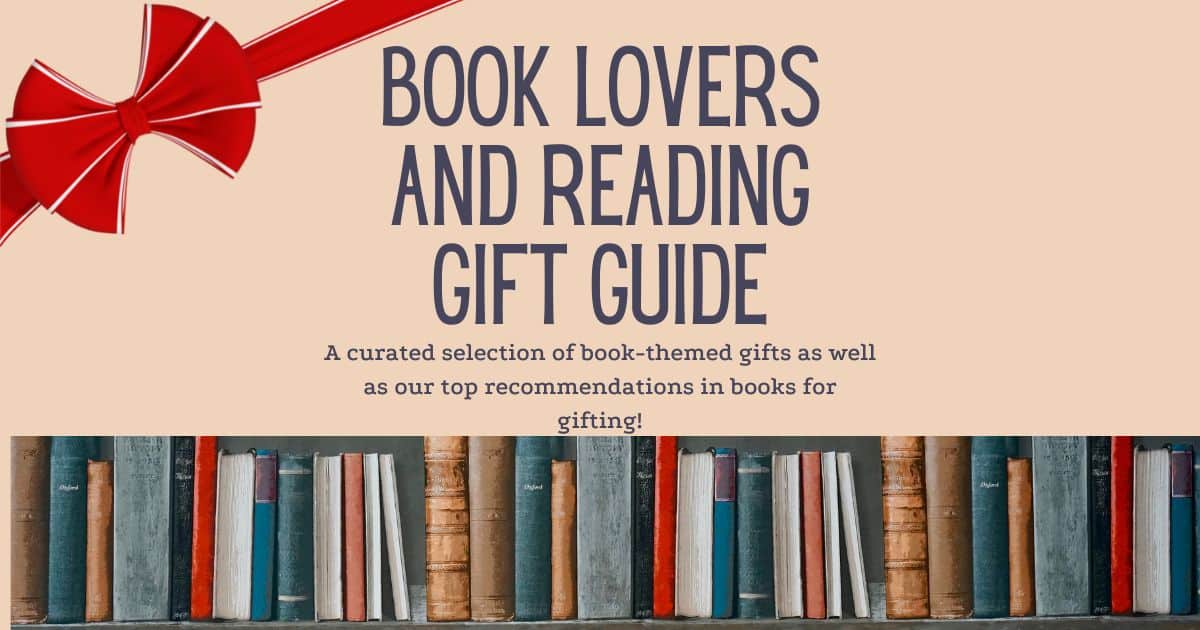 Unique Gifts for Book Lovers
Sometimes, buying a gift can feel impossible. Whether it is a limited budget or the person on your list is one of those "impossible to buy for" types, I understand. I have gathered some items together that I think are fantastic ideas for anyone on your gift list this year. You can so easily give them something that fits any spot in your budget and will show them how much you care.
Below are two lists to choose from. The first are items that are related to books, accessories, or fun items that make someone smile. On the second list, you will find some books that I think are worth reading this year, and perfect for gifting. And if you need more ideas, make sure you look at some of our other gift guides.
We have a cat lovers' gift guide and a coffee lovers' gift guide that have great ideas. Or you can check out this list of homemade Christmas gift ideas that are sure to help keep your budget happy.
Gift Ideas For Readers and Book Lovers
Here you will find those things that pair well with a book or remind a book lover of how special they are. You are sure to love these, and don't worry, there is something for every budget on here. Even something for under $5! There are also subscription options to gift year-round treats to your friend or family!
Best Book Lovers Gift Ideas
Give the Bibliophile in your life the ultimate gift of support with one of these great reading or book themed ideas!
This is a sponsored post.  Many of the items and brands included in this list have compensated me with product samples.  All item opinions are my own and are not swayed by the brand, but by my own experience. 
Best Books for Gifting
Books, of course, are at the top of the list for giving to the reader on your list. If you want to give them something special and unique, then this list has something for you. There are great ideas for casual reading, collectible books, and even some ideas for a family book to read with the kids. Of course, these books are just a few I personally chose, but they may be a perfect fit for the reader on your list this year!
Macmillan Collector's Library - I love the customized gold foiled edge and cloth cover collectible books. They have collections like the Children's Classic collection, the Jane Austen Collection, and many others that are great for gifting just to read, but also to display.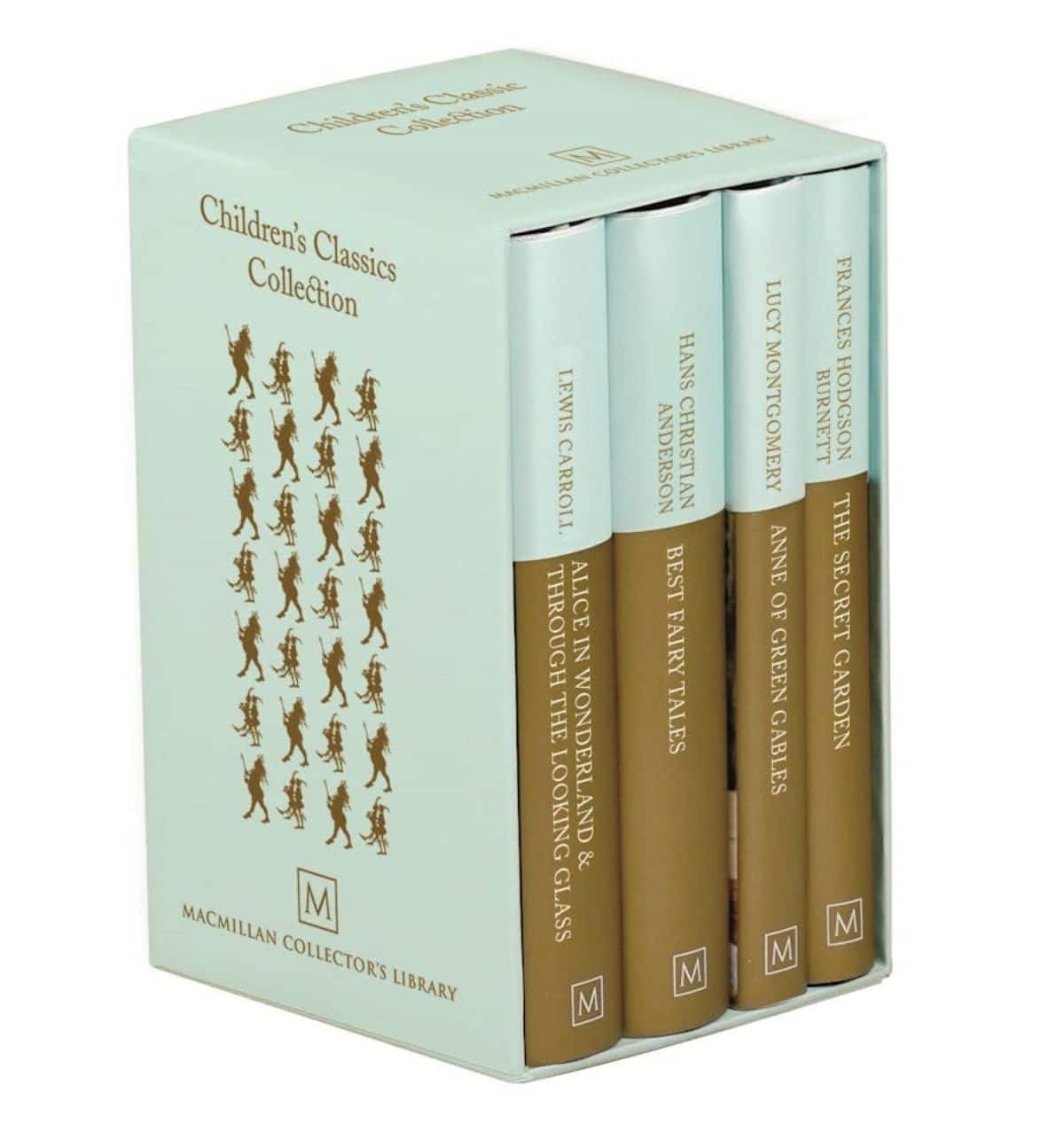 Romance
The Wedding Game by Meghan Quinn - if you like a little humor with your romance, this is my favorite author. The stories are fun and unique and always end with a happily ever after. I would caution that they include adult themes, so definitely not a teen's book. This particular book is a fun-filled dive into opposites attracting.
The Dressmaker's Gift by Fiona Valpy - this is part romance and part drama/mystery. It's a beautiful story of love, family, and a few secrets hidden away. It's definitely one of my favorite reads this year.
Blindsided by Amy Daws - imagine a plus-size girl falling in love with her best friend who happens to be a hot soccer player. This has tons of humor, intimate scenes, and romance. Definitely have an R rating for this book, so if that isn't your style, skip this one!
Drama
The Marriage Pact by Michelle Richmond - initially this makes you think of a romance, but it really is a slow-burning drama and thriller all in one. I actually got the Kindle version and ended up buying a regular copy for my collection. It's powerful, and definitely a unique look at a "Stepford wives" dynamic in the modern world.
Normal People by Sally Rooney- this is another book that easily could fit into the romance category, but I find it has more of a drama feel. It follows the lives of a man and a woman through life choices and relationships from high school on. It definitely has some adult themes including intimacy and violence, so read with caution. It has recently been made into a series by Hulu as well, but I recommend reading the book first.
Station Eleven by Emily St. John Mandel - I read this book just months after it was originally released. Since then, I have purchased every book she has published, and haven't been disappointed. This is a bit of a dystopian drama with love, family, and a bit of romance thrown into the mix. HBOMax recently released a series that is similar to the book starring MacKenzie Davis. I recommend reading the book first, but the show is excellent.
The Butterfly Garden by Dot Huchison - I will start by saying this one definitely has a surprise ending. It's suspenseful and detailed, but also a bit harsh with violent scenes and some themes of assault on women of various ages. It is an R rating for sure and is not so much sexual in nature as harsh regarding the intimacies of abuse. But, if you can make it through those triggers, the story is beautifully written.
Mystery or Thriller
The Dexter Series by Jeff Lindsay - this is a personal favorite. I loved the TV series and the recent reboot, but the books are my favorite. It's a large series and doesn't follow the series exactly, but you'll see many themes and familiar faces throughout.
Real Bad Things by Kelly J. Ford - it is hard to put this into a single category, and equally hard to describe. It deals with mystery, family dynamics, romance, and a bit of LGBT-themed topics. It deserves a trigger warning, but if you can read those topics - it's well worth your time.
Cold Cases: A True Crime Collection by Cheyna Roth - if you love listening to those podcasts and seeing the limited series about mysteries, then this is a great book. It's definitely one that comes with a trigger warning, but is well-written and includes information on some of the most famous true crimes still unsolved.
Books for the Family
The Lost Wonderland Diaries by J. Scott Savage - while I personally know this author, I am also a harsh critic of writing, and this book passes the test. A fun middle age book for tweens and teens that uses the classic Alice in Wonderland world to create new stories of adventure. It's a great read for tweens and young teens, but also great as a family read-along book.
We Are All Different by Tracey Turner - this book is ideal for reading with your children. It's focused on ages 7 to 11 and is all about celebrating diversity. Unique families, disabilities, cultures, and more are all covered in this book.
An Arctic Story by Jane Burnard - this book is better for the younger kids in the family and is super fun to read together. Educational and fun? That's my kind of book!