[otw_shortcode_divider margin_top_bottom="30" text="This post is brought you by Harvest, makers of organic soil." text_position="otw-text-left"][/otw_shortcode_divider]
When we bought our first home last year, one of the most exciting things for me was having my own garden. For years I dreamed about growing my own veggies, not only to save money but to feed my family organically raised produce.
Within a month of moving in I had a raised garden bed of my own filled with seeds. I thought I had done everything right, but just 6 months later my raised garden bed was a mess— overgrown with tomatoes that took out almost all of my other veggies.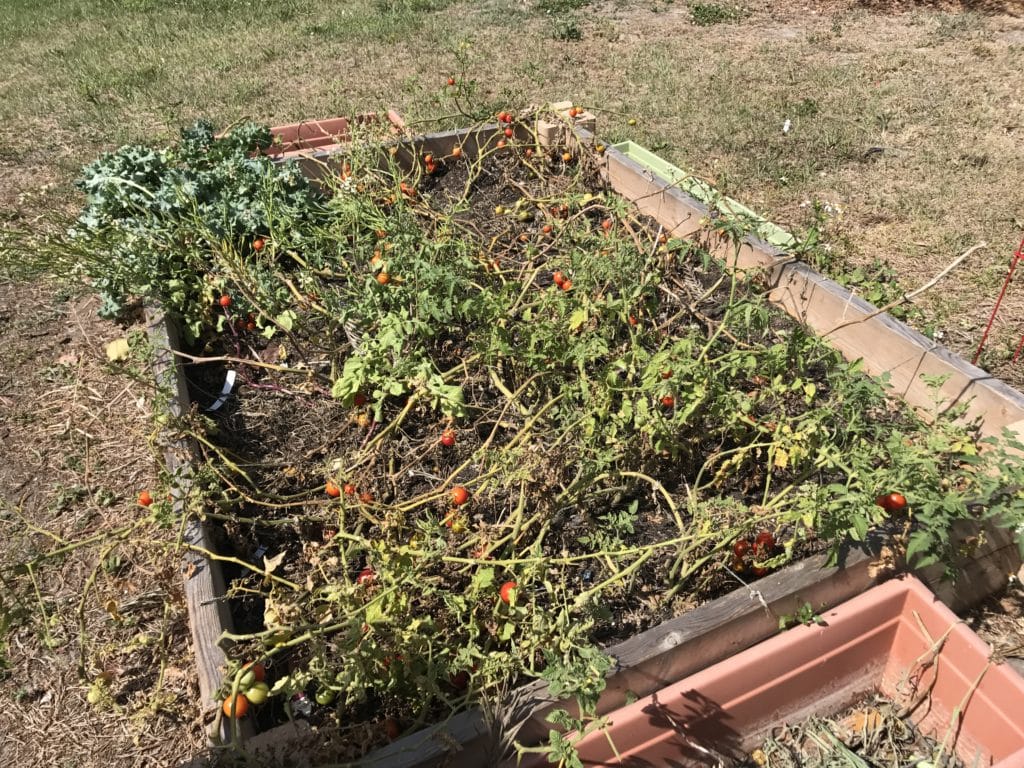 It pained me to see my garden in disrepair, and with prime planting season for some of my favorite veggies underway, I knew I needed to give my garden a fresh start.
Here are some tips for I should have followed from the beginning for planting a raised garden bed. Learn from my mistakes to grow a high-yield vegetable garden./i>
Start with a solid frame - If there was one thing I did right from the start it was that I made a good frame for my raised garden with planter wall blocks, 2x6 wood boards, and rebar. The setup is easy and cost effective.
Use quality organic soil - Once you have your framed raised garden bed, you need to fill it with good quality soil. Having an organic garden was important to me, and that meant not only having organic seeds, but organic soil.
This time around I went with Harvest soil from Lowe's because the dirt is clean, without chemicals, pesticides, and preservatives. Harvest allows your plants to grow healthily while helping reduce landfill waste and improving our planet. That's #TheHarvestEffect — the idea that the food that you throw away today could become the dirt that you grow produce in tomorrow; or can help power your community and fuel your family.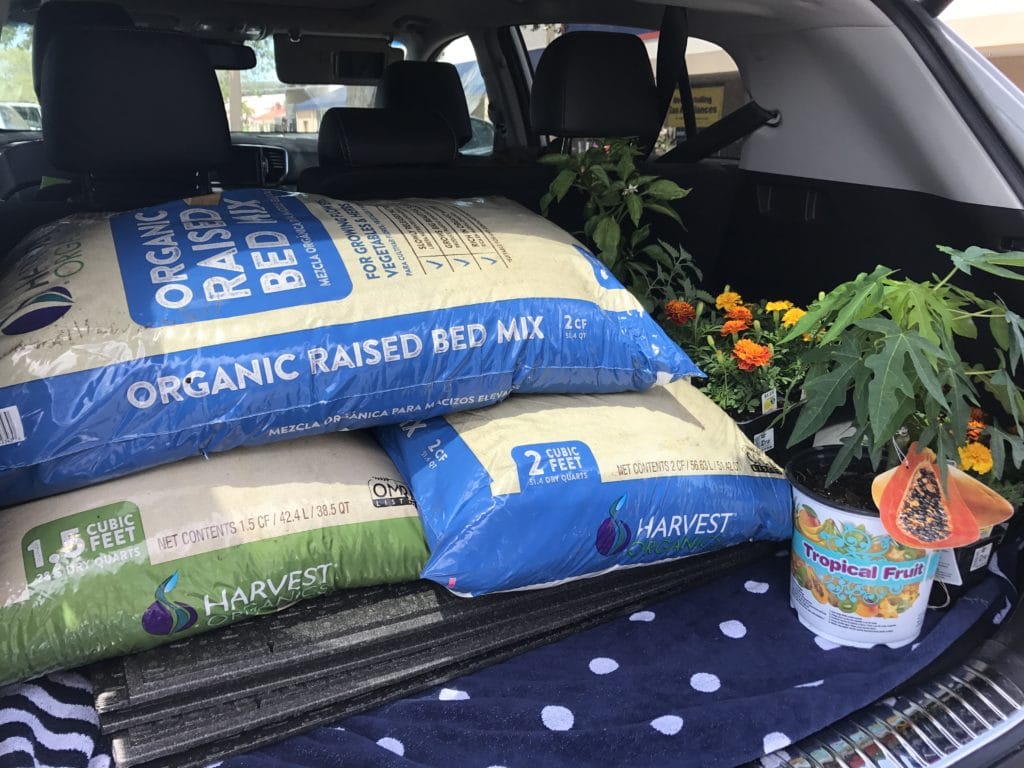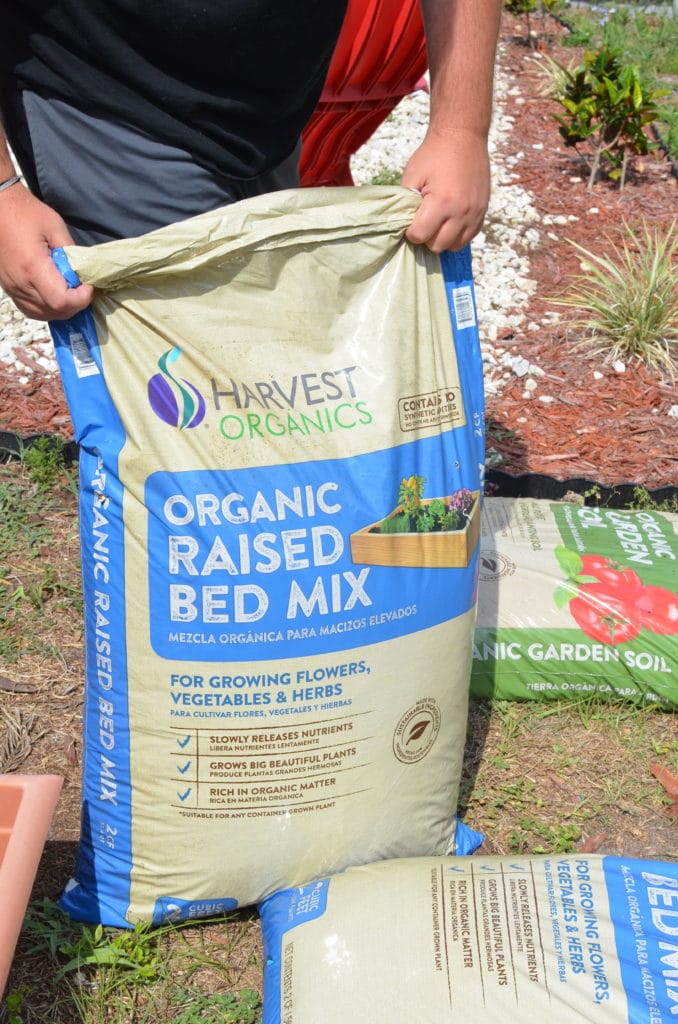 I purchased both Harvest's Organic Raised Bed Mix and Harvest's Organic Garden Soil to maintain my raised garden bed. You can use this handy calculator to determine how much Harvest soil you will need for your garden.
> Before adding in your soil, lay down a weed barrier. I neglected this step and wish I hadn't.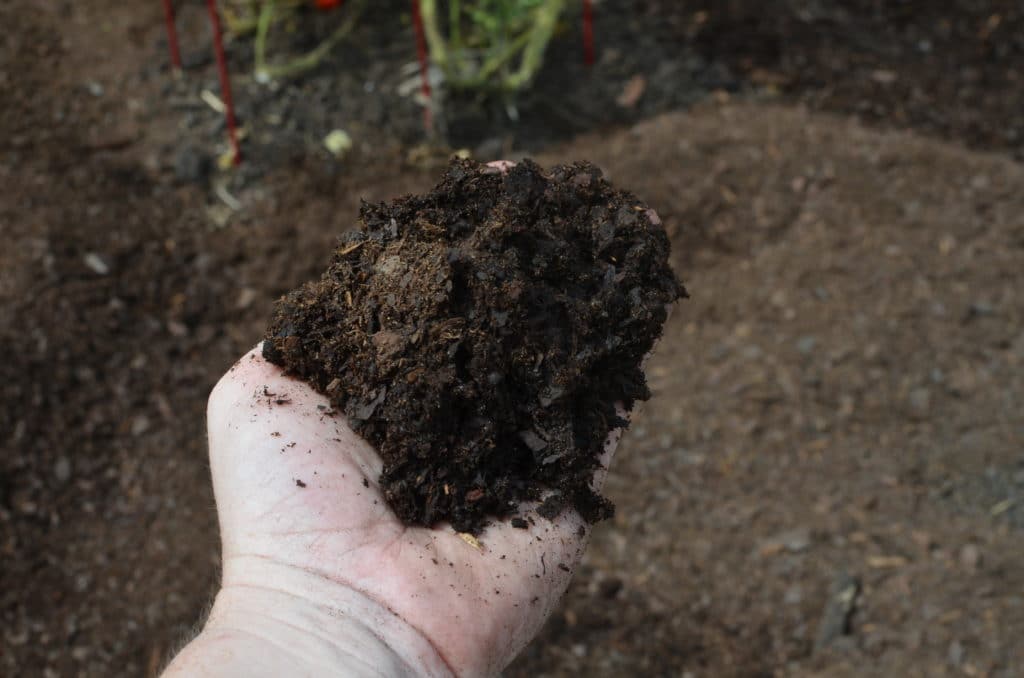 Plan your vegetables in advance, according to the season - To grow a thriving vegetable garden, you need to plan out a growing schedule. One of my favorite resources is The Old Farmer's Almanac, which offers free personalized planting schedules and a garden planner for plant placement.
Buy heirloom seeds - If you're going to start planting from seeds, buy non-GMO heirloom seeds. I purchased a variety pack that will yield a variety of vegetables in every season. If you don't want to grow from seeds, choose plants that are organic or non-GMO.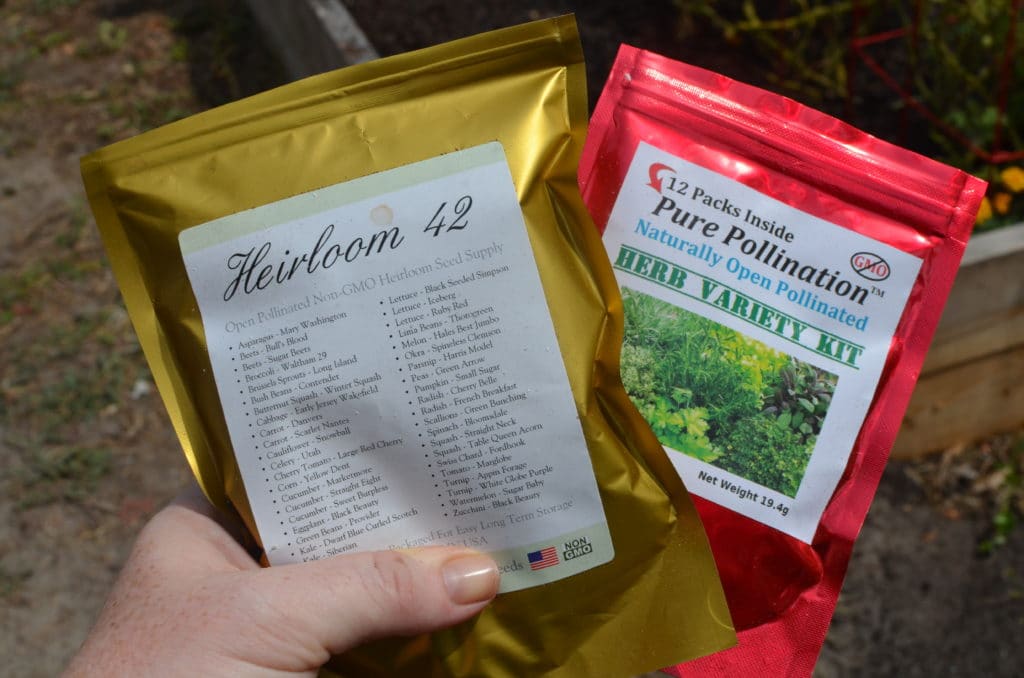 Cage your tomato plants - If growing tomatoes, buy the cages from the start. This was one of our biggest mistakes and the plants grew everywhere, taking out our other veggies. I have since purchased cages and cut back our tomato plants (their fate is yet to be seen!).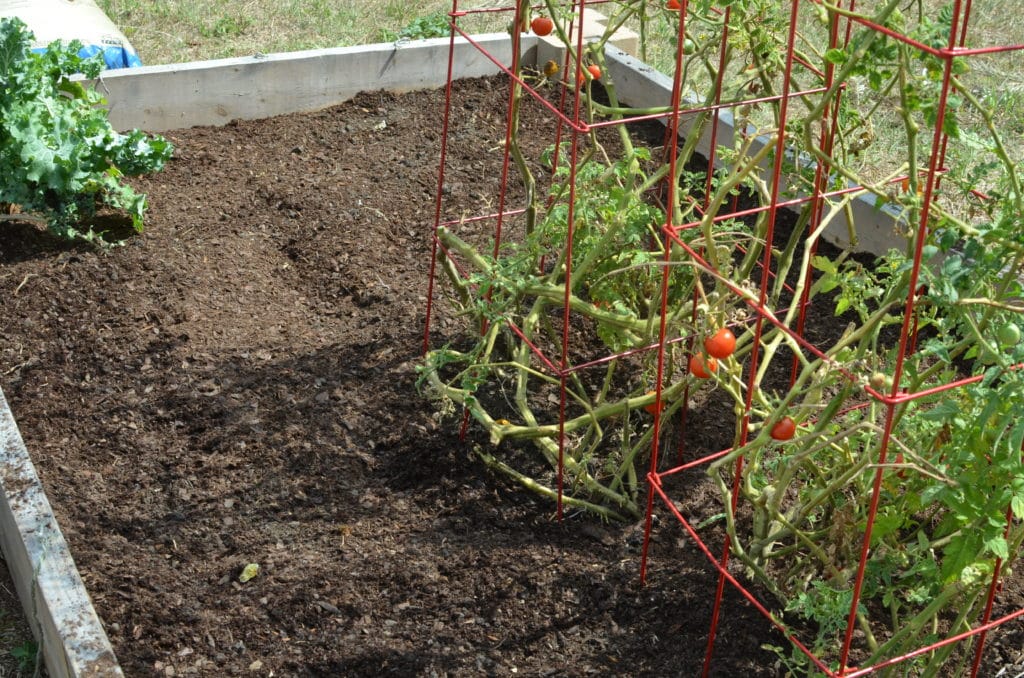 Plant companion flowers - I had a problem with bugs the first time around, so now I'm planting companion flowers in addition to vegetable seeds. My first companion plant is marigolds, which deter a variety of garden pests due to their scent.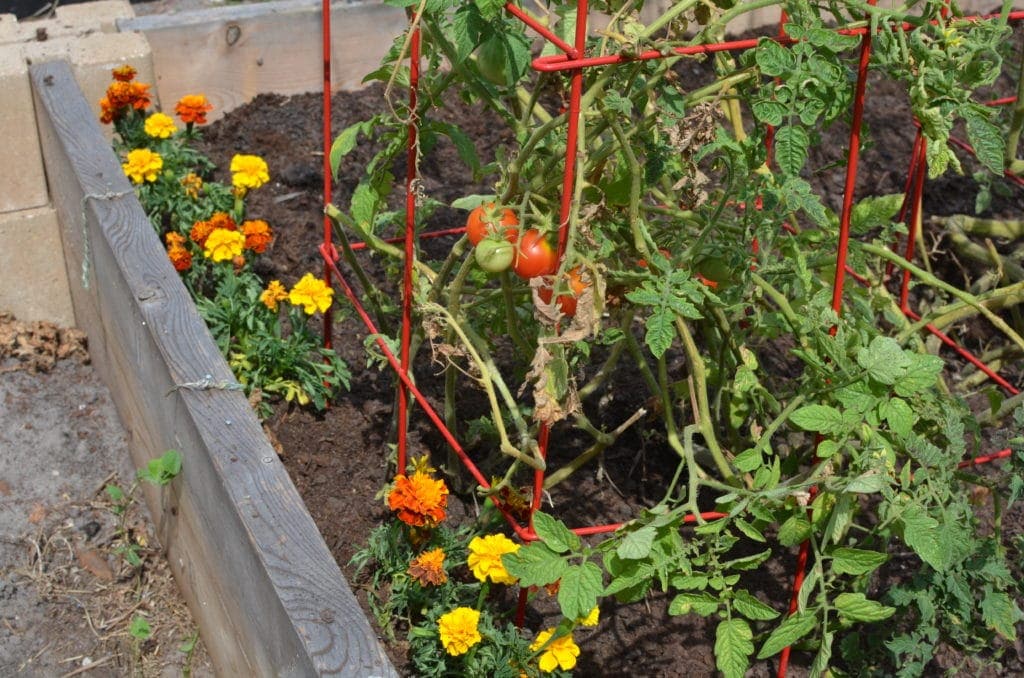 Now that I have some guidelines in place for our raised vegetable garden (and some amazing soil from Harvest!), I'm confident that our veggies will be even more fruitful this time around.
There isn't a greater feeling than feeding your family fresh, organic produce grown from your garden!
Be sure to follow Harvest on social media: