I never really understood the term "fur baby" until we got our cats, Coco and Rocky.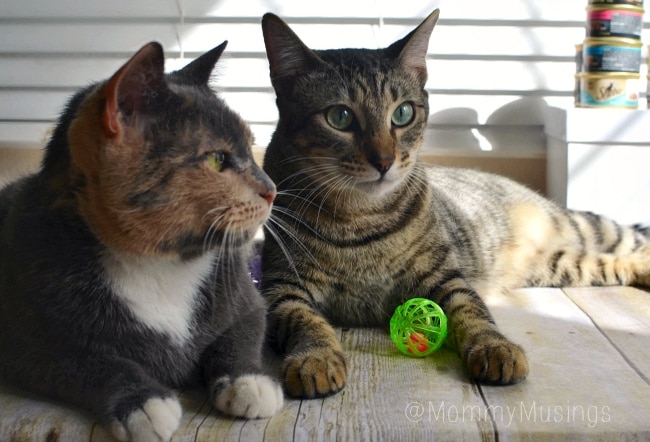 This love affair that we have with our cats didn't happen overnight. Coco came along first, and she wasn't a happy kitty. We actually spent many nights debating whether we made the right decision by adding a cat to the family, per my daughter's request. It wasn't until Rocky came along, three years later, that our family of fur-babies was complete. Rocky changed Coco into a happy cat. Looking back, it seems that she was just lonely and wanted a companion.
Because we love our kitties so much, we do everything we can to make them happy and keep them healthy. My daughter specializes in giving them snuggles, my husband cleans their litter boxes, and I make sure they are well fed. I've found that there are only 5 things that our cats really need to stay happy and healthy. Here's the list:
1. Annual check-ups are as important for cats as they are for humans. You should take your cat to the vet once a year for a routine exam. The vet will run normal tests, give annual vaccinations and look for signs of illness or disease which may be treated early. Flea/tick and other medications can also be purchased on the spot, if needed.
2. Always keep litter boxes clean. This should be a no-brainer, but cats HATE dirty litter boxes. The general rule is to have one litter box per cat, plus one additional. So if you have two cats, like we do, that would be three boxes placed in different parts of the house.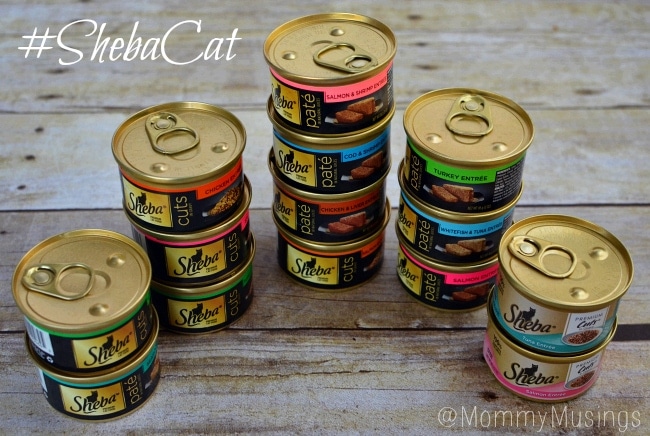 3. Feed your cats high quality cat food. To keep our cats happy, I like to give them both wet and dry cat food. One of their favorite brands of wet food is SHEBA. I like Sheba because it's responsibly sourced and made without grains or corn (a true sign of a premium brand of pet food). I've been purchasing SHEBA at WALMART because the price is right— currently it's on Rollback for $.50 a can AND there's a coupon for "Buy 6 get 1 FREE" on the Sheba website. To keep up-to-date on the latest from Sheba, follow the brand on Twitter and Facebook.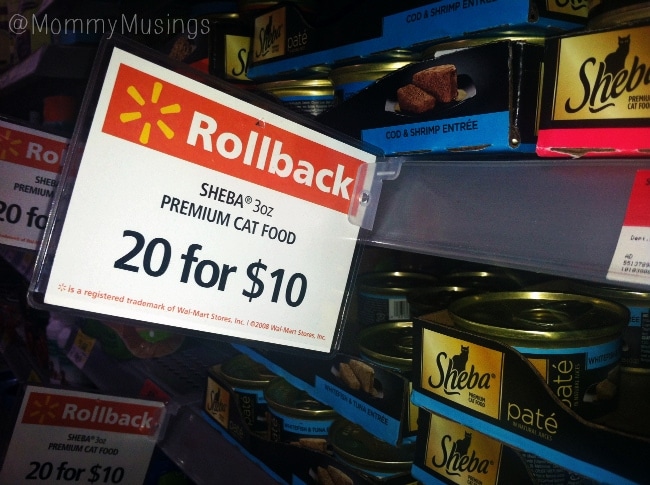 Coco and Rocky come running as soon as I pull back the tab on the can!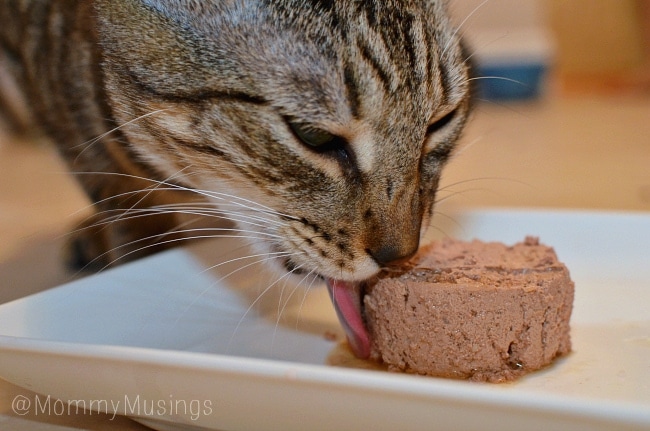 4. Give your cats lots of attention, but only when they're in the mood. Cats, like humans, each have a different personality and go through mood changes. Of our two cats, Coco is the most fickle. She LOVES to be scratched near her tail, but only for a short while ... then she's over it! It's important to give cats the love and the attention they crave, but to know when to back off to keep them happy. I only wish my daughter knew when to take their cues!
5. Keep toys and kitty condos around the house. Both cats and kittens love to play... they're programmed to be hunters after all! Cat toys keep them occupied when you're not home to give them attention. The condos are greats because it gives them a place to go when they want to be left alone and many have scratch pads which keep their nails off furniture.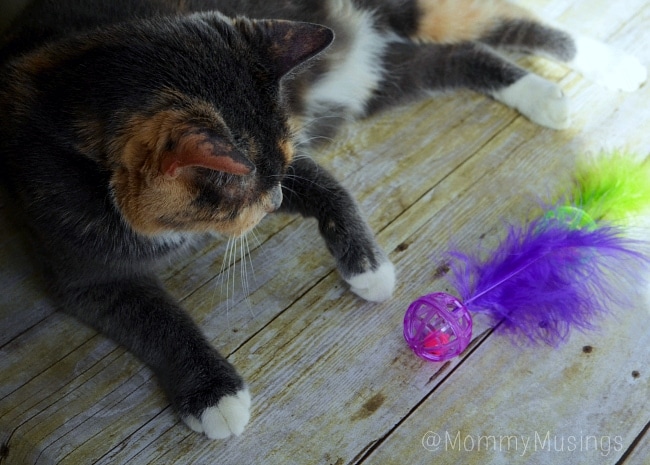 And that's pretty much it. When you give cats proper care, love and attention, they return the favor. Our cats have brought so much joy to our lives and now it's hard to imagine life without them. We're proud parents of two fur-babies and couldn't be happier!
Do you have any tips for keeping your cats healthy and happy?