Now that summer is here, my family has a lot of extra time on our hands. Since my husband and I both work from home, it's easy for us to fall in a rut now that our daughter is out of school. To stay healthy, we have have to make an effort to get out of the house and be active.  It's important to keep up with routines so that our bodies don't get totally out of whack! To stay on track, and keep my family Totally Taken Care Of, I've been following these tips for summer health.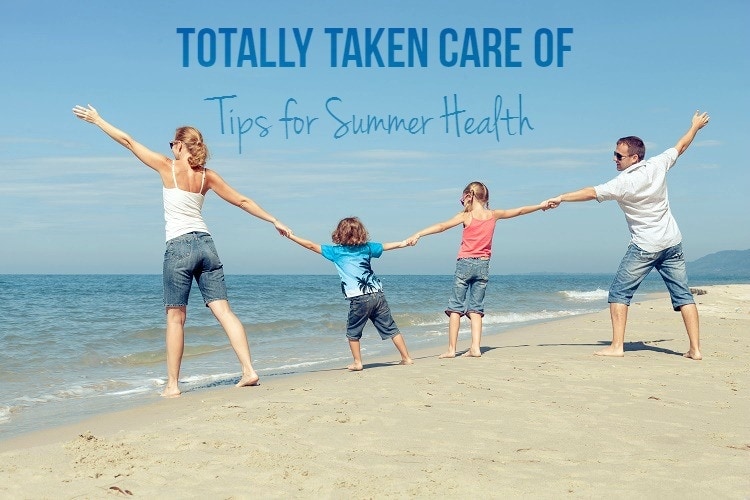 Eat Right. With an abundance of fresh fruits and vegetables, the summer months are a great time to eat healthy. Think light and fresh, with big bowls of crisp salad or grilled protein skewers — I personally love portobella mushrooms on the grill! Try eating out less and cooking more at home— your family and your wallet will thank you for it.
Stay Hydrated. It's easy to get dehydrated in the summer. Keep your family healthy by making sure everyone is drinking at least 8 glasses of water per day. For younger children, talk to their doctor about the appropriate amount that should be consumed.
Wear Sunscreen. This should totally be a given in the summer months, and year-round for that matter. Even when the sun isn't shining, UV rays can still reach your skin and cause sun damage. Apply sunscreen to both yourself and your kids when you go outside for more than 20 minutes. Right now we're using Neutrogena sunscreen.
Be Active. Start your mornings out with a little bit of sunshine by taking a walk or jog around the neighborhood. Early morning activity really sets the pace for the rest of the day ... and keeps you out of the heat! When planning summer activities for your kids, make sure to include a mix of indoor and outdoor activities to keep everyone moving.
Sleep Well. It's tempting to stay up late in the summer months, but your body really appreciates the extra sleep! Keep your family on a bedtime schedule that will be easy to transition to once fall rolls around.
Oral Care. When we think about general health, it's easy to forget about oral care. Of course, we all brush our teeth everyday (hopefully twice a day!), but overall mouth and gum care can sometimes be neglected. I keep our medicine cabinet stocked with LISTERINE® TOTAL CARE and LISTERINE® SMART RINSE® so that my family can have the freshest, cleanest and healthiest mouths possible — We're Totally Take Care Of with just one bottle!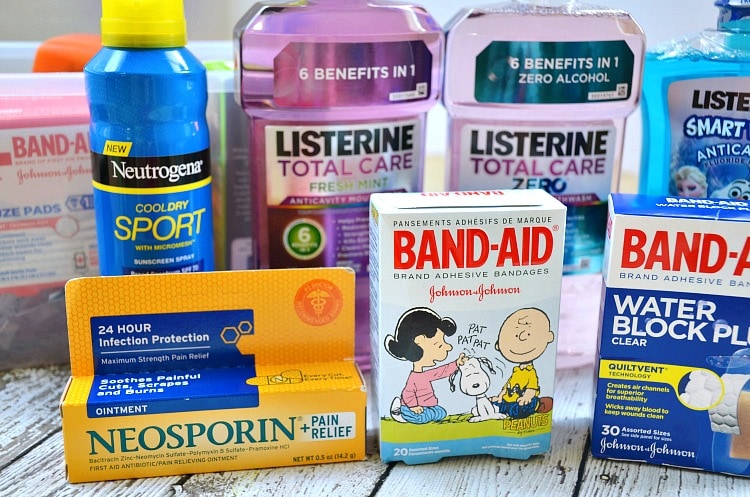 Walgreens can help you get ready for summer, and achieve "Totally Taken Care Of" status, with a wide range of wellness products, including LISTERINE® TOTAL CARE rinses!
How do you stay healthy in the summer?
I received LISTERINE® Brand products and a Walgreens gift card from Johnson & Johnson Healthcare Products Division of McNEIL- PPC, Inc. and The Motherhood as part of my participation in the LISTERINE® Brand Totally Taken Care Of program. All thoughts and opinions expressed in this post are my own.