Did you know that more than 500 children die every day in traffic crashes around the world? It's a horrific statistic! But, we can all get involved and help Save Kids Lives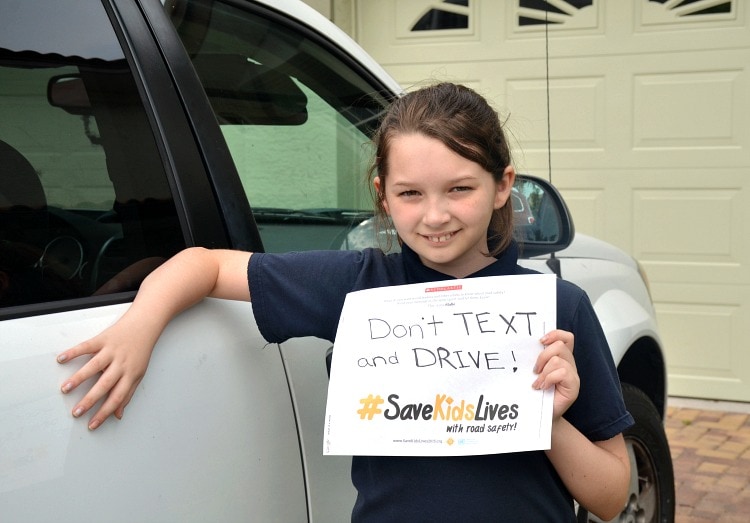 The third annual UN Global Road Safety Week is coming. From May 4th through May 10th, it will highlight the importance of road safety and work to implement road safety measures to reduce traffic fatalities. Their goal is a 50% reduction worldwide. As a parent, I can't imagine not getting behind this campaign.
Global Road Safety Week Affects us All
The UN Global Road Safety Week is a call to world leaders in the UN to implement measures to increase child safety and to include a target to halve road traffic fatalities world wide in their Post-2015 Development Goals. It's a great cause, but it can't be done in a vacuum. We need your help!
How would you feel if a member of your family were taken too soon because measures weren't in place to ensure safe travel for all? I can't even imagine. When I do wrap my brain around it enough to get even a glimmer of what that might be like, I feel sick to my stomach.
Sign the Declaration & Take a #Safie
I love my family, and I want to make sure they stay safe. I know I can't change the world, but I can help send a message to the people who can. You can, too! I highly encourage all of you to join me by signing the Child Declaration for Global Road Safety to let our world leaders know that the staggering amount of lives lost due to poorly enforced road safety regulations must stop. Right now the goal is 100,000 signatures.
You can also take a selfie asking world leaders to make honor Global Road Safety Week and what it stands for. Go here to learn more about taking a #Safie and how it can help the cause.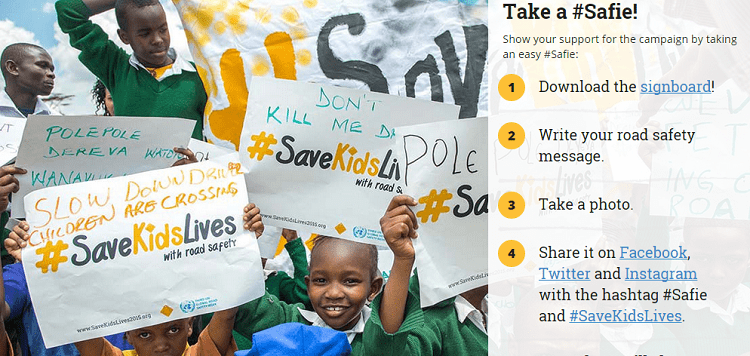 Make Global Child Safety a Priority
Unfortunately, there is a severe lack of road safety regulation and laws world wide. Global Road Safety Week is an effort to change that, and you can help. Sign the Child Safety Delcaration and take a Safie to let our world leaders know that we need change, and we need it now.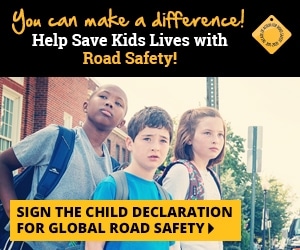 Additional road safety facts can be found at:
This post is brought you by Safe Kids Worldwide. All opinions are my own.