Headed on vacay or just in need of a staycay? Grab these Summer Must-Haves for the ultimate personal retreat. This post is sponsored by BabbleBoxx.com. All opinions are my own.

As far as I'm concerned summer is officially here (even though the season truly doesn't begin until June 21!). We have two back-to-back family trips planned that start next week with a luxury cabin stay in Colorado, followed by a cruise to Bermuda from NYC— a very interesting itinerary, I know!
I cannot wait to get away, and I have been slowly stocking up on some summer must-haves to make my vacation even more fabulous. The great thing about my picks for this summer is they're great for either a vacay or a staycay... meaning you can create your own summer retreat with this roundup of products without leaving home!
So are you curious to know what new finds I'm packing in my travel bag this summer? Here you go!
Vacay or Staycay? Top Summer Must-Haves
Bali: Comfort Revolution Bra
First and foremost, I have to give a shoutout to my favorite new wire-free bra from BALI Intimates. No joke, I have been living in it since it arrived because it's so cool and comfortable. The Comfort Revolution Bra is made with Cool Comfort™ fabric that wicks moisture, so even on long travel days, you'll feel dry and fresh. I'm personally wearing this bra under tank tops and lighter clothing, but it's seamless, so it could be worn under almost anything. The bra is super supportive, too!
Acqua Lumiere Hydrating Moisturizer & Eye Cream

It's just as important to keep your skin moisturized in the summer as it is in the winter. The big difference is that you don't want skin or eye creams that are heavy or greasy. Keeping with the cool and comfortable theme, Bellame has two incredible skincare products from their Acqua Lumiere Collection that deliver exceptional hydration with added anti-aging benefits that target fine lines and wrinkles.
The Acqua Lumiere Hydrating Moisturizer and Acqua Lumiere Hydrating Eye Cream are firmly placed in my travel bag because I do not want to be without them this summer. Both the product and packaging are super luxe (just wait until you feel how amazing the moisturizer is on your face!), and product ounces are within TSA guidelines, so I will be taking these with me in my carry-on for on-the-go skin hydration.
→ Receive a FREE set of six ultra-luxe BELLAME bamboo sourced washcloths with the purchase of The ACQUA LUMIERE COLLECTION. Gift Valued at $22
OMM: Thickening Hair Mask & Thickening Oil
My hair is in a crazy state right now and with additional time in the sun and salt water this summer, it's not going to get better on its own. I'm the queen of trying just about every hair care product on the market, especially ones that are in the form of a mask or an oil.
→ Save 20% off with code SUMMER until September 15, 2018
OMM Collection has two unique ultra-hydration haircare products that provide deep conditioning AND thickening. The OMM Thickening Hair Mask is a super rich, deep conditioning, weightless leave-in treatment with an incredible jasmine scent. I will be using this hair mask after any time spent in salt or fresh water this summer. The 8oz tub is a larger size, so it will have to be packed in my checked luggage.

However, the OMM Thickening Oil is a portable 2oz, and though an oil, it's light and non-greasy. I have been using this in place conditioner on my wet hair when I get out of the shower. You only need a very small amount of this product because it's super concentrated.

Erin's Faces: Deet Free Mosquito Repellent & Sunstick SPF 30
Since most of our activities are scheduled outdoors this summer, both mosquito repellant and sunscreen are must-haves. I'm very sensitive to DEET, so I look for repellents without this common chemical ingredient and sunscreen is always important. This summer we will be whitewater rafting, horseback riding, and snorkeling...all of which need some type of protection from the elements.
→ BABBLEBOX05 gives 10% off now through Sept 30th, 2018 Deet-Free Mosquito Repellent
Deet Free Mosquito Repellent from Erin's Faces is vegan and made with the essential oils of Eucalyptus, Citronella and Lemongrass. Not only do mosquitos hate these oils, but the combination is safe for nearly all ages including babies (over 6 months old), children, pregnant women, and even dogs!
Erin's Faces Sunstick SPF 30 is another summer travel essential, and its size makes it ideal for a purse or beach bag. The Sunstick is water and sweat-resistant, non-greasy with UVA/UVB protection from Non-Nano Zinc as the sole SPF ingredient. Baby/child-safe (perfect size for little noses/ears), great to use when you're driving (hands on the steering wheel = sun) or for jogging or gardening. Both products are PETA Certified Cruelty-Free.

My Ex-Life by Stephen McCauley
OK— Confession time! I haven't read My Ex-Life, the new novel by Stephen McCauley. I have been saving this book for my upcoming trip and it's been killing me not to read more than the book's cover. I love a good summer read and this one is a modern look at love and friendship about two exes that reconnect.
McCauley is the bestselling author of The Object of My Affection, which was made into a movie with Jennifer Anniston and Paul Rudd.
 
Faustino I Gran Reserva
Alright, it's confession time again— This bottle of Faustino I Gran Reserva Rioja didn't last past the photo shoot for this post. Surprised? You shouldn't be.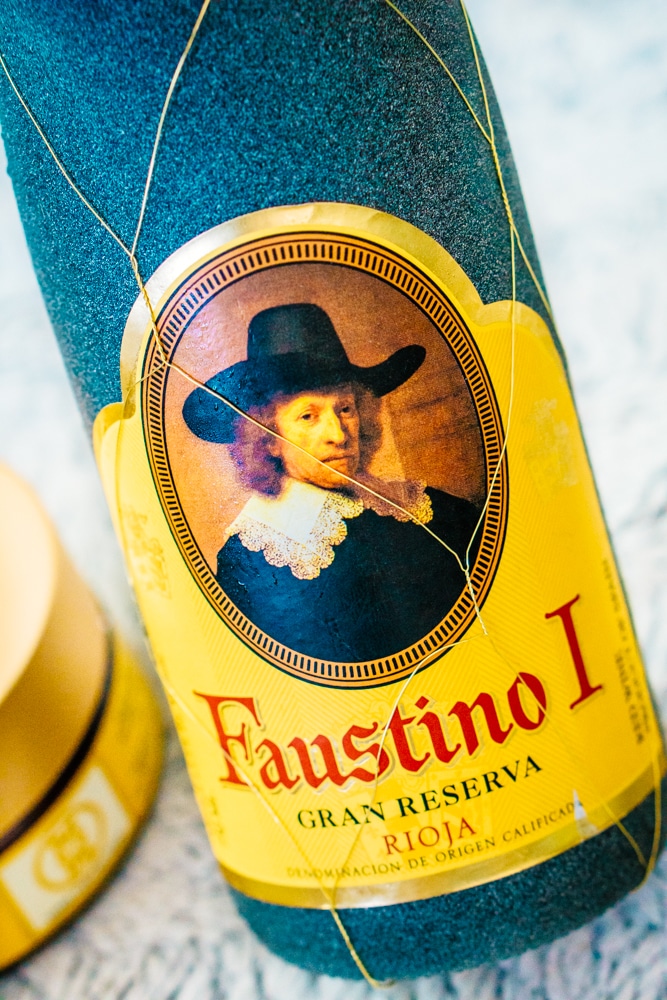 My thought process was, of course, I can't let this wine go to waste because I won't be traveling with it this summer. The red blend ages for 26 months in French and American oak barrels and then spends at least 3 years in the bottle! Technically, I could enjoy this wine while I'm in Colorado in our cabin, so I'm going to check and see if it's available once we arrive. Faustino I Gran Reserva has spicy and fruity notes, including cherry, berry, vanilla and anise. Personally, I enjoyed this wine with a little cheese platter...the pairing was delish!