"Walt Disney once promised that Disneyland, and by extension all of our parks, would never be complete as long as there is imagination left in the world" -- Tom Staggs, Chairman, Walt Disney Parks and Resorts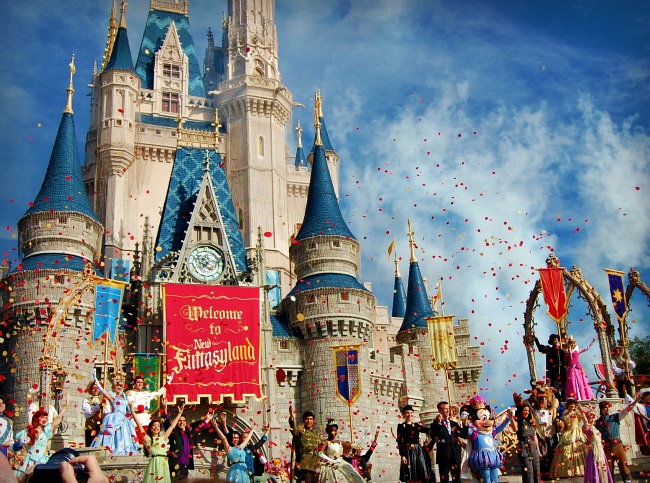 Walt Disney World delivered on Walt's promise with the opening of New Fantasyland earlier this month.
The expanded section of the Magic Kingdom, which is the largest in the history of the park, was actually decades in the making.
On December 6, 2012, New Fantasyland became a reality with an official grand opening ceremony.
Special guests included Ginnifer Goodwin, who plays Snow White on the hit ABC drama Once Upon A Time, pop star Jordin Sparks, and Walt Disney Parks and Resorts Chairman Tom Staggs. The ceremony was filled with favorite Disney characters, daytime fireworks and timeless melodies from classic Disney films.