This is a sponsored post written by me on behalf of Cracker Barrel. All opinions are 100% mine.
Can I just tell you how much I love Cracker Barrel? It's comfort food at its finest— and if I'm being totally honest, the fare even rivals my mom's home cooking.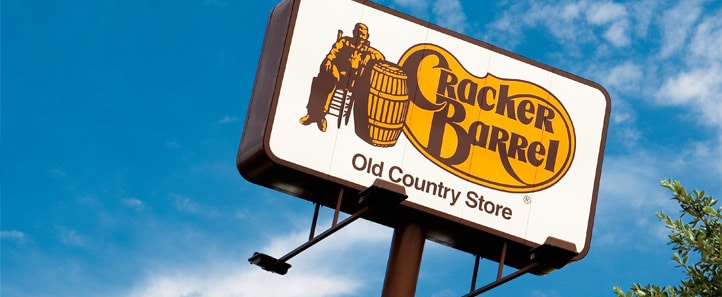 The thing about Cracker Barrel is that I often forget about the restaurant as a dining option until we hit the interstate for a road trip. Then, of course, Cracker Barrel is on as a convenient breakfast, lunch or dinner stop. Sometime we'll make a pit-stop even when we're not hungry just to shop the Old Country Store (I love the old time candy and bottles of soda!).
Recently we stopped by Cracker Barrel on our way home from Tampa. It had been awhile since our last visit and as soon as we entered I had a smile on my face. All the memories I had as a kid dining at Cracker Barrel instantly came back. I used to browse Cracker Barrel's Retail Store with my mom when I was young while we waited for our food. I loved looking at all the country-themed products and knick-knacks, and often my mom would buy me a small treat, usually one of the inexpensive candy sticks.
My daughter shares the same feelings about Cracker Barrel as I did as a kid — she thinks it's awesome! Her favorite meal is Homemade Chicken n' Dumplins and Breaded Fried Okra. I love the Country Fried Chicken with Mashed Potatoes and Macaroni n' Cheese (go big or go home!), and my husband always orders the Fried Catfish Platter with Country Green Beans and Buttermilk Biscuits — and here's a fun fact: Cracker Barrel serves over 950,000 made from scratch biscuits a day!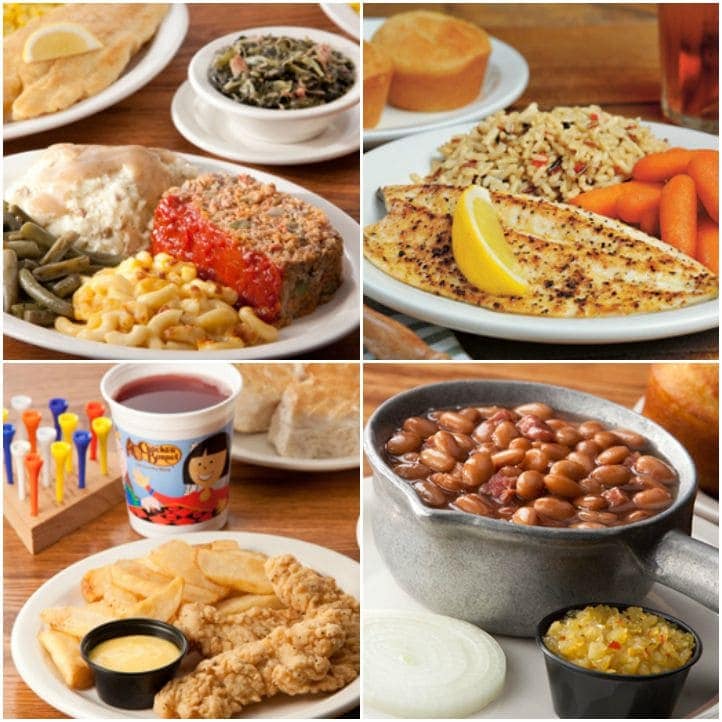 The food is always fresh made and delicious — you really can't go wrong with any of the entrees or sides at Cracker Barrel!
We enjoyed our most recent visit to Cracker Barrel so much that we're planning to make a monthly return for either breakfast or dinner. The restaurant is only 2 exits up from where we live, so there's really no excuse for only dining there when we're on the road. There's a new Strawberries n' Cream French Toast Breakfast on the menu until August 16th that I'm eager to try, and I'd rather not miss it!
When was the last time you dined at Cracker Barrel?