I've finally recovered from my food coma that I gluttonously slipped into last night at the second annual Swan & Dolphin Food and Wine Classic.
The event, which was a first for me, was exactly what I hoped it would be: Lots of delicious food from each of the Swan and Dolphin's signature restaurants, a copious selection of wines from around the world, and an assortment of sweets from executive pastry chef Laurent Branlard.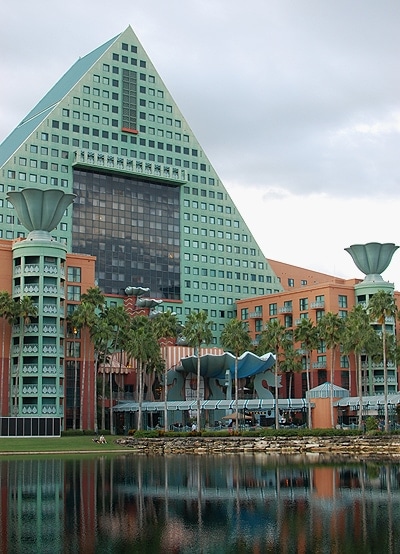 At check-in, we were given a wine glass, a small platter and a Causeway band that allowed us unlimited food and beverages.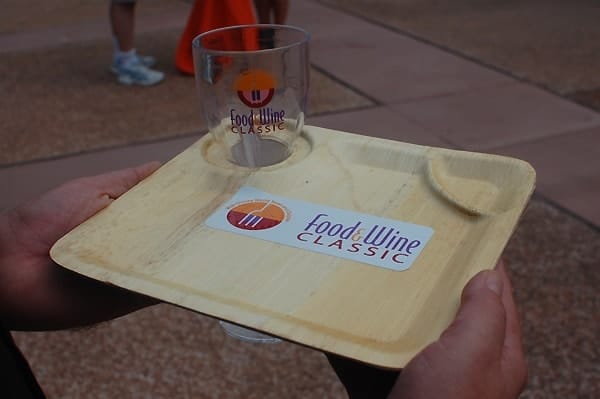 My husband and I arrived hungry, so our first stop was Shula's Steakhouse for Carved New York Strip with Creamed Spinach. Without a Causeway Pass, this sample cost 5 tickets ($10), so you can see where the value is in the pass.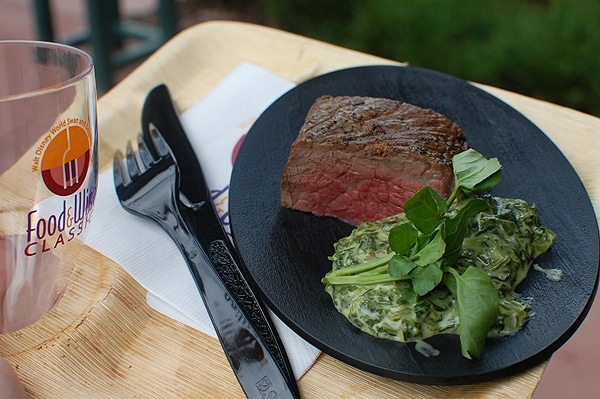 Having never eat at Shula's, or any of Swan/Dolphin's restaurants for that matter, this was a great introduction to the food and wine tastings that were to follow. The steak was cooked perfectly-- it was flavorful and tender.
Next up was Todd English's Blue Zoo for "Shrimp Cocktail" Steamrollers. These little shots were really amazing, even with the learning curve it took to consume them 🙂  Stuffed inside the glass tube is shrimp, cocktail sauce, lettuce, tomato, and a cream foam. You use your hand to create a suction on one end while you suck on the other end. When you let go of your hand, the mixture shoots into your mouth.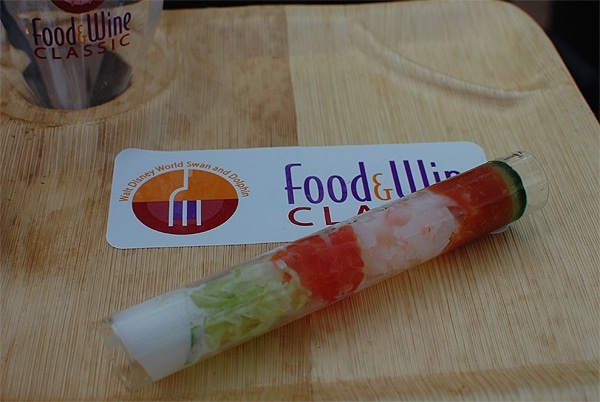 Our next two samples contained pork-- which I am not a huge fan of-- so these were just OK to me. My husband on the other hand went for seconds at Cabana Bar and Beach Club for their Pork Carnitas. Each small bite was crafted perfectly.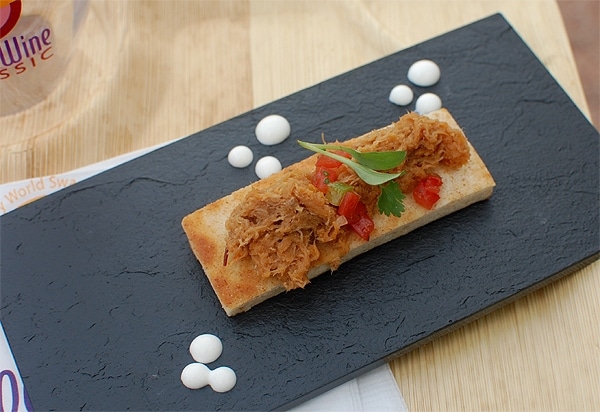 Cibb's Smoke Shop presented Carolina Style Pulled Pork with Southern Style Coleslaw on a Parker House Roll accompanied by Fried Pickles and Ranch Dressing. I admit, the pork sandwich was good, but those fried pickles were AWESOME!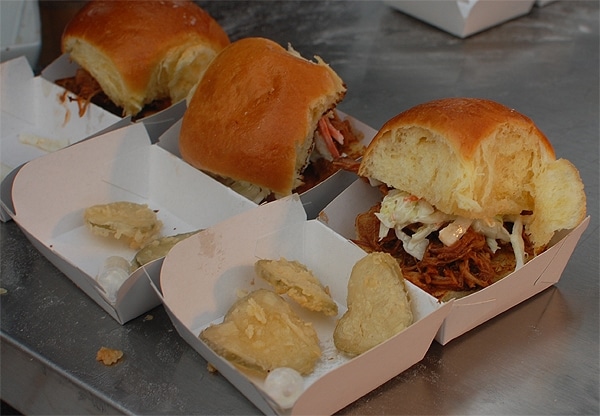 After a few more wine stops (in total, there were 23 wine booths!) and some tastings at Beer, Please!, we finished the main causeway.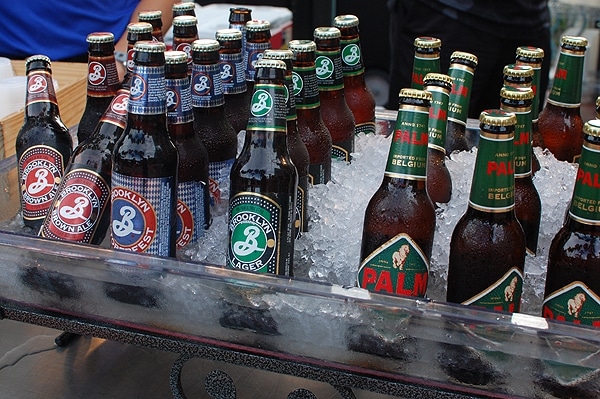 Luckily, there was another set of tasting tents along the walkway of the Swan Resort.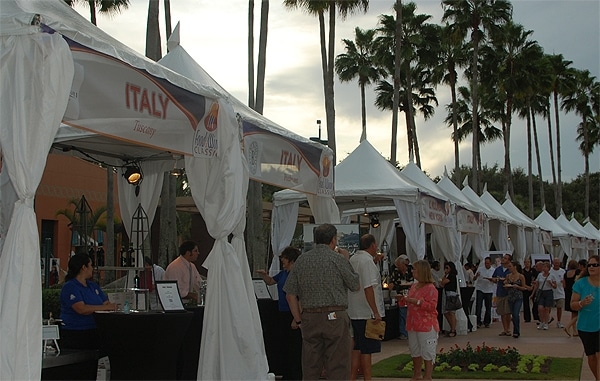 And then I saw the line for this tasty morsel: Brown Butter Basted Lobster Roll from Todd English.
Just look at those pieces of lobster!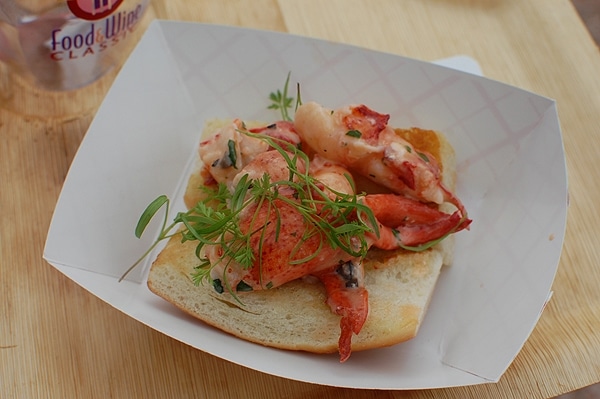 Handed out by Chef Todd English himself!!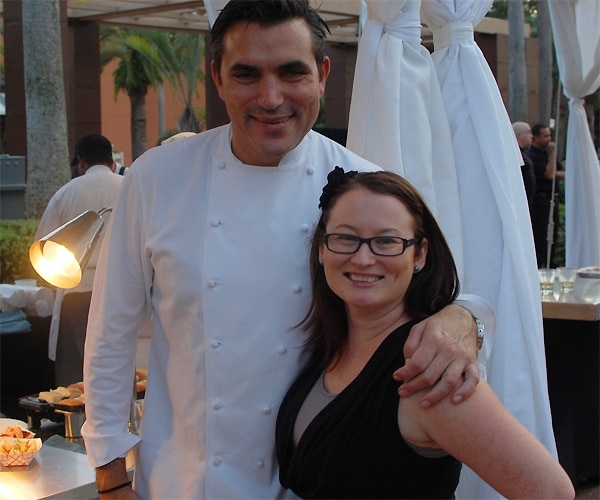 He was there to present his dish and sign copies of his new book, Cooking In Everyday English: The A, B, Cs of Great Flavor At Home.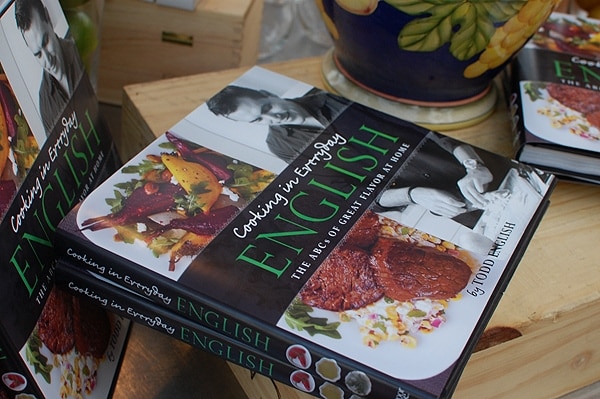 Oh yeah, the Lobster Roll was a-ma-zing!
Equally amazing was the Italian Meatball Sandwich from Il Mulino. I am really picky about Italian food, but this meatball sub passed my test. If I wasn't already getting full, I would have went back for seconds. The tomato sauce was perfect.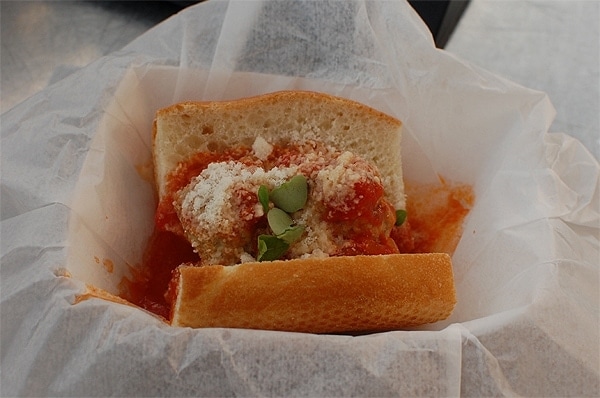 And then there was the Jumbo Lump Crab Cake Slider from Garden Grove. My husband said it was crab-tastic! I made a pass on this (even though I LOVE crab) because I was saving myself for the final food booth...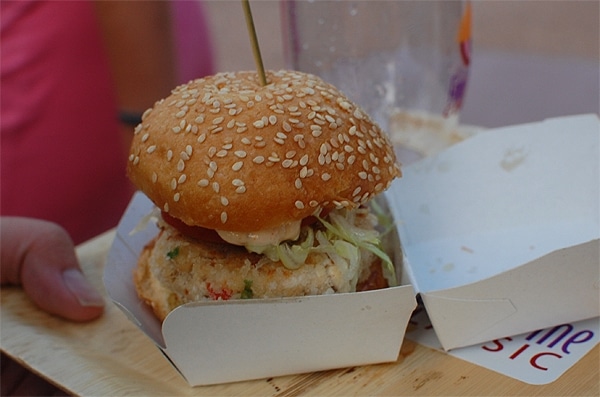 The Dragon Roll from Kimonos!!!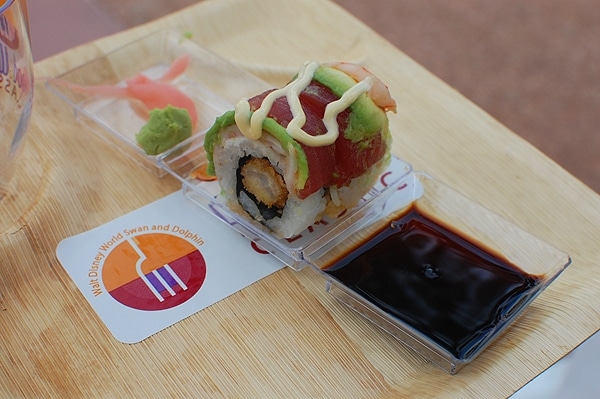 I love sushi and my favorite rolls are ones with fried shrimp, tuna and avocado. This roll was too perfect not to love. I had seconds--and contemplated thirds-- even though I was stuffed!
Next to Kimonos were the two of only three beverage stations that didn't feature wine: Tyku Sake and Moonshine Whiskey. 
I loved the Tyku Sangria!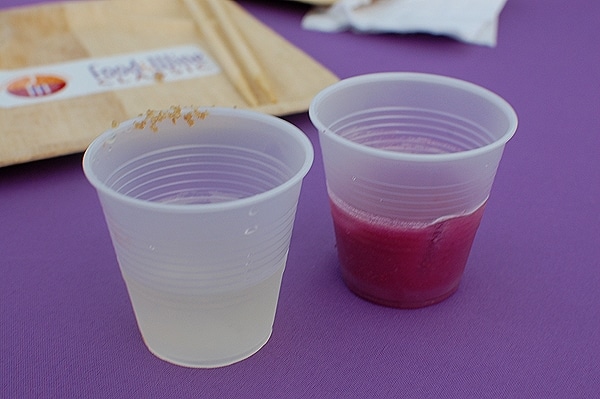 By this time I had my fill, but I couldn't leave without having dessert-- and champagne!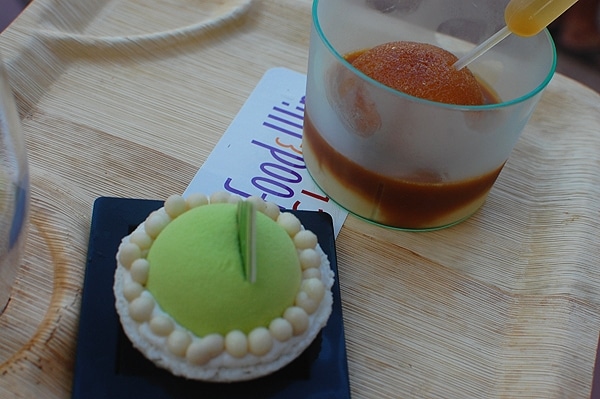 My favorite, surprisingly, was the Lemon Berry Bubble. My husband enjoyed the Choconut Tartlet.
Honestly, they were all good!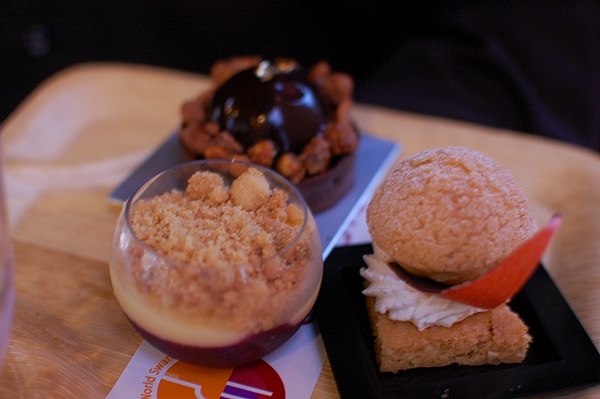 Once we had our last bites, we walked around the causeway to digest some of our food before heading back to the hotel. The Swan and Dolphin Food & Wine Classic turned out to be a fantastic evening full of good food, wine and music. I found the causeway pass to be a good value at $65 p/p (plus tax) for unlimited tastings. Since I had never eaten at any of the restaurants, this was a great opportunity to try a sampling at each-- now I know I will be back to dine at my favorites!
If you are in the Orlando area tonight -- Saturday, October 8 -- you can experience this amazing culinary event by purchasing tickets directly at the Swan and Dolphin Food and Wine Classic. The causeway tastings are open from 5:30-9:00pm.
If you can't make it, start planning for next year!
Special thanks to the Swan & Dolphin for providing my husband and I with complimentary causeway tickets. All opinions are my own.