There are a lot of reasons why parents are not the only ones who want their children to outgrow or unlearn bedwetting behavior; children do, too. Children who frequently wet their bed can miss out on a lot of social activities their peers are doing. From overnight sleepovers to hassle free nap times in kindergarten or pre-kindergarten, bed-wetters have the potential to feel singled out or embarrassed in front of their young peers.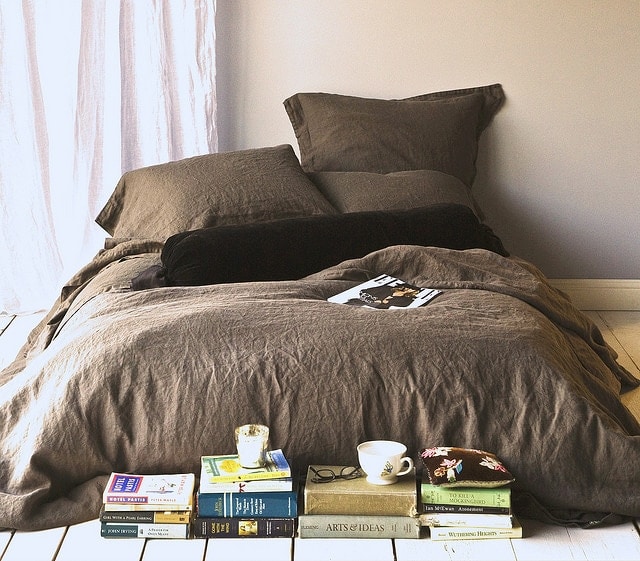 According to the American Academy of Pediatrics, 20% of 5-year-olds and 10% of 6-year-olds wet their beds.
Why do children wet the bed?
There are a lot of reasons why children wet their beds, so it is important to rule out any of the more serious medical reasons before adopting a solution. If your child is wetting the bed, the first step a parent should take to resolve the issue is to meet with your pediatrician or family physician.
At that time, your chosen medical professional can begin to record a medical history and rule out medical causes which may require special attention, and ultimately, an alternative prescribed solution. Some of these medical reasons for bedwetting may include bladder infections or constipation. It is common that any serious medical condition will be ruled out, so a concerned parent needn't worry.
In most cases, bedwetting is hereditary, and not a big deal. It is caused by a slower maturation of the mechanisms which control bladder function. This means that your child has been prone to bedwetting all along, and it is called "enuresis".
However, if bedwetting begins to transpire after an extended period of time where they've been able to sleep dry, say, for longer than a year or more, then it is considered "secondary enuresis". This latter prognosis may be a result of psychological trauma or stress, and your child may require treatment through counselling as opposed to the methods we discuss later in this article.
If your child simply wets the bed, and always has without a lengthy break in between accidents, the following solutions may prove beneficial. We suggest these methods because they work well together, or individually.
3 Ways to Eliminate Bed Wetting
1. Bedwetting alarm
A bed wetting alarm is the most effective way to way to sort out a bed wetting problem. It allows the parent to help their child correct the behavior through conditioned response training. Urinary bed alarms utilize a moisture detection apparatus which audibly signals the presence of urine, and wakes the child up. Once awakened, the mild startling will cause the child's urinary muscles to tense up and abort the urination process to go to the washroom. The moisture sensor can be worn under garments, or in their bedding. This method is simple, effective, and environmentally sustainable as no disposable consumables like "pull-ups" or disposable diapers are used.
Combined with loving and positive reinforcement, this method can also build confidence in your child in a natural and organic fashion. According to Web MD, a study in the Journal of Pediatric Child Health; 79% of 505 children who wore bedwetting alarms stopped wetting their beds within 10 weeks!
2. Bladder training
Delaying urination during the day is a great tactic when it comes to curing bedwetting. Ask when your child needs to go -- and then tack on some time with an egg timer. Start at 10 minutes, and gradually work your way up to an hour.
3. Cut fluids before bed time
Perhaps one of the simplest methods of mitigating bedwetting -- and a great companion to a diverse strategy is limiting the amount or liquids your child consumes before going to bed. Be mindful of diuretics and sugary drinks, such as caffeinated or sugary drinks.