When you take the time and effort to renovate a house, you may tend to put our focus on the pieces that are most noticeable; the pretty things if you will.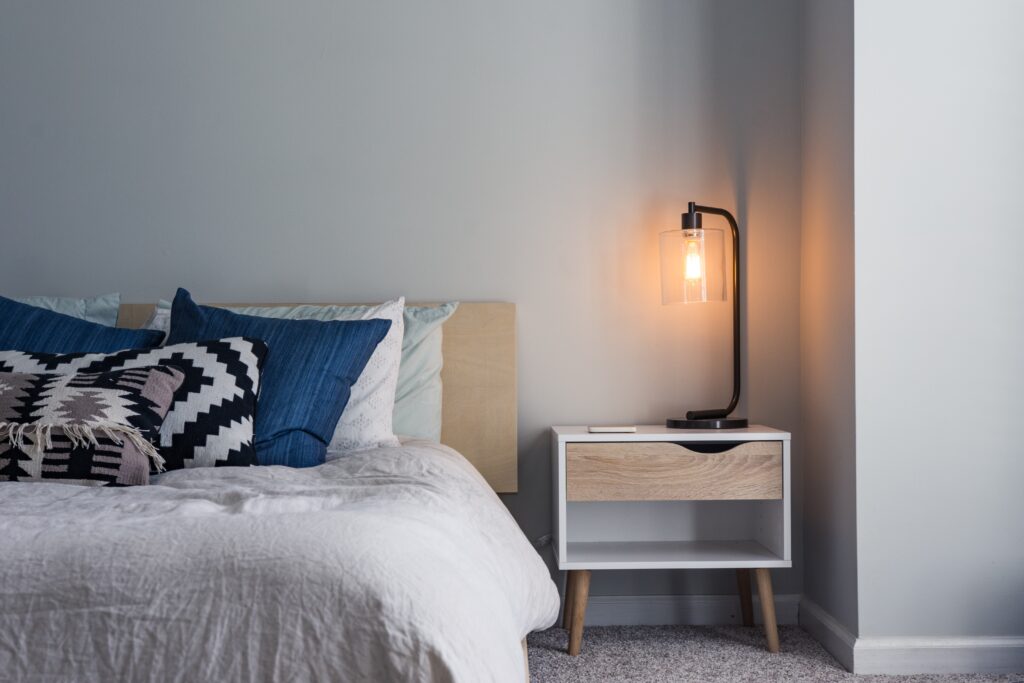 If you're renovating a bedroom, for example, you most likely focus on the fun stuff, like mirrors, side tables, throw pillows and drapes. It makes sense because this is so much fun to do, but you should never become so focused on aesthetics that you forget about function.
Bedrooms are meant to be a place of rest, and in order for rest to be possible, the bed (and everything that goes on it) has to be in great condition.
If you're taking the time to refresh your personal spaces, what's more important than the items you sleep on, like pillows, mattresses, and bedding?
In any part of your homes, you shouldn't neglect the health of the people you love, because their quality of life factors into their happiness in a major way.
There's no point in having a beautifully decorated room if the mattress is old and not giving you the support you need; or if the sheets and pillows are way past their use-by date.
So next time you're cleaning out your homes and decluttering, try to focus on the things you don't often think about, the things that factor into the quality of the sleep you get.
In this post, we'll share how long you should keep your mattress, pillows and bedding so that they are in optimum condition.
When to Replace a Mattress
If you want to know if your mattress is aging, there are a few clear signs that should get the alarm bells going.
Firstly, if you've had the mattress for over 8 years, it might be time to consider getting a new one. Getting a new mattress can have an instant effect on your general health.
According to research done by Bedtimes Magazine, new bedding can "improve sleep quality by 62% and sleep comfort by 70.8%, and reduced back pain by 55.3% and back stiffness by 50.7% over a four–week period. We also found that lower back pain was much more prominent for those sleeping on cheaper beds and older beds."
Do you ever wake up feeling tired, stiff or with back pain? That's a huge waving red flag that your mattress has passed its usefulness and it's time to get a new one.
If your mattress is looking lumpy or droopy in some areas, there's definitely something wrong with it. Also, if you just feel like your mattress has been around too long and it has no life left in it, don't hesitate to invest in a new one.
Remember, sleep is VERY IMPORTANT to our health, and the surfaces we sleep on are a huge part of the quality of the sleep we get. What's great about mattresses nowadays is that there are more styles and price versatility. For example, you can get something that comes in a box, a cooling mattress or a bed that you can adjust. If you're in the market for a mattress, Purple mattress store is a great place to shop for your needs.
When to Replace Pillows
It would be fair to say that most of us keep our pillows way longer than we need to because it's not something we really notice. But actually the most we should keep a pillow is 3 years.
Pillowcases do help protect pillows, but once they've gone past their usefulness, it's just a good idea to trade up. You can tell that it's replacement time if the foam is so worn out it feels like you're sleeping on a flat surface.
Also, it's not an insane cost to replace pillows, and what we get out of it is a couple more years of restful sleep, which makes it a steal.
When to Replace Bedding
Sheets, duvet covers and comforters are probably some of the most high maintenance items in our bedrooms, but washing them regularly isn't just hygienic, it also keeps them fresh for a lot longer.
With that being said, we shouldn't keep our bedding for too long, and anything beyond 2 years is a bit much. Telltale signs are stains that don't come off, thinning fabric and rips and tears.
Of course, if you have more than one set you can stretch this, but you should definitely avoid keeping bedding for too long.
If you do all this you can improve sleep for you and your family, giving everyone the rest they deserve.