I can't believe my behind-the-scenes look at INSIDE OUT is coming to an end— but the good news is that the movie will be opening in theaters everywhere this week, June 19! Do you have plans to see it yet?
For my final installment of 'An Inside Look at INSIDE OUT', I met with Co-Director Ronnie del Carmen & Story Supervisor Josh Cooley and learned about the story process and how a sequence is taken from the script page to the screen in storyboards. INSIDE OUT took 5 years from start to finish — much of that time was spent perfecting the script and storyboards.
For an animation, the first step is a story, which is verbally read at a roundtable. Once approved, it's on to the storyboards, which walk through each scene in the film, before it's approved and sent to animation to be drawn. Getting everything right is a painstaking process, but at the end of the day it's all worth it when the film debuts on the big screen!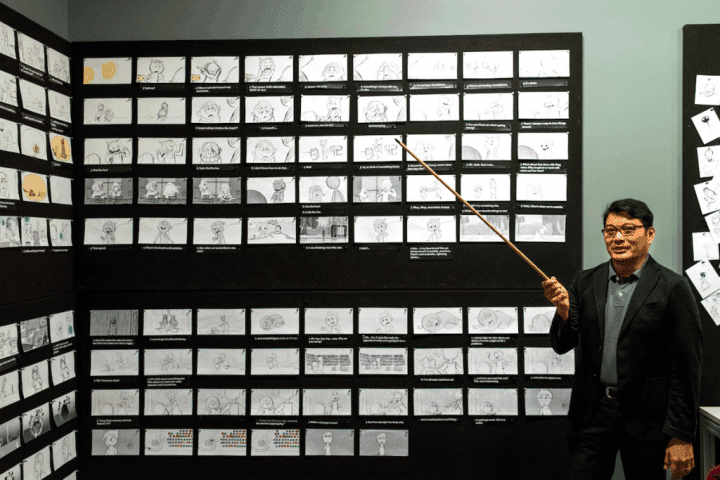 Here are a few interesting facts I learned about the making of INSIDE OUT from Script to Screen - PLUS a bonus drawing (that I drew myself!) of Anger.
Characters are emotions
The hardest character to bring to life was Joy - Amy Poehler really helped bring her to life
Pete's daughter Elie, who was the inspiration for Riley, was the voice of little Ellie in Pixar's UP
Joy originally had big ponytails
When stuck, the team drew funny photos of each other – this exercises storytelling
Stuff gets cut into even into production
It's a never-ending collaboration to make a movie feel effortless
For the characters, the team had to make rules and follow them
Given general outline and then they write it, pitch it with index cards
Can work 3-4 months on an outline and then not work – process then starts over
Brought in kids early on and they got it – blown away by the response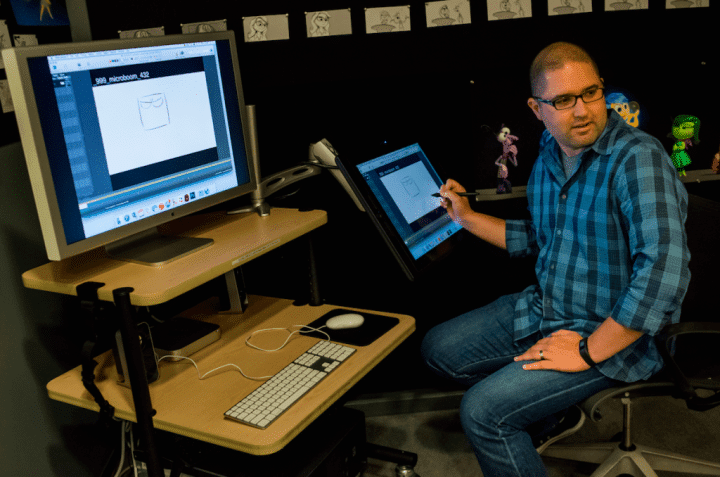 INSIDE OUT opens in theaters June 19th!
Based in Headquarters, the control center inside 11-year-old Riley's mind, five Emotions are hard at work, led by lighthearted optimist Joy (voice of Amy Poehler), whose mission is to make sure Riley stays happy. Fear (voice of Bill Hader) heads up safety, Anger (voice of Lewis Black) ensures all is fair and Disgust (voice of Mindy Kaling) prevents Riley from getting poisoned—both physically and socially. Sadness (voice of Phyllis Smith) isn't exactly sure what her role is, and frankly, neither is anyone else.
When Riley's family relocates to a scary new city, the Emotions are on the job, eager to help guide her through the difficult transition. But when Joy and Sadness are inadvertently swept into the far reaches of Riley's mind— taking some of her core memories with them—Fear, Anger and Disgust are left reluctantly in charge. Joy and Sadness must venture through unfamiliar places—Long Term Memory, Imagination Land, Abstract Thought and Dream Productions—in a desperate effort to get back to Headquarters, and Riley.
Special thanks to Disney-Pixar for hosting me. All opinions are my own.