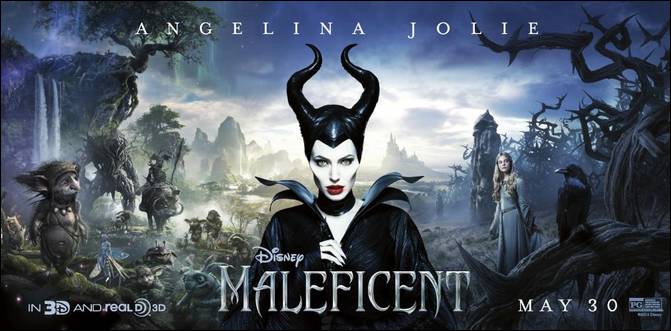 Raise your hand if you can't wait for Disney's Maleficent, featuring Angelina Jolie as the iconic villain! I know I'm counting down the days until May 30, when the film hits theaters nationwide. This new spin on the classic Sleeping Beauty tale features Jolie as the misunderstood queen,  along with Elle Fanning as Aurora, who's caught in a conflict of good versus evil. Just how and why did Maleficent go to the dark side? The movie promises to answer those questions and more!
Check out this new featurette with Angelina Jolie — does she not nail the part of Maleficient!? I get chills!
"Maleficent" is produced by Joe Roth and directed by Robert Stromberg, with Angelina Jolie, Michael Vieira, Don Hahn, Palak Patel, Matt Smith and Sarah Bradshaw serving as executive producers. Linda Woolverton wrote the screenplay. "Maleficent" opens in U.S. theaters on May 30, 2014.