This post is sponsored by Make Your Money Matter, in association with PSCU, though all views expressed are my own.
I've been seriously looking into joining a credit unions since I posted a few facts about credit unions last month. Come to find out my dad had been a member of a teachers' credit union, here in Florida, for YEARS— totally unbeknownst to me. I'm still doing some research, but there's a good chance I may be eligible to join as a member of his immediate family (yay!).
One of the reasons I want to join a credit union is because my husband and I are planning to purchase a new vehicle next year, and hopefully a home in the future. When it comes to loans, big banks are notoriously high with their rates. On average, credit unions' rates on car loans are 26% lower than major banks! Over the course of a car loan, that's a serious savings!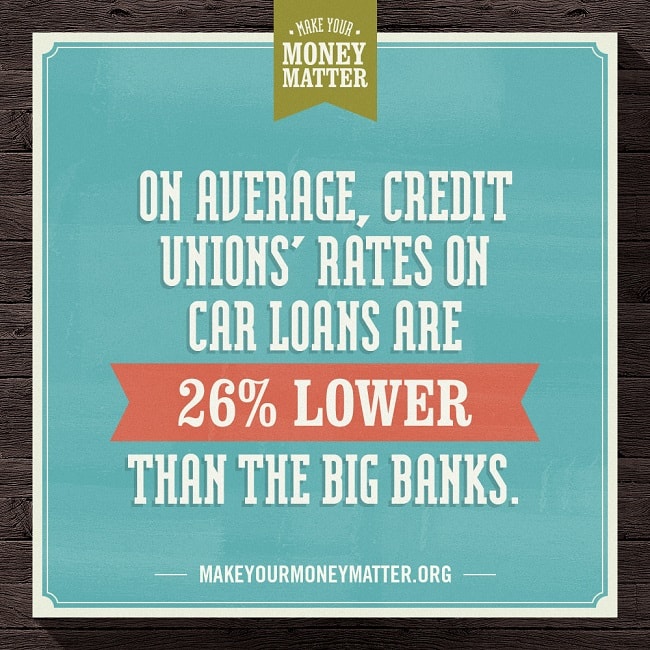 Here are some additional benefits of Credit Unions.
Convenience: There are 5,000 shared branches in the credit union network and 100,000 ATMs in the shared ATM network. In addition, 1,182 credit unions participate in shared branching networks.
Membership Impact: In the last year, credit unions distributed more than $5.3 billion in member dividends and refunds on loan interest payments. Additionally, 2.4 million credit union members have obtained vital credit since 2007 when for-profit lenders pulled back during the same time period. Credit unions enabled a total of 43,800 members to refinance "bad" debt within the last year. And in that same span, credit unions helped more than 37,000 families attain higher education access with fair value private student loan financing.
Community Impact: More than 3.7 million Americans have joined a credit union since the end of September 2011. Credit unions helped 786,000 members by extending more than $134 billion of mortgage financing credit in the last year. Some 1,224 credit unions offer financial literacy classes to help members make more informed financial decisions. And in the last year, credit unions provided more than $630 million within local communities for building infrastructure to support new commercial, residential, industrial and farm-related development
Joining a credit union makes sense for our family for so many reasons ... What benefits do you see from using a credit union?
About Make Your Money Matter
"Make Your Money Matter" is a grassroots campaign introduced by eight credit unions from across the country and PSCU that aims to educate a new generation of consumers about the wealth of benefits credit unions provide over big banks. For more info visit www.makeyourmoneymatter.org.