If you're a parent of a child in school, you may have heard of Box Tops for Education. The program has been around for 20 years now and has been helping schools earn additional money for much-need items, including books, computers and playground equipment.
For many years I wasted Box Tops (literally throwing money away!) by not clipping and sending to my daughter's school. It wasn't until her teacher sent a note home requesting them that I realized their value. If you're new to Box Tops, here's a little primer.
Box Tops for Education Explained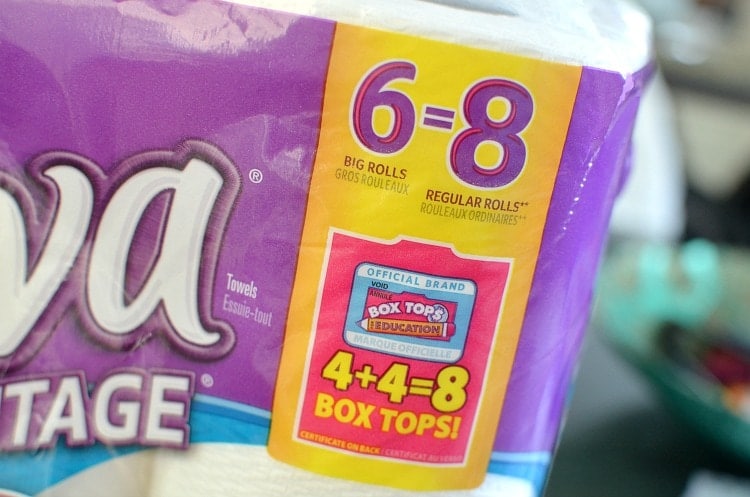 What Is Box Tops for Education?
Box Tops for Education was created by General Mills in 1996 to help support education and benefit America's schools.
To participate, you simply purchase products with Box Tops, cut them off the package(s) and send to them to school with your child to give to a teacher. If your school is not currently enrolled in Box Tops for Education, ask your school administrator to enroll in the program by calling 1-888-799-2444.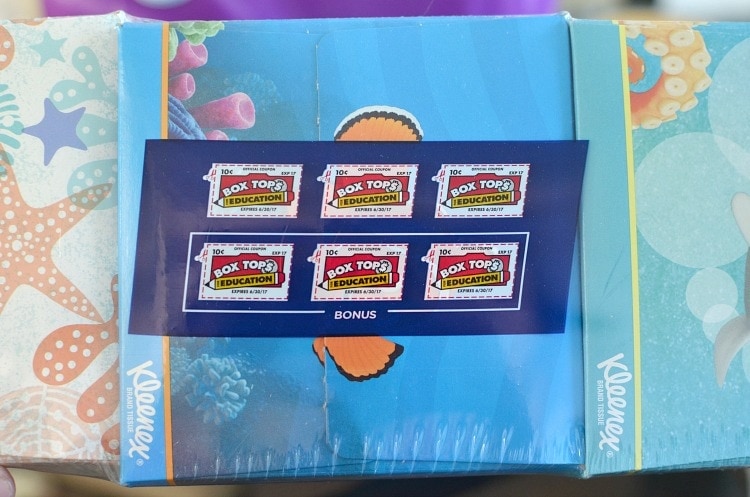 What are Box Tops for Education Worth?
Each Box Top for Education clipping is worth 10 cents to your school! There are sometimes promotions where you can earn additional Box Tops on select products.
Why Are Box Tops for Education so Important?
Box Tops for Education are important because they help schools earn money for much-needed items like books, computers, playground equipment and more— which benefits students!
In total, America's schools have earned over $719 million through the program.
What Products Have Box Tops for Education on Them?
Box Tops for Education clippings can be found on hundreds of food and non-food items throughout retailers nationwide— Just look for the little pink box on the corner of most packages.
For a limited time, you can earn DOUBLE Box Tops at Walmart on back to school essentials from Kleenex, Scott and Viva! These products can give you a head start on Box Tops while stocking up your home at the same time.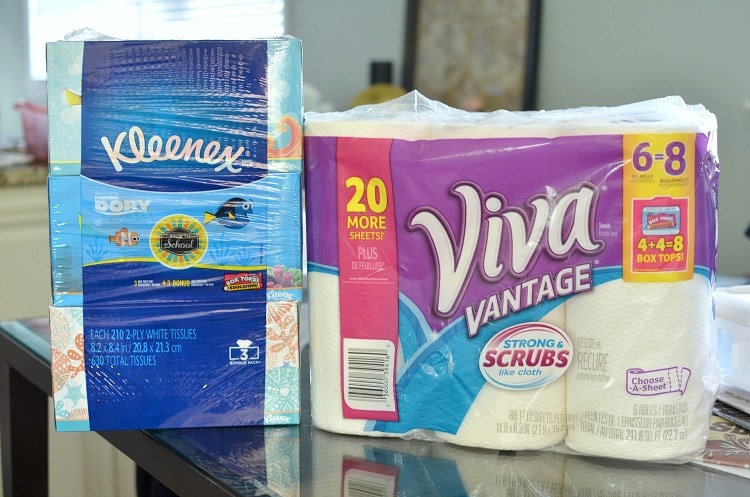 Before the first classroom cold, after-school accident or suppertime spill, get ready with the right paper products to win the school year. And while you're at it, help your school win with twice the Box Tops.
Other Posts You Might Like: