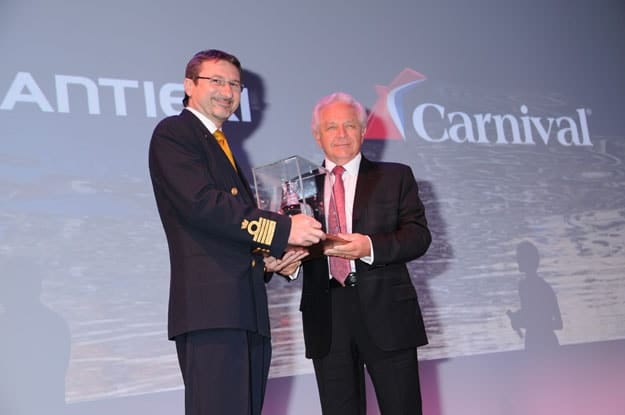 It's a big day for the Carnival Breeze! Today, Carnival Cruise Lines took delivery of their newest ship at a traditional maritime handover ceremony held at the Fincantieri shipyard in Italy. The 130,000-ton Carnival Breeze is the 24th vessel in the line's fleet.
Carnival Breeze will depart on its inaugural cruise from Venice this Sunday, June 3, operating a special 12-day Mediterranean cruise that ends in Barcelona. Then, on June 15, I will be sailing the Carnival Breeze with my daughter from Barcelona on a 12-day voyage with port stops in France, Italy, Croatia, and Spain! This will be our first trip to Europe, and we are beyond excited.
Following a summer schedule of 12-day Mediterranean cruises from Barcelona that runs through October 25, Carnival Breeze will reposition to Miami for year-round six- and eight-day Caribbean cruises beginning November 24, becoming Carnival Cruise Lines' largest South Florida-based ship.
There are a ton of new features on the Carnival Breeze, all of which I will be covering over the next few weeks.
Here's a glimpse of the new ship, courtesy of the Fincantieri Ship Yard: