I received products from Coca-Cola's 5by20 program; however, all thoughts and opinions expressed are my own.
I was introduced to Coca-Cola's 5by20 program back in 2014 when I was invited to Tanzania to experience the initiative firsthand. It was an incredible experience, that was highlighted by some amazing women who changed my view on what it really means to be a female business owner.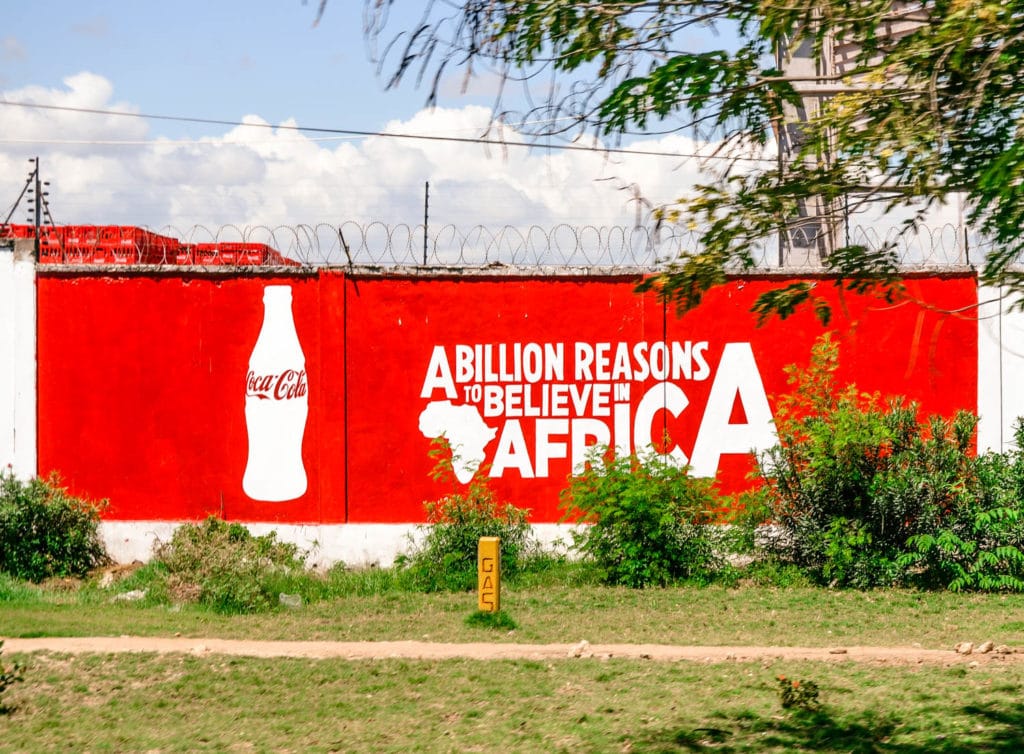 The Coca-Cola 5by20 initiative was created to help empower female entrepreneurs worldwide with the tools and training they need to grow their businesses and income. '5by20' refers to The Coca-Cola Company's global commitment to enable the economic empowerment of 5 million women entrepreneurs across the company's value chain by 2020. 
Most of these women live in developing countries and have little to no resources or education in the business world. What they do have is creativity and an entrepreneurial spirit, with the dream of making a better life for themselves, their families, and communities.
The 5by20 program supports these women business owners who touch the Coca-Cola brand in some way— this runs the gamut from growers who supply fruit that's used in the beverages, to artisans who make and sell goods with recycled Coca-Cola bottle caps. 5by20 helps these women grow their businesses even further by providing business training and financial services they would otherwise not have access to.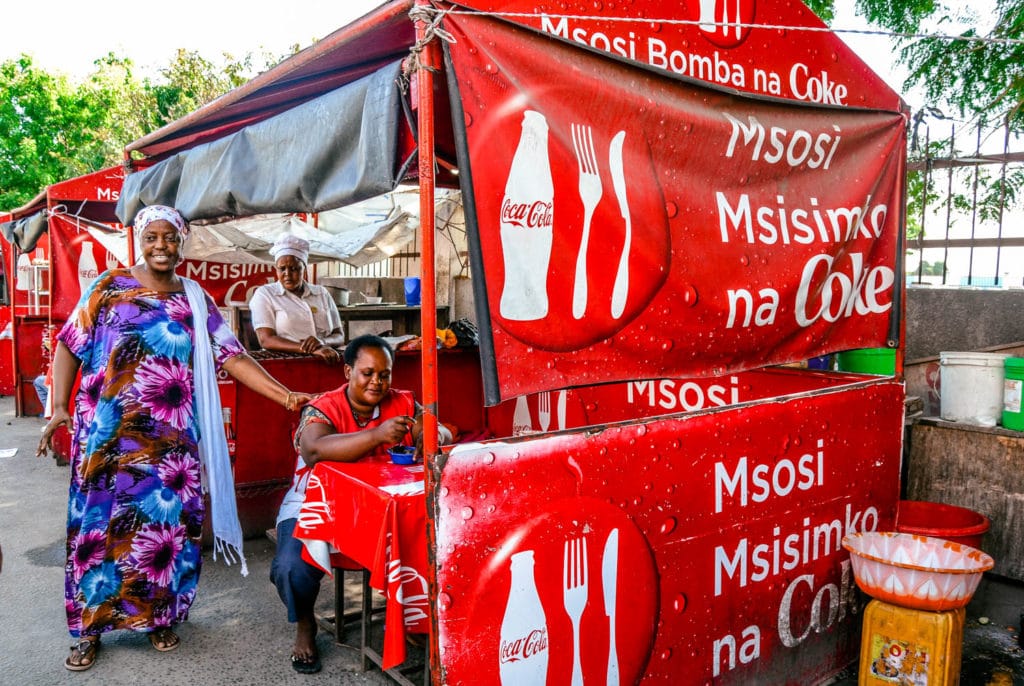 It wasn't until I visited a developing country that I really understood the struggles that these women face. They each have the desire to earn an income, but have virtually no resources to make that happen. To lift themselves out of poverty they need a hand-up, not a hand-out. And that's exactly what Coca-Cola is providing to women entrepreneurs across the globe through skills training, financial resources and mentorship .
Meet Some of the 5by20 Artisans
One part of Coca-Cola's 5by20 initiative assists women artisans who create beautiful products from upcycled packaging, like Coca-Cola labels and pull tabs which are often discarded as waste. There are many different artisans from around the world, like Sandy in Chimulahaucan, Mexico who makes gorgeous purses and iPad covers out of unusable consumer packaging, or Benedicta from Uganda, who collects used plastic straws and weaves them into bags, jewelry, mats, and even dresses.
How You Can Support the 5by20 Program
As a woman, I have a natural desire to support other women, especially those in business. Even though I had more resources, I know what kind of drive it takes to make something for yourself from nothing.
Coca-Cola is doing amazing things with 5by20, and in return, we as consumers can support the women involved in the program by purchasing their creations. Here's just a sampling of the unique gifts available in the 5by20 merchandise shop.
Environmentally friendly handbag made from bottle-caps by Cop Madam in Turkey.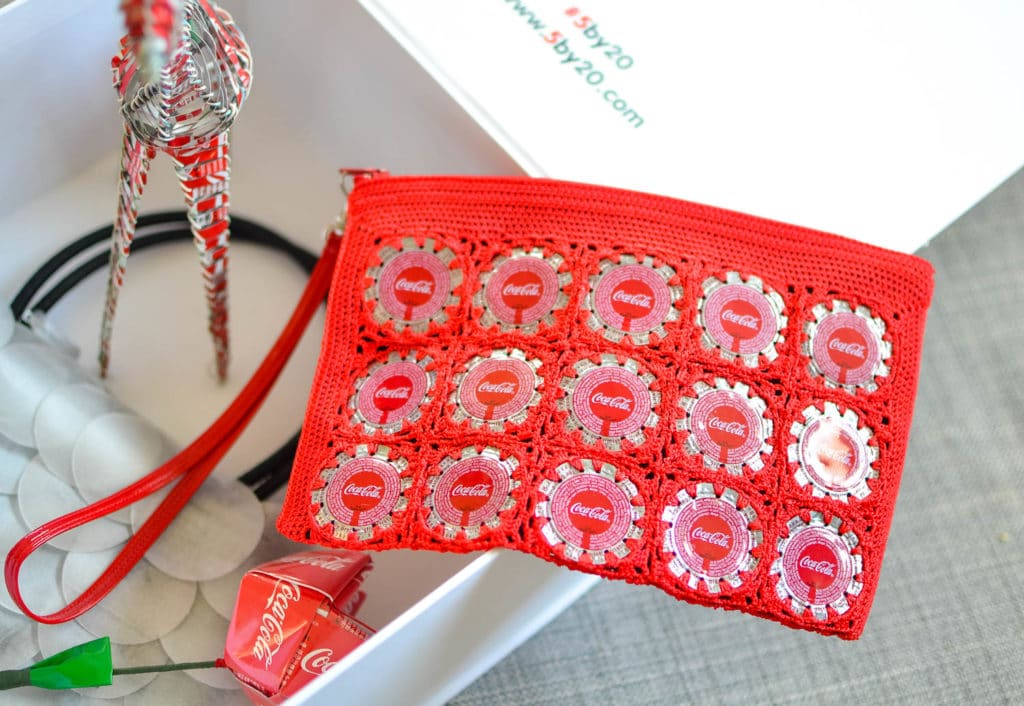 Bracelet made from beverage ring-pulls by Purple Community Fund, a group of female artisans in Manila.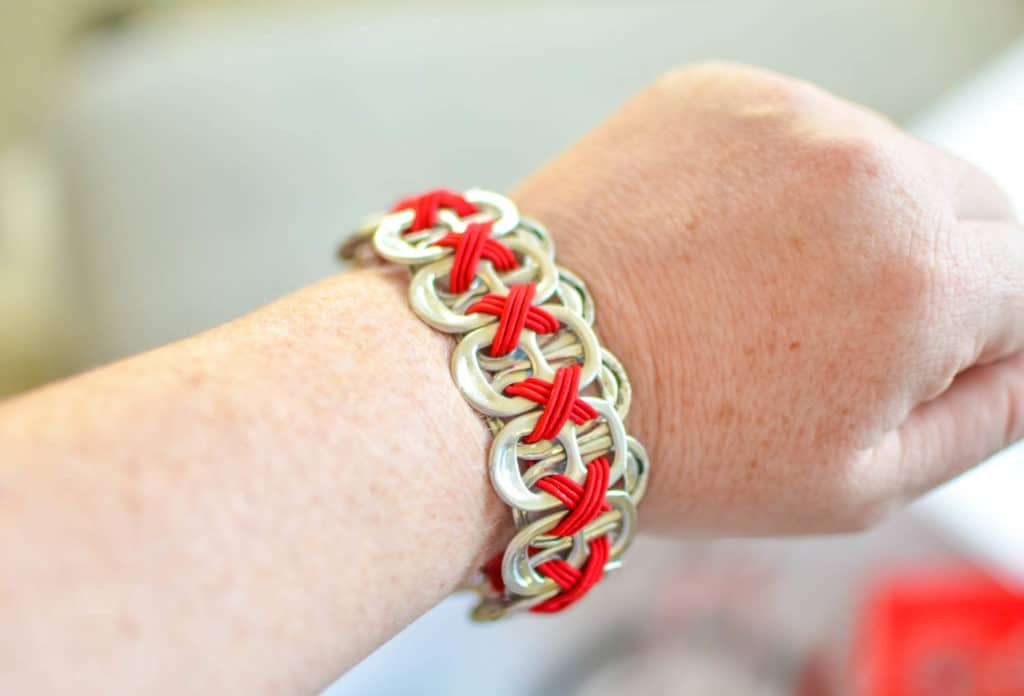 Decorative flower made from beverage labels by Mitz, a women's cooperative located in Palo Solo, Mexico.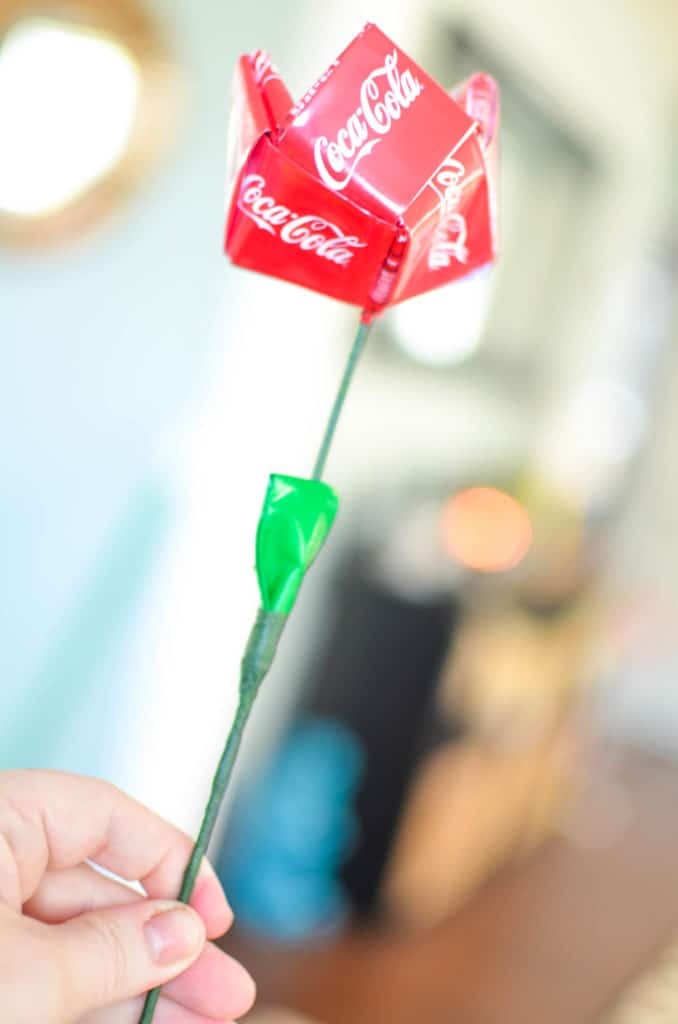 This giraffe is handmade in Kenya from recycled aluminum cans and bound with recycled telephone wire.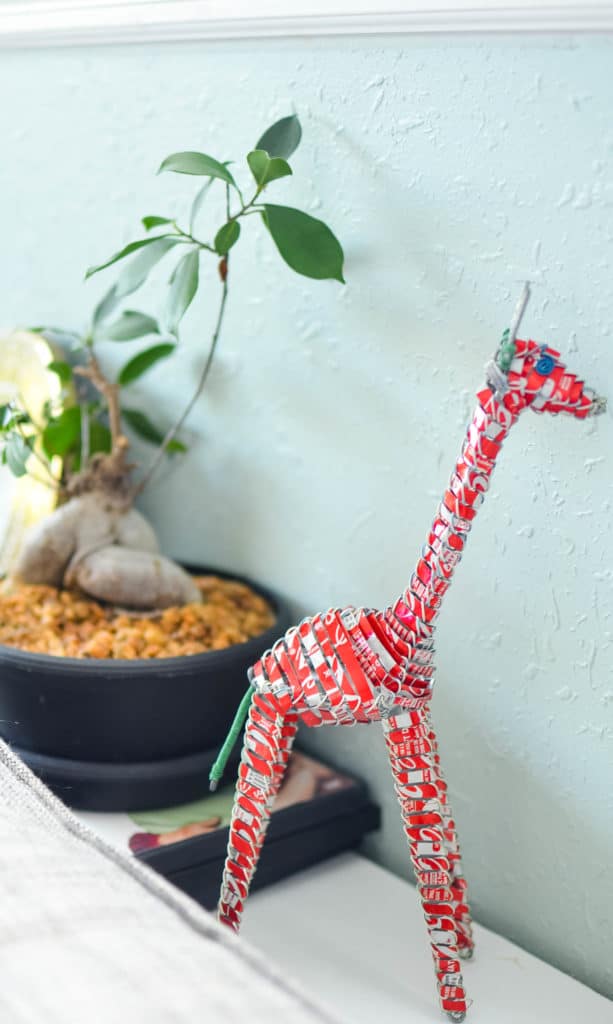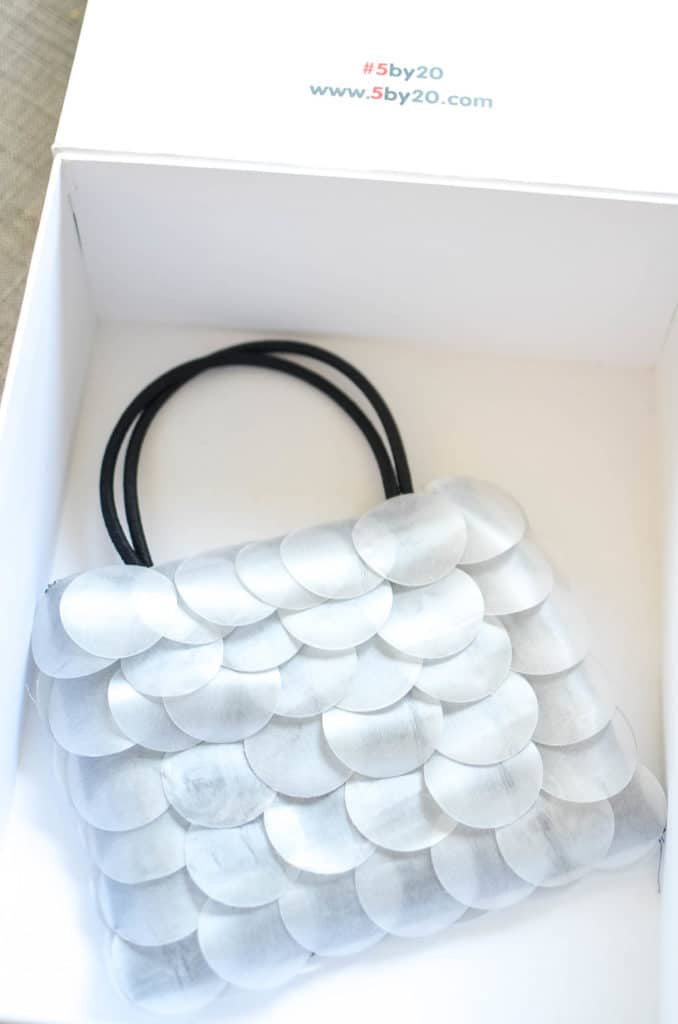 When you support women in the 5by20 program you're also supporting their communities. Studies show that women are more likely to reinvest 90% of their income in food, education and healthcare for their children and their families. When these women rise in their communities, the communities themselves rise to new heights of prosperity and health. There are mountains of research indicating that when you invest in the education and success of women, it improves the economy and makes the community stronger and more sustainable.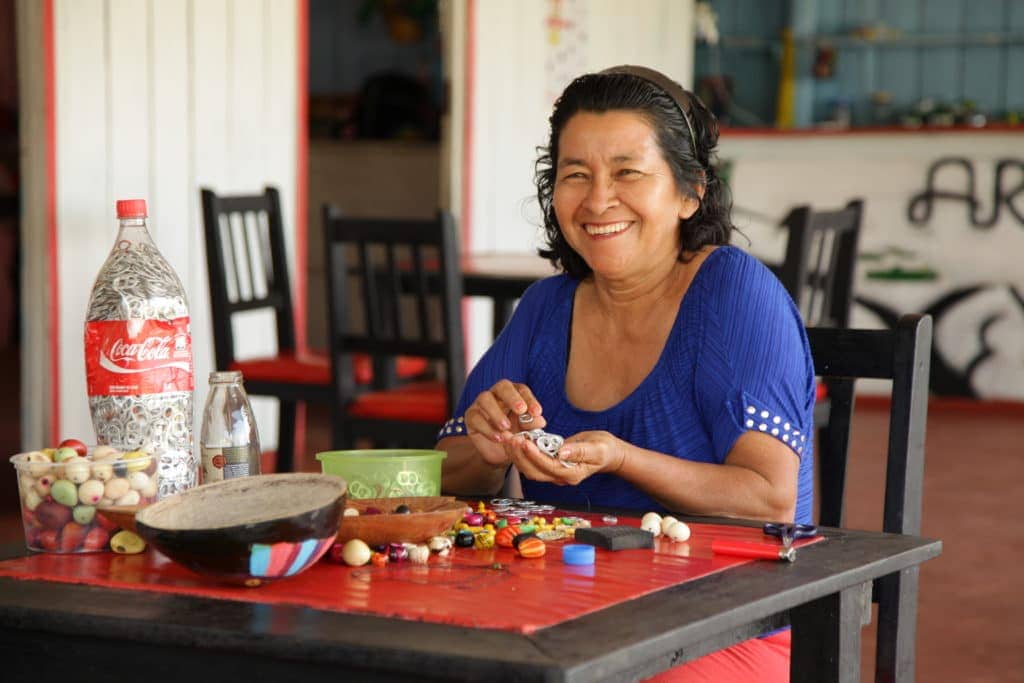 There are 5by20 programs enabling women in more than 60 countries around the world. At the end of 2015, 1.2 million women were impacted in total through the initiative. Visit the Coca-Cola's 5by20 website to learn more.