Three weeks ago I traveled to Africa with Coca-Cola. I still can't believe I typed that sentence. The trip was a short one, just 3 days in Dar es Salaam, Tanzania-- but in that time I was able to see, firsthand, some of Coca-Cola's amazing programs and social initiatives that are improving the quality of life for people throughout the country of Tanzania and across Africa.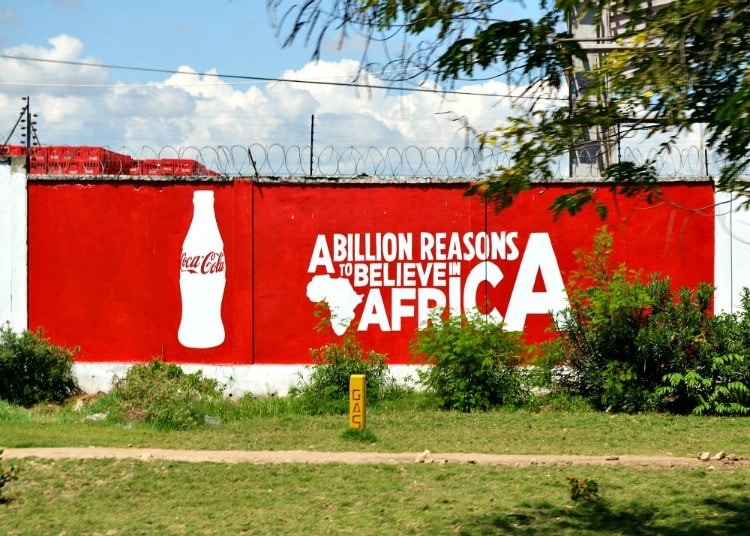 Being a part of this brand trip, which brought together some incredible bloggers from around the world, was both inspiring and humbling. Here in the U.S. we don't have to think twice about getting access to clean water or medicine. In many parts of Tanzania this is a very different story.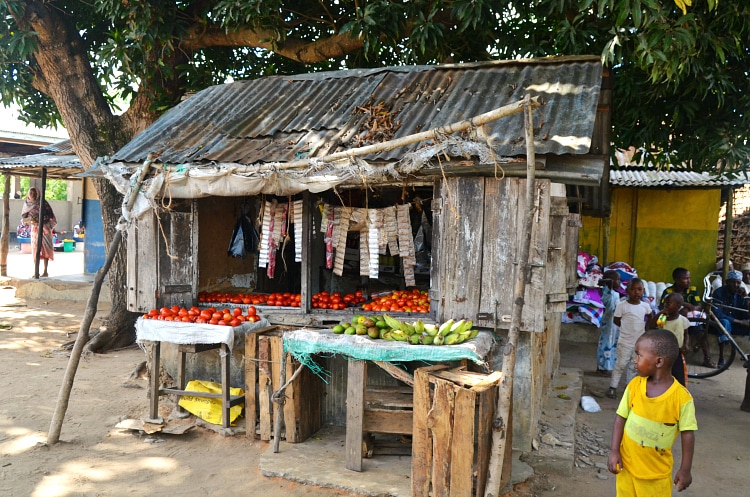 In this first post I want to share the three social initiatives that I was able to experience with Coca-Cola while in Dar es Salaam. Each is different in its purpose, yet they compliment one another very well.

5by20
5by20 is The Coca-Cola Company's global commitment to enable the economic empowerment of 5 million women entrepreneurs across the company's value chain by 2020. To break this down a little bit, Coca-Cola is helping women business owners who touch the brand in some way-- this runs the gamut from growers who supply fruit that's used in the beverages, to artisans who make and sell goods with recycled Coca-Cola bottle caps. The initiative helps these women grow their businesses even further by providing business training and financial services they would otherwise not have access to.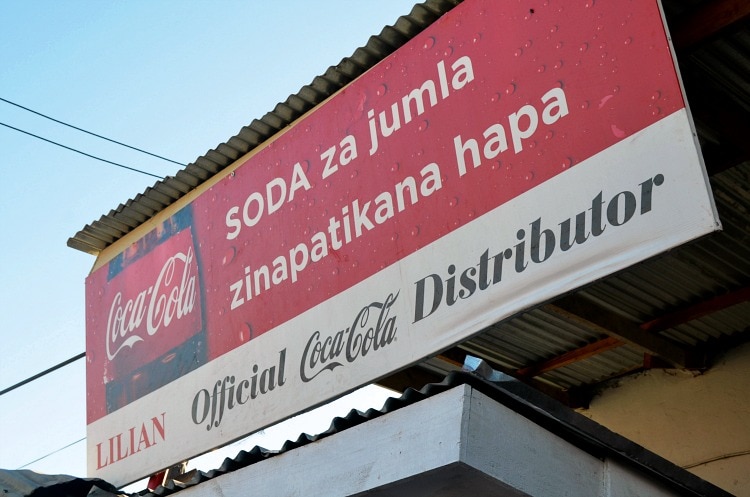 In Tanzania we met with Lilian Kessey, one of the success stories of the 5by20 initiative. Lilian is a single mom who, against many setbacks, has managed to grow her business from a small manual distribution center (basically a push cart!) to a key distribution center with 11 employees and sales of over 25,000 cases per month!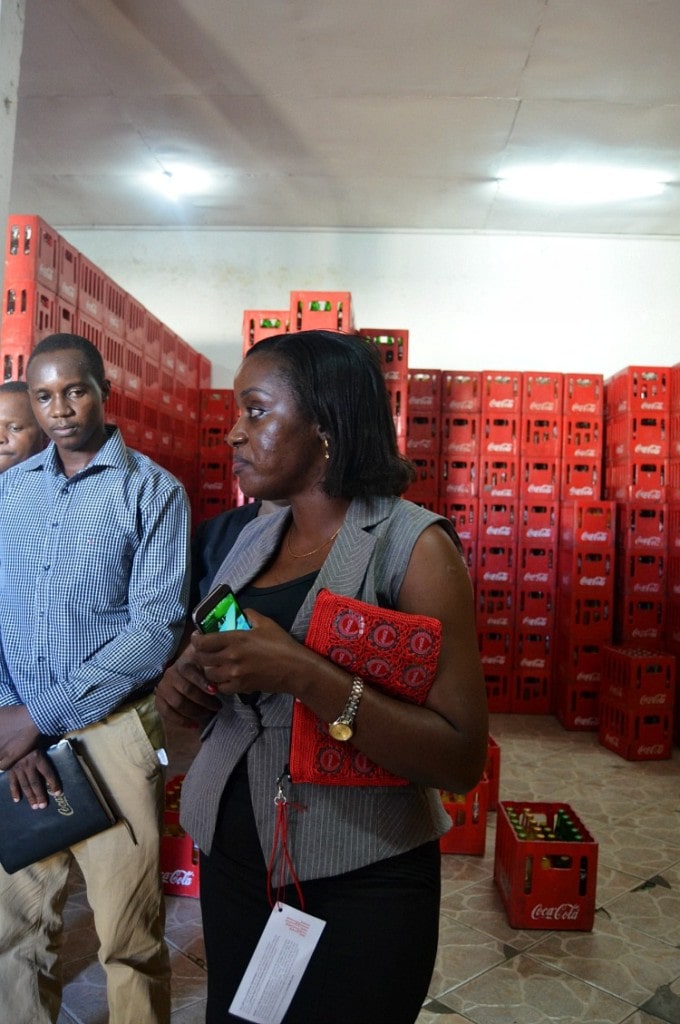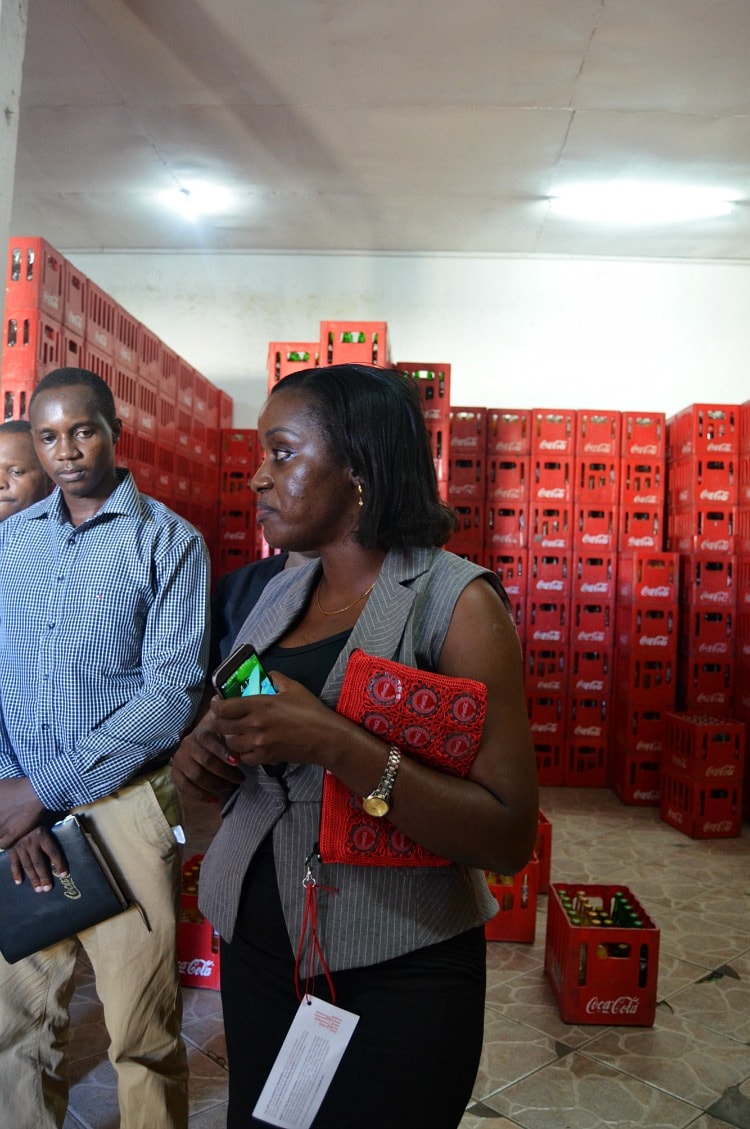 Project Last Mile
Coca-Cola is everywhere in Africa. And I mean everywhere! Remote villages have access to Cola-Cola products, yet most lack even the most basic medications. And that's where Project Last Mile comes in. Through a partnership with Coca-Cola, The Global Fund to Fight AIDS, Tuberculosis and Malaria, and the Bill & Melinda Gates Foundation, Project Last Mile's mission is to harness Coca-Cola's supply chain, distribution, logistics and marketing capabilities to bring needed medicines to remote African communities.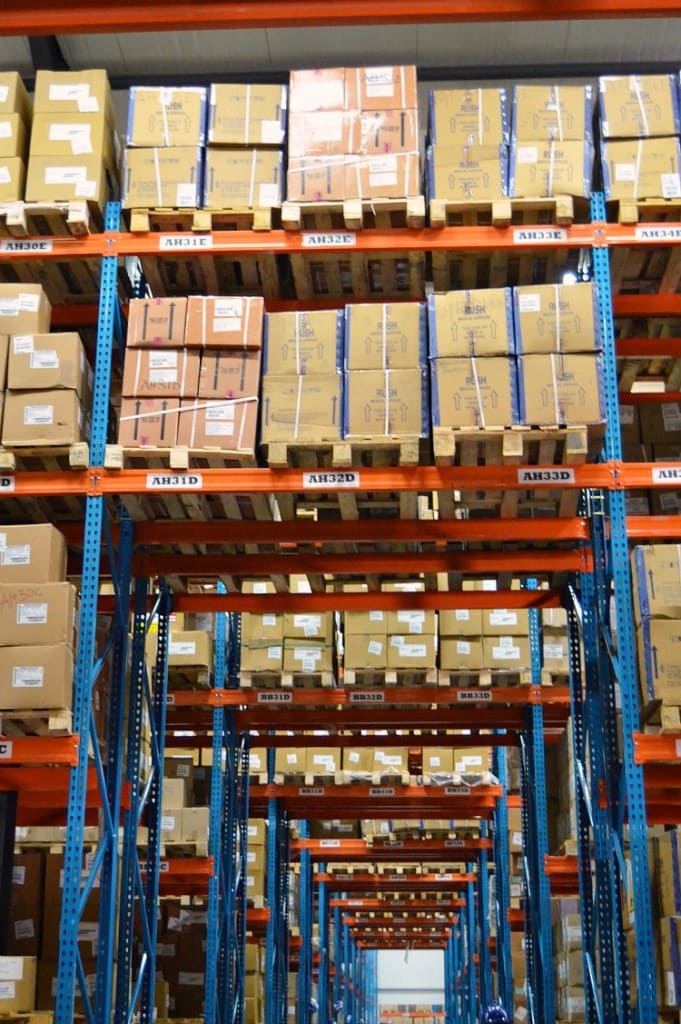 I was able to tour the Medical Stores Department (MSD) warehouse where many of the life-saving medications are kept before they are distributed to remote communities in Tanzania. It's quite amazing how so many organizations, including the government, have come together to make this program a success. It's been announced that since Project Last Mile's inception in 2010, the availability of medicines in medical clinics have gone up by as much as 30 percent.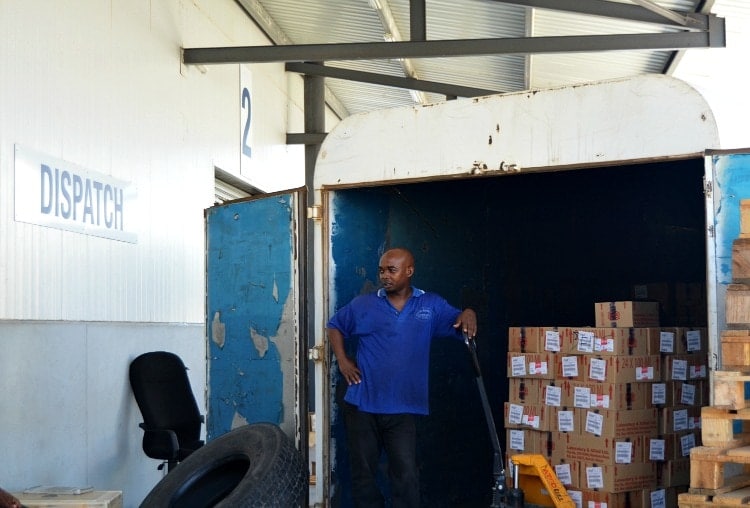 EKOCenter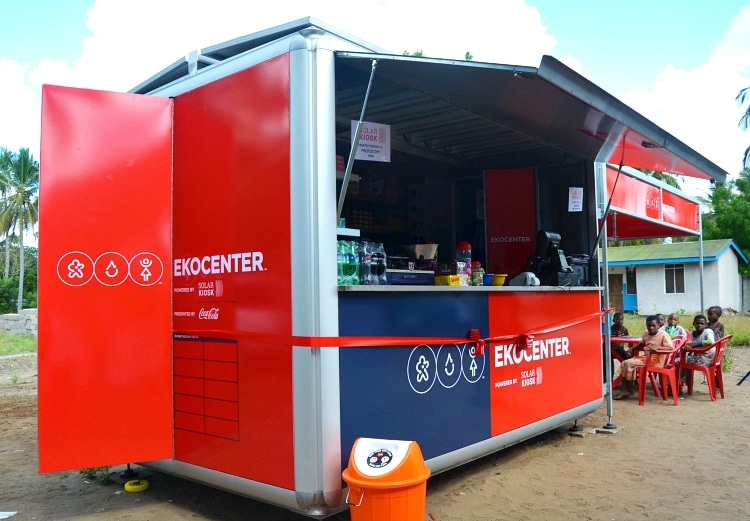 Perhaps the most memorable part of my trip to Tanzania was visiting the small, rural village in Tundwi for the dedication of the new solar-powered Coca-Cola EKOCenter. This area, with approximately 1000 residents, has no electricity or access to clean water. The new EKOCenter changes that, bringing clean water, electricity, basic goods and even internet to the community.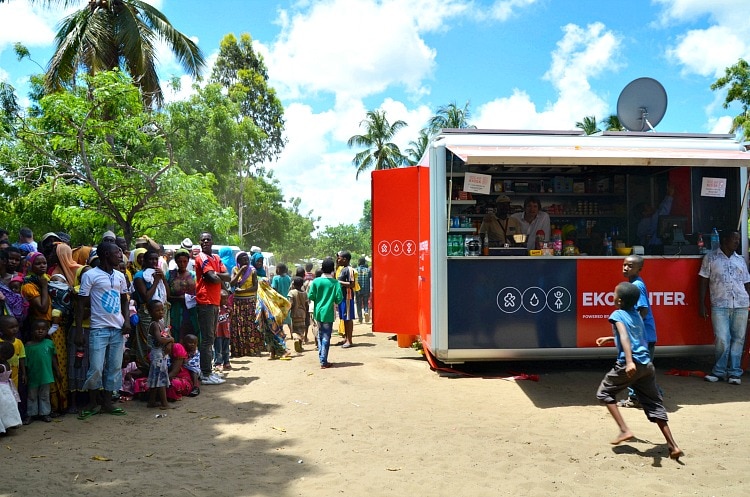 I think the EKOCenter concept is absolutely genius and applaud all the partners involved with the design and execution. Because the kiosks are modular, they're (relatively) easy to put together and transport. This particular EKOCenter is operated by a women entrepreneur, combining Coca-Cola's 5by20 initiative.
It was clear to me that Coca-Cola is making a positive impact through their global sustainability and business efforts, and I am beyond honored to have been a part of this trip. I will have more information about these programs (and photos!) in the coming weeks. For additional details on Coca Cola's social initiatives see: 5by20, Project Last Mile, and EKOCenter.
Special thanks to Coca-Cola for inviting me to Tanzania to learn more about their social initiatives. All opinions are my own.