It has been years since I drove down International Drive in Orlando, Florida. Since we tend to visit Disney World on most of our trips, we usually stay on Disney property. But now, with the opening of the Wizarding World of Harry Potter at Universal Orlando, we have been looking for new accommodations close to the Harry Potter action.
CoCo Key Water Resort fits the bill pretty nicely, located just a few miles from Universal Orlando on International Drive. In a previous life, CoCo Key was Hilton Inn South, and later Ramada Inn. Now, other than the outside shell, CoCo Key looks brand spanking new.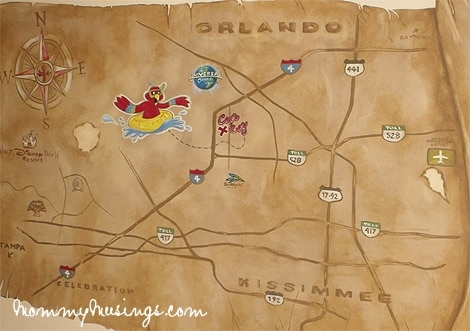 My family was fortunate enough to be hosted for a night at CoCo Key Water Resort to check out the new digs.
Upon arrival, I have to admit that I had no clue what was in store for us. From the street, CoCo Key Water Resort looks like your typical International Drive hotel. There is no view of the water park and the building itself (from the outside) is pretty underwhelming.
Thankfully, that all changed when we stepped foot inside the resort...yes, I said resort. Not motel, not inn.
Check-in was a breeze, and there were free chocolate chip cookies in the lobby...always a favorite with our family.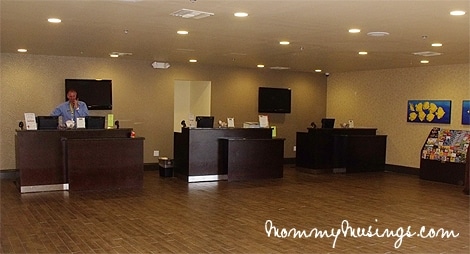 The water park and rooms are actually separate in that you have to add on the water park package to your room to get access. At the same time, this also means you can buy water park passes without booking a room.
We checked in for 1 night with 2-day water park passes, which is actually a wrist band you must wear to enter.
Once checked-in, we went straight to the room which I found to be more than enough space for a family of 3-4. Our room featured 2 queen beds, a desk, vanity and flat screen TV. Much larger than other value rooms in the area. Being that the resort is brand new, everything was spotless. I have to say I felt more comfortable in this room than others I have stayed at in Orlando.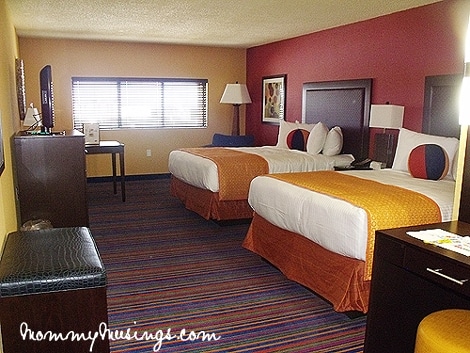 Wi-fi is included with the water park package, which is an extra $19 a day and well worth the price. There is also free on-site parking and transportation to Sea World, Universal Orlando, Wet n Wild and Aquatica.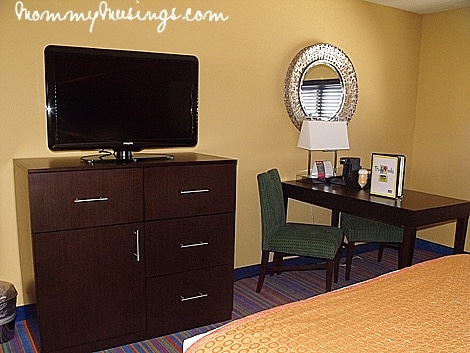 At this point we still hadn't seen the water park. We quickly changed into our swimwear and made our way to the water area to get an hour or two in before closing. Normal water park hours of operation are 7 days a week 11am to 9pm.
As we entered the water park my daughter's eye got wide- This place is a playground of water fun for kids!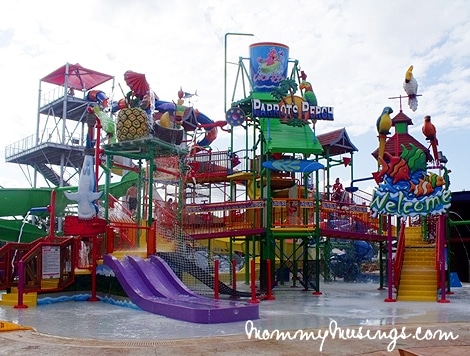 And adults...Just look at those slides! That orange and blue one is no joke. My husband and I both agreed that it rivaled the ones at any of the major water parks.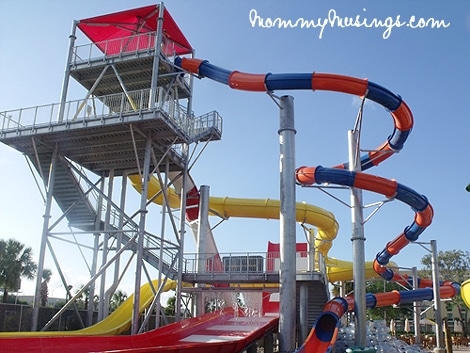 The water park was much larger than I expected, but small enough to be manageable, especially with small children. The play area has something for every age.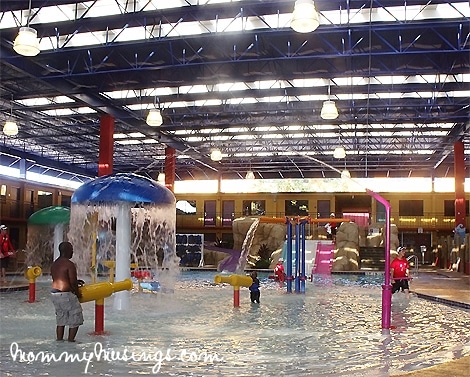 Small children are required to wear safety vests which are provided. There are also multiple lifeguards on duty at all times. I counted at least 10 on our visit.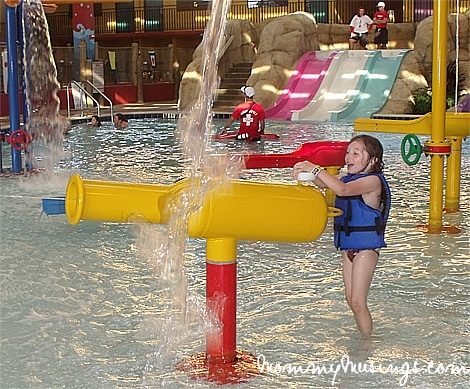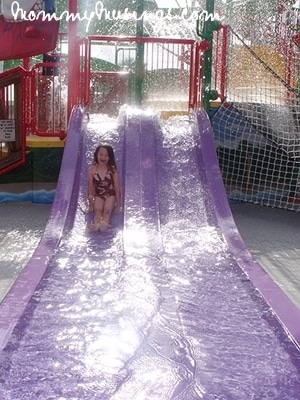 We spent about an hour and a half playing before we got a bite to eat and headed to the room for the night. Since this is a resort, there is on-site dining and room service as well as a little bar that serves tropical drinks. We stopped in the on-site grocery/gift shop and picked up a few mini bottles of wine (1 glass) for only $2 each!
The beds were comfy and the hotel itself was quiet, which made for a peaceful night's sleep. Overall, we enjoyed our experience at Coco Key water resort and I would not hesitate to stay here again. The value for the room and water park can not be beat for the area.
For more information or to book a room, visit CoCo Key Hotel and Water Resort.