This is a sponsored post by Lunchbox on behalf of Knorr Sides. All opinions are my own.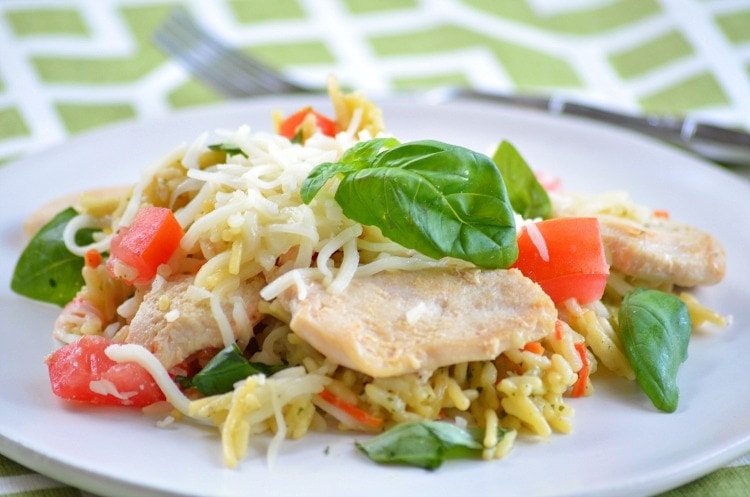 Finding quick and easy meals that my whole family enjoys is easier said than done. And when I mean quick and easy, I mean 25 minutes or less in the kitchen from start to finish. If the entire dinner can be made in one pot or pan, that's an added bonus! Recently I have been experimenting with Knorr Sides as an entree instead of just as a side dish and have had some great success.
I want to share with you one of my new favorite recipe discoveries, combining Knorr Creamy Chicken Rice with chicken, tomatoes, basil and mozzarella for a delicious Creamy Bruschetta Chicken main dish. It's a big hit at my house!
This recipe came courtesy of Knorr Sides, but they are much more than just a side dish! They're actually great cooking partners to create flavorful dishes my family will love. Plus, I can find all of my favorite Knorr Sides at Meijer with special deals that save me time and money.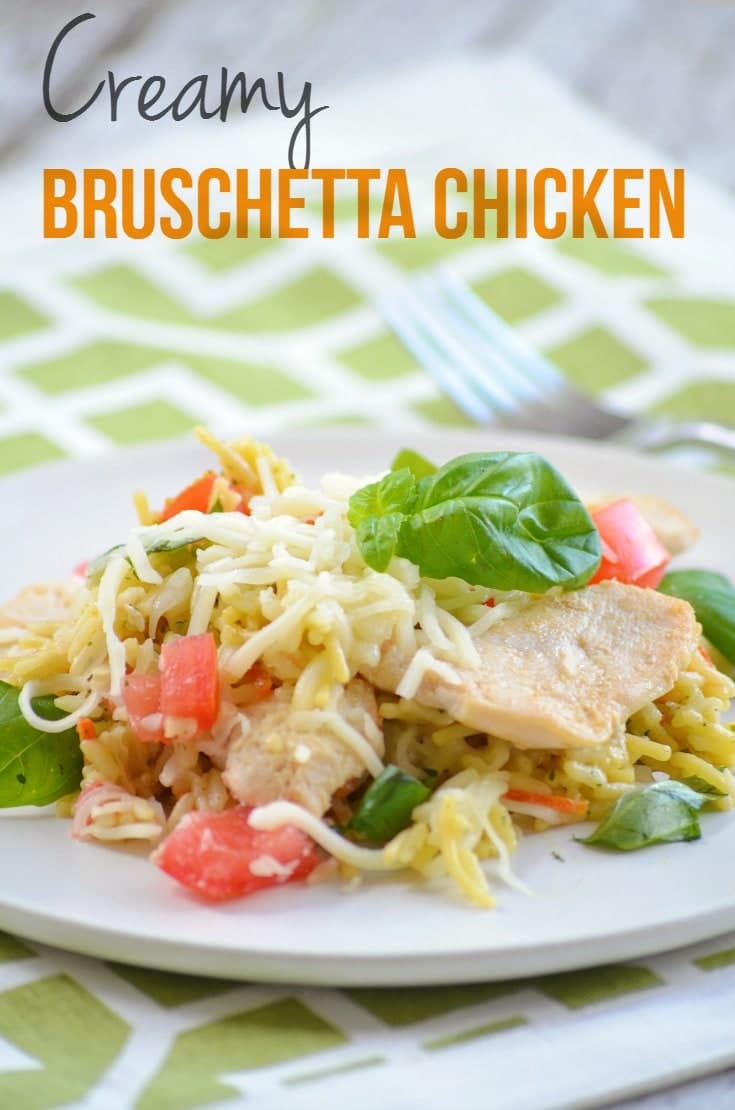 Creamy Bruschetta Chicken Recipe
Ingredients
1 Tbsp. olive oil
1 lb. boneless, skinless chicken breasts, sliced
1 clove garlic, chopped
1 package Knorr® Rice Sides™ – Creamy Chicken flavor
2 large tomatoes, seeded and chopped (about 2 cups)
½ cup shredded mozzarella cheese
2 Tbsp. chopped fresh basil leaves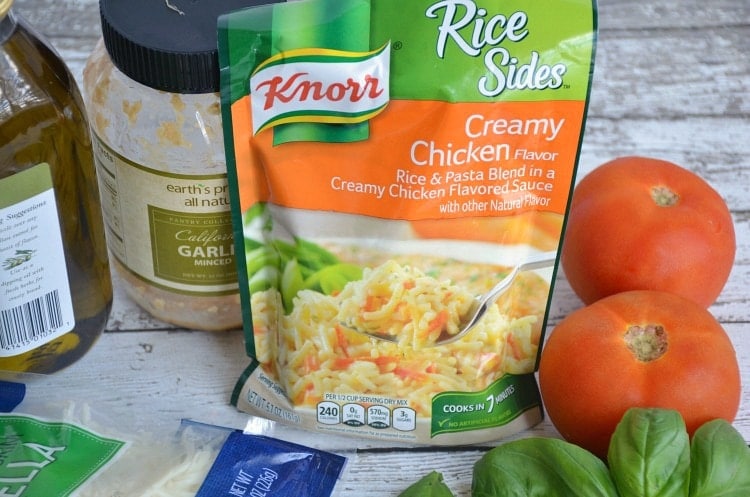 Directions
HEAT oil in large nonstick skillet over medium-high heat and cook chicken, stirring frequently, until chicken is thoroughly cooked, about 4 minutes, adding garlic during the last 30 seconds of cook time. Remove and set aside.
PREPARE Knorr® Rice Sides™ – Creamy Chicken flavor in same skillet according to package directions.
STIR in chicken and tomatoes. Sprinkle with mozzarella and basil.
TIP: Serve with a drizzle of Balsamic Vinegar.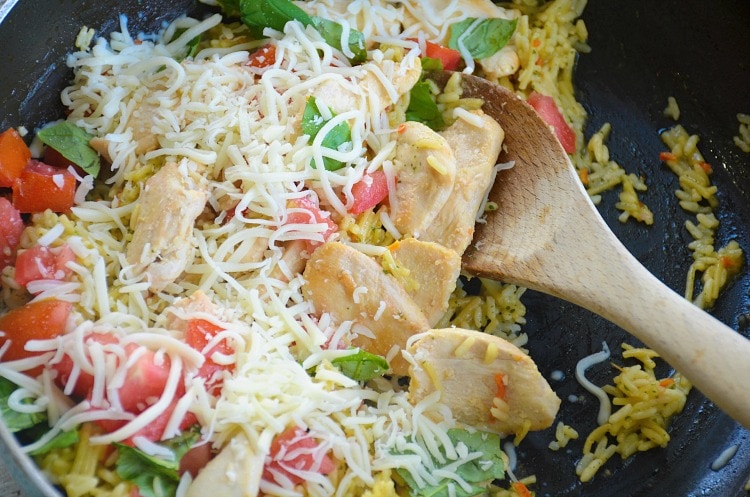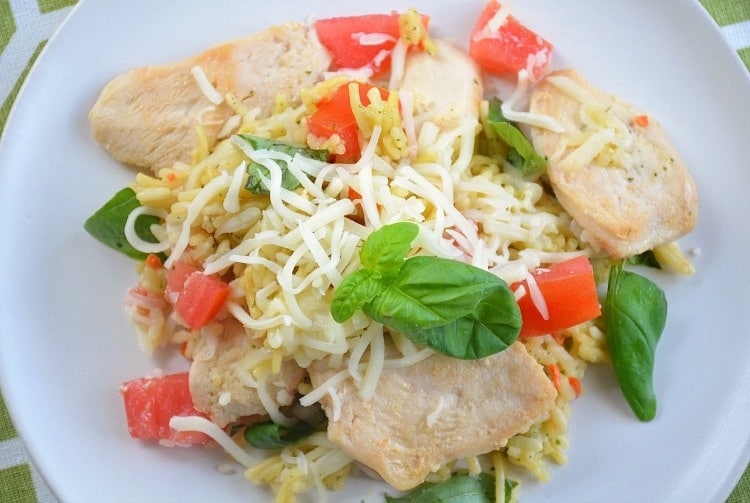 Create a Family Favorite with Knorr Sides at Meijer
Now, instead of worrying about what to make for dinner, I can get excited about all the great Knorr meals just waiting to be discovered at Meijer. Visit on 2/22/15 through 2/28/15 where all Knorr sides are buy 10 for $10 - get 11th FREE! Visit here for more savings.
Meijer Gift Card & Cooking Set Giveaway
One lucky Mommy Musings reader will win a $150 Meijer gift card and a 12-piece stainless steel cooking set!
OPEN ONLY TO LEGAL U.S. RESIDENTS, RESIDING IN THE STATES WHERE MEIJER STORES ARE LOCATED, INCLUDING IL, IN, KY, MI, OH, AND WI, WHO ARE 18 OR OLDER AS OF DATE OF ENTRY.  Limit one (1) entry per Participant during the Sweepstakes Period.
Giveaway ends 12:00 p.m. ET on Friday, February 27, 2015. See here for official rules.
To enter, retweet this tweet on twitter. https://twitter.com/MommyMusings/status/570095405871992836