Kayla Aimee from kaylaaimee.com attended the Decades Of Kissimmee Memories press trip on behalf of Mommy Musings. She is sharing several posts about the attractions she visited as she experienced Kissimmee firsthand. When she's not wrangling gators in Florida, she resides just north in Atlanta, where she writes about faith, family and her tendency to be (only slightly) neurotic.
And the Oscar vacation goes to...
This past week I traveled to Kissimmee, Florida to meet the five families who were finalists in the Kissimmee Decade Of Memories Contest and experience a little bit of Kissimmee with them as they anxiously awaited the reveal of the grand prize winner.
Over the course of a few days I got to know the Driver, Henning, Levinson, Tippin, and Shuff families as we accompanied them to various attractions such as the Boggy Creek Airboat rides and SeaWorld, giving them a small taste of all the fun, family friendly activities that Kissimmee has to offer!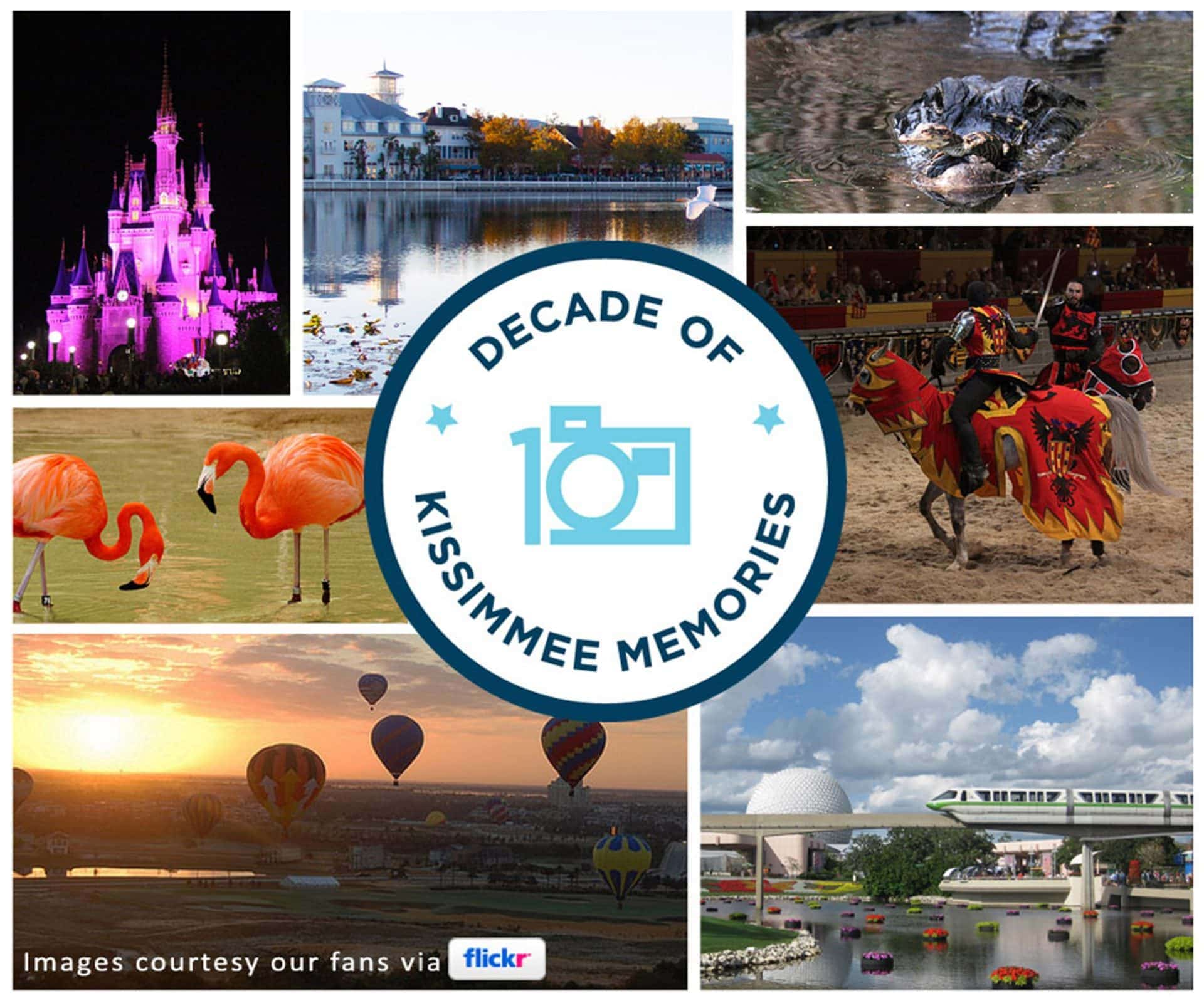 Then it was time for the big reveal, who would be the winner of the grand prize and win ten years of Kissimmee, Florida vacations- complete with transportation and lodging at the beautiful Westgate Vacation Villas?
Westgate Resorts rolled out the red carpet (literally!) for the five finalist families to attend the reveal luncheon (confession: I totally walked the red carpet after they were finished. Who doesn't love to walk a red carpet? So fancy!) The meal and the live music were both fantastic and I loved the cute cake pop floral centerpieces on the tables, proving that even the fanciest resorts get their ideas from Pinterest just like the rest of us 😉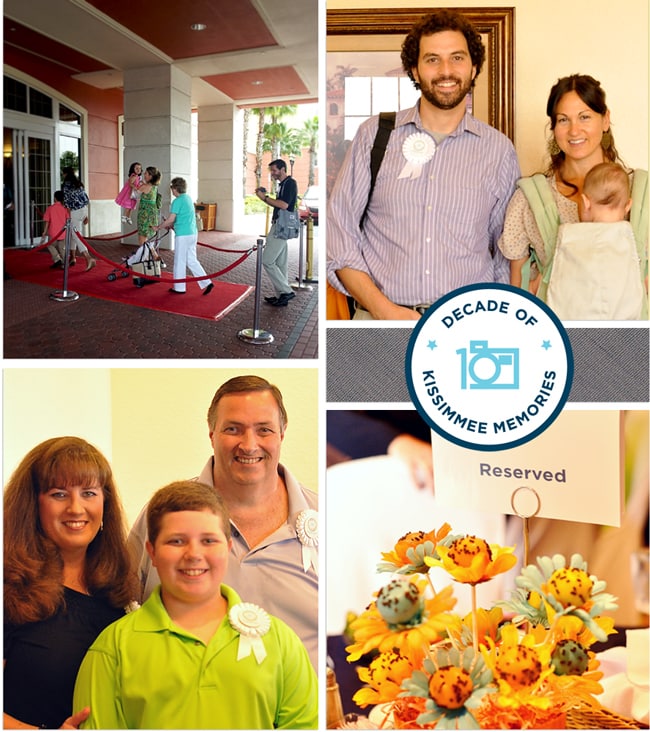 And the kids busied themselves with fruity drinks and cocktail umbrellas while we waited.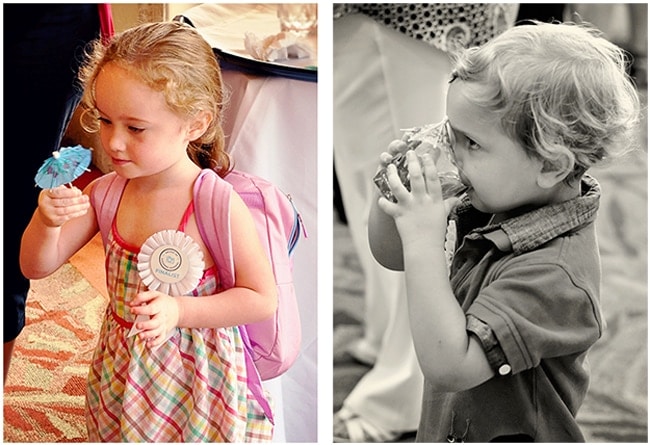 Then we enjoyed watching interviews with each of the families and we watched each of their submission videos one last time before the winner was announced. It was a nerve-wracking wait! I mean, what would you do if someone told you that you had just won ten years of vacations to Kissimmee, Florida? Maybe tear up a little? Me too.
And that's exactly what Brooke Shuff did when she was announced the winner of the Kissimmee Decade Of Memories Contest.
Congrats, Shuff family! I loved seeing the expression on Brooke's face when she won. Her husband, Jonathan, was unable to accompany her on the trip so she called him from the stage and I heard her exclaim "We won! Can you believe it?!"
The Experience Kissimmee team presented Brooke with her huge check (it was so fun to see one of those in person!) and then her three children, Charlie, Catherine, and Calvin danced around it in the confetti in celebration.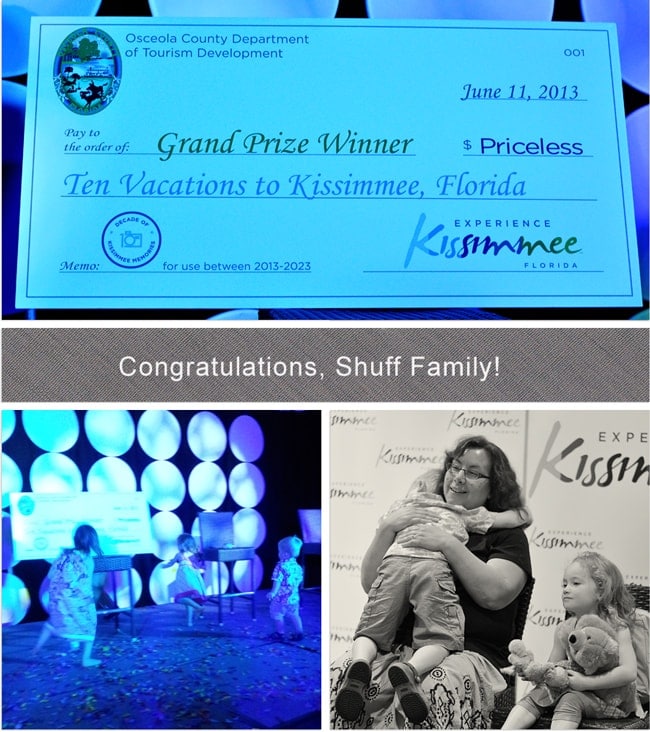 Afterwards, Brooke shared her excitement at being able to escape the Michigan winters with her family every summer, a sentiment that she captured perfectly in her submission video, which you can see here (the very end of which is completely hilarious!) Fun fact: I asked Brooke if she had ever done anything like this before and she told me that this was the very first video that she has ever made!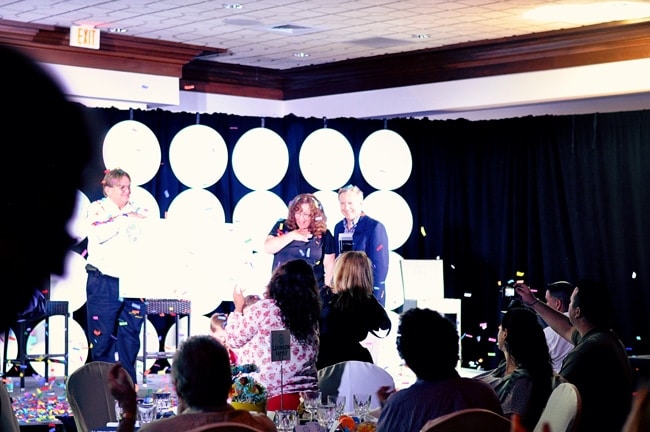 It was a wonderful trip and I can't wait to share more about the amazing activities that we experienced in Kissimmee!
(Disclosure: Travel and accommodations were provided to me, however, all opinions are my own)