Having grown up in St. Petersburg, Florida, and currently living there now, I'm very familiar with TradeWinds Island Grand Resort on St. Pete Beach. I've even recommended it as a great family-friendly beach resort to friends and family who live out of state because of its reputation— even though it had been a good 18 years since I last stayed there!
Before my recent getaway with my husband, the last time I stepped foot onto the Tradewinds property was in high school for a graduation party. What's funny is that a lot has changed, and much has stayed the same— bringing back fond memories of being at the beach with friends when I was a teenager.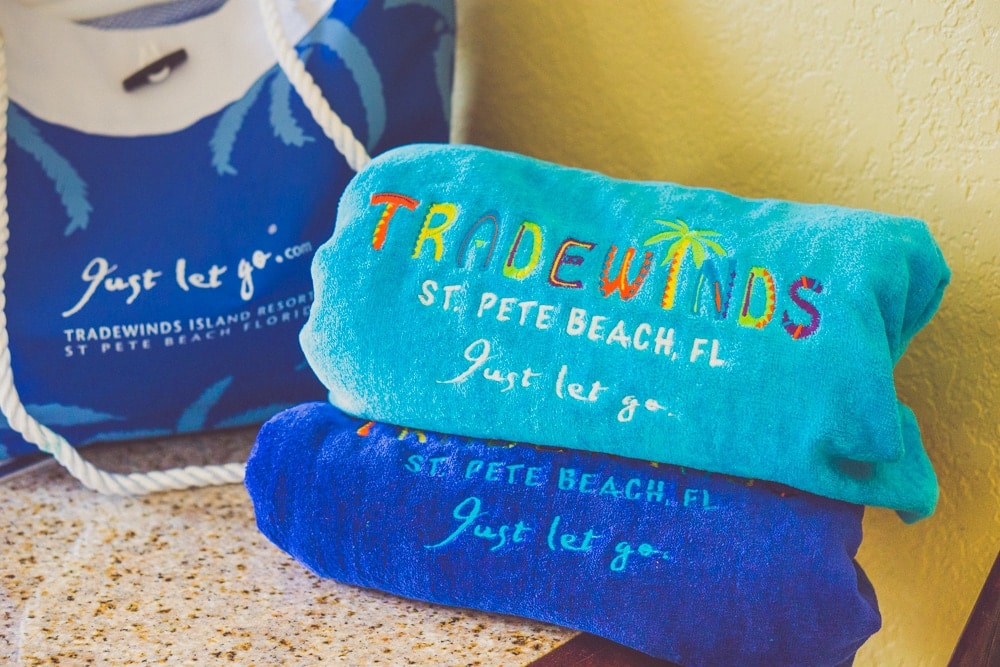 I was so excited to return to Tradewinds Island Grand Resort and show my husband the St. Pete Beach that I grew up with. Though the lobby has been completely redesigned, it was still a blast from the past from the moment we checked in.
From the garden courtyards to the swans and the paddle boats, Tradewinds is a resort that you can look forward to coming back to season after season. I wouldn't be surprised if families return year after year for upwards of 20 years….even coming back now with grandkids. It's that kind of place.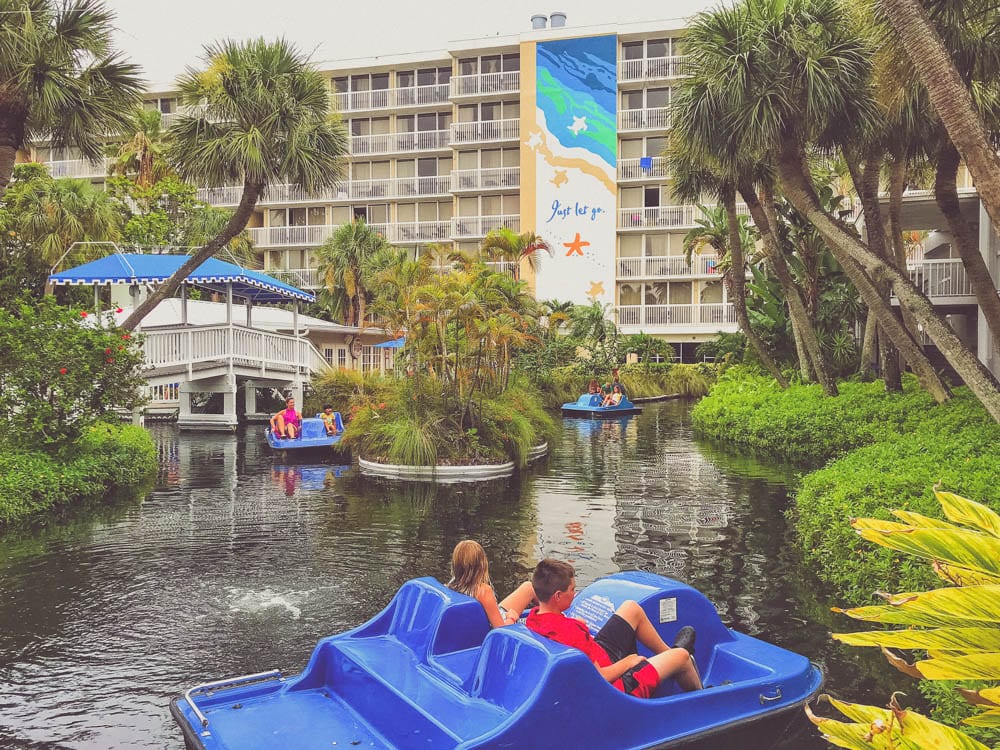 Our room had an amazing beachfront view, which made up for the dated decor. I spoke to a rep for the Tradewinds who informed me that the resort and rooms were getting a major overhaul starting this year— so that's something to look forward to. The room was clean, nonetheless… and again, you really can't beat a room opening up to the beautiful white sands of St. Pete Beach.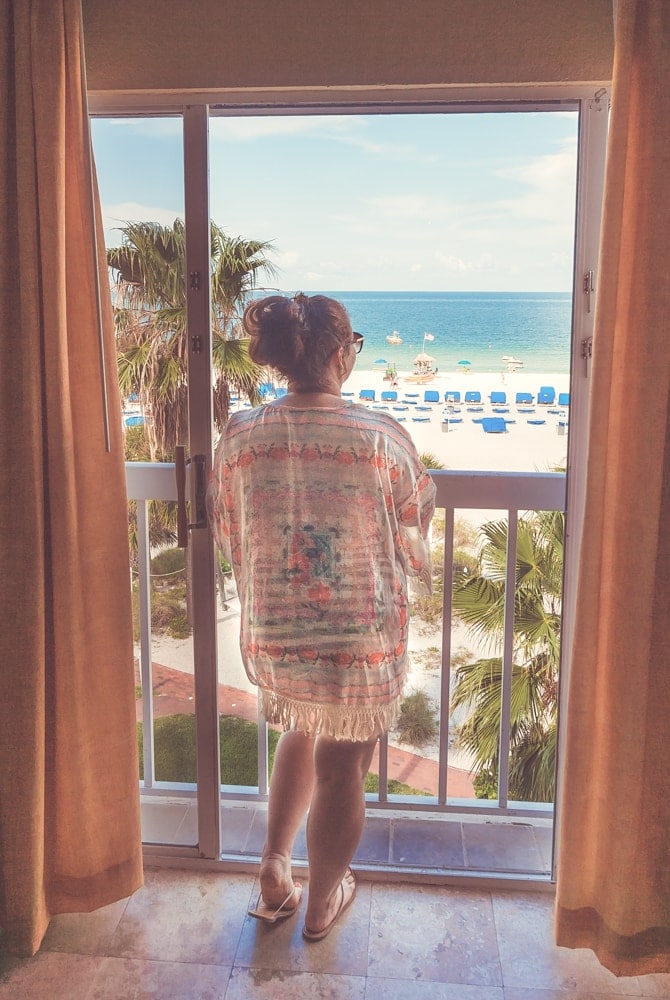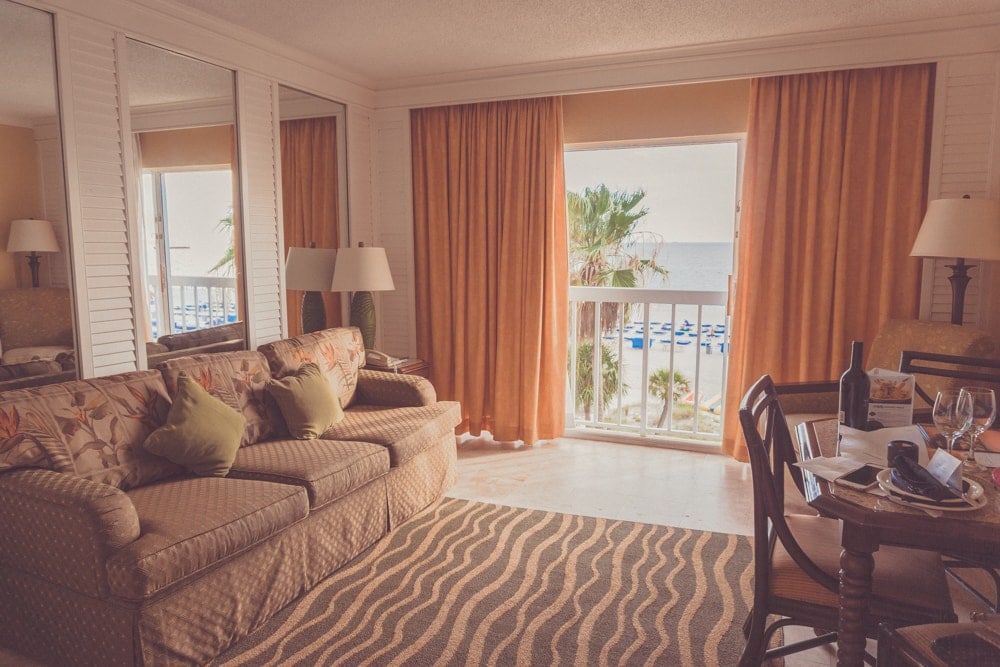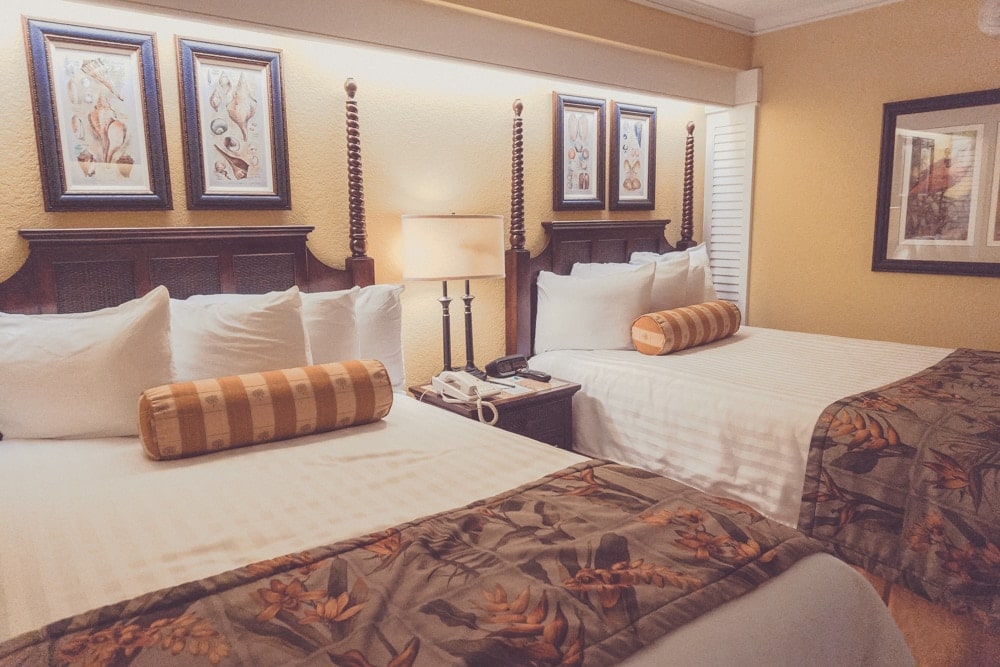 What makes TradeWinds Island Grand Resort different than other hotels on St. Pete Beach is its extensive list of activities and amenities.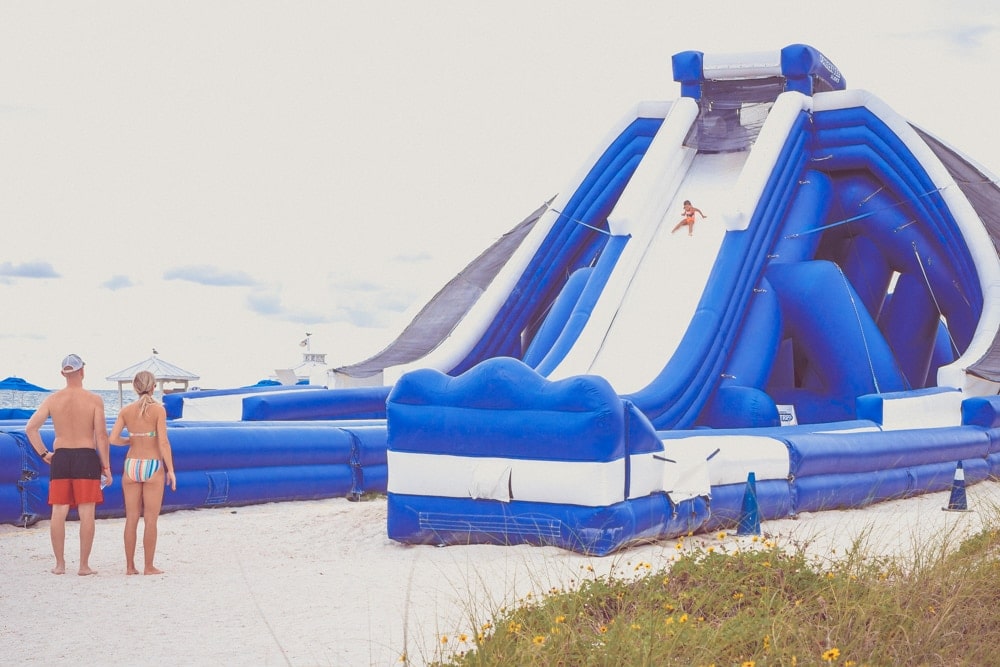 I stayed 2-nights with my husband, and I have to tell you, it wasn't enough time! We never left the resort other than to have dinner at the nearby RumFish Grill Seafood Restaurant at Guy Harvey Outpost—which is also a part of the Tradewinds Beach Resort family— and felt as if we barely scratched the surface of what's offered at Tradewinds Island Grand Resort.
And just so you know, RumFish Grill is soooooooo good — both the menu and atmosphere are fantastic!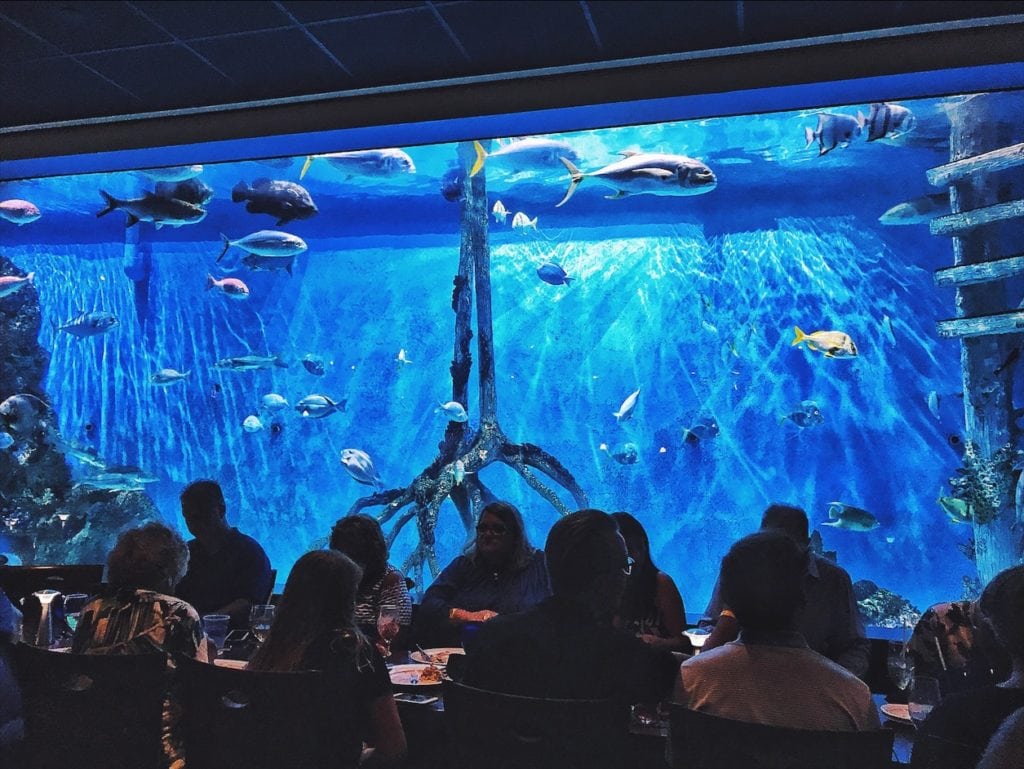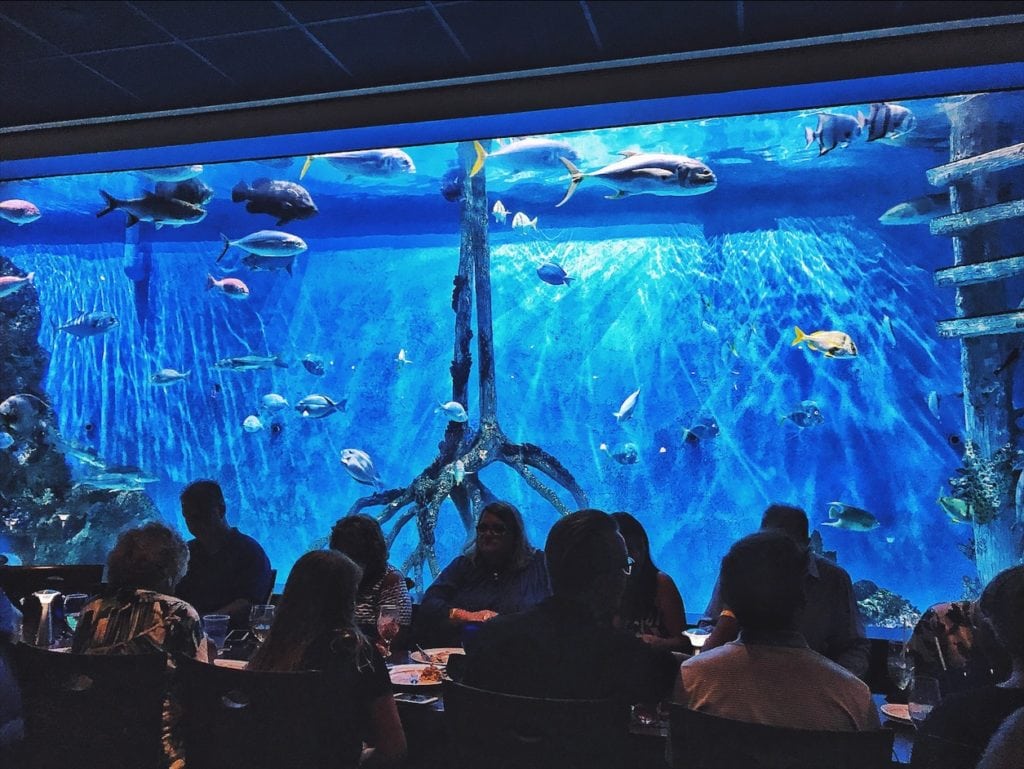 Our first full day was quite memorable as we signed up to go parasailing. This was an adventure neither my husband nor I had done before, and to be completely honest, we were scared out of our minds. I don't know why we were so nervous, because the experience was totally awesome!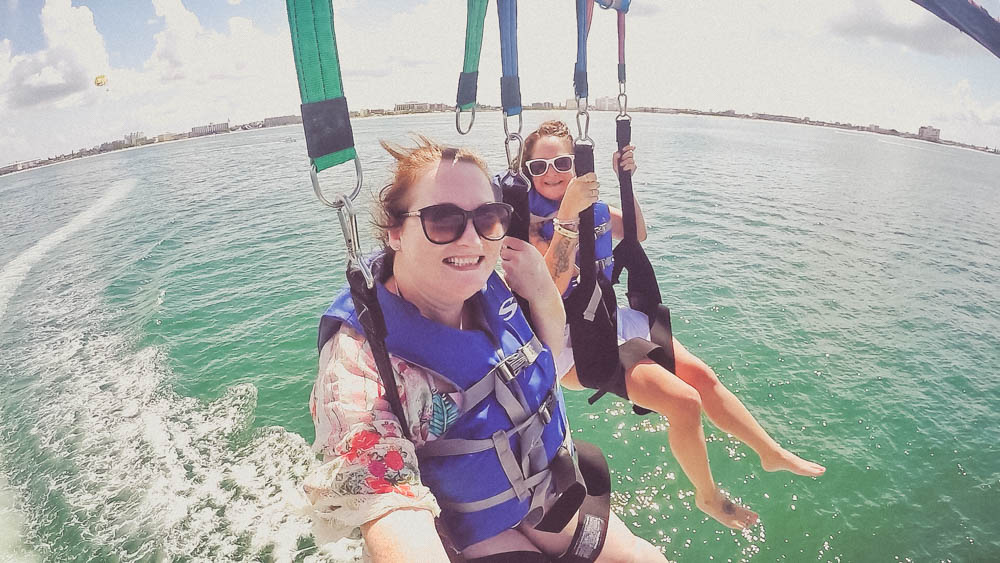 The parasailing crew at Tradewinds are true professionals and explained every step of our adventure. My husband ended up going solo (his choice!) because my best friend, who was also staying at the resort, went with me. We felt like fools once we were up in the air because it was so peaceful. Parasailing is just like floating over the ocean with a bird-eye view...there's nothing bumpy or scary about it.
After parasailing, we retreated for the rest of the afternoon in a Tradewinds resort beach cabana. I was very surprised to learn that the use of a beach cabana is included as part of the Tradewinds resort amenity fee.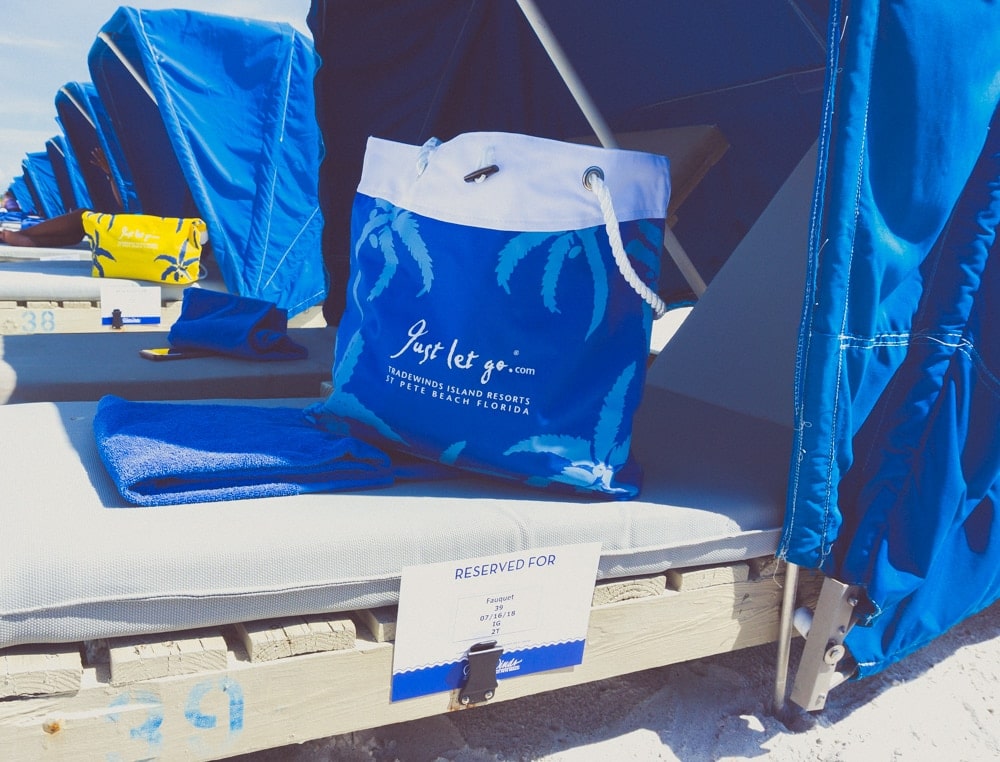 I'm very fair skinned and don't like being in the sun for too long, so a beach cabana is a must for me. I enjoyed every minute of our time in the cabana because it was an opportunity to just let go.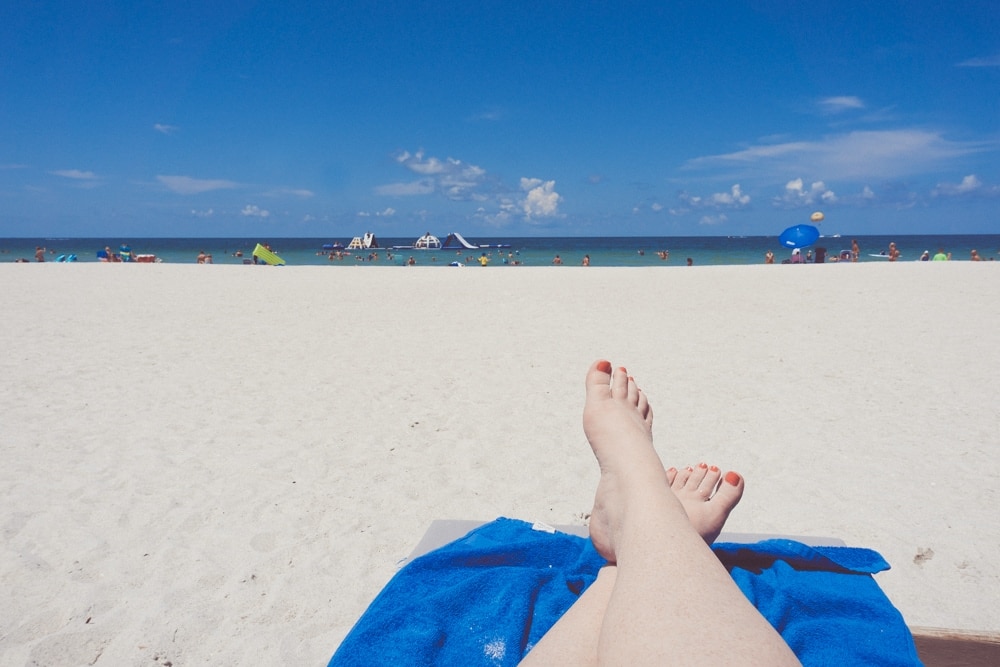 My husband and I ordered a few tropical drinks, and we felt like we were in paradise! For a second we had to pinch ourselves because WE LIVE HERE — but we hardly ever take advantage of our local resorts and amenities. It was clear that had to change because we were living our best life at the Tradewinds on St. Pete Beach.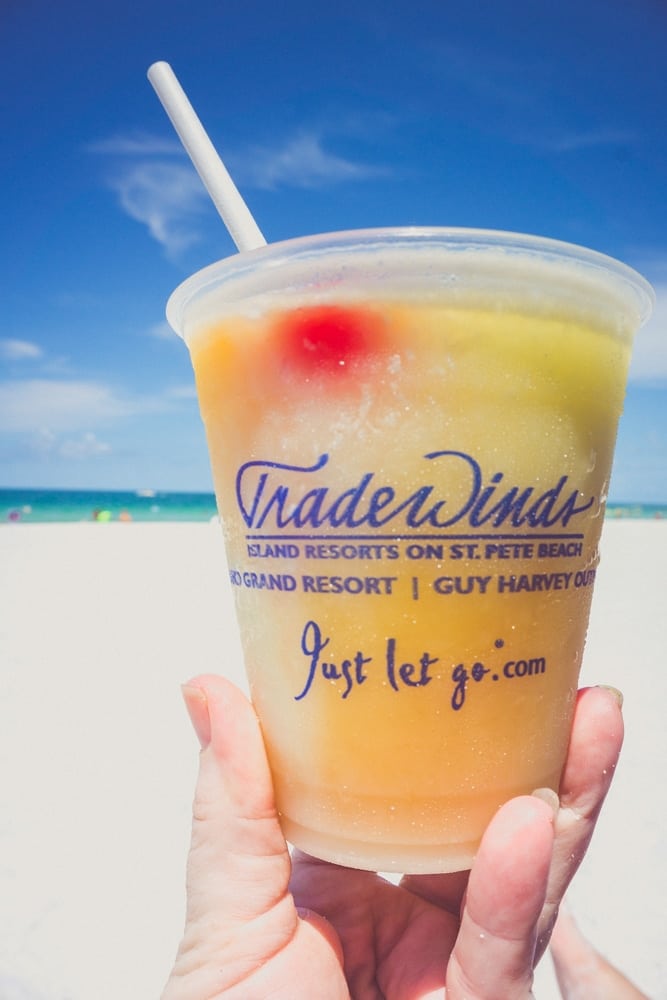 Once we had as much sun and fun as we could handle, we had a quick and delicious lunch at Flying Bridge (get the blackened grouper sandwich!) before napping for the rest of the afternoon.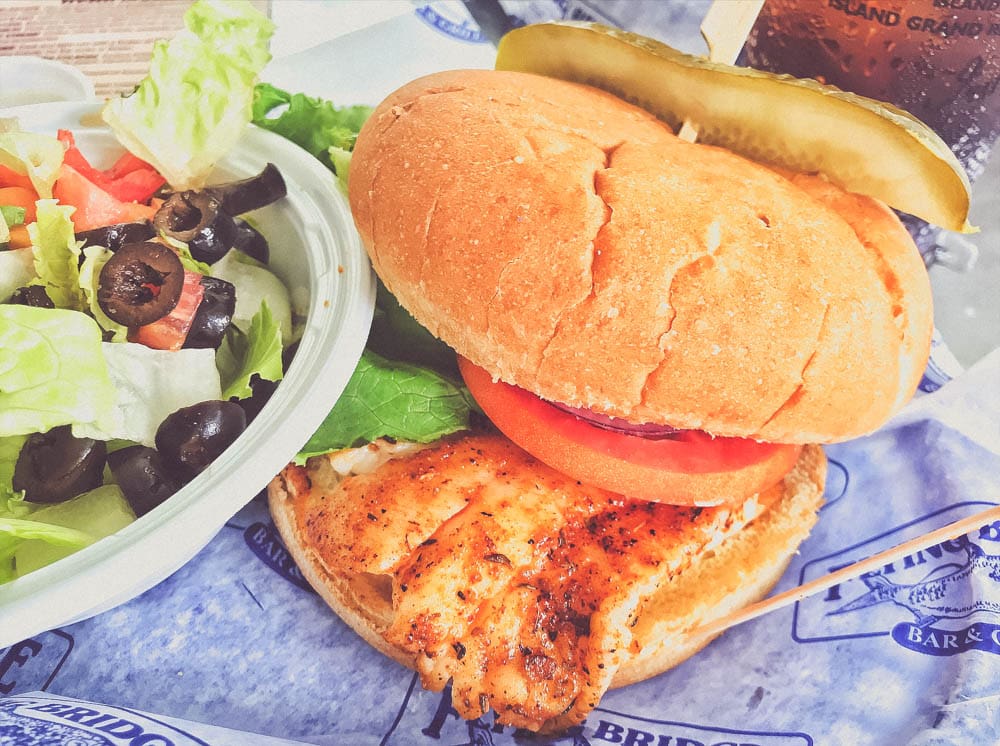 We didn't have to go far for our meal that evening because we ate on property at the Palm Court Italian Grill.
I assumed this was a fairly casual restaurant, and it is to an extent— while you don't need to show up in cocktail attire, the food would make you believe otherwise!
Palm Court is consistently ranked as the top restaurant on St. Pete Beach on TripAdvisor, and after one dining experience, it was easy to see why. The food is incredible!
Our weekend getaway at Tradewinds ended with cocktails at Salty's Tiki Bar. Honestly, we couldn't have had a better staycation and are hoping to return as soon as possible.
Looking back, it was a shame our daughter didn't join us because Tradewinds Island Grand Resort is ideal for families. Don't get me wrong, my husband and I had an AMAZING stay, but so many of the activities included with the resort amenity fee are family-friendly.
Tradewinds Resort Amenity Fee Includes:
Unlimted rides on Island Grand's High Tide Slide, Guy Harvey Outpost's Surf WipeOut, and Island Grand's waterway paddleboats
Beach cabana with hood for two
Guy's Great Touch Tank Experience
Family Pirate Show
Beach Walks
Fishing Forums
Campfire S'Mores
Sea Turtle Talk expeditions
Use of fitness centers
Complimentary Yogafit classes
Tennis court access
Day play for mini golf and beach volleyball
Beach games
Access to seven swimming pools
Pool activities
Dive-On Movies
Pool towels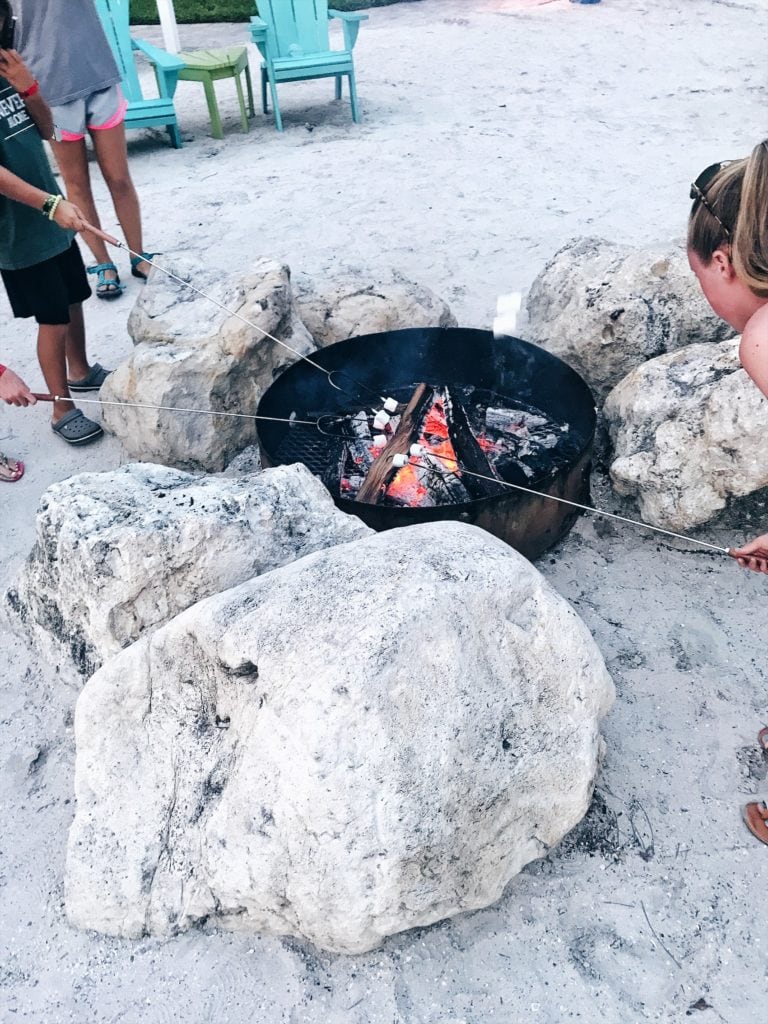 If you're thinking about a taking a family vacation to beautiful St. Pete Beach, seriously consider a stay at Tradewinds Island Grand Resort. The resort is a true destination, offering families time to unwind from the chaos of day to day life, and ultimately just let go.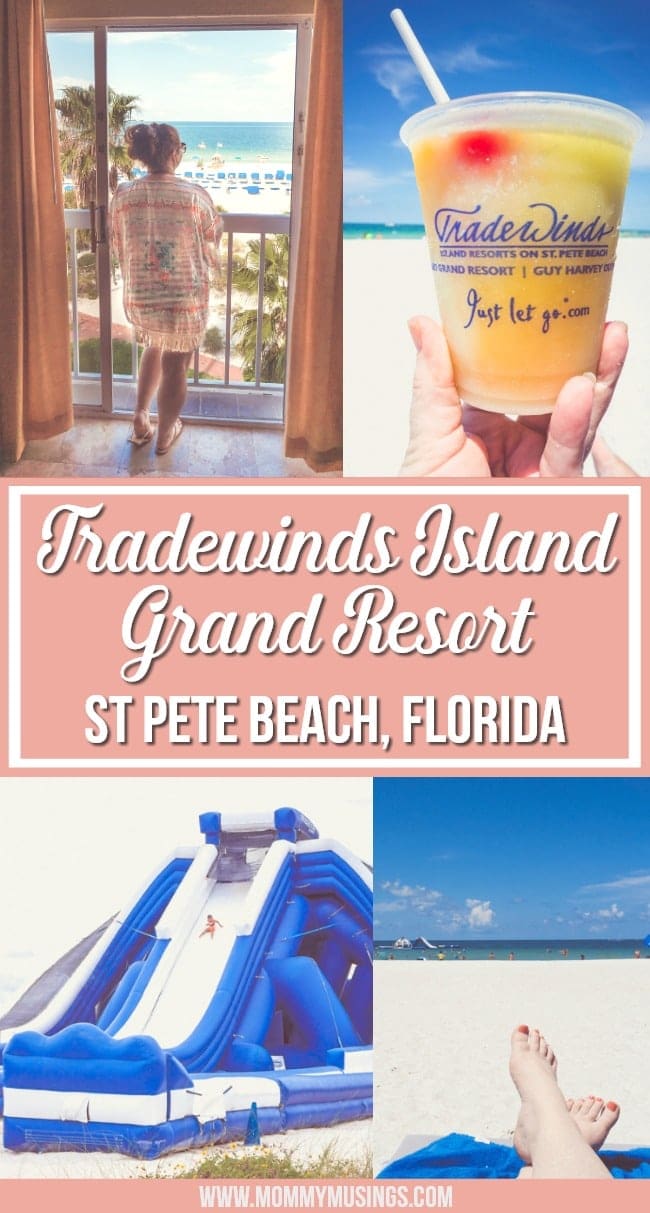 Other Posts You Might Like:
Special thanks to Tradewinds Island Grand Resort for hosting our stay. All opinions are my own.