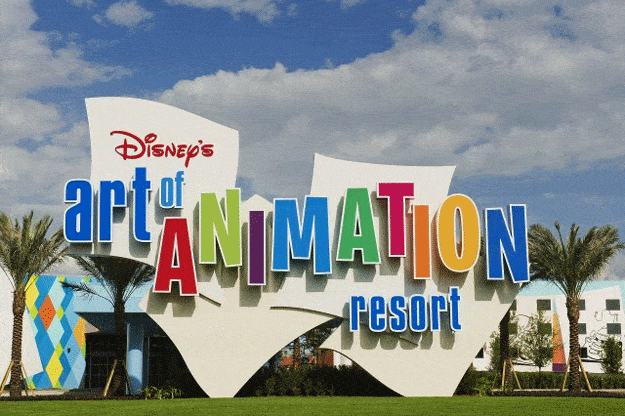 I have only one piece of advice for choosing a hotel when traveling to Disney World with toddlers…Stay on site!
While you may think staying on Disney property is out of your budget, you would be surprised at how low some of the values are compared to off site hotel/motels.
Disney World has 3 main classes of hotels (not including Disney Vacation Club & the campground at Fort Wilderness).
Value - The most inexpensive Disney lodging. Themed Resorts that have bus transportation to and from parks. Resorts include, Disney's All-Star (Sports, Movies & Music), Disney's Pop Century, and the new Disney's Art of Animation.
Moderate - Mid priced Disney themed hotels. Rooms are slightly larger than values and provide mini fridge and coffee makers in rooms. Bus transportation to and from parks.
Deluxe- Most expensive Disney themed hotels. Largest rooms and beds with table service dining available. These hotels are closest to the Disney Parks and provide either monorail, boat, or bus transportation Parks.
The main reason you will want to stay onsite when traveling with toddlers is the convience factor. All Disney hotels provide free transportion to and from the Disney Parks as well as Downtown Disney. This free service allows you to easily take your little ones back to the hotels midday for naps if needed (and you WILL need them). Even with the close proximity of the resorts to the parks, and the complimentary transportation, you will still need a stroller for your toddler.
Staying off site, you will most likely have to drive to and from the parks and pay for parking, which is very time consuming, expensive (Parking is $14/day)  and exhausting in itself.
The theming at the Disney Resorts is fantastic! -- It really adds the "Disney Magic" to your vacation experience. Each hotel also has a food court and gift shops, as well as themed pools, providing everything you need for an amazing stay at Walt Disney World.