I've got some fun Disney news that I'm excited to share— Next week I'm headed to Walt Disney World with 24 great bloggers to celebrate all things Disneynature!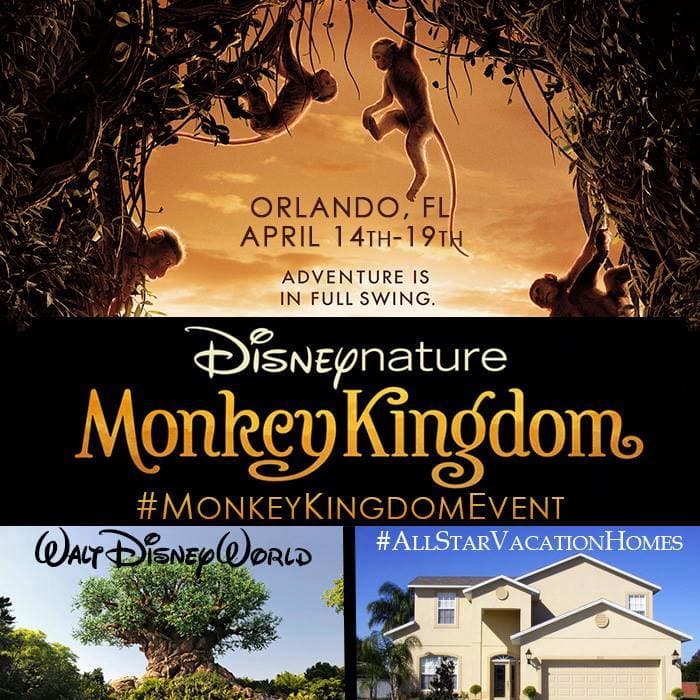 I'll be staying for 4 nights in an All Star Vacation Homes with four fab bloggers for the #MonkeyKingdomEvent. The agenda is jam-packed with activities to help bring awareness to the film as well as conservation and the environment (remember April 22 is Earth Day!).
Want to know what we'll be seeing/doing?
Here's a peek at the agenda:
Screening of Disneynature's MONKEY KINGDOM (which I've already seen & can confirm is fantastic!)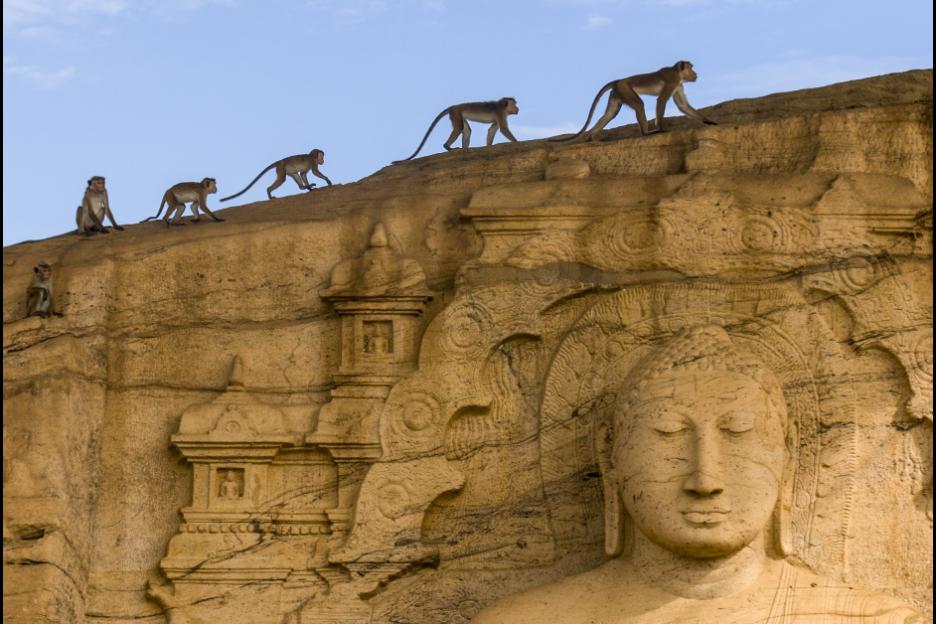 Backstage Tales Tour, Wilderness Explorers Guide and Wild Africa Trek at Disney's Animal Kingdom — Super excited about all of these adventures!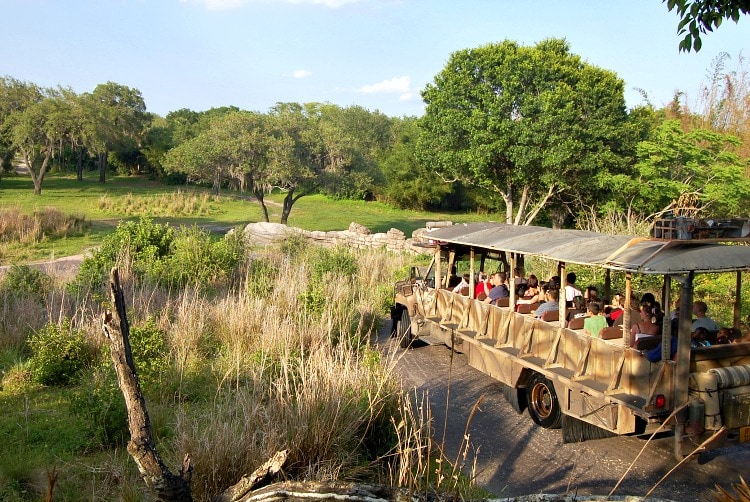 Lunch at Sanaa Animal Kingdom Lodge, Kidani Village 

with

Greg Peccie, DAKL Animal Operations Manager

and 

Dr. M Sanjayan, Disneynature Ambassador.
Fish Feed at EPCOT's "Living Seas" + learn about Dolphin Research
Guided tour through select gardens/exhibits at EPCOT International Flower & Garden Festival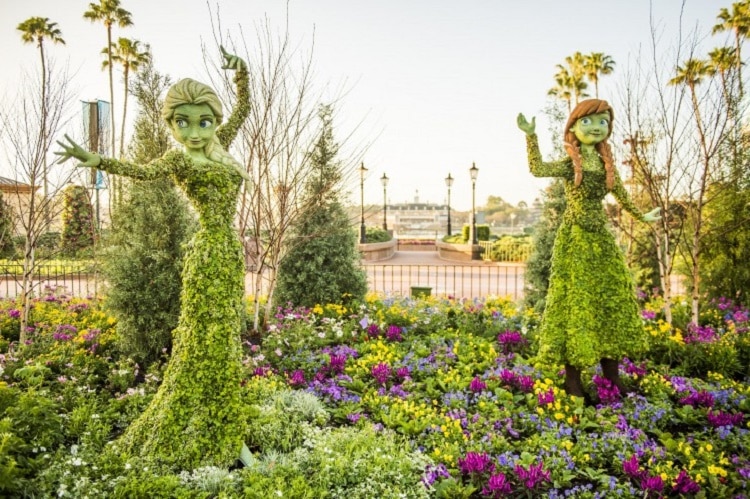 Plus free time at Disney's Hollywood Studios and Magic Kingdom!
I'm sure there will be plenty of surprises in store, too! I haven't been to the Disney Parks in quite awhile, so I am very excited to get back and see all the new additions, especially this year's EPCOT International Flower & Garden Festival and the MONKEY KINGDOM Sand Sculpture.
You can follow all the action on Twitter with hashtags #MonkeyKingdomEvent, #AllStarVacationHomes and #DisneySide.
MONKEY KINGDOM is Disneynature's sixth theatrical release, set in the storied jungles of South Asia. Narrated by Tina Fey, this True Life Adventure follows the exciting world of new mom Maya, a clever and resourceful blonde-bobbed Macaque monkey, who's determined to give her son a leg up in the world.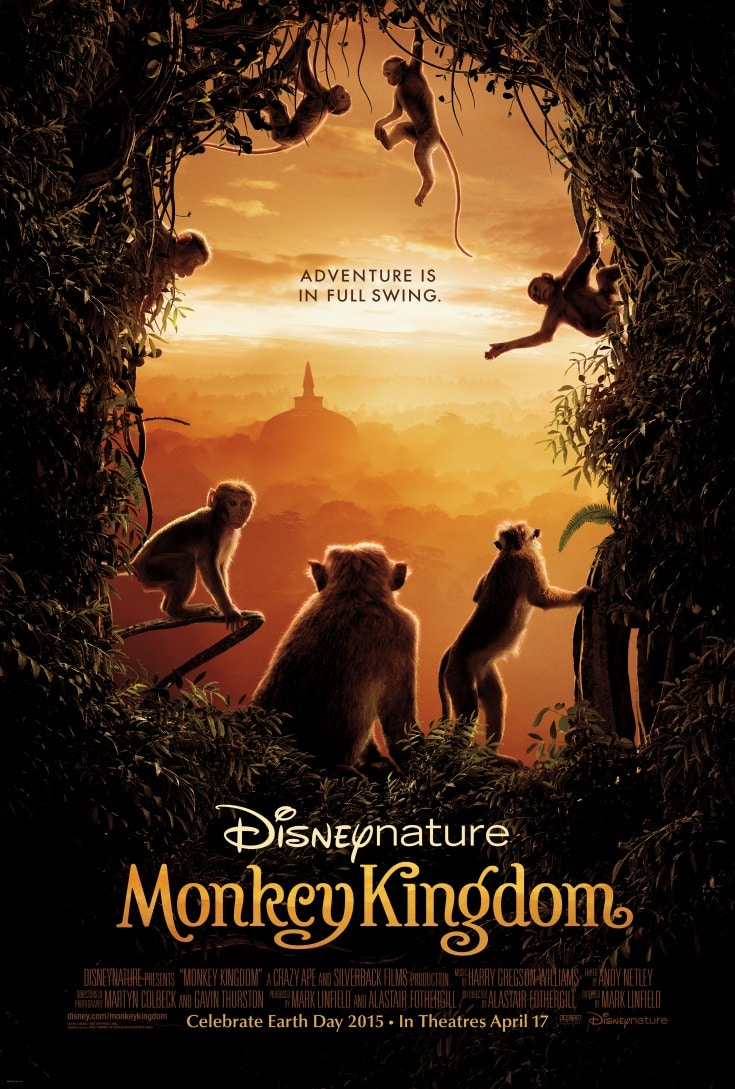 Life is an adventure for Maya, the clever and resourceful blonde-bobbed monkey in "Monkey Kingdom," Disneynature's new feature film set among ancient ruins in the storied jungles of South Asia. Maya's world is forever changed when she welcomes her son, Kip, into her complicated extended family. Like all families, Maya's has more than its share of colorful personalities—and she's determined to give her son a leg up in the world. When their longtime home at Castle Rock is taken over by powerful neighboring monkeys, Maya's whole family retreats, and she uses her street smarts and ingenuity to uncover untapped resources amidst strange new creatures and unsettling surroundings. Ultimately, they will all have to work together to reclaim Castle Rock, where Maya can hopefully realize her dreams for her son's future.
Featuring a rich variety of characters, including a mischievous mongoose, simple-minded langur monkeys, predatory leopards and monitor lizards, "Monkey Kingdom" is narrated by Tina Fey ("30 Rock"), directed by Mark Linfield ("Chimpanzee," "Earth") and co-directed by Alastair Fothergill ("Chimpanzee," "Bears"). With music from award-winning composer Harry Gregson-Williams ("The Chronicles of Narnia: The Lion, the Witch and the Wardrobe," "Shrek" movies), Disneynature's eighth True Life Adventure—the follow-up to 2014's "Bears"—swings into theaters April 17, 2015.
**See Monkey Kingdom opening week (April 17 – 23) and Disneynature will make a donation in your honor to protect monkeys and other endangered species in their natural habitats**
MONKEY KINGDOM opens in theaters April 17!
Special thanks to Disneynature for fully hosting me at the #MonkeyKingdomEvent. All opinions are my own.