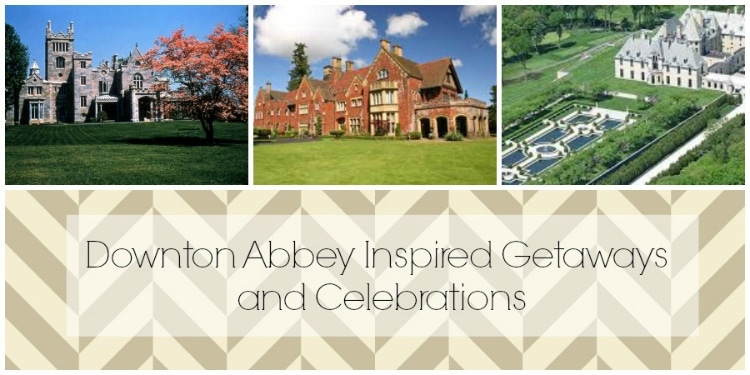 The PBS Masterpiece series Downton Abbey is going strong as it enters its final season season. Trips to the English countryside including visiting Highclere Castle that is the backdrop to the show have grown exceptionally popular. But, if you aren't able to swing a trip to the other side of the pond, you can have a Downton inspired vacation here in the United States.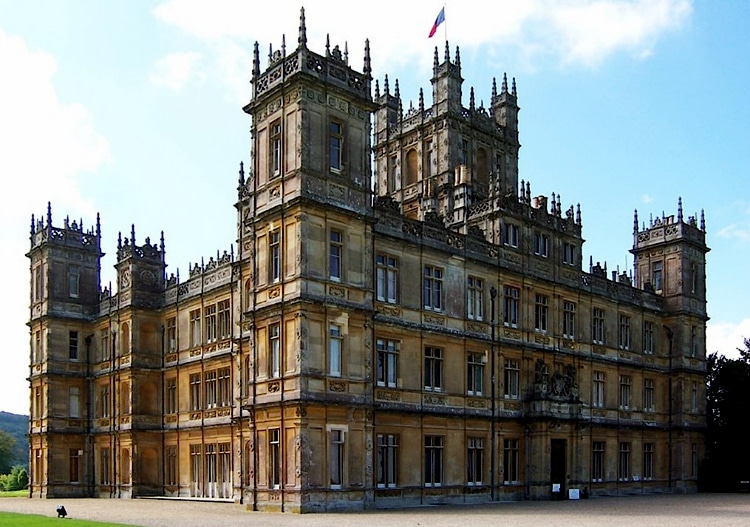 Accommodations
To get the full Downton experience the accommodations are important. You might have thought that castles only existed in Europe but there are dozens right here in the US. Not all of them are open to the public, some remain private residences, others museums, and some in disrepair. However there are several that now function as hotels and bed and breakfasts. Oheka Castle in Huntington New York is built in the style of French chateaus and is the 2nd largest private residence ever built in the US. Amenities and personal service will make you feel like one of the Crawley clan in no time. The Castle Hotel and Spa just 30 minutes outside New York City in Tarrytown, New York sits on top a hill overlooking the Hudson River. Originally dubbed Carrollcliffe by General Howard Carroll the first owner, the style of this castle is reminiscent of Norman castles in Wales, Scotland, and Ireland. It wasn't until the mid-1990's that the castle was transformed to a luxury hotel and spa.
Manresa Castle outside Seattle, WA was built in 1892 and consists of 30 rooms and is built in a Prussian style, the homeland of the owner Charles Eisenbeis.  The rooms have been restored to the style of the original time period with modern amenities. In Port Tacoma, WA Thornewood Castle was built in 1907 by Chester Thorne as a gift to his wife. Mr. Thorne purchased a 400 year old Elizabethan Manor in England and had it dismantled, shipped to the US, and then reassembled piece by piece at Thornewood. It took three ships to transport the home around Cape Horn to the Pacific Northwest. There are 54 rooms available as both a bed and breakfast and vacation rentals.
Downton Eats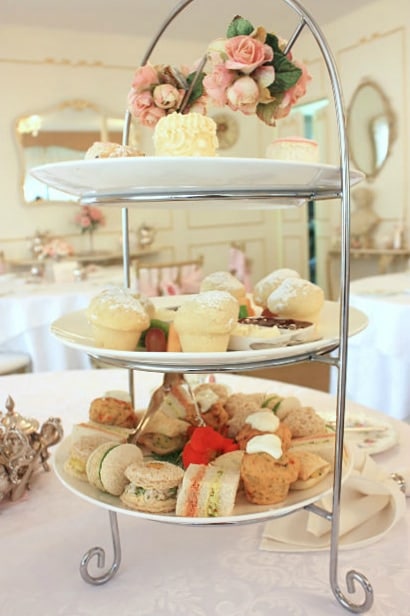 Much of the television series revolves around the family enjoying meals and parties. If you can't live like royalty at least dine like them! Restaurants and cafes across the United States are latching onto the trend of offering high tea served in the English style. Upscale hotels may also offer this service. So don your finest clothing and don't forget to pin on a fascinator before a late afternoon tea. If you just can't make it out, The Republic of Tea offers three Downton Estate Teas that are exclusively available at Cost Plus World Market.
Downton at Home
At Downton there's no excuse needed to throw a party. To bring a little of this ambiance to your home you can throw a Downton Abbey viewing party, host a Downton Abbey dinner party, or a birthday party that brings in all the best of this bygone era.