Once you've decided to go on an African Safari, the big question is: National Park or Private Game Reserve? We're breaking it down on why a private reserve is the way to go in South Africa.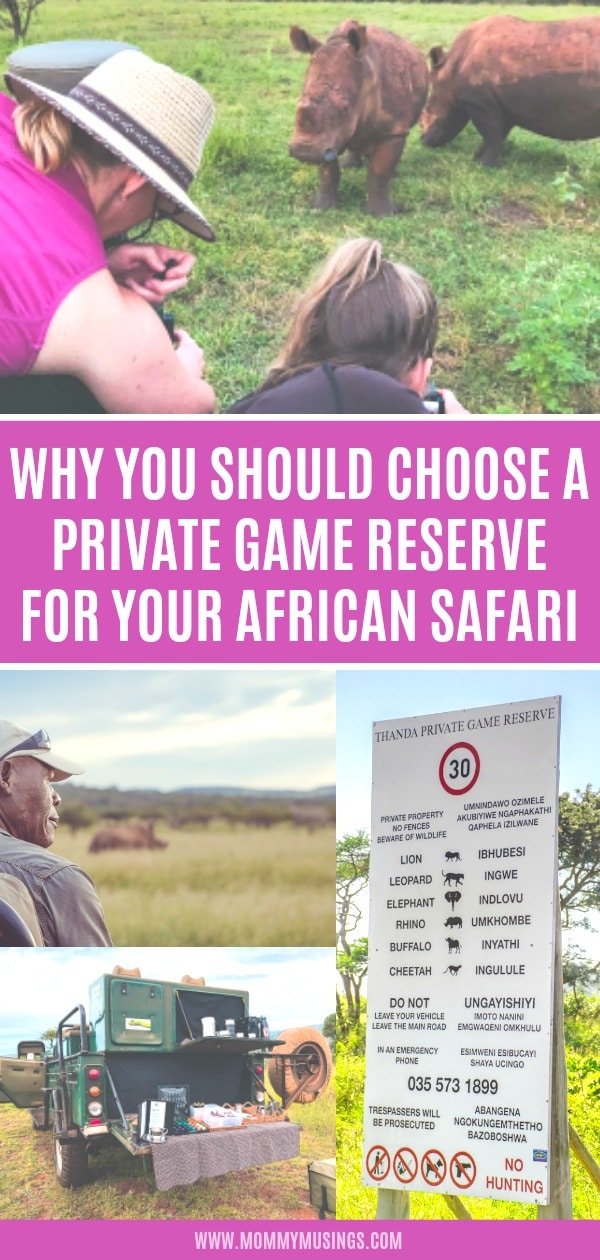 An African Safari is the ultimate bucket list experience! Seeing the Big Five in their natural habitat is amazing beyond words. That's why it's important to get this once-in-a-lifetime trip right.
Before I went on my first African Safari, I never realized how many options there were — from self-drive safaris at National Parks to luxury private game reserves. Choosing the right safari for your family is key— but how do you choose?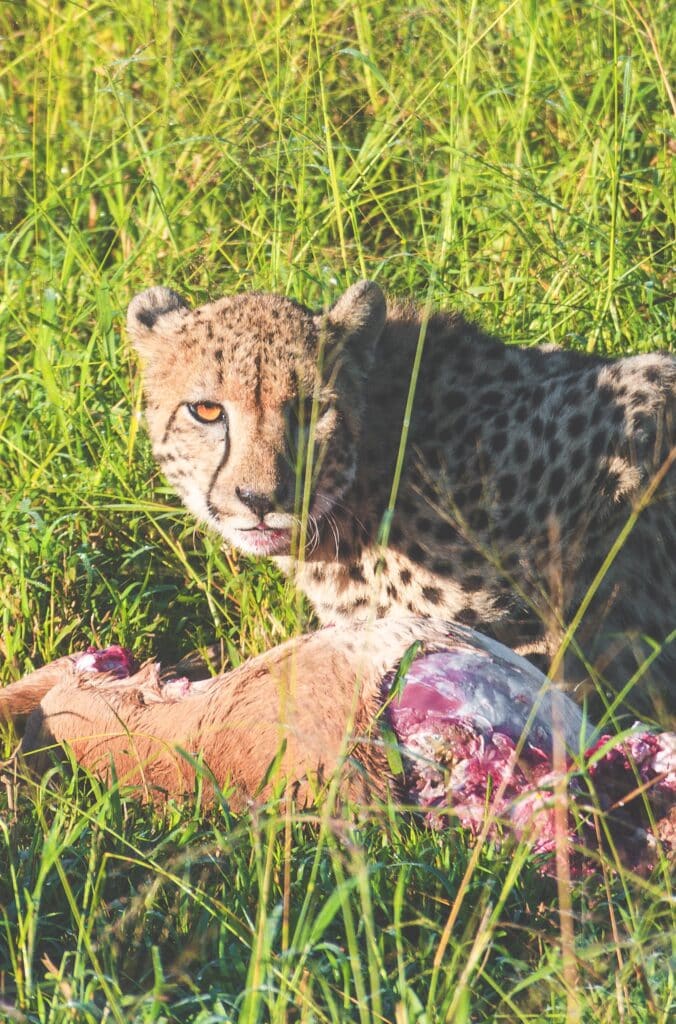 So many times when we are planning a vacation, we go for the biggest of whatever we are looking for — the one that gets the most media attention, the one that shows up the most in our search results... The bigger the better, right? Not necessarily.
If you limit your South Africa safari trip planning to a few Google searches, you'll likely come across Kruger National Park first. It is one of the largest game reserves in Africa, and it might seem like the obvious choice for a first-time safari.
But there are far more reasons to choose a private game reserve for your African Safari over a National Park.
My stay at Thanda Safari in KwaZulu-Natal South Africa showed me exactly why a private reserve is superior for one of the top bucket list experiences.
The Difference Between National Parks and Private Reserves
Simply, National Parks such as the massive Kruger are government-owned and operated, while private game reserves are privately owned and managed.
If you're going to spend the time and money to take your family on an African safari, you're going to want the best experience possible. A large crowd could put a damper on a game drive pretty quickly.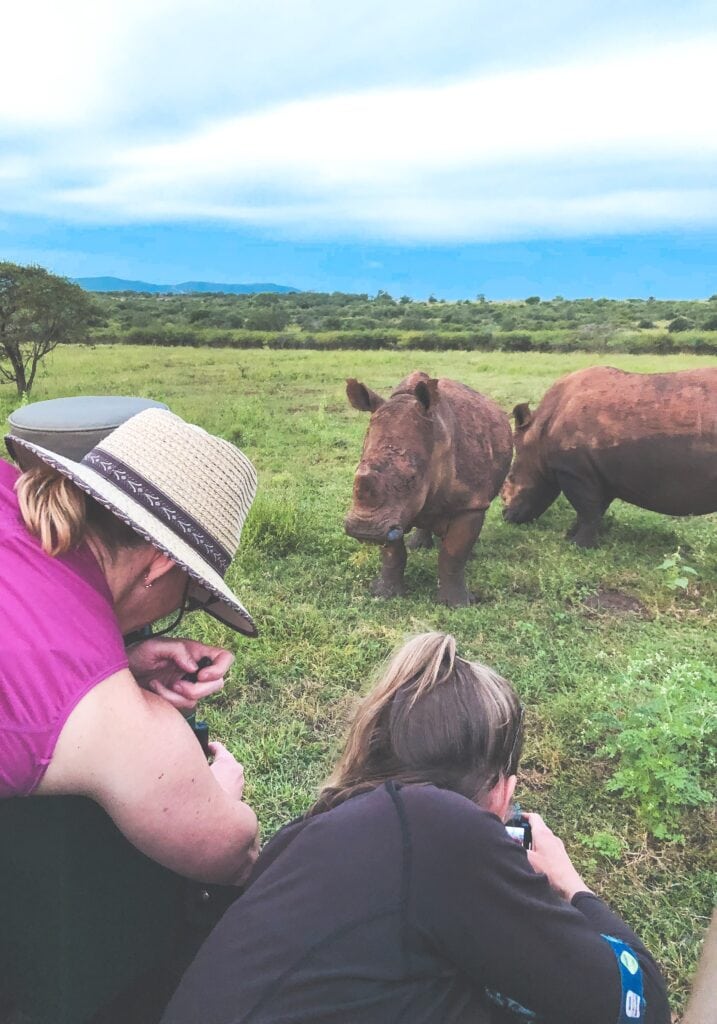 The fact of the matter is, anyone can enter Kruger National Park. That means there is generally a continuous stream of people driving themselves, as well as mega tour vehicles that are packed with up to 20 guests each. Not exactly the safari you dream about.
If a herd of elephants is spotted at a national park, you may have to "wait in line" for a photo opp. This limits your time and reduces your chances of catching the next wildlife viewing opportunity.
This scenario would never happen at Thanda Safari Private Game Reserve. Why? Because Thanda has a limit on the number of guests on the reserve at any given time.
A private game reserve ensures that there are fewer people around so you can fully enjoy the wildlife, including the Big Five — elephants, lions, rhinos, buffalos, and leopards — in their natural habitat. And that's what you came for, right?
See More, Learn More, Remember More
I wholeheartedly believe that a private game reserve is the ideal choice for a safari in South Africa because you will come home with far more memories of your bucket-list trip.
Game drives offered in the morning and evening at Thanda are limited to six guests per vehicle. This allows you to view the wildlife without any kind of a crowd around.
With only nine bush suites, 15 luxury tents and Villa iZulu, the reality is that it's rare to come in contact with other guests while on a game drive over Thanda's 14,000 hectares.
Most importantly, these drives and bush walks are led by professional trackers who live and breath the reserve and its wildlife.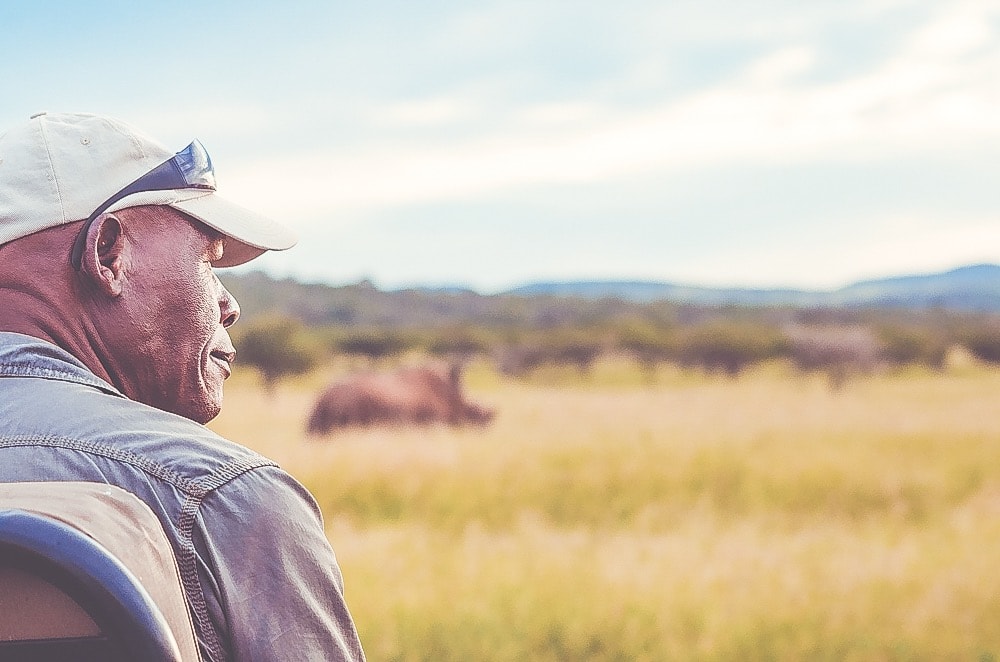 Another consideration is that at a National Park, all vehicles must stay on marked paths. At Thanda, your guides can venture off the roads to give you the best experiences, up close and personal with the wildlife.
This makes a huge difference in photography and also lightens the load for camera gear — telephoto lenses aren't needed on a private reserve!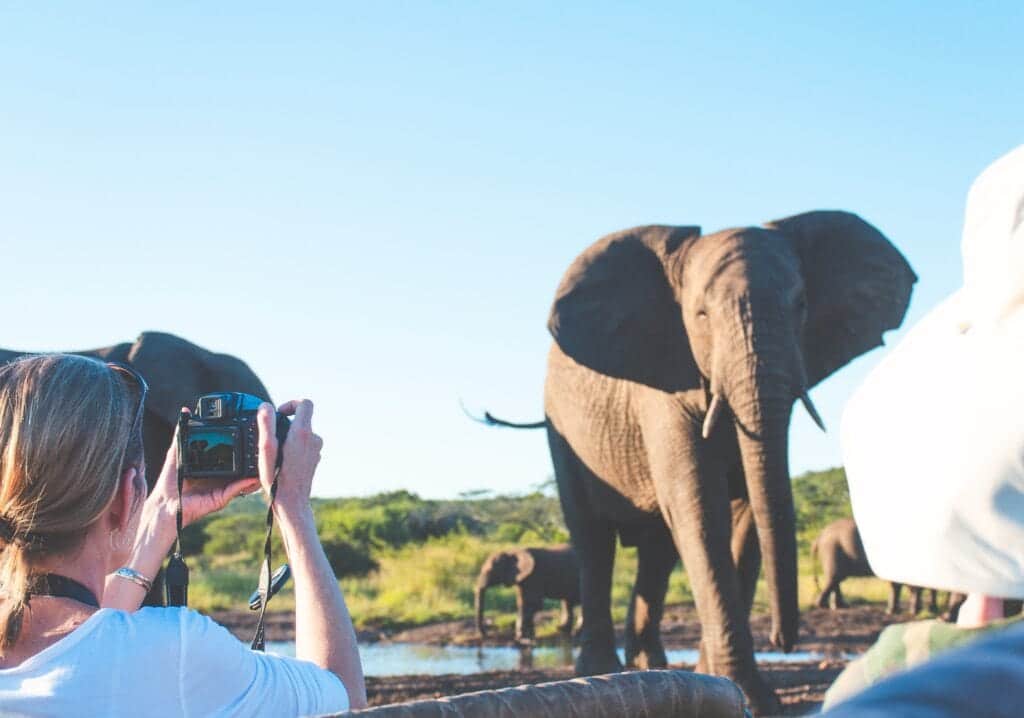 Thanda trackers know the best places and times to see the Big Five, as well as some of the 400 species of birds that live on the reserve, along with cheetahs, hyenas, warthogs, zebras and giraffes (just to name a few) that also inhabit this beautiful, expansive space.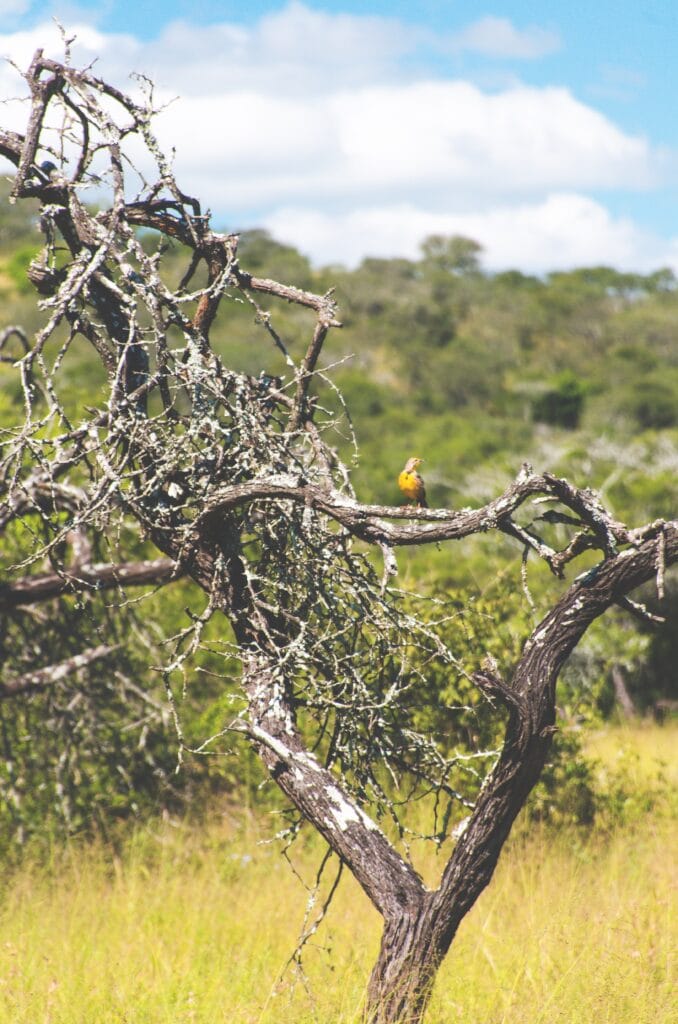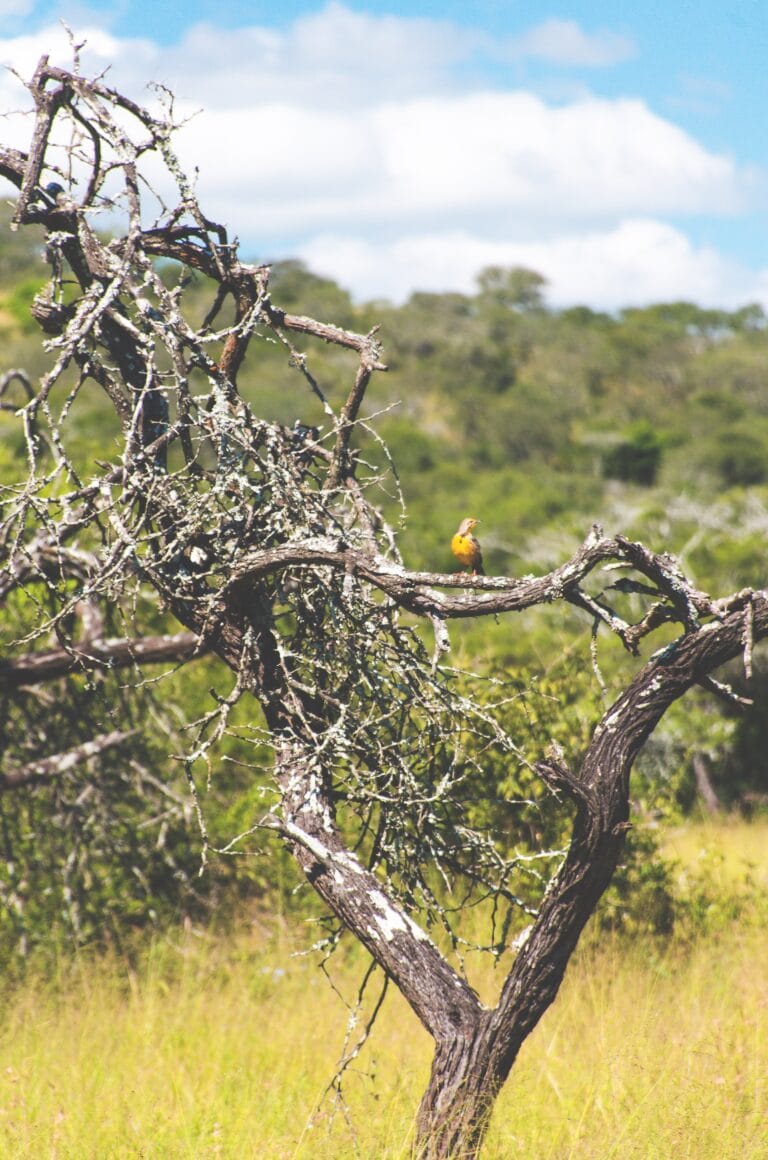 Along the way, you'll learn facts about the animals, the history of the land and the Zulu people, and even tips for getting the best photos.
One particular perk for guests at Thanda Safari is a complimentary photography lesson from Christian Sperka, Thanda's resident wildlife photographer. During the lesson, Christian will teach you how to set up your digital camera or smartphone, introduce you to the basic rules of wildlife photography and the art of motion photography.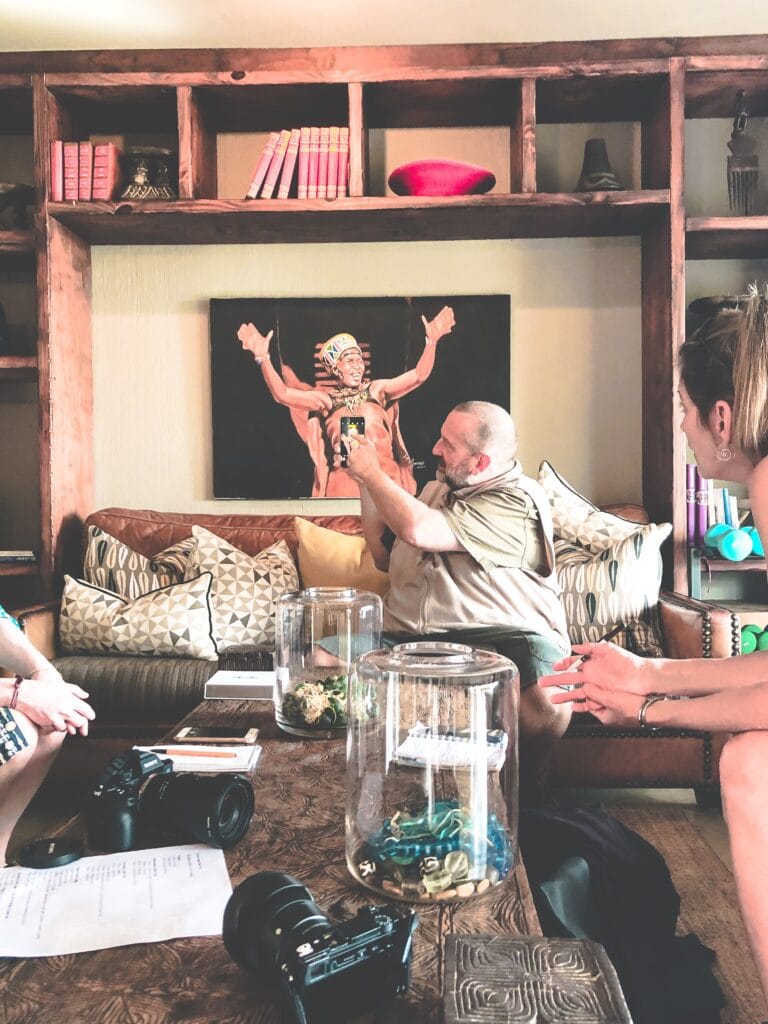 Christian is available for hire as a photographer for safari photoshoots as well as a driver of his luxury photography game viewing vehicle, the Green Mamba.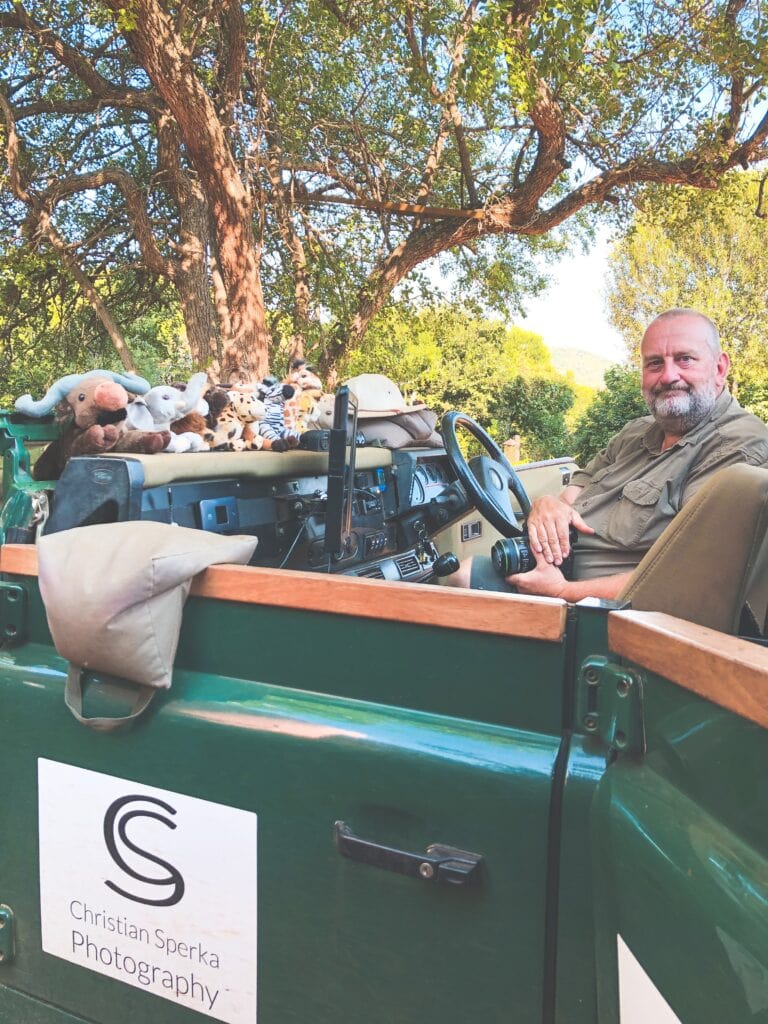 I was lucky enough to experience the comfort of his customized Land Rover Defender and all of its amenities, including wi-fi, an enhanced sound system for playing bird sounds, an Apple iPad Pro with various nature apps, a Nespresso coffee machine and a Thanda-style bush bar. I promise you, there isn't another vehicle like it on safari in South Africa!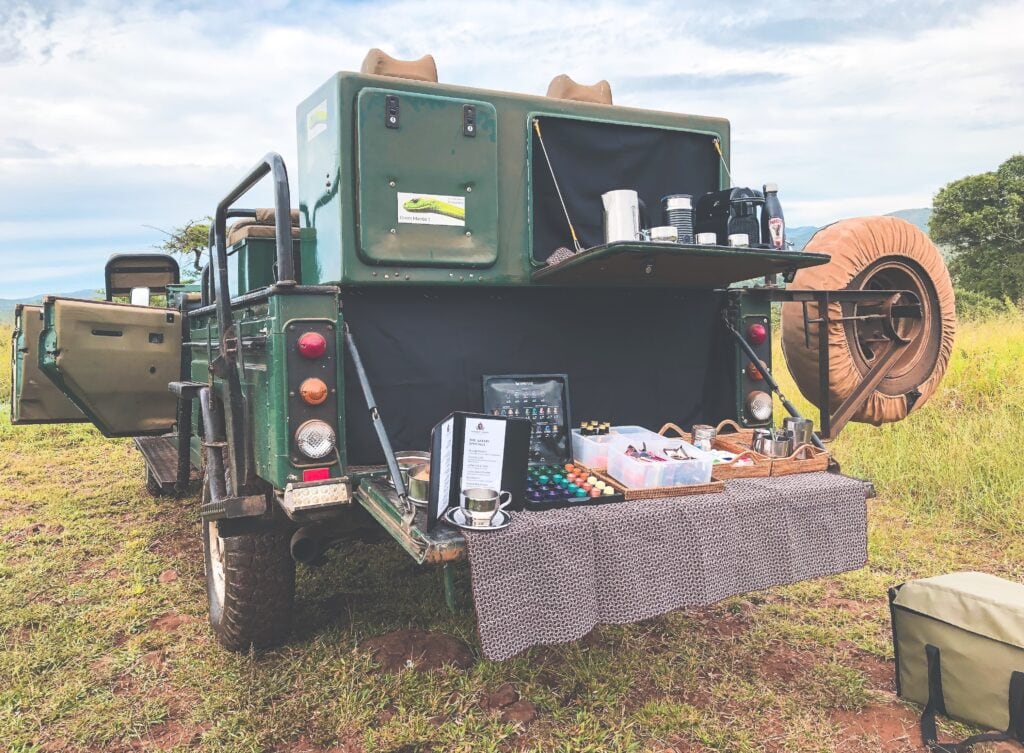 If you're bringing the kids along, know that a private reserve will have so much more to offer them. Thanda's Junior Ranger program offers kids special game drives and bush walks. The minimum age to be outside vehicles at the national park is 16.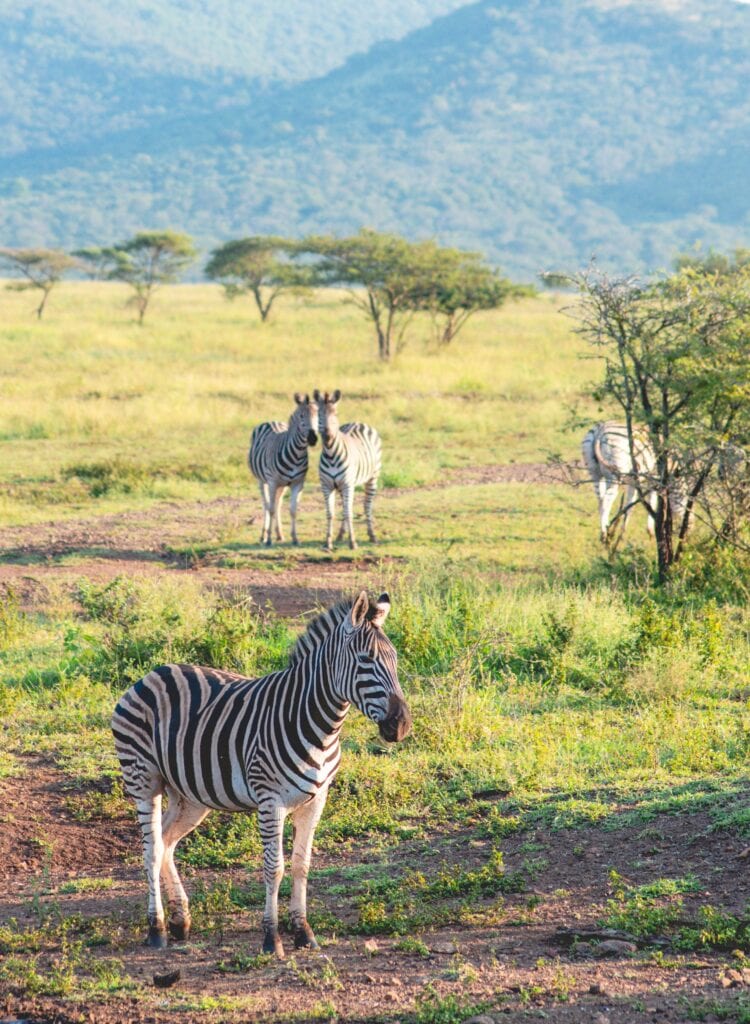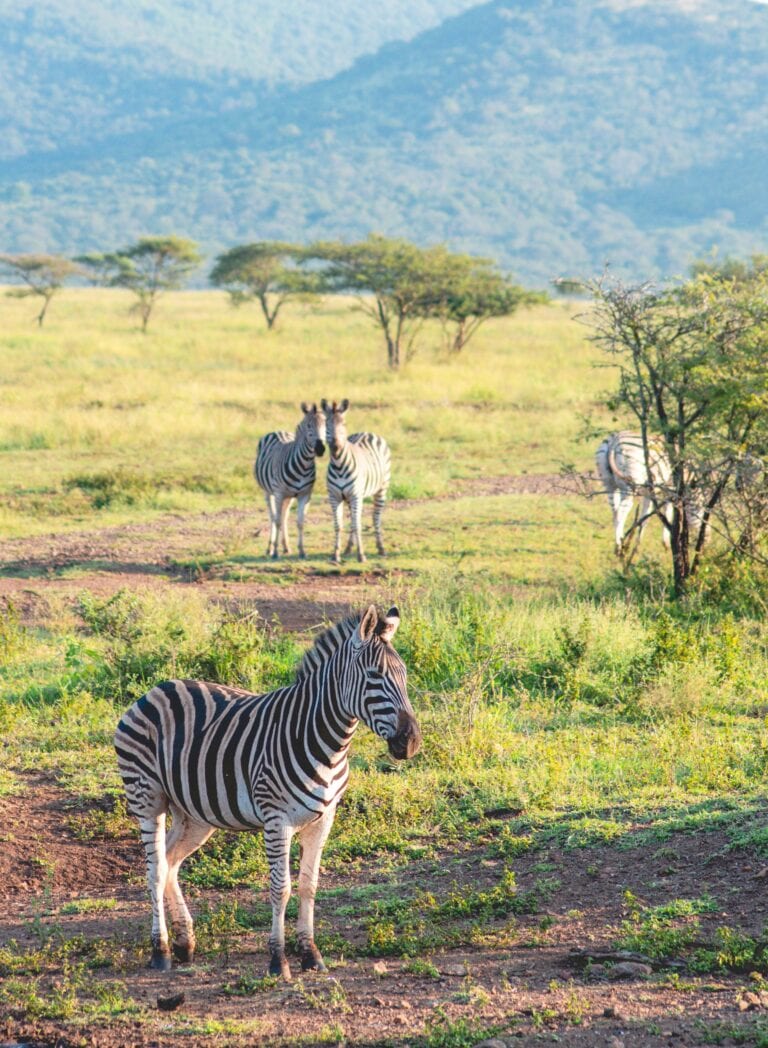 It all adds up to a more enriching African safari experience for the whole family.
A Luxurious, "No Worries" Safari Vacation
If you have ever traveled internationally, you know that everything works just a little bit differently, depending on the country you are visiting. That's another place where choosing a private game reserve for your African Safari makes a big difference. At Thanda Safari Lodge, everything is included.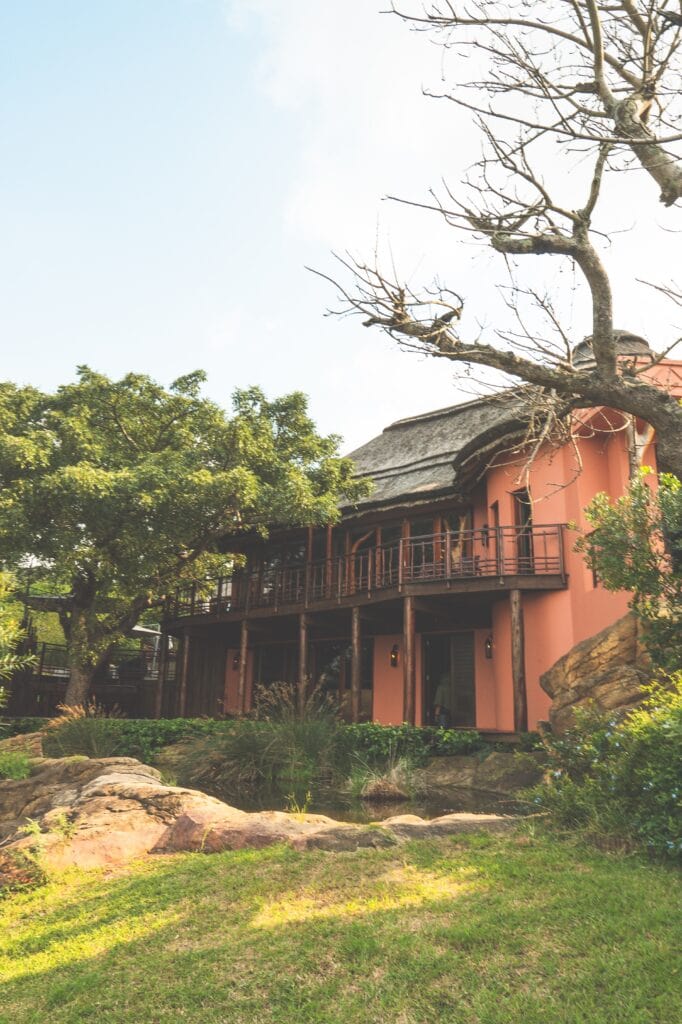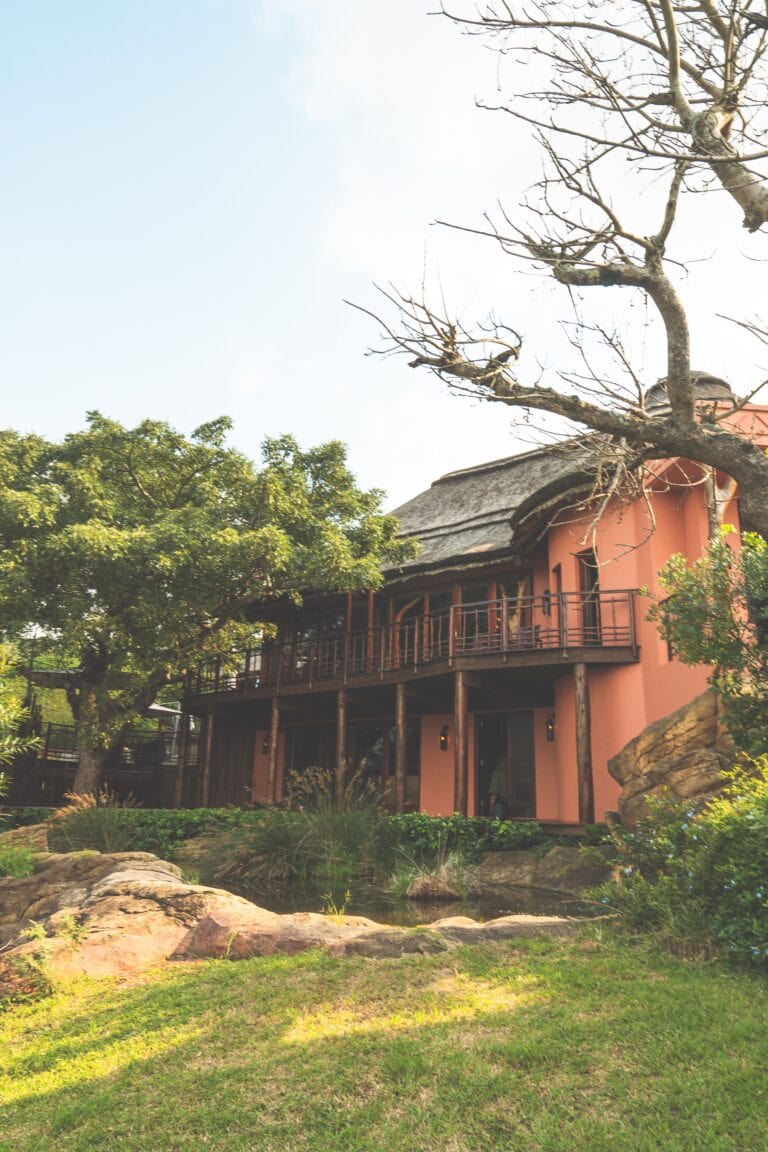 You don't have to make separate plans for accommodations, airport transfers, or meals. And what's more, while many travelers visiting public reserves wind up in minimal accommodations, Thanda offers unparalleled experiences that go beyond the wildlife viewing opportunities.
There are just nine private bush suites at Thanda Safari Lodge, each with plunge pools, indoor and outdoor showers, gazebos and, of course, amazing views. The lodge offers first-class dining and an on-site spa adding to the luxury and relaxation.
How about an early morning breakfast in the bush or a boma braai under the stars? Both are easily achieved on a private reserve.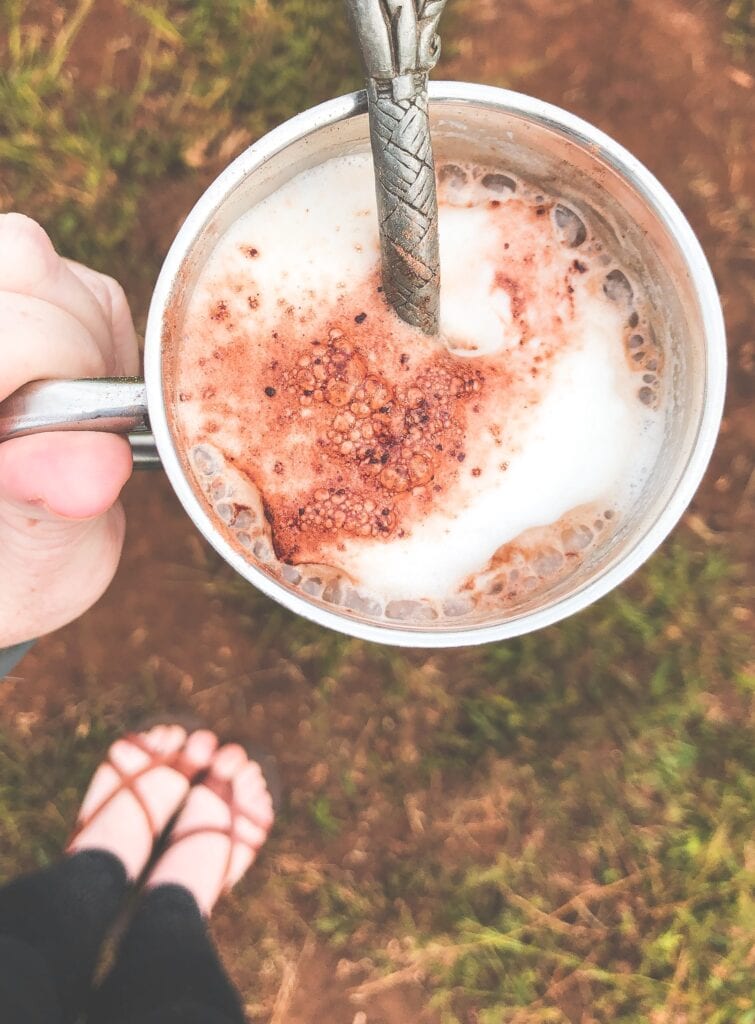 And can we talk for a second about the prospect of a "self-drive safari"? Driving in a foreign country is always an experience, and when you add driving on the other side of the road and wild animals to the mix, the combo is not for the inexperienced. Elephants and buffalo are especially unpredictable.
Now having been on ten game drives, I can tell you with 100% certainty that I would never self-drive on safari— an experienced driver and guide is a must.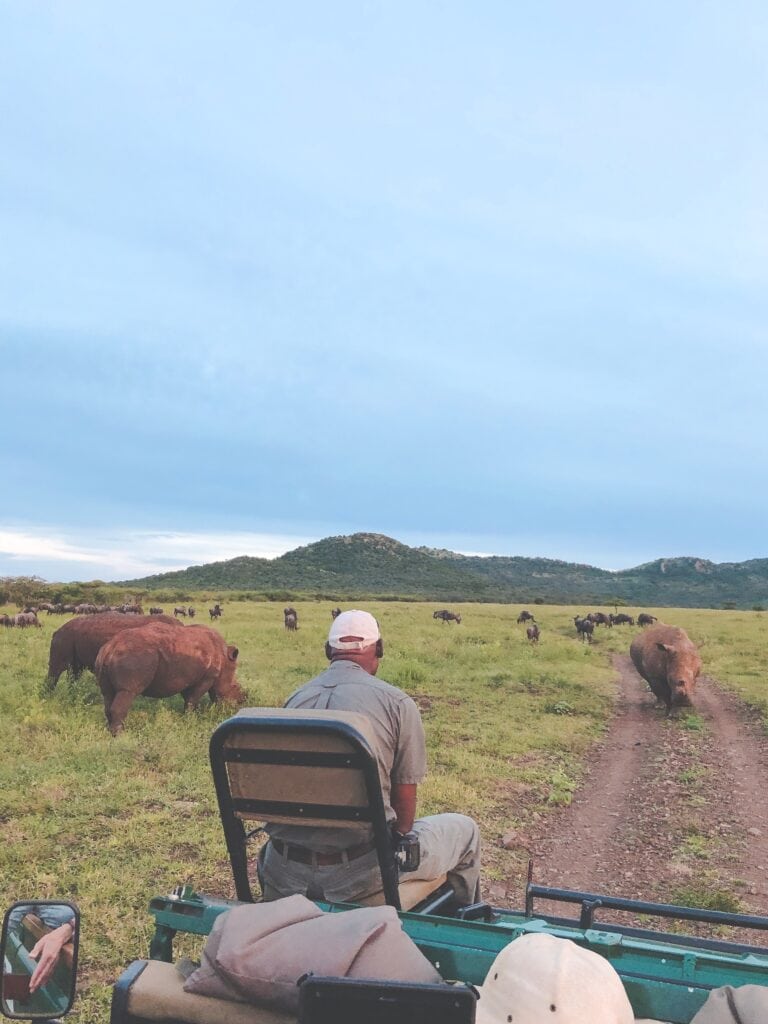 It is said that a large part of whether or not you spot the Big Five on your African Safari is out of your hands — it's just weather and luck. But there's a third, major factor here that you can control by choosing a private game reserve: skill.
Driving yourself or taking a tour vehicle through a public game reserve simply cannot compare to the exclusive experiences the skilled drivers and trackers at Thanda Private Game Reserve can offer. When added to a private setting with luxury accommodations, the choice of a safari at a national park vs a private reserve is a no-brainer.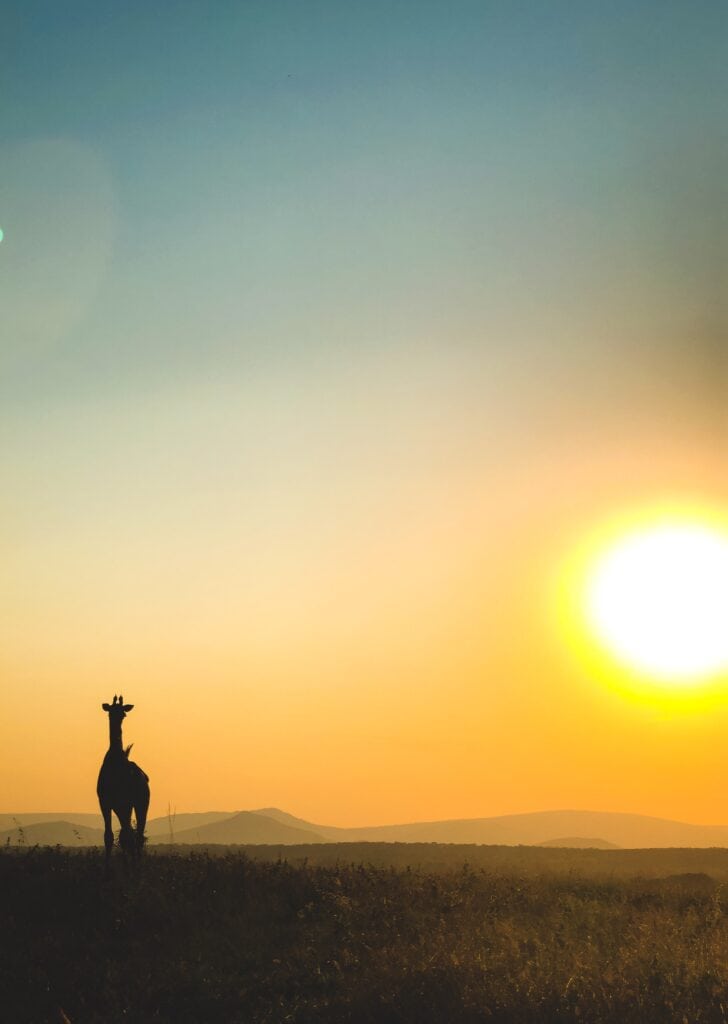 Special thanks to Thanda Safari for hosting my visit. All opinions are my own.