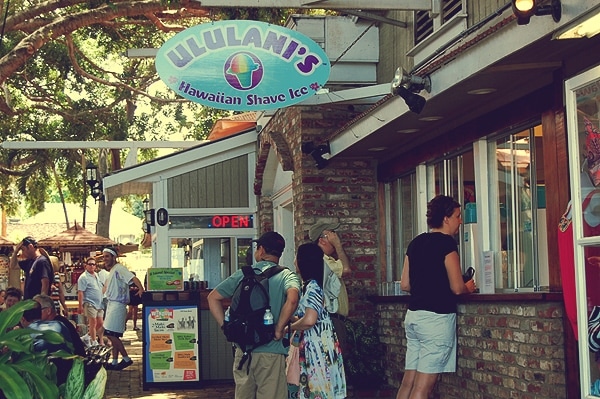 Before I left Maui, I knew I had to get to Lahaina to try Ululani's Hawaiian Shave Ice. I was told it was No Ka Oi.
There's an art to shave ice in Hawaii. I'm not sure how they do it, but it is distinctly different than the sno cone concoctions that we have here in the continental U.S.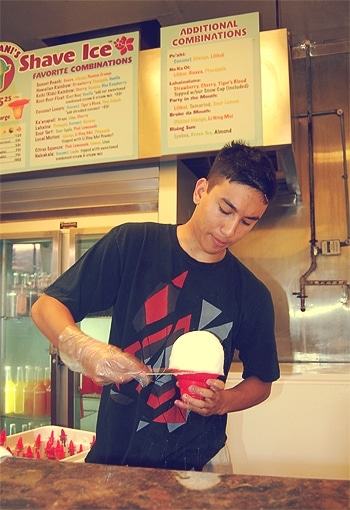 Hawaiian shave ice is super fine and soft– there's no chunkiness and it melts almost instantly in your mouth, leaving behind a refreshing burst of fruit flavor.
There's just nothing else like it.
When I arrived in Lahaina I noticed there were two locations for Ululani's. I overheard someone say the the stand at 790 Front Street had a bigger selection of flavors, so that's where I went.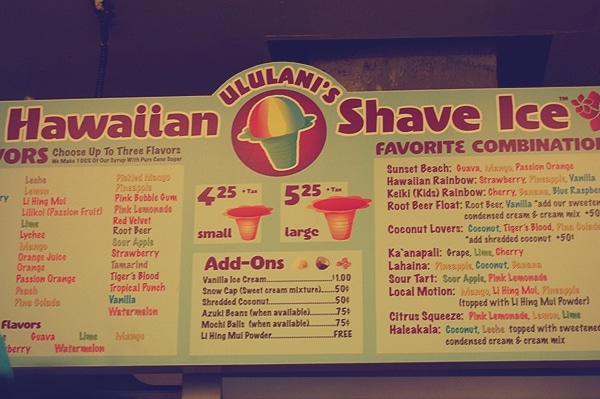 I wanted my Hawaiian shave ice to be tropical, so I choose Lychee, Lilikoi (passionfruit) and Orange Passion as my flavors.
I was tempted by the Mochi Balls and Azuki Beans, but ended up topping my shaved ice with a small snow cap of sweet cream. I also heard from multiple sources that Roselani's vanilla ice cream was excellent as a base (it goes under the shave ice)…. If only I had more time to try them all!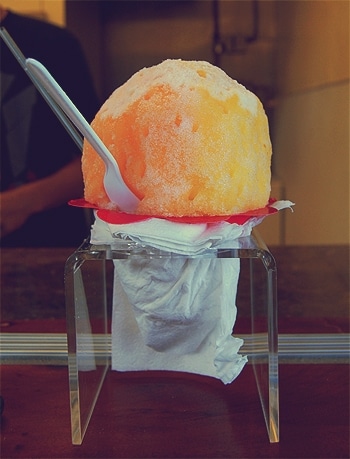 Yeah, this is a small. A steal at only $4.25!
The combination of flavors was perfect, and even though I ate them together, I could still identify each one. The snow cap topping was a great add-on even with the tropical flavors– it almost tasted like condensed milk. Yum. Yum. Yum.
I was in some kind of crazy shave ice heaven.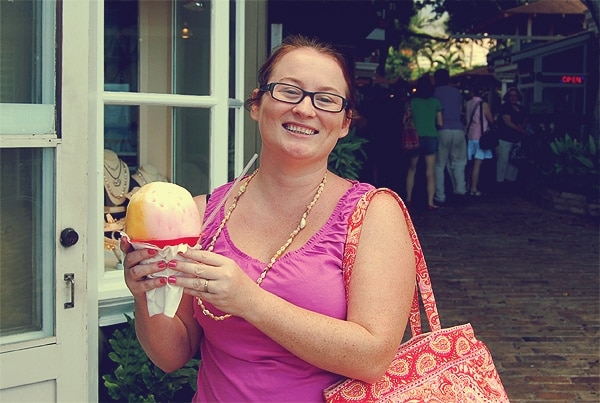 This stuff could be worth moving to Maui for.