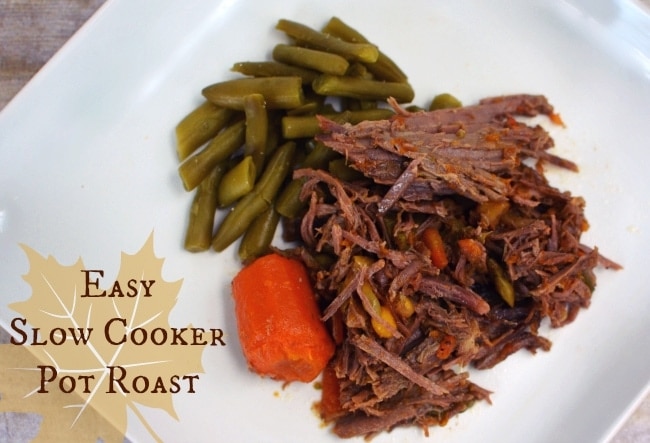 Slow Cooker Pot Roast
When I think of fall, I think of comfort food. There's usually so much going on in the weeks leading up to Thanksgiving that I don't have the time to meal plan.  Thankfully, this is the time when my Crockpot gets most of its use.
I love that I can throw a few simple ingredients together in the morning and by dinnertime I have a complete meal. One of my family's favorites is pot roast.
Now I know there are a million different ways to make a good pot roast dinner. I was browsing Pinterest the other day and a popular trend is to add three different packages of seasonings (1 ranch, 1 gravy and 1 Italian) to the roast. And while I'm sure this combo tastes good, I just don't get why anyone would spend the extra money on these packages -- with who knows how many preservatives -- when you can make an awesome pot roast without them.
As far as I'm concerned, these are the only ingredients you really need.
Slow Cooker Pot Roast Recipe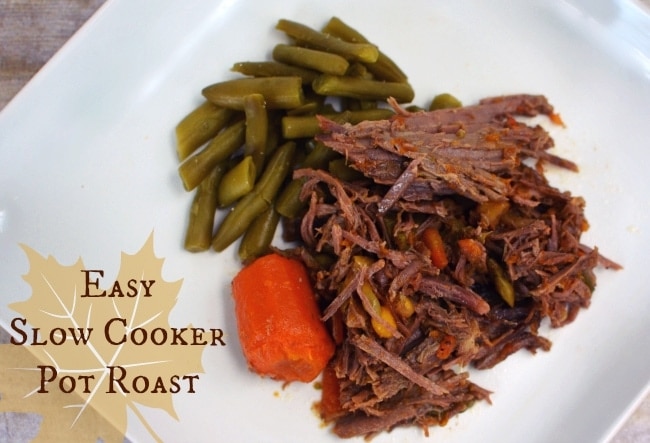 Easy Slow Cooker Pot Roast Recipe
Ingredients
Boneless Bottom Round Roast

2-4lb

Beef Stock

2 cups

Yellow Onion

at least ½ diced

Carrots

at least 3 chopped

Salt/Pepper/Garlic Powder

enough to season each side of the roast

Anything else you want to throw in the slow cooker is a bonus— popular mix-ins

as I like to call them are potatoes, mushrooms, peas, corn and tomatoes. A little red wine would be nice, too.
Instructions
Place the beef roast in the slow cooker and completely season each side with salt, pepper and garlic powder.

Add chopped onion and carrots before pouring in 2 cups of beef stock.

Place the lid on the cooker and let it do its magic for 8 hours on low, or 5 hours on high (until meat shreds easily with a fork).

Serve with a side of green beans or veggie of choice.
What's your favorite fall comfort food?