Traveling with kids is always an adventure! Depending on the day, it could be smooth sailing or delay after delay. The key to going with the travel flow is to always be prepared.
One of the most important things to bring when flying with children is snacks. I know from experience that you can't rely on what's available at the airport, not to mention how terribly overpriced the food is. Instead, I like to take along a chilled sandwich box with some of my daughter's favorite snacks for the plane ride.
Here are three of our favorite easy snack ideas for the plane:
Meat, Cheese and Fruit Plate
My daughter's all-time favorite snack for traveling is a meat, cheese and fruit plate. This mimics pricier options usually sold inflight, with kid-approved items. On our most recent trip to the Bahamas, I packed a snack box with sliced salami, mandarin oranges, bagel chips, and a Frigo® Cheese Heads® string cheese— it was a huge hit! I wish I had made a second one for myself.
Turkey Roll-Ups with Sliced Apples
Another option we love, especially on longer flights that require a little more substance, is turkey roll-ups with sliced apples. To make these protein-packed snacks, I wrap a Frigo string cheese with two slices of turkey breast. You could also use sliced ham, chicken or roast beef, depending on what your child is in the mood for. I ask my daughter in advance if she has a preference so there are no last minute surprises. When I travel with meat and cheese, I always make sure my ice packs are completely chilled and set a time limit for consumption.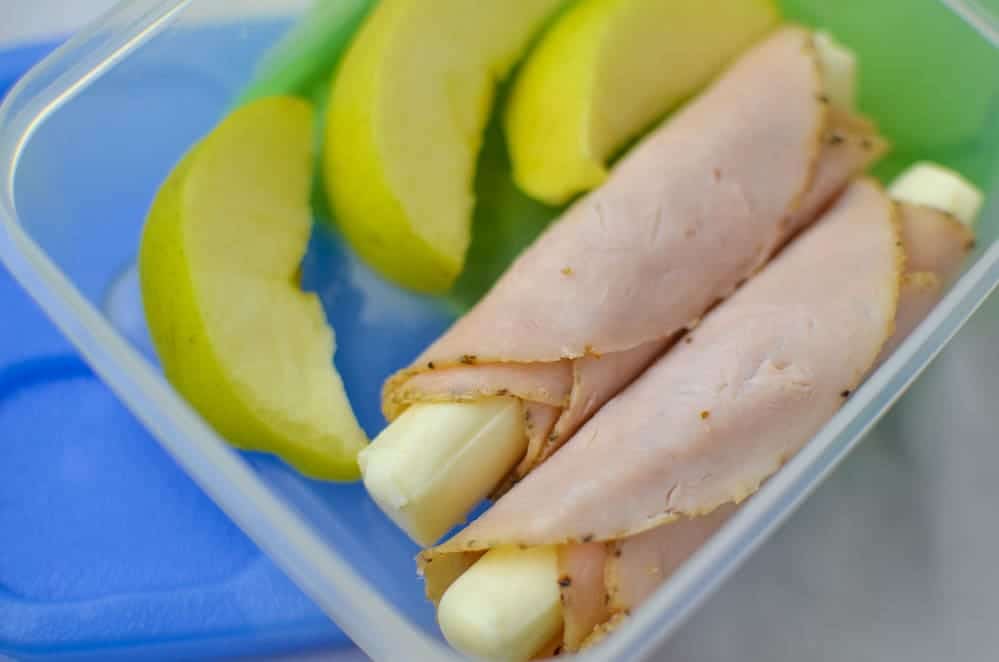 DIY Trail Mix with Nuts, Dried Fruit and Cheese
Sometimes only a smaller snack is necessary, especially on shorter flights. When we're traveling two hours or less, I usually prepare a trail mix with nuts, dried fruit and cheese bites. To make things a little more fun for my daughter, I separate each ingredient in individual containers and then let her mix it up on her own once we're in the air. This way she only eats what she wants, and I will munch on the rest. Our most recent trail mix was made with almonds, banana chips, raisins and a sliced Frigo string cheese.
Taking a few extra minutes to prepare one of these easy snack ideas can make all the difference when traveling with kids. I know when my daughter has a little something to nosh on during the flight she's happier— which makes me happy! Snacks are a win-win for everyone!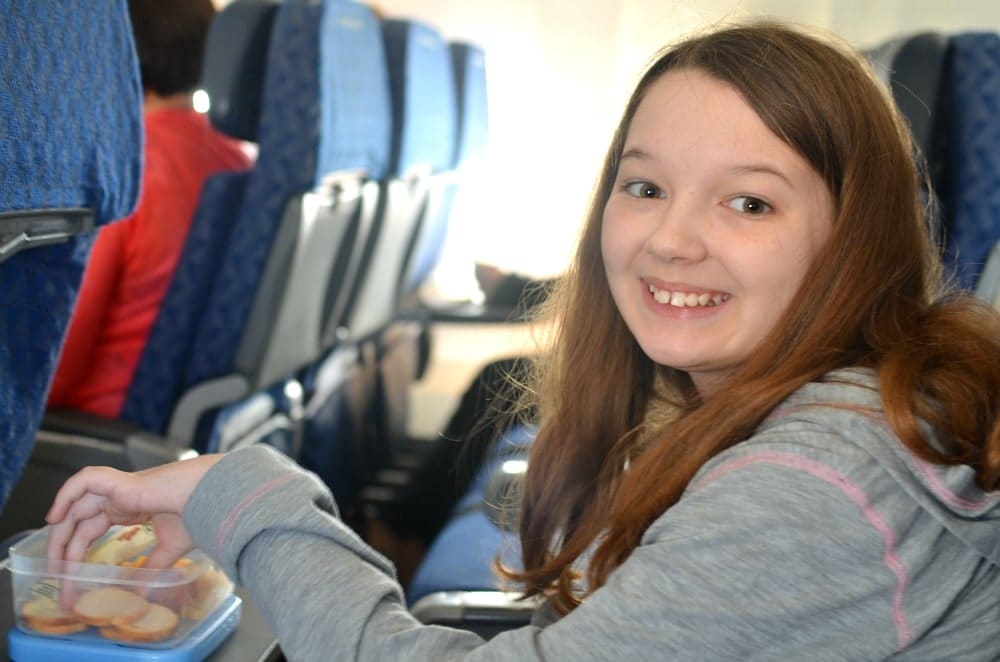 What are some of your family's favorite snacks for flying?
This Snack Ideas post was created in connection with my appointment as a contributor to Frigo® Cheese Heads®.