Most young girls dream of stepping into the fairy tale and becoming a Disney princess. I know I had my own Cinderella moments (and still do!) and my daughter wishes on a daily basis for Ariel's tail— but for Elle Fanning, that "ultimate goal in life" became a reality when she was given the role of teen Aurora in Disney's new feature film MALEFICENT.
I was able to sit down with Elle Fanning (younger sister to Dakota Fanning, if the name rings a bell) with 24 other bloggers at The Four Seasons in Beverly Hills for the MALEFICENT press junket. The strikingly beautiful 16-year-old, who has an uncanny resemblance to Princess Aurora with her delicate features and long blonde hair, sparkled as she spoke about her part in the film. It's no wonder that she was hand-picked for the role by director Robert Stromberg —You could tell that the entire experience was truly a dream come true.
Check out my interview below, and let me know if you're planning on seeing MALEFICENT on May 30.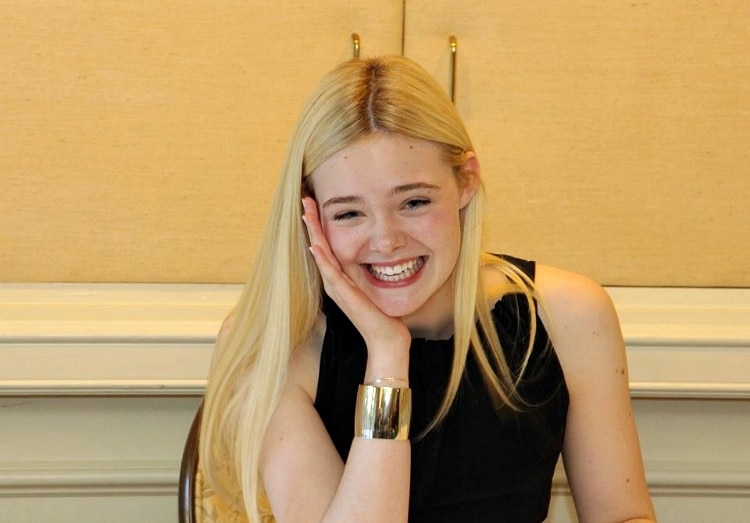 What's it like taking on the role of a Disney princess?
It was my dream.  When anyone asked me what I wanted to be when I grew up, when I was little, I would say, "A Disney Princess," 'cause that's the ultimate goal in life for any young, young girl.  And especially Sleeping Beauty.  She was always my favorite because she was the one that I looked like the most. I would go to Disney Store and I would buy her clothes and her shoes … so to get to play this, it's really, like, the dream.
Did you feel any pressure living up to Sleepy Beauty's standards?
Yeah, I mean, obviously I watched the animated movie so many times and it's like you wanna do it justice because I feel like that Sleeping Beauty — they've already done it so perfectly, you know.  I have to live up to that.  So I did watch the animated film right before I started filming just because she has a certain physicality … you know, drawn a certain way.  And she holds her hands with these little gestures and her posture and her feet. So I tried to bring that charm to the role.  But also there is, in ours there is a little more to her because she's not just a delicate princess, you know.  She has some strength and she actually shows real emotion.  She gets sad and feels betrayal because a lot of secrets are hidden from her.  It was nice in ours that we could make her more human.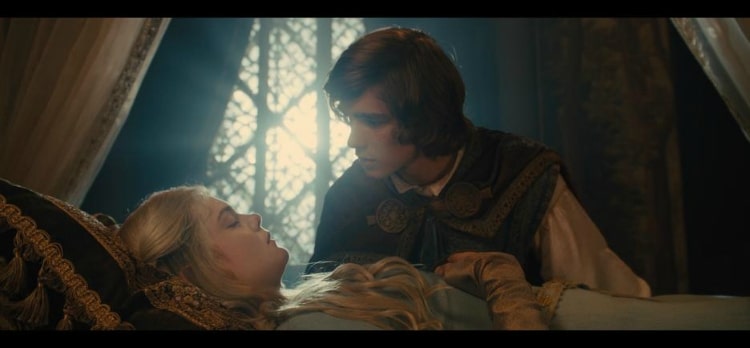 What was your favorite scene to shoot?
Mine was when I pricked my finger on the spindle, 'cause it's iconic — I mean, when I think about the original, that's the scene I think of.  And especially to film that scene, it was the very last day of filming that we did. Everything was building its way up to that monumental moment and I felt — I wanted to do it right, you know, everything has to be a certain way because that scene impacted me a lot when I was little. It [The spindle scene] scared me more than Maleficent did because of the way the lights were and it looked like Aurora was morphing into Maleficent, with that green and purple light.  So I was like, "We have to have those lights."  So they made it more of a green hue and then I had the trance.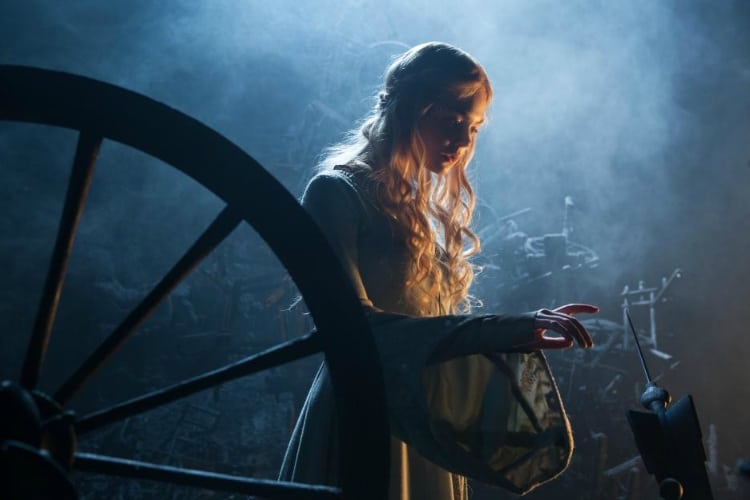 Do you feel bummed out that you got a princess role with no singing?
I know!  I was thinking about that!  I was like, I'm surely gonna get to sing the song, you know?  Lana Del Rey, she sings the song in our trailer [Once Upon A Dream], and it's so perfect — it's nice to have her haunting voice, you know, a different take on it than just the original one.
For more exclusive MALEFICENT coverage, be sure to check out my interview with Angelina Jolie as Maleficent.
Disney's MALEFICENT casts a spell in theaters May 30, 2014.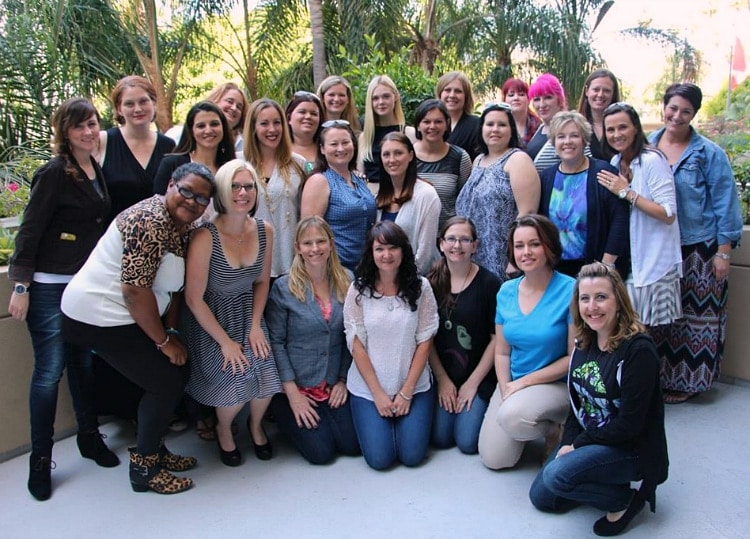 Special thanks to Walt Disney Pictures for inviting me out to Los Angeles to preview MALEFICENT. All opinions are my own.