Embassy Suites has long been known as a hotel brand that gives its guests a lot of built-in extras with each stay. The hotels are great for families because all the rooms are suites with a living area (with pull-out bed), and a separate bedroom, which not only means two distinct sleeping areas, but also two TVs, so only one of them has to be tuned to Disney Channel 24 hours a day. In addition, the hotels offer free beverages during an evening reception, and a free cooked-to-order breakfast.
But this summer, Embassy Suites is promising even more for family vacations. They have declared three new summer holidays - MORE-days - to give families more reasons to hit the road. The first MORE-day was June 21, the longest day of the year. The remaining two days are:
July 8 - An extra day around the July 4th holiday to enjoy with fewer crowds and less traffic.
August 1 - Or "July 32nd," an extra day to keep the August back-to-school blues at bay.
On each of these MORE-days, Embassy Suites has teamed up with the National Association of Children's Museums to offer special perks to families staying at Embassy Suites in 18 cities. The perks include things like gift-shop discounts and access to special VIP lines. Some lucky families will even be surprised with free tickets to the museums. You can see a list of the participating museums and perks on the Embassy Suites Web site.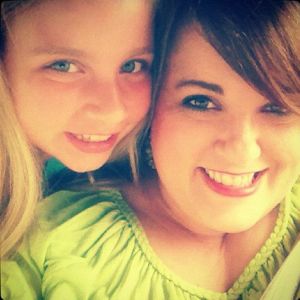 Leigh Caldwell of Midwest Travel Mom and her daughter, Grace, will be traveling to Chicago and staying at the Embassy Suites Chicago-Downtown for the July 8 MORE-day, and she'll be covering all the fun for Mommy Musings.
Leigh loves to turn her family's travels into educational experiences, so a visit to the Chicago Children's Museum is right up her alley.
Embassy Suites has also teamed with travel expert Samantha Brown to provide tips on working educational experiences into summer vacations. Here are a few of Samantha's tips:
Map it out. Help kids learn map reading skills by planning ahead for the places you want to visit and figuring out the best route (public transportation or walking) to get there. Many destinations involve transferring to more than one form of public transportation, so it can become a fun problem-solving exercise.
Take a trip abroad without leaving the States. Some cities have entire countries within them, so find out where the great neighborhoods are – the Chinatowns, Germantowns and Little Italys – and sample snacks and beverages you've never tasted.
Head to the top! The tallest building in the city usually offers a top-floor observatory to give kids a thrilling birds-eye view of the city from above. The lines for the tallest building may be long, so visit the second tallest building with an observatory and get an exhilarating view with less wait time.
You can find out more about Embassy Suites' 300% More Summer deals here, and watch for Leigh's posts about her Embassy Suites getaway on Mommy Musings in July.