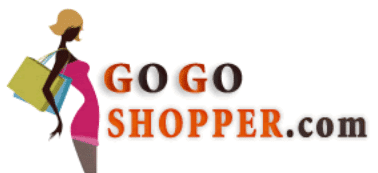 I can't believe the holidays are right around the corner. It feels like just yesterday the kids were going back to school, and now...BAM! It's Thanksgiving--Black Friday--and then Christmas.
For the past few years I have done all of my Christmas shopping online. I like the excitement of Black Friday, and always look at the ads, but there's got to be something I really want to get me out of the house at 4am for a sale. I like the convenience of shopping online and most online merchants will offer free shipping on Black Friday and/or Cyber Monday, giving me even more incentive to stay home in my warm bed.
The way I keep track of all the online sales is through deal sites like GoGoShopper.com. GoGoShopper, for example, has discount codes for all the major stores, like Walmart, Sears, Kohls and Target; plus, they have a daily coupon feed allowing you to find bargains as soon as they hit the site. I like how everything is sorted by category so I can easily find the coupon codes I need. There's even a section for Black Friday Deals, giving previews of what to expect from your favorite stores!
By monitoring GoGoShopper.com around the holidays, I literally save hundreds of dollars on Christmas presents without having to leave the house. Even if I had to pay shipping, it still beats dealing with holiday traffic, long lines and stores with bare shelves!