Game day is a big deal in our home. I told you before that my husband is THE sports fan. What I didn't tell you is that he's lucky enough to have a wife who loves him and who doesn't mind sports, either. I know. I'm like a unicorn. Not only do I like sports, if not as much as my husband, I also like to make delicious nom-noms for game day.
The Ultimate Nom-Noms
In my last post, I took you with me on my Walmart Shopping trip for my pulled pork sliders. I got my pork, King's Hawaiian Rolls, snacks, drinks, and decorations, and I got them all at a great price. So thank you, Walmart.
Today, I'm going to showcase my delicious game day pulled pork sliders. They are yummy. The combination of the spicy, sweet, barbecued pulled pork with the soft, squishy sweet King's Hawaiian Rolls is absolutely fantastic.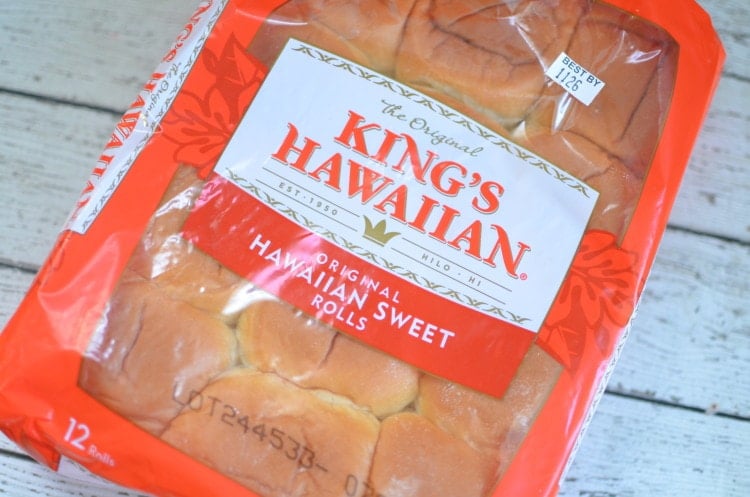 Plus, they're the perfect size for game day eats. My husband and his pals can hold them with one hand, freeing the other hand for all the gesticulating that they do when their team does something fantastic or the ref makes a bad call.
Game Day BBQ Pulled Pork Sliders
And now, after all that build up, here are my Game Day Pulled Pork Sliders.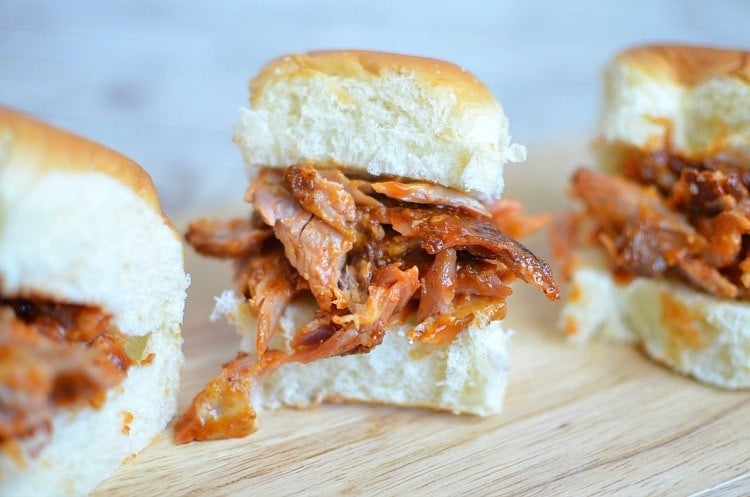 Game Day Pulled Pork Sliders with King's Hawaiian Bread
Ingredients
4-6

lb

bone-in pork butt

also known as pork shoulder

1

cup

apple cider vinegar

1

cup

water

1

bottle favorite BBQ sauce

King's Hawaiian Rolls
Instructions
Trim excess fat off of pork butt.

In a Crock Pot, pour in 1 cup of apple cider vinegar and 1 cup of water. Place your pork butt into the Crock Pot and turn on low. Let the meat cook 8 hours. The bone should come out clean when you remove it.

Take a fork and knife and gently shred the pork. Mix in BBQ sauce as desired. Serve with tongs on King's Hawaiian rolls.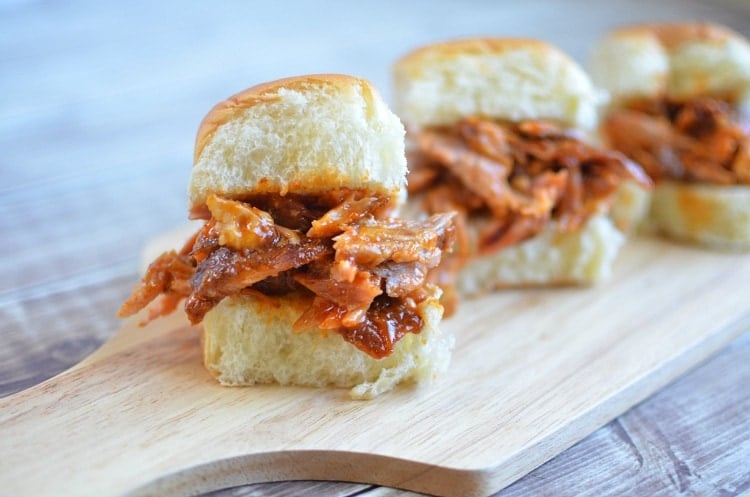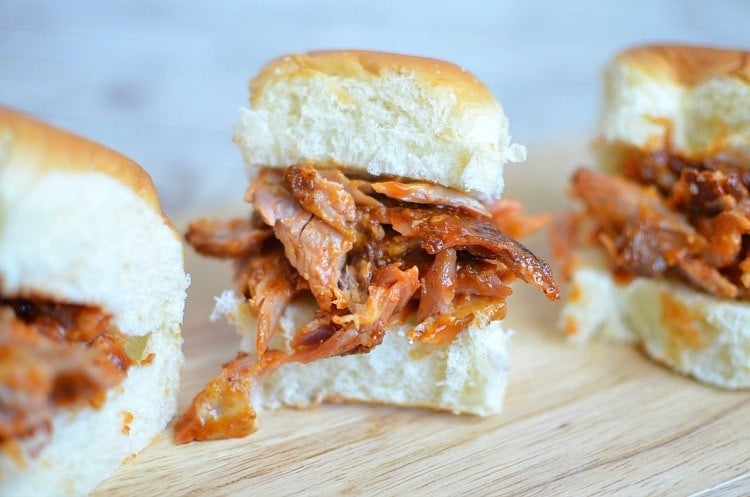 Game Day with King's Hawaiian is a Royal Treat
Game day is always better with yummy food, and there's nothing more yummy than King's Hawaiian Rolls. Whether you use them with my Game Day Pulled Pork Sliders or have them with chili - a messy option for the brave - King's Hawaiian Rolls have a delicious flavor that makes every game day the best game day ever.
For even more game day inspiration, check out my KING'S HAWAIIAN & Walmart Game Time board on Pinterest and Courtney Whitmore's #KHGameTime Guide on Walmart.com.
Follow Stefanie Fauquet's board KING'S HAWAIIAN & Walmart Game Time on Pinterest.